As an Amazon Associate, I earn from qualifying purchases. Please read my disclosure policy.
When you need a fast dinner, don't do "take-out", this Mongolian Beef made with shaved steak is sure to hit the spot, and healthier too. It has the right combination of sweet and spicy with fresh ginger and red pepper flakes. You're going to love the Mongolian sauce!
And when I say fast dinner, I mean fast, like 20 minutes fast! Get your rice cooking and bam — dinner!
I love my Best Cheesesteak Sandwich so much, I had to make another recipe with shaved beef that will have my family coming back for more. Whenever I head to Trader Joe's I like to snag a package of the shaved steak and make some cheesesteaks!
If you have skirt or flank steak, this Easy Beef and Broccoli is a winner. The right marinade makes all the difference in a recipe—and with a blend of warm nuttiness and herbs, this Flank Steak is one of our family favorites.
Healthy Mongolian Beef Recipe
How is this a healthier version of Mongolian beef? I took an ancient copycat P.F. Chang's Mongolian recipe and reduced the sugar significantly. Plus using a low-sodium or Liquid Amino's adds a punch!
Primary Ingredients
The ingredients are simple, the taste — out of this world! Print the recipe card at the end of the post for all details.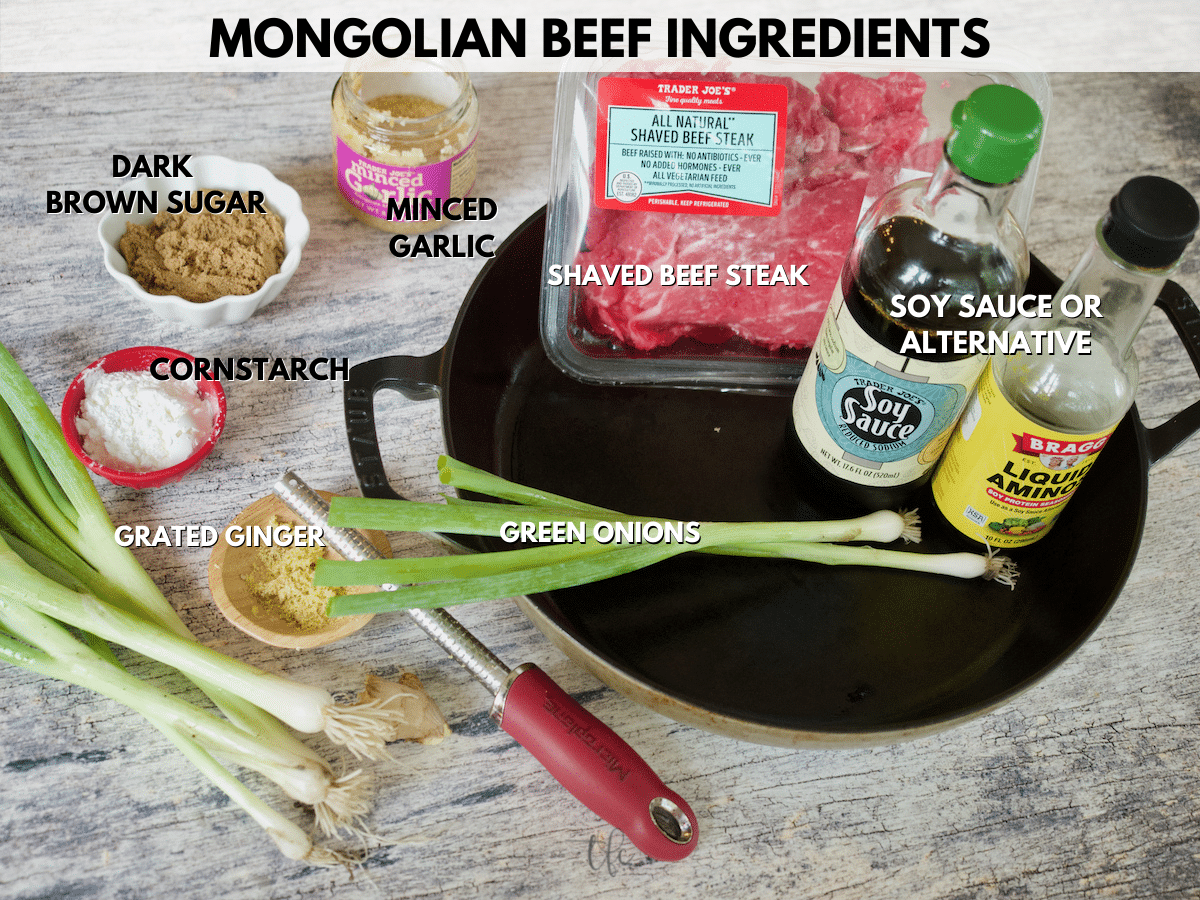 TIP | If you don't use much fresh ginger, it freezes great; when needed, simply grate while frozen. Or purchase Dorot frozen crushed ginger, love them — I get mine from Trader Joe's.
Instructions for Mongolian Beef

Sprinkle the shaved steak in the cornstarch, tossing to coat. In your small saucepan, heat the oil and saute the garlic and ginger.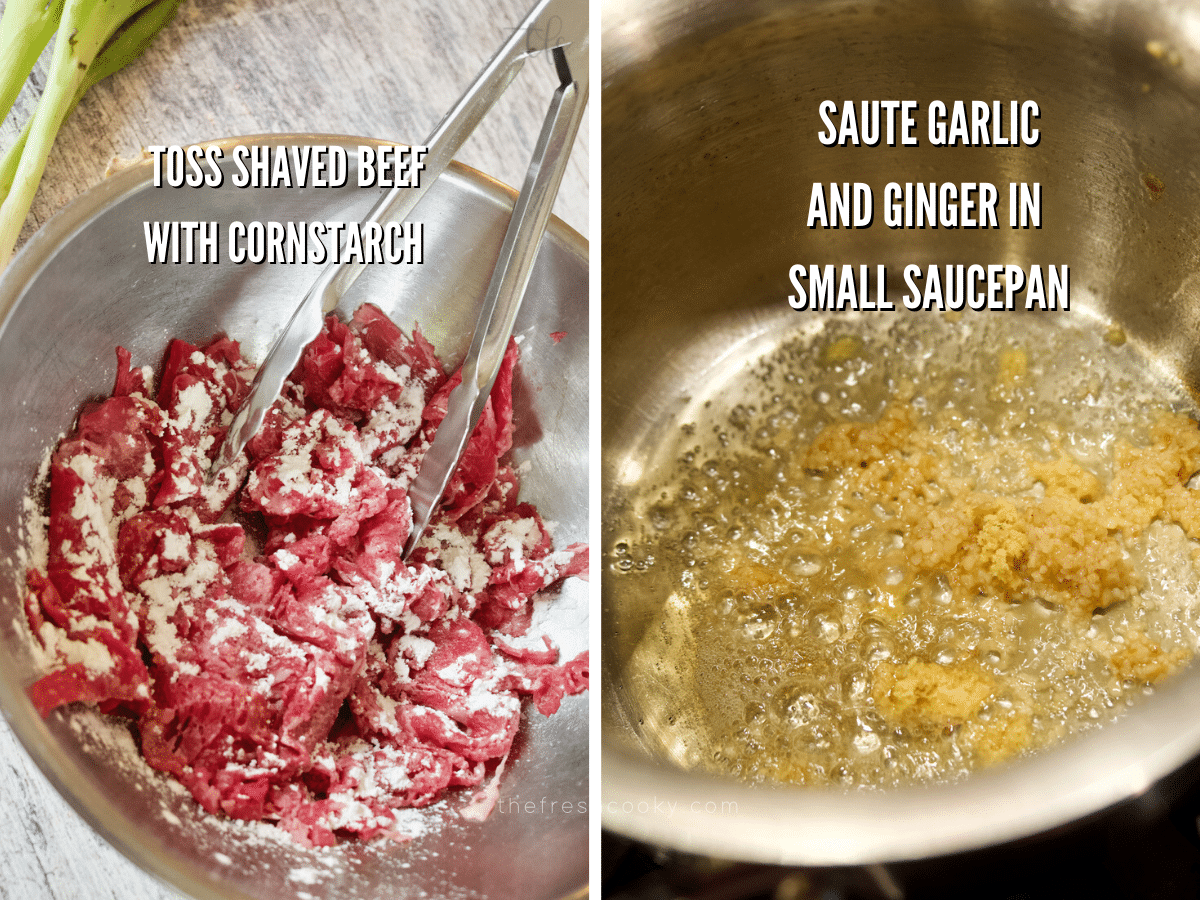 Drizzle in the soy sauce and dark brown sugar, increasing the heat. It must be stirred constantly because sugar burns easily.
After the sugar dissolves, set it aside.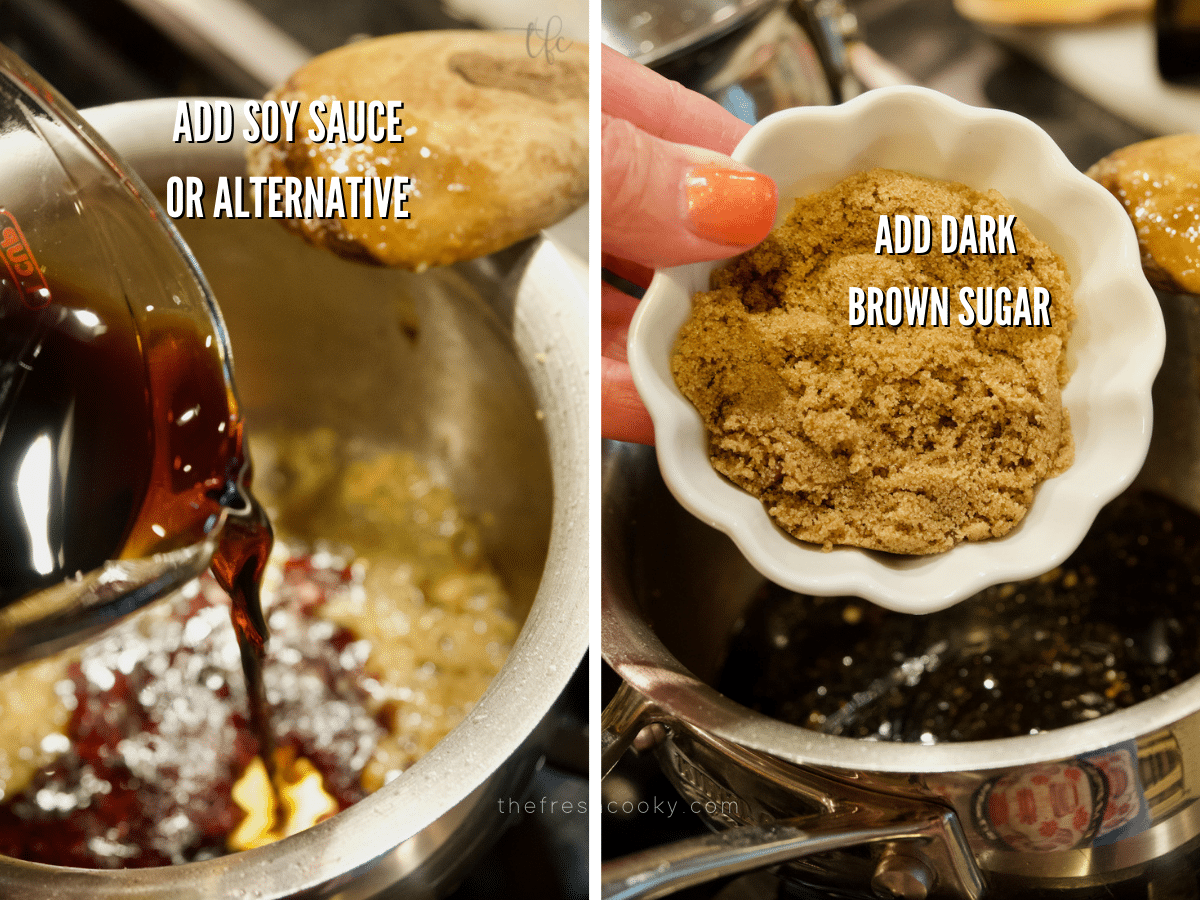 In a heavy skillet (I love my Staub for this) saute the shaved beef in small batches. It only takes about 2 minutes for each batch. Removing the beef to a plate between batches, be sure to bring the heat of your pan back up each time.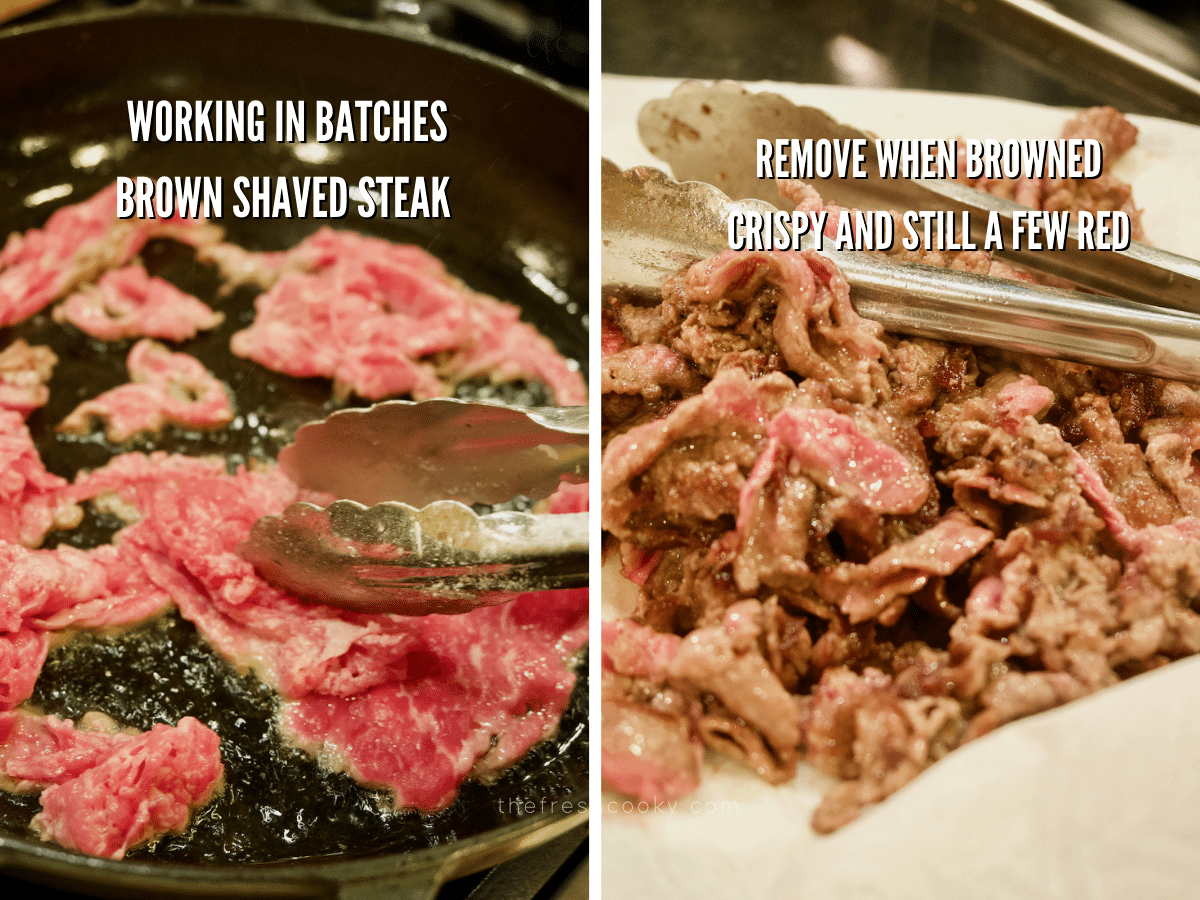 When all the meat is cooked, return all the beef to the pan and the Mongolian sauce to coat it. Add the green onions. That's it! Your Mongolian Beef is ready to serve with rice and broccoli, garnished with the red pepper flakes and sesame seeds.
Variations
Mongolian Chicken Recipe | This recipe is so delicious with chicken too! Tip to get your chicken extra thin, freeze for 20-30 minutes then slice.
This Mongolian Beef recipe is very flexible—you can change the spiciness with an addition of more ginger and red pepper flakes. If you really want to heat up the spice index, add a little cayenne powder! Your eyes may water, but it will still be delicious!
Keto Mongolian Beef
It's easy to swap out the rice for cauliflower rice. It's delicious and you probably won't notice a lot of difference.
Instead of cornstarch, use almond flour. It will make a lovely thick sauce with a great flavor.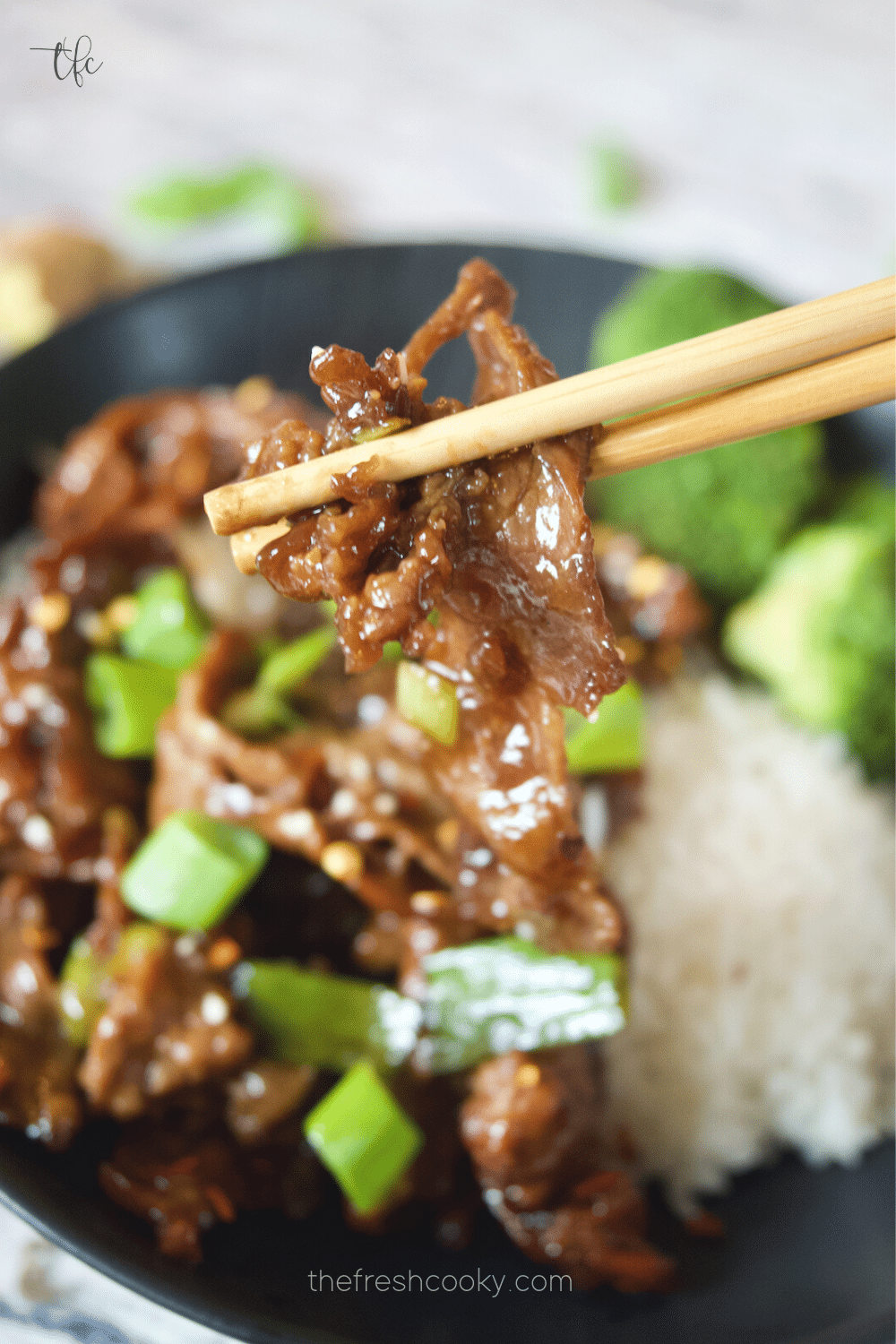 TIPS for the Best Mongolian Beef
Frequently Asked Questions
Can you make Mongolian Beef in the Slow Cooker or Crockpot?
I recommend that you still brown your beef in a skillet first, but if you really don't have time, then you may just toss it in the slow cooker, mix sauce ingredients and pour over. Cover and cook on low 4-5 hours, high 2-3 hours.
Can I make Mongolian Beef in my air fryer?
Yes! Toss the meat frequently in the air fryer basket until it is as crisp as you like, then add it to the skillet to coat it with the Mongolian sauce you've prepared.
Instant Pot Mongolian Beef?
Yes, it's so quick and easy on the stovetop, try it in the Instant Pot!

Brown the shaved steak on the SAUTE mode in batches, once browned. Turn off Instant Pot, deglaze pan with a little water if needed. Return beef to the Instant Pot, mix the sauce ingredients together in a small bowl and pour over the shaved beef. Place the lid on the Instant Pot, turn the valve to close, Pressure Cook on High for 6-8 minutes. Use the Instant Release method, as soon as time is up, stirring in sliced green onions and sprinkling on red pepper flakes and/or sesame seeds.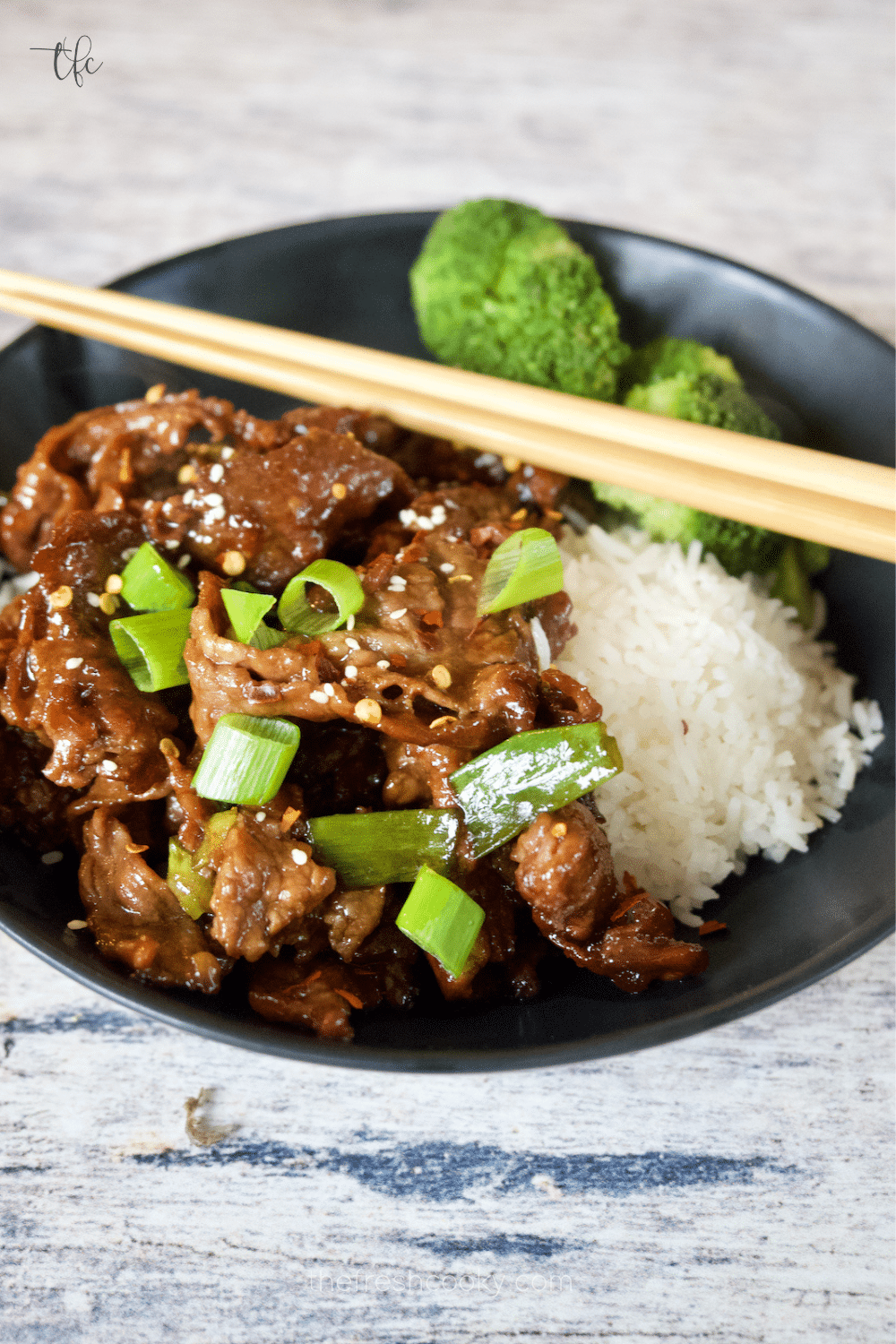 How to store Mongolian Beef Recipe
If you have any left over, store in an airtight container in the fridge for 3-5 days. To reheat, microwave in 30 second intervals, stirring between. Or even better, warm a skillet and toss the Mongolian beef recipe in the hot pan for a few minutes.
Freezing Mongolian Beef is easy too, this sauce and beef will freeze well, up to 3 months stored in an airtight container in the freezer. To reheat, allow to thaw overnight and then follow the instructions above.
What to Serve with Mongolian Beef
Equipment
I love this Staub Everything pan and it's aptly named as I use it for everything! It's larger than most pans, with sloping sides, so it works great for stir-fry and as a decent wok replacement.
A good sharp knife if you are shaving your own beef steak and a pair of sturdy tongs.
If you love quick and easy weeknight dinners, try these:
Like this recipe?
Don't forget to give it a ⭐️⭐️⭐️⭐️⭐️ star rating and comment below the recipe!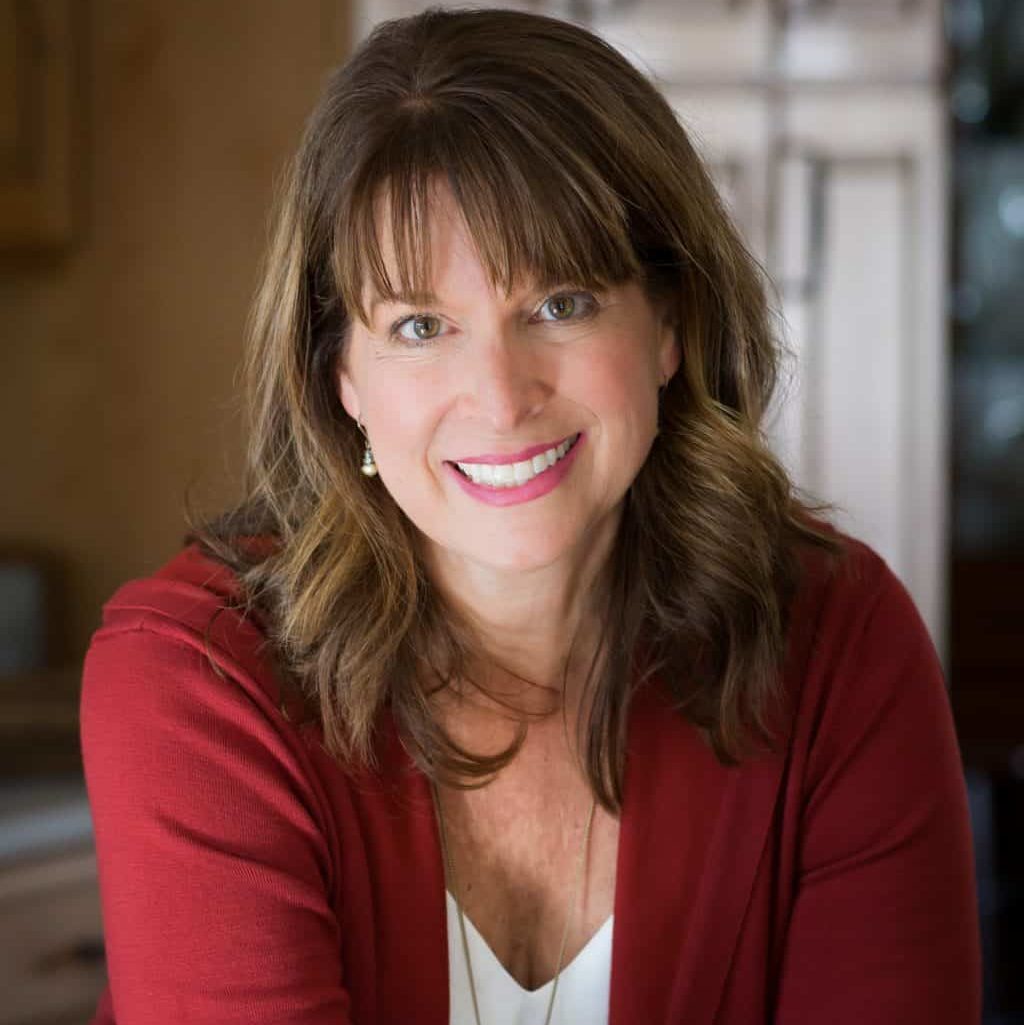 About Kathleen Pope
Recipe Innovator | Food Photographer | Food Writer
Hi, I'm Kathleen Pope. Here at The Fresh Cooky you will find easy, mostly from-scratch, trusted recipes for all occasions. From speedy dinners to tasty desserts, with easy step-by-step instructions. I am here to help teach you how to make mouthwatering recipes without spending hours in the kitchen. Read more about Kathleen here.