Traditional Oktoberfest Food Ideas (German Recipes 2023)
As an Amazon Associate, I earn from qualifying purchases. Please read my disclosure policy.
An amazing collection of delicious, authentic, traditional Oktoberfest food ideas. Whether you are looking for German appetizers, desserts, or menu ideas for an Oktoberfest party, these easy Oktoberfest food recipes will please everyone!
If you are looking for recipes for German food, you are in the right place. Make your Oktoberfest menu from this selection of more than 46 German appetizers, main dishes, sides, and dessert ideas.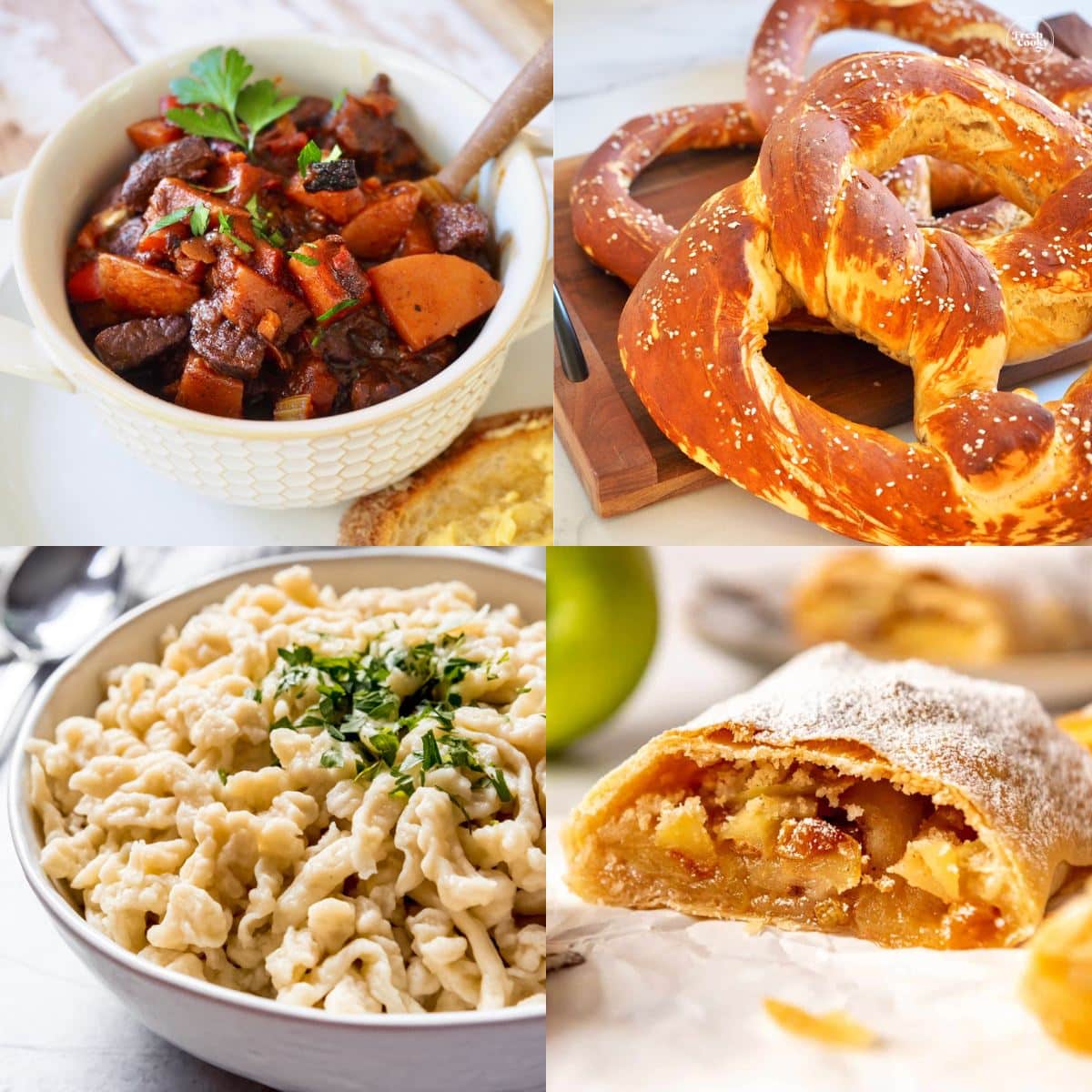 What is Oktoberfest?
Oktoberfest is an annual festival which began in Munich. It actually begins in September, ending the on the first Sunday in October.
The festival originated on October 12, 1810, in celebration of the marriage of the crown prince of Bavaria, who later became King Louis I, to Princess Therese von Sachsen-Hildburghausen.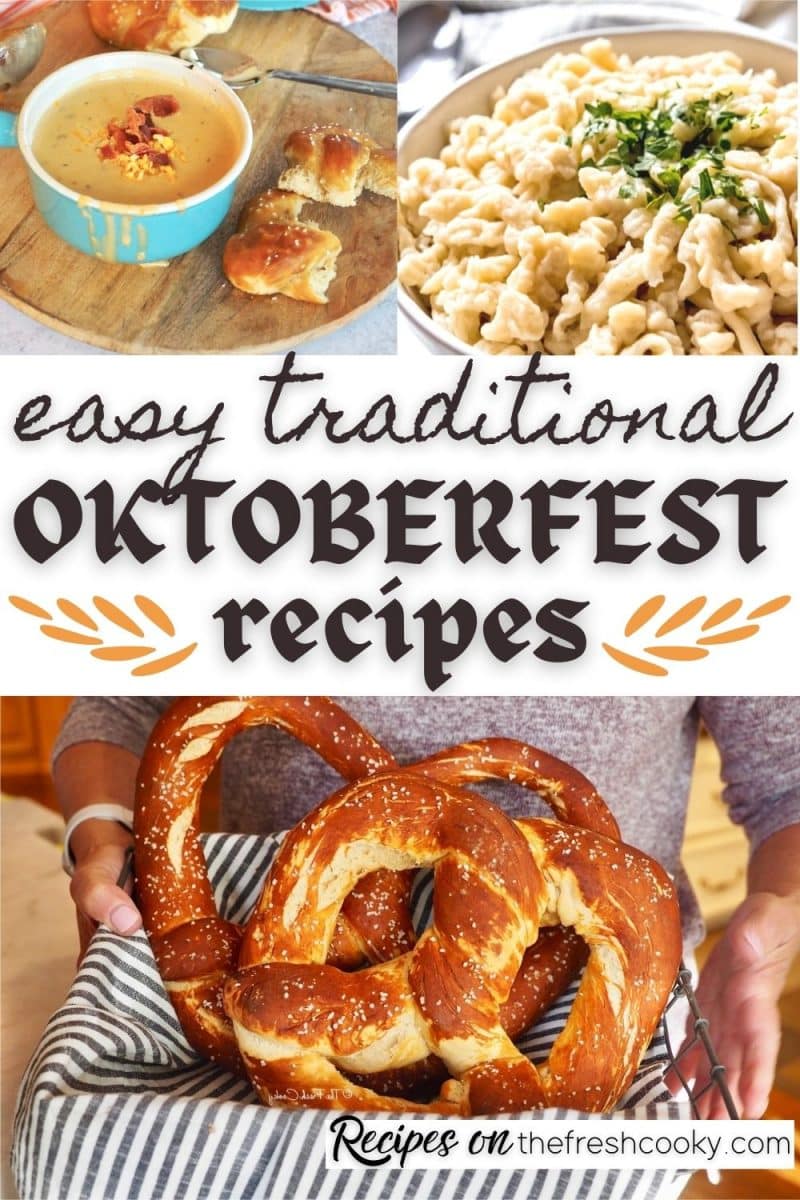 10 Authentic Oktoberfest Celebrations in the U.S.
You do not need to travel across the Atlantic in order to celebrate Oktoberfest in traditional style. Check out these 10 authentic American Oktoberfest celebrations right here in the US.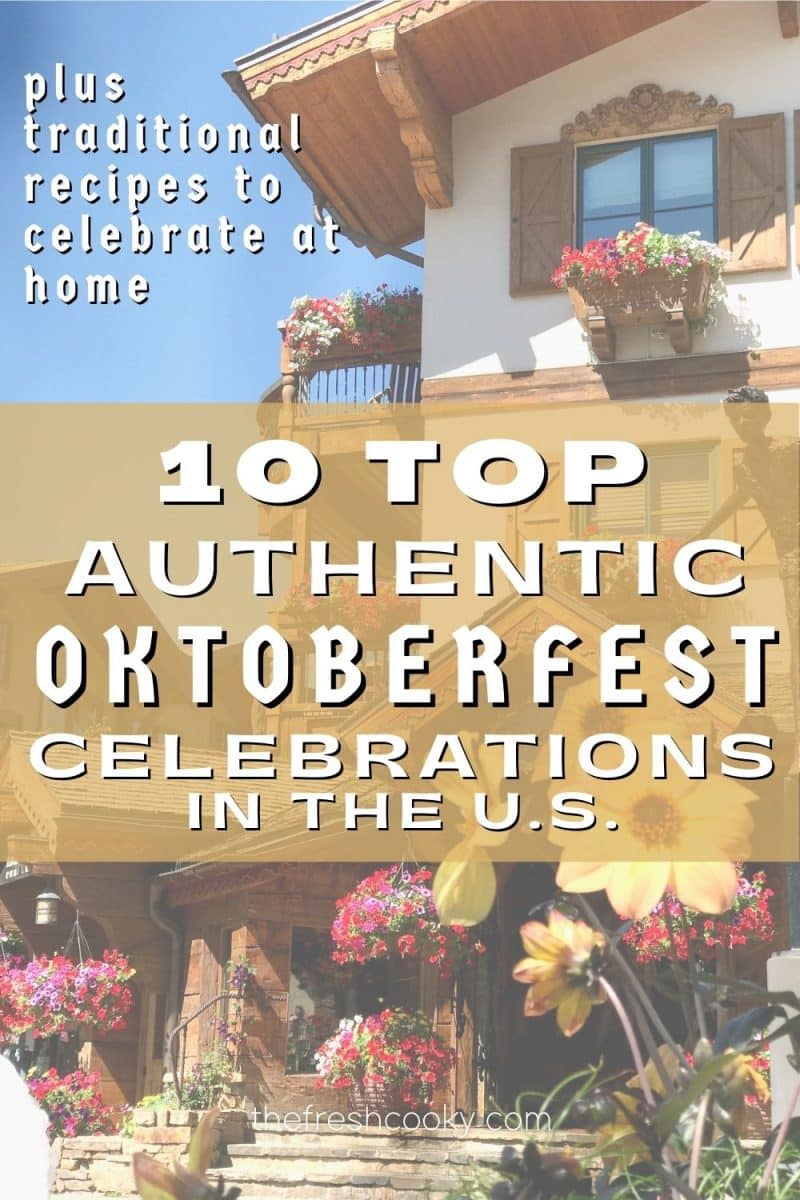 Oktoberfest Food Ideas
Back in my early 20's I spent 6 months as an au pair in Berlin, Germany. I tried so many new German foods and fell in love with them all!
I discovered red cabbage (rotkohl), apple kuchen, black bread, strudels and rote grütze! Most of these traditional Oktoberfest recipes are represented below!
From German appetizers to traditional Oktoberfest food like sauerbraten, and schnitzel, to pretzels, red cabbage, spaetzle and kuchens, we have you covered with these foods for Oktoberfest.
Oktoberfest Ideas for a Party
So plan your Oktoberfest menu, then grab your Lederhosen or Dirndl Oktoberfest dress, polish your beer stein and invite your friends over and celebrate with these fun party ideas for Oktoberfest!
Whether you are truly authentic or are looking for delicious German food recipes, these are some of the best traditional Oktoberfest food ideas and not overwhelming.
You might even want to mix up a drink, this cocktail would hit it out of the park.
Oktoberfest Appetizers and Starters
Start your festivities off right with these delicious starters and drinks!
Oktoberfest Main Dish Ideas
Make a traditional Oktoberfest feast with these fantastic and delicious recipes.
Best Oktoberfest Sides
Because sides are what make a meal! Gather your family and friends and dive into these delicious German side dishes!
Favorite Oktoberfest Desserts
Browse through these traditional and not-so-traditional desserts to complete your Oktoberfest feast!
I hope you will break out of the norm and try one or two or more of these Oktoberfest ideas for a party!
Don't worry if you end up celebrating in October, it took me decades to realize this wasn't a celebration during the entire month of October!
I hope you loved a few of these Oktoberfest food ideas — if you did, would you share your creation on Instagram, Facebook and Pinterest? And be sure to comment below!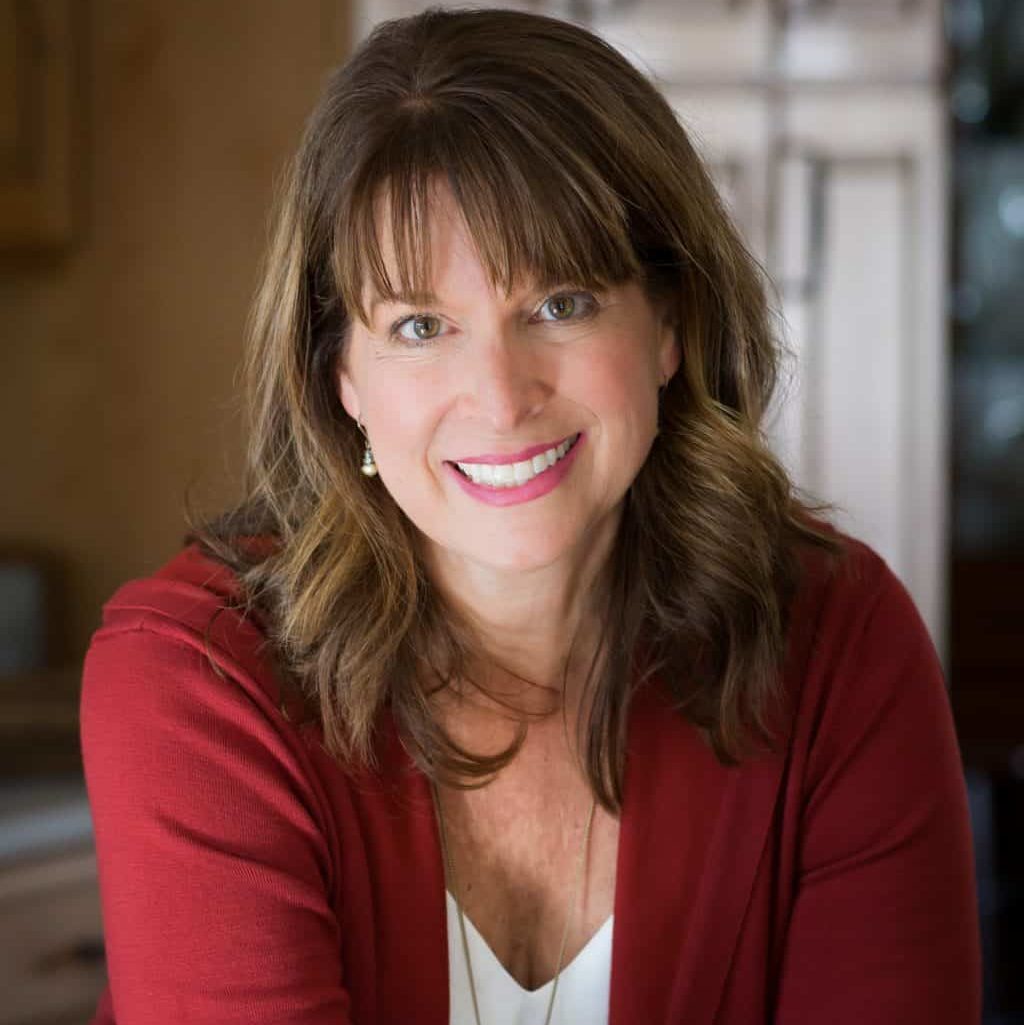 About Kathleen Pope
Recipe Innovator | Food Photographer | Food Writer
Hi, I'm Kathleen Pope. Here at The Fresh Cooky you will find easy, mostly from-scratch, trusted recipes for all occasions. From speedy dinners to tasty desserts, with easy step-by-step instructions. I am here to help teach you how to make mouthwatering recipes without spending hours in the kitchen. Read more about Kathleen here.