As an Amazon Associate, I earn commissions from qualifying purchases (
disclosure policy
).
Happy, happy Friday dear friends and fellow foodies! I hope you have found reasons to smile and spread joy this week!
It's a big week! From the Eagles and Chief's facing off in the Super Bowl, to Galentine's celebrations and then of course Valentine's day on Tuesday.
Personally, we have never been big on celebrating Valentine's day – everything is so overpriced, restaurants are crowded, flowers are 10x the price. Being the practical German girl that I am, I always tell my husband, if you are going to get me flowers, wait a few days after, then get them — on sale!
SUPER Super Bowl Recipes
Whether you choose to watch the big game quietly at home, host a party, go to a friends or skip it all together, there are some fabulous recipes for you!
**NEW**
Italian Sausage & Peppers with Spicy Mustard Sauce
Air Fryer Sausage with Peppers pairs the savory taste of Italian sausage with the sweetness of peppers for a perfect game day snack or an easy dinner.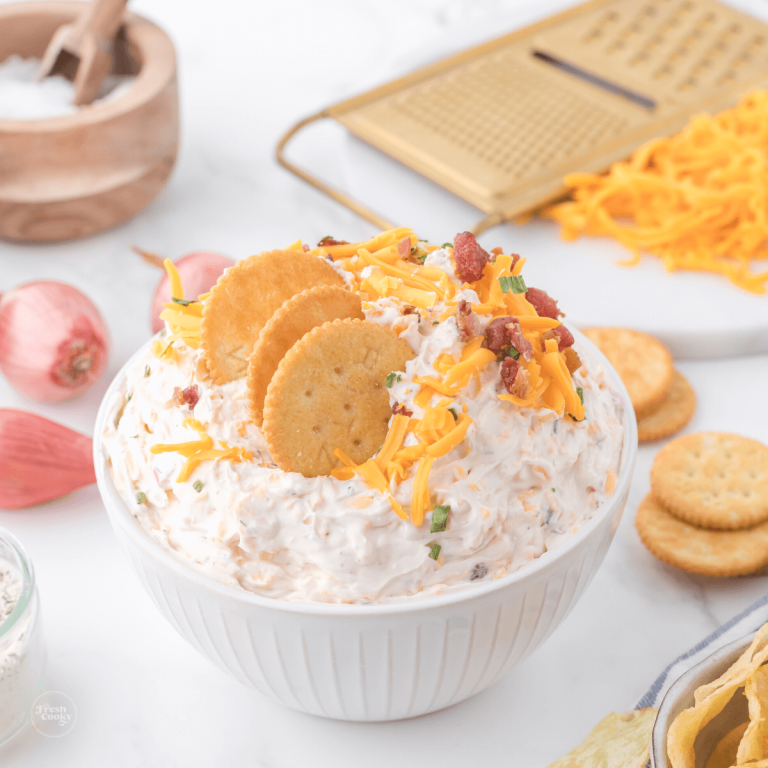 Cowboy Crack Dip Recipe (Hot or Cold)
Not your average Philadelphia cream cheese dip recipe. Cowboy Crack Dip is cheesy, creamy, savory, and fresh — the perfect appetizer. This Crack Dip recipe is a classic appetizer ideal for your next party; like the big game, holiday get-togethers, a clear party favorite!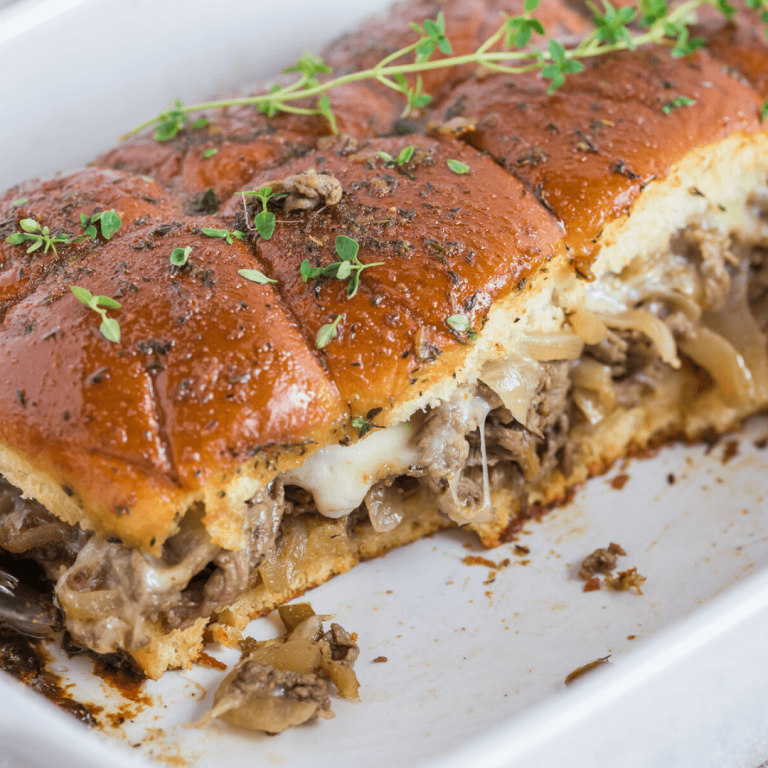 Philly Cheesesteak Sliders Recipe
A sensational twist on a much-loved classic, this Philly Cheesesteak Sliders recipe packs all the savory and cheesy flavors of a traditional Philly sandwich into just a couple of bites! Kick up your game day menu with these easy shaved steak sliders.
Best Cheesesteak Sandwich Recipe
Tender, shaved beef steak sandwich recipe with caramelized onions, lots of flavor thanks to Worcestershire Sauce and oodles of gooey, stringy, drippy cheese — piled on top of a buttery, toasted french roll. Best part, it's pretty much a one pan meal, done in 30 minutes!
Super Simple Guacamole (+ Video)
How do you make a super simple guacamole? This is not only simple, but healthy, and so easy. Whether you are making it for Cinco de Mayo or Taco Tuesday or just because you have a craving, it might become your favorite recipe too. Growing up in Southern California I have a deep love for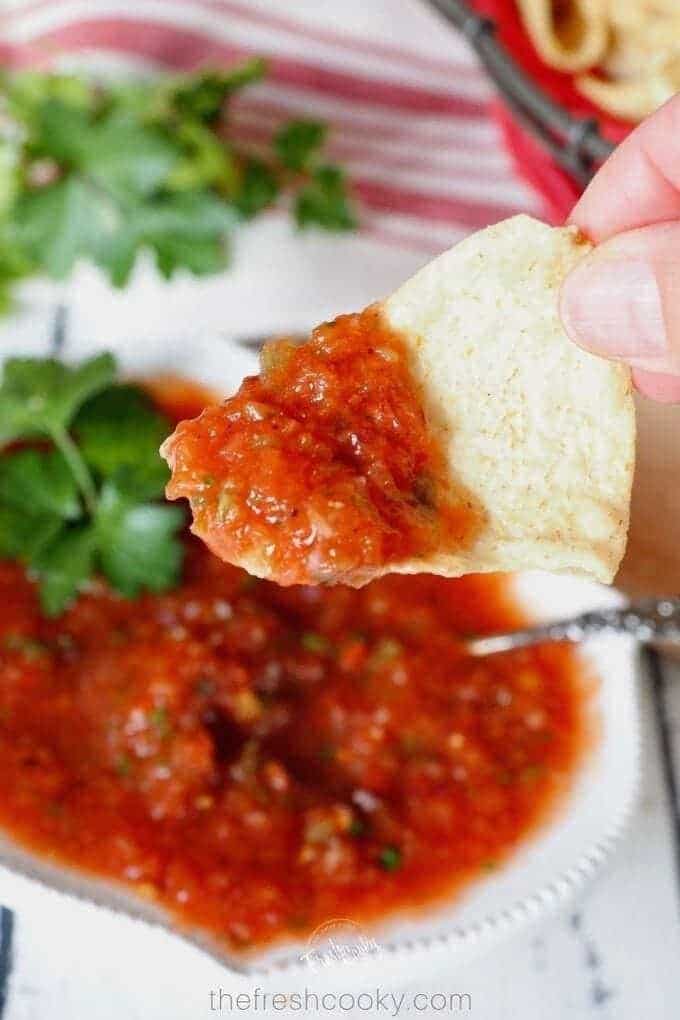 Easy Homemade Blender Salsa
This salsa is so easy, a 5 year old could make it! And it's so good, everyone wants the easy recipe. Make it in about 10 minutes!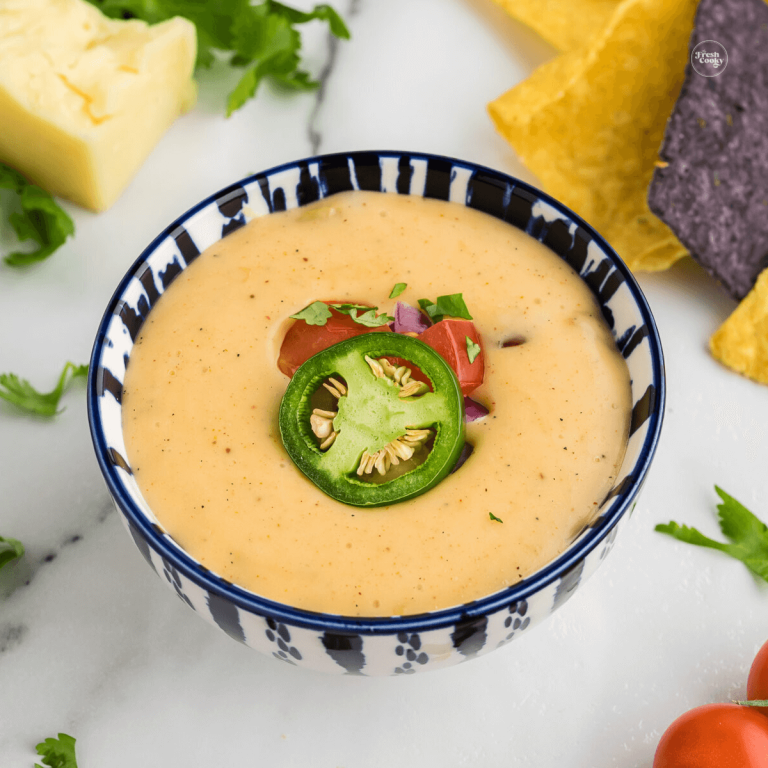 Easy Queso Cheese Dip Recipe (without Velveeta)
An all-natural, easy creamy white mozzarella queso dip recipe you can get behind! Restaurant style Mexican White Cheese dip is loaded with real cheese, green chiles, and aromatic spices. No Velveeta here!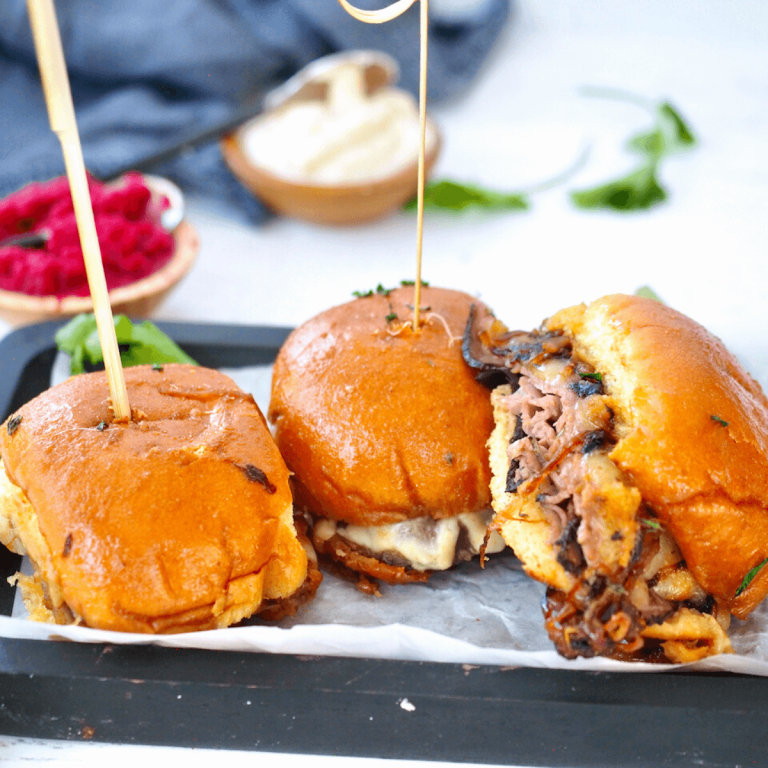 Roast Beef Sliders
With layers of thinly sliced roast beef, melty cheese and caramelized onions, sandwiched between Hawaiian bread rolls. These Roast Beef Sliders will become your favorite appetizer, tailgating snack or easy dinner!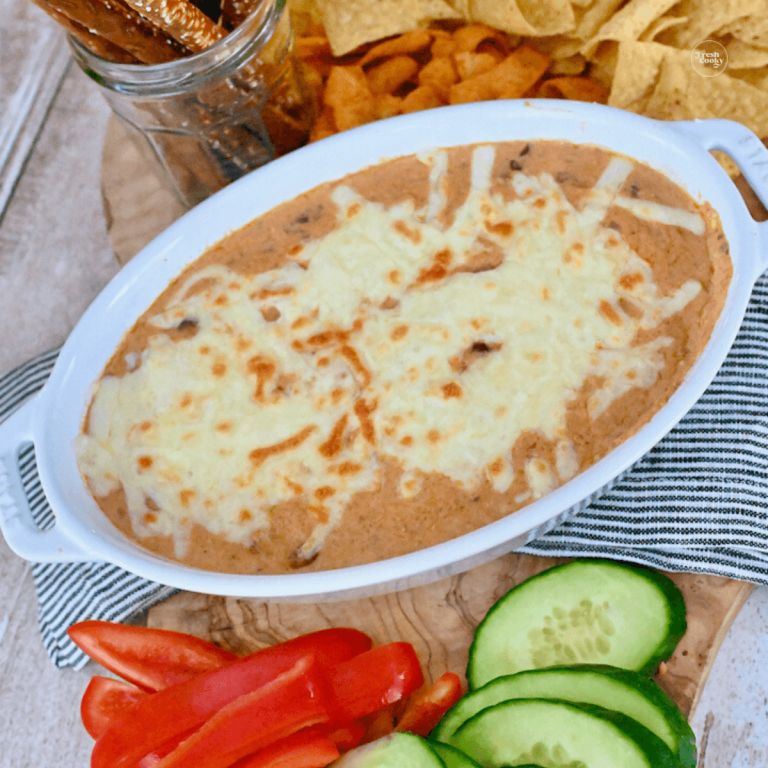 3 Ingredient Chili Cheese Dip Recipe (Crock pot)
My 3-Ingredient Chili Cheese Dip Recipe is gooey, salty, savory, and perfect for dipping because it's made in the crock pot! It's a wonder how just three simple ingredients make such a delicious and irresistible dip. Use leftover chili or canned chili and make it even easier.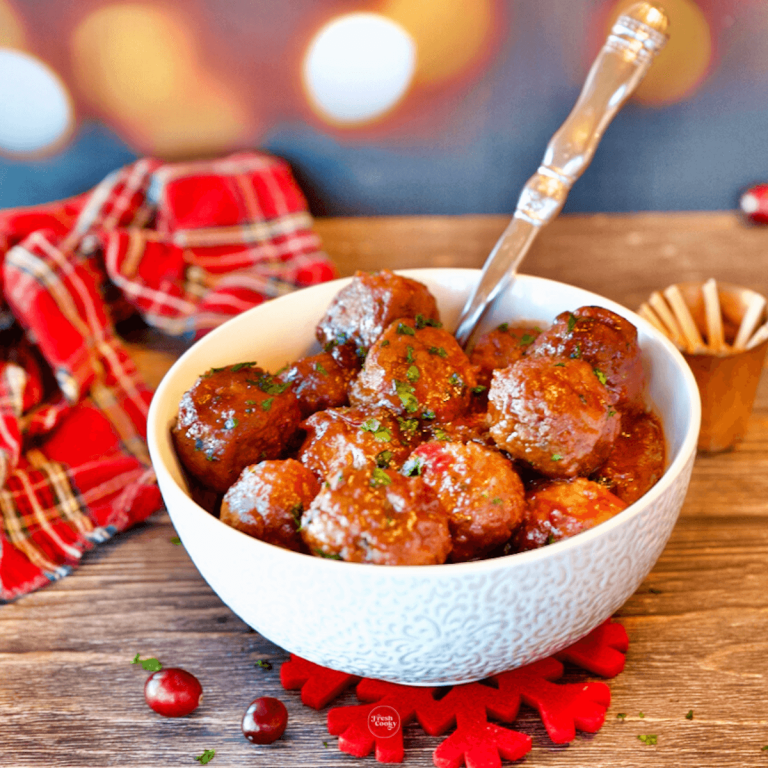 Easy 3-Ingredient Cranberry Meatballs (Crockpot)
Easy 3-Ingredient Cranberry Meatballs are tender and slow cooked in a tangy cranberry and barbecue sauce. Just dump the ingredients into your crockpot and heat!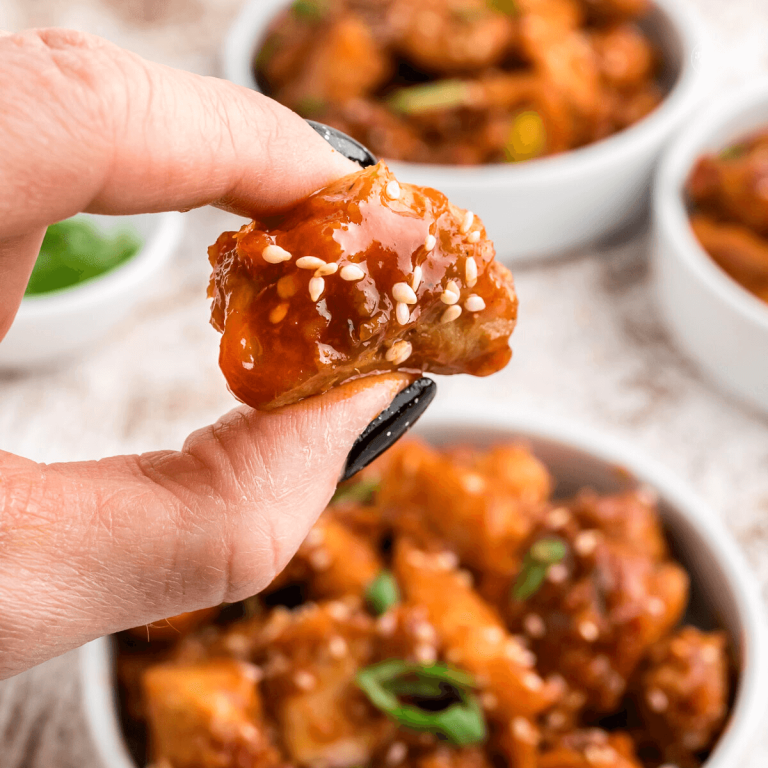 Easy Korean Fried Chicken Recipe (Air Fryer or Oven)
Korean Fried Chicken is perfectly crisp and smothered in a spicy-sweet and tangy barbecue sauce. Our version is made in the air fryer with chicken thighs! Tastier and more juicy than wings!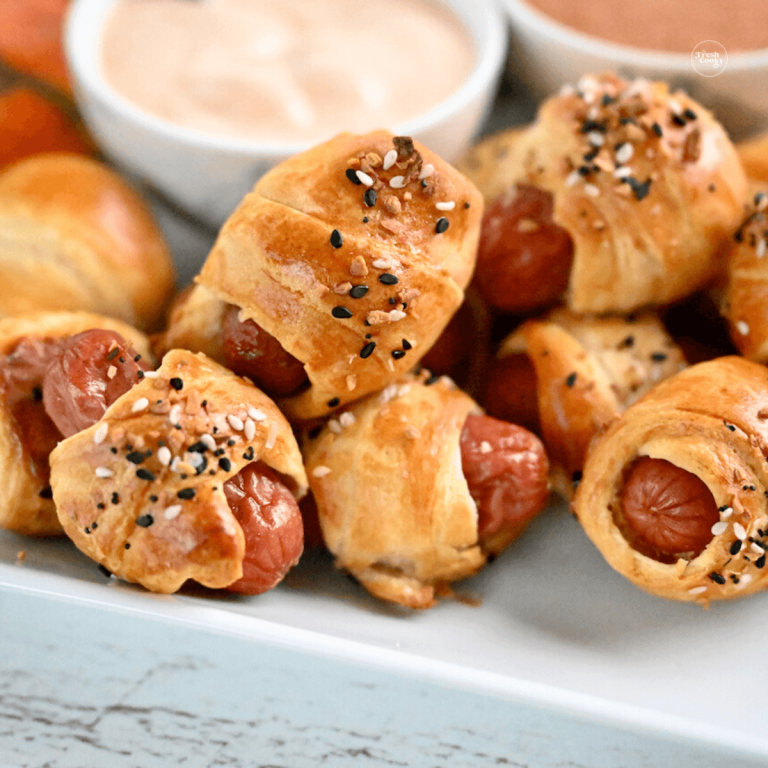 Easy Pigs in a Blanket Recipe (Air Fryer or Oven)
This easy Pigs in a Blanket Recipe includes savory cocktail sausages wrapped in buttery crescent rolls cooked quickly in the air fryer or oven. Plus, we have three different dipping sauces for you to try!
In My Life
It was a little quieter for us this past week, which I needed. The oven repairman came and our control panel is shot, hopefully being repaired today, it will be nice to have fully working ovens again.
I learned from the repairman that the oven thermometers I've been using as a gauge for my sometimes wonky oven; take up to 30 minutes to actually get up to an accurate heat; instead he recommended getting an infrared thermometer to check the heat. Speaking of thermometers, this instant read thermometer (rechargeable battery) is 43% off, regularly $30, it's on sale for $17! This is a good brand, that I use often, great for grilling or checking a roast.
However, I am so fortunate to have a Breville countertop oven. I roasted brussels sprouts, made toast, and baked stuffed shells (coming soon!). Truly, we have first world problems, especially in light of the horrific earthquakes in Turkey and Syria this week.
I spent the weekend getting my books and paperwork in order for my business taxes, never something I enjoy – but they are done and at the accountant, next up, getting our personal tax info together. Ugh!
Afterwards, I wanted to do something that I could measure and appreciate the results. I decluttered my entire desk area, including my cupboards, it's so neat and tidy now, I actually enjoy sitting down! Check out my friend Lynn's Decluttering challenge — easy, bite size ways to declutter your life!
What I've Been Cooking
New on the blog this week, have you tried making sausages (fresh or frozen) in your air fryer, not only do you avoid the greasy splatters, but it's a hands-off (mostly, you have to shake them once) process.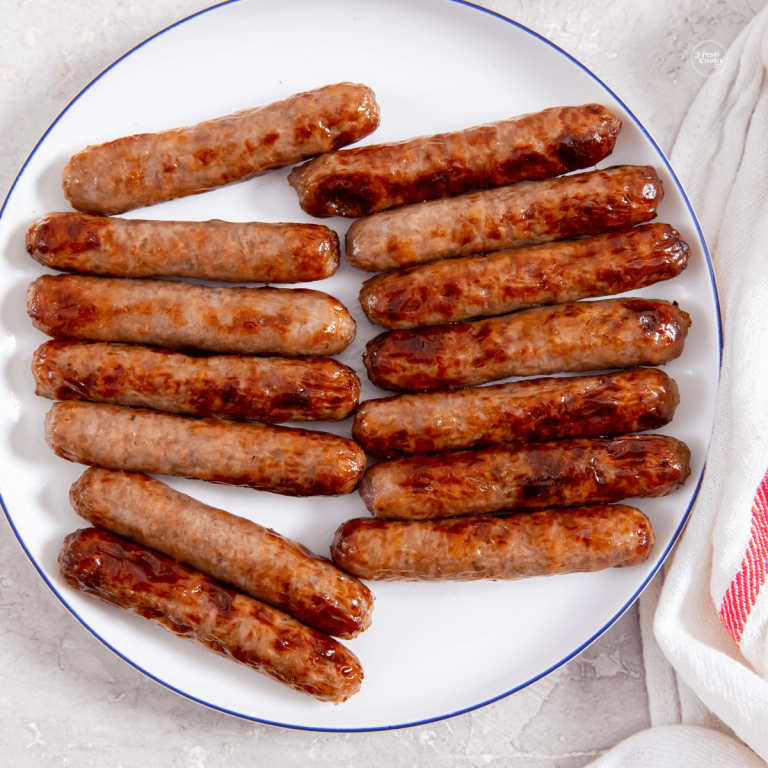 Easy Air Fryer Breakfast Sausage Links (Fresh or Frozen)
Enjoy perfectly crisp and juicy breakfast link sausage in the Air Fryer. The best part, easier clean-up, no greasy mess! Sausage links or patties are excellent for a quick and easy breakfast. Use pork, turkey or chicken sausages!
Easy, Creative, Delish Valentine's Day Recipes
As mentioned above, I've been working on several Italian recipes that will be featured in the next month, as a quarter Italian girl, I'm rather embarrassed I have so little Italian on the blog!
But you will enjoy my Penna alla Vodka (everyone I make this recipe for, begs for the recipe!), Grandpa Frank's Spaghetti Sauce recipe (great for freezing!), Steak Alfredo and for dessert my famous Tiramisu.
Charcuterie Bouquets
This Valentine's day take your charcuterie game up a notch and make these unique and festive charcuterie bouquet! Customize to your taste and palate and budget. Plus I show you how to make easy step-by-step salami roses.
How to Make Charcuterie Cones (Bouquet)
I'll teach you how to make a Charcuterie Bouquet or individual charcuterie cones, a creative and fun DIY treat for all special occasions! Skip the flowers and choose an edible bouquet using easy DIY paper cones; packed with meats, cheeses, nuts, fruit, and more.
Air Fryer Biscuit Donut Recipe (Heart Shaped)
This Air Fryer Biscuit Donut recipe is quick and easy way to make special heart shaped donuts. Crispy outside, covered in strawberry and chocolate icing, with adorable Valentine's Day sprinkles!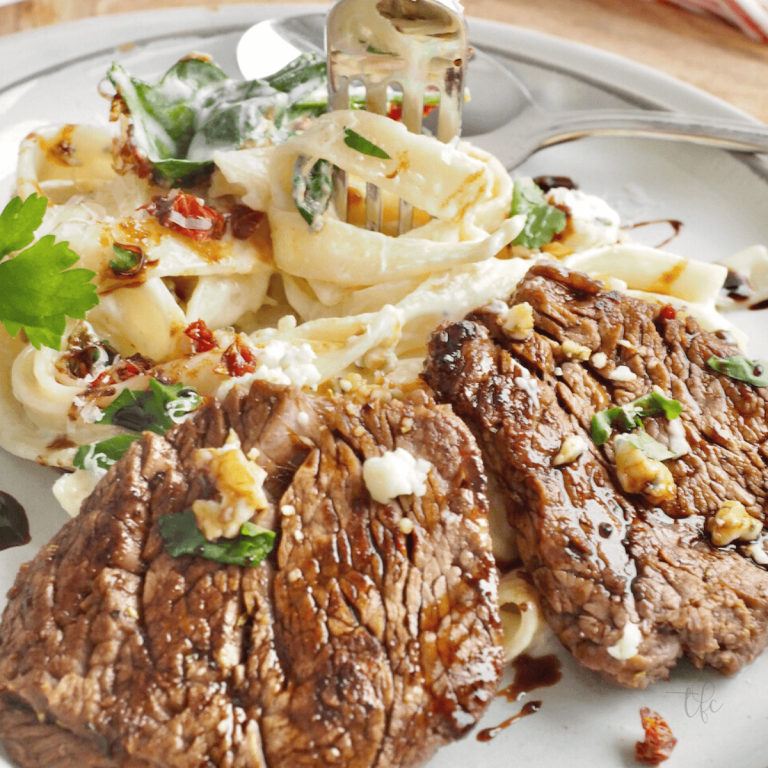 Olive Garden Steak Alfredo (Copycat Recipe)
Indulgent, creamy, and packed with tangy Gorgonzola cheese, Olive Garden Steak Alfredo is a copycat recipe for the popular (but discontinued) restaurant dish. Fettuccine in a creamy homemade alfredo sauce, tossed with sun dried tomatoes and fresh spinach. Join me as I recreate this comfort food classic.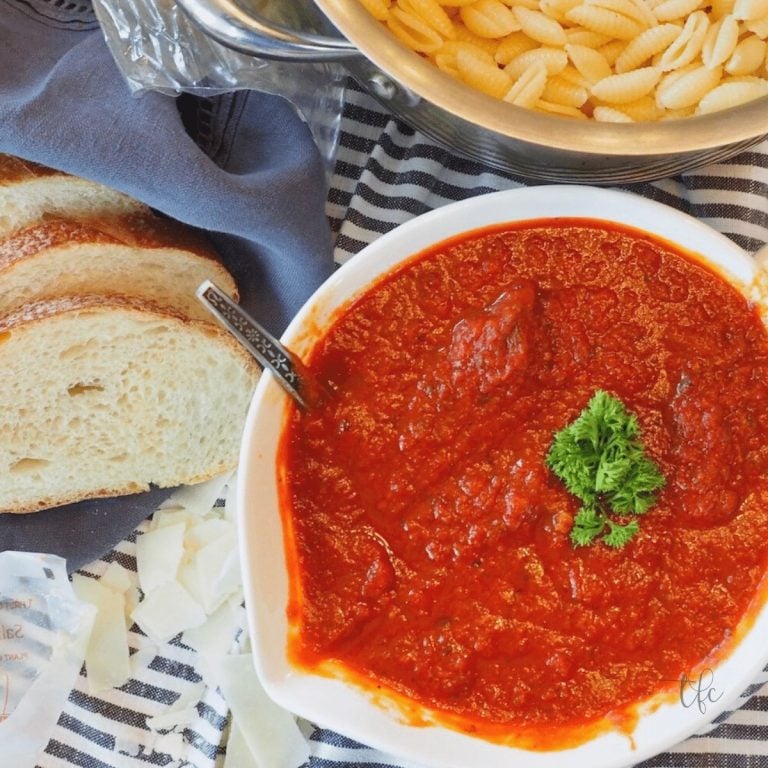 Grandpa Frank's Spaghetti Sauce | Authentic Italian Pasta Sauce
Our secret family recipe passed down from my Italian Grandpa Frank. This easy pasta sauce is thick, rich, zesty and so delicious! It will become your favorite as well!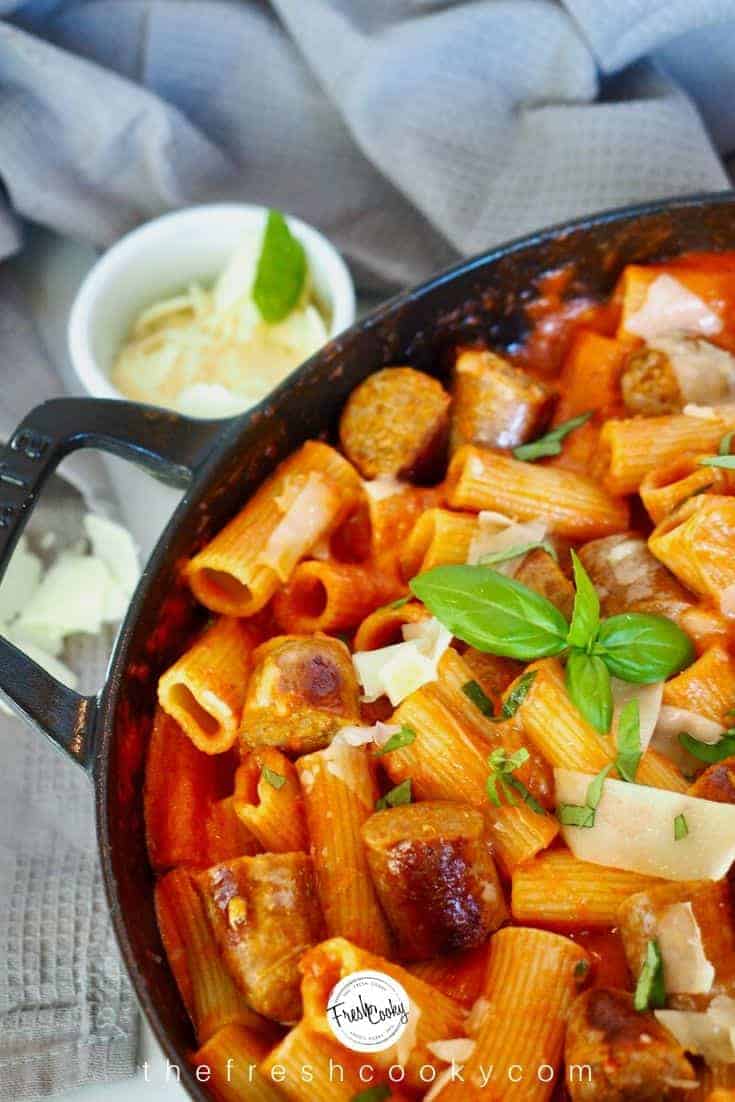 Penne alla Vodka | The Best Vodka Sauce Recipe
This recipe for Penne alla Vodka is ready in under 30 minutes making it perfect for entertaining. With simple ingredients, this creamy tomato vodka cream sauce has a little kick of heat, with warm, aromatic flavors.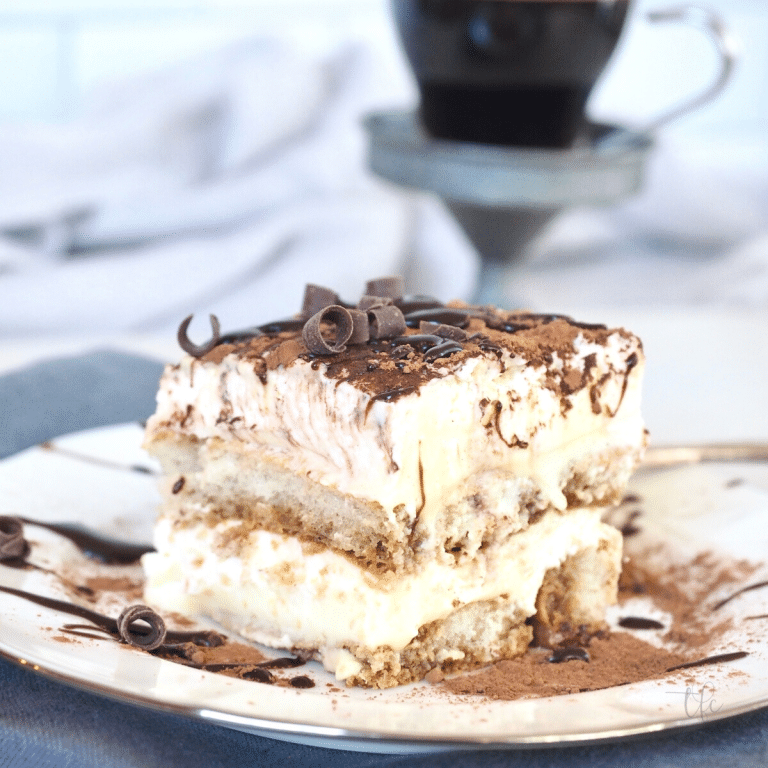 Classic Italian Tiramisu Recipe
Traditional Tiramisu is an Italian dessert recipe with layers of mascarpone custard, whipped cream, layered between rum and espresso soaked ladyfingers.
Cookie Heart (Giant Cookie Cake Recipe)
This is the perfect dessert for this Valentine's day! A giant, chewy chocolate chip cookie, with crisp-buttery edges and a soft chewy center.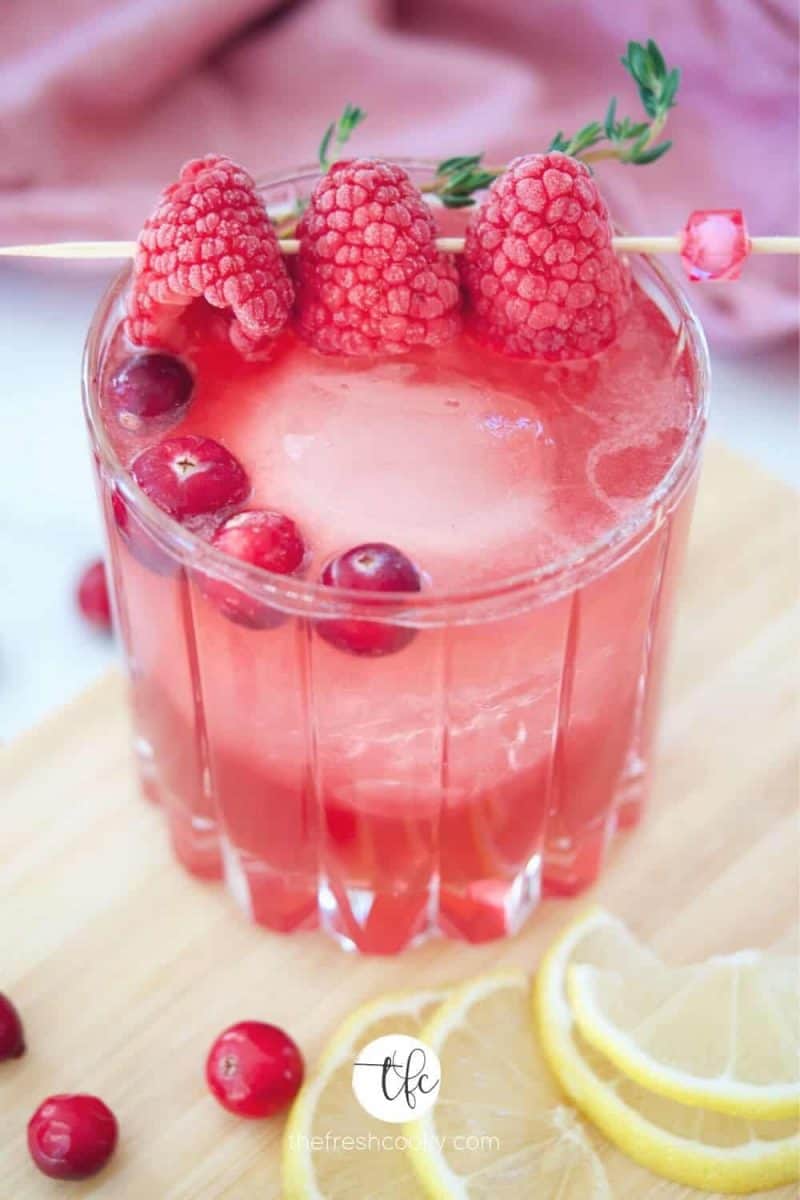 Cranberry Bourbon Sour Cocktail
Cranberry Bourbon Sour cocktail recipe, made with 4 simple ingredients. Smoky bourbon, fresh lemon juice, 100% tart cranberry juice, lightly sweetened with cane sugar simple syrup! A low sugar, all-natural drink, perfect for fall and winter celebrations. I love seasonal, simple, delicious bourbon cocktails; especially cocktails you can easily modify into mocktails! If you love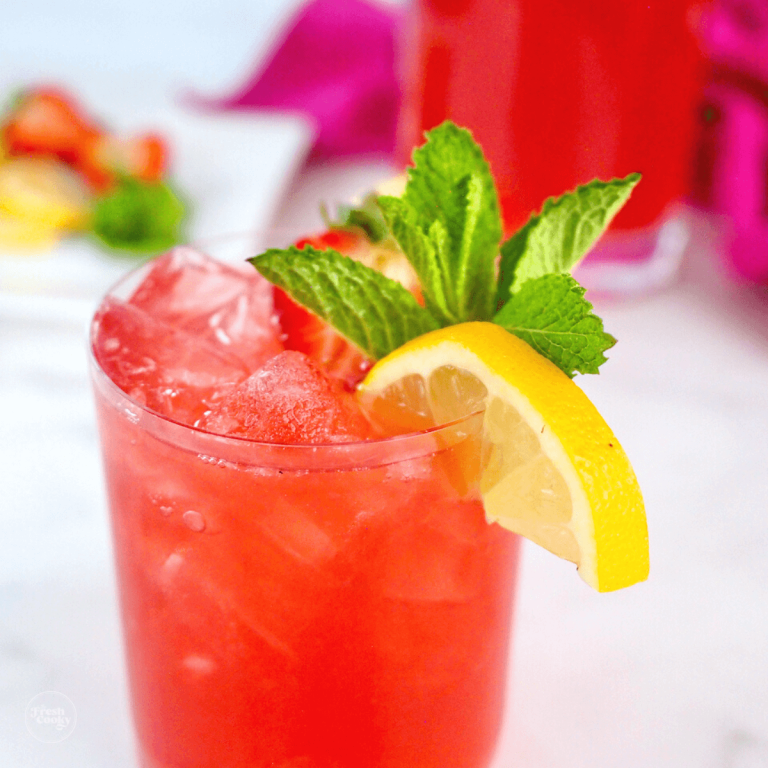 Pink Lemonade Vodka Cocktail
Looking for a simple, homemade pink lemonade vodka cocktail? With a few simple ingredients this fresh and delicious all-natural pink lemonade vodka drink will become a summer favorite! This easy cocktail recipe can be made by the glass or by the pitcher!
Reader Reviews
These are reviews from real readers, who have tried the recipes, you will love them too!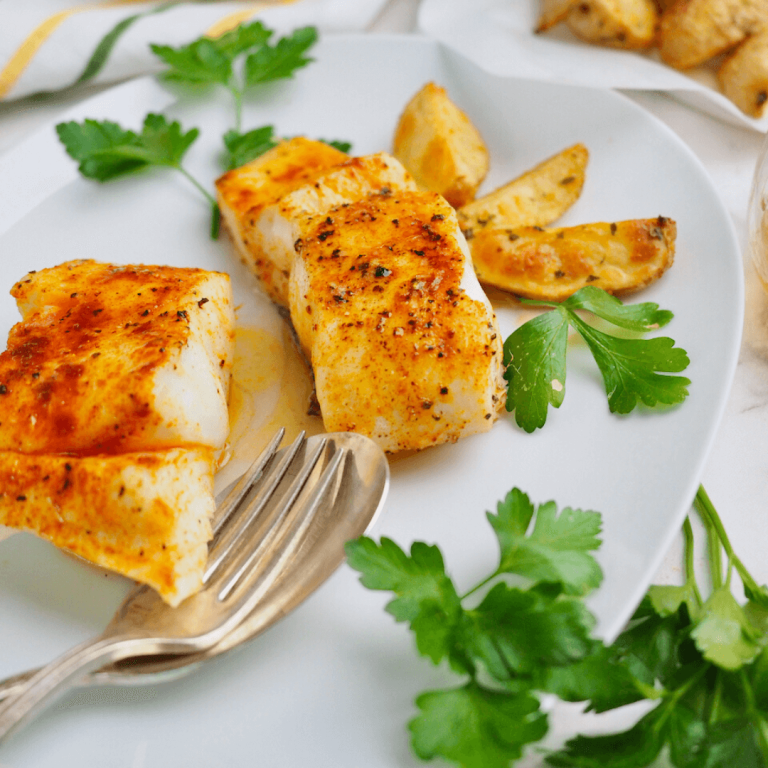 Easy Air Fryer Halibut Recipe with Lemon Butter Sauce
"Cooked exactly as recommended no deviations, delicious!" ~ Mon
Orange Scones (Panera Copycat)
"I have attempted many scone recipes and this is the only one that absolutely nailed it. I made these yesterday and they turnt out perfect. Thank you. And yes they are better than Panera! ~ Eran
What's on Sale and What I Dreaming of…
My Lands End wear everywhere pants arrived and I LOVE them – I bought black and rich coffee – 40% off this week, with the code GRAND! Super comfy, they hold their shape and look professional. Maybe I'll snap a pic if I feel bold enough, I am not model thin (or even close); full, soft and curvy is how I'd describe myself. Real life! 😉
These serious sweats are oversized, but so comfy and soft, I would recommend ordering a size smaller than your regular size. Love these linen wide leg travel pants, they are very long, so I will have to hem them, which I am used to doing #shortlegs.
What you loved
Seems like others were loving the chunky jute rug like me! You also loved the Marlo Thomas Collection and this chunky cable knit vest.
Laughter is the Best Medicine
So VERY TRUE! I've heard some rumors that wholesale egg prices are going down, let's hope we'll see some relief in the grocery stores.
Weekly Inspiration – Prayer for Turkey & Syria
Please join me praying for those whose lives have been forever changed by the devastating earthquakes in Turkey and Syria and if you feel led, Samaritan's Purse is the organization that I give to as the majority of your donation goes towards relief efforts.
If you haven't watched "The Chosen," run – don't walk to watch this amazing series. My husband and I will finish up season 3 this weekend and I'm so excited. While waiting, we re-watched the first two seasons again and I was so moved, inspired and filled with hope.
You can watch them FREE via Fire TV Stick, Roku or any smart TV or device that can download the free Angel APP.
Thank you for coming back each week, I love hearing from you and remember YOU are loved and treasured!
Grateful to serve you,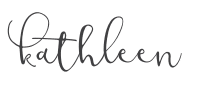 P.S. Be sure to browse through last weeks Fresh Fridays for more great recipes!
Visit our Updated Amazon Shop