Air Fryer Italian Sausage and Peppers with Spicy Ale Mustard
As an Amazon Associate, I earn from qualifying purchases. Please read my disclosure policy.
Air Fryer Sausage with Peppers pairs the savory taste of Italian sausage with the sweetness of peppers for a perfect game day snack or an easy dinner. With a kicked up spicy ale mustard dipping sauce, it's an easy recipe the whole family will love.
It is a low carb dish when served as an appetizer and quickly becomes a delicious meal when you add a crusty roll, marinara sauce and melty provolone cheese, similar to this Cheesesteak Sandwich or Philly Cheesesteak Sliders. Delish!
Love your air fryer? Check out more of my favorite recipes like Air Fryer Ravioli, savory Air Fryer Steak Tips, Easy Pigs in a Blanket and Korean Fried Chicken. No Air Fryer? No problem, when I am able I always provide oven instructions.
Why You Will Love this Italian Sausage in Air Fryer
Simple Ingredients | Nothing fancy here! Aside from the 2 fresh ingredients, you likely have everything you need already at home!
Healthier | Make it in the air fryer and skip the extra oil but not the taste! Low carb and Whole30.
Meal or App | This sausage and peppers recipe makes a hearty meal served as a sandwich on a toasted hoagie roll with a side of spicy ale sauce for dipping. But it's also a great option for a game day appetizer or an easy afternoon snack!
Tips for Two
This is such an easy meal to make no matter how large or small your group is. For two people, depending on how hungry you are, use 2-3 sausage links and 3 miniature sweet peppers. Add a crisp side salad and you are good to go!
What You'll Need to Make Air Fryer Sausage and Peppers
Ingredients, directions and nutritional information in the printable recipe card at the end of the post.
Dark Ale | The rich, malty flavors of Guinness adds a delicious depth to this sauce. For a creamy smoothness try Vanilla Porter. If you prefer not to use beer, try an alcohol free beer, the alcohol does cook out if that makes you feel better!
Molasses | Rich and slightly sweet, I used organic.
Spices | Cumin, Chili pepper flakes (more for an extra kick)
Mustard | Use spicy brown mustard or Dijon; tangy and slightly spicy vs. its yellow, more mild counterpart.
Italian Sausage Links | Mild, sweet, or spicy pork Italian sausage for juicy goodness.
Miniature Sweet Peppers | A combo of mini yellow, orange and red peppers makes this a colorful choice. Red, orange, yellow or green bell peppers also work.
Healthy Twist for Air Fryer Sausage
Chicken Sausage | For a lower fat option, try chicken sausage. You can find fresh chicken sausage at your grocery store meat counter, or my favorite Trader Joe's.
Turkey Sausage | A close cousin to chicken, but usually leaner and lower in fat with a mild and savory taste, turkey sausage is a great choice.
How to Make Italian Sausage in Air Fryer
Spicy Mustard Ale Sauce
In a small saucepan, stir together the ale, molasses, cumin and red pepper flakes. Whisk until molasses is incorporated and dissolved.
Bring to a boil on high then reduce the heat to medium-low. Simmer until it has reduced by half, about 8 minutes. Remove from heat and stir in the mustard. Set aside until the sausage is ready.
Sausage & Peppers
Slice the Italian sausage into 1 inch slices, and cut the peppers in half, making sure to discard the seeds.
Preheat the air fryer to 400 degrees Fahrenheit (204 degrees C).
Working in batches if necessary, arrange the sausage and pepper pieces in a single layer in the air fryer basket. Cook for 10 minutes, shaking halfway through. The peppers will be soft and a meat thermometer will read 165 degrees Fahrenheit when inserted into the sausage. Cook time should not vary much.
Serve warm with a side of the Spicy Ale Mustard or your favorite Marinara sauce or dipping sauce.
Oven Roasted Sausage and Peppers
Preheat oven 400 degrees F (204 C). Place ingredients for sausage and peppers in a single layer on a rimmed baking sheet pan (line with aluminum foil or parchment for easy clean-up) and toss with 1-2 tablespoons olive oil and a little salt and pepper. Roast for 25-35 minutes.
Stovetop Sausage and Peppers
In a large skillet, over medium-high heat, cook sausage bites 4-5 minutes, remove to a plate. Add a tablespoon or two of olive oil, then saute the peppers over medium heat (and onions if using) until tender 8-12 minutes. Return sausages to skillet, heat until sausage is cooked through, another few minutes.
Variations & Substitutions
Sausage | Experiment with different types of Italian pork sausage; hot Italian sausage is too spicy for me, but sweet Italian sausage is just right. You could certainly also use bratwurst, or your favorite chicken sausage.
Hoagie rolls | If making a sandwich you'll want a sturdy roll that doesn't fall apart.
Onions | In my opinion, all great meals begin with an onion! I love a good old yellow onion but red onions are often the choice for Italian sausage sandwiches.
Olive Oil | In a large bowl, toss your sausage and peppers with a tablespoon of olive oil for an extra crispy skin on your sausage. Add 1 tsp of Italian seasoning and 1/2 tsp of garlic salt or garlic powder for extra flavor.
Veggies | Feel free to add more of your favorite veggies in for an extra hearty meal.
Frequently Asked Questions
What type of sausage can I use with this recipe?
The most common sausage used in this recipe is Italian sausage. You can also use smoked sausage, polish sausage, andouille sausage, even stuffed sausage! Did you know there are over 200 types of sausage? Have fun experimenting!
What type of bell peppers can I use?
Any combo of bell peppers, red, green, yellow or orange will make a flavorful dish. But if you have a preference, use the one(s) you love. You can also simply slice whole large peppers into slices for this dish.
Can I make this air fryer sausage recipe spicier?
If you really want to add some heat to this dish, try changing out your sausages – Italian Hot Sausages, Bratwursts or even Chorizo. You can also do a blend of the mild and hot Italian sausages to please everyone
Storage Tips
Refrigerate | Store leftover sausage and peppers in an airtight container for 3-4 days in the fridge.
Freeze Leftovers | Freeze cooled sausage and peppers in a tightly sealed container or storage container for up to 3 months.
Reheat | Thaw in the fridge and reheat in the air fryer for 12-15 minutes at 290 degrees Fahrenheit (290 C), tossing every few minutes to ensure even cooking.
What to Serve with Air Fryer Sausage and Peppers
More Easy Recipes You'll Love
Fresh Tips
If you are making the sausage and peppers for a meal, I recommend leaving the sausages uncut. First, cook the peppers (and onions) on 400 degrees Fahrenheit for 10- 15 minutes, stirring halfway, until onions and peppers have softened a little.
Next, open the air fryer basket and lay sausage links on top of onions and peppers and cook for 20 minutes more, flipping the links halfway
I hope you loved this Air Fryer Sausage and Peppers — if you did, would you share your creation on Instagram, Facebook and Pinterest? And be sure to comment below!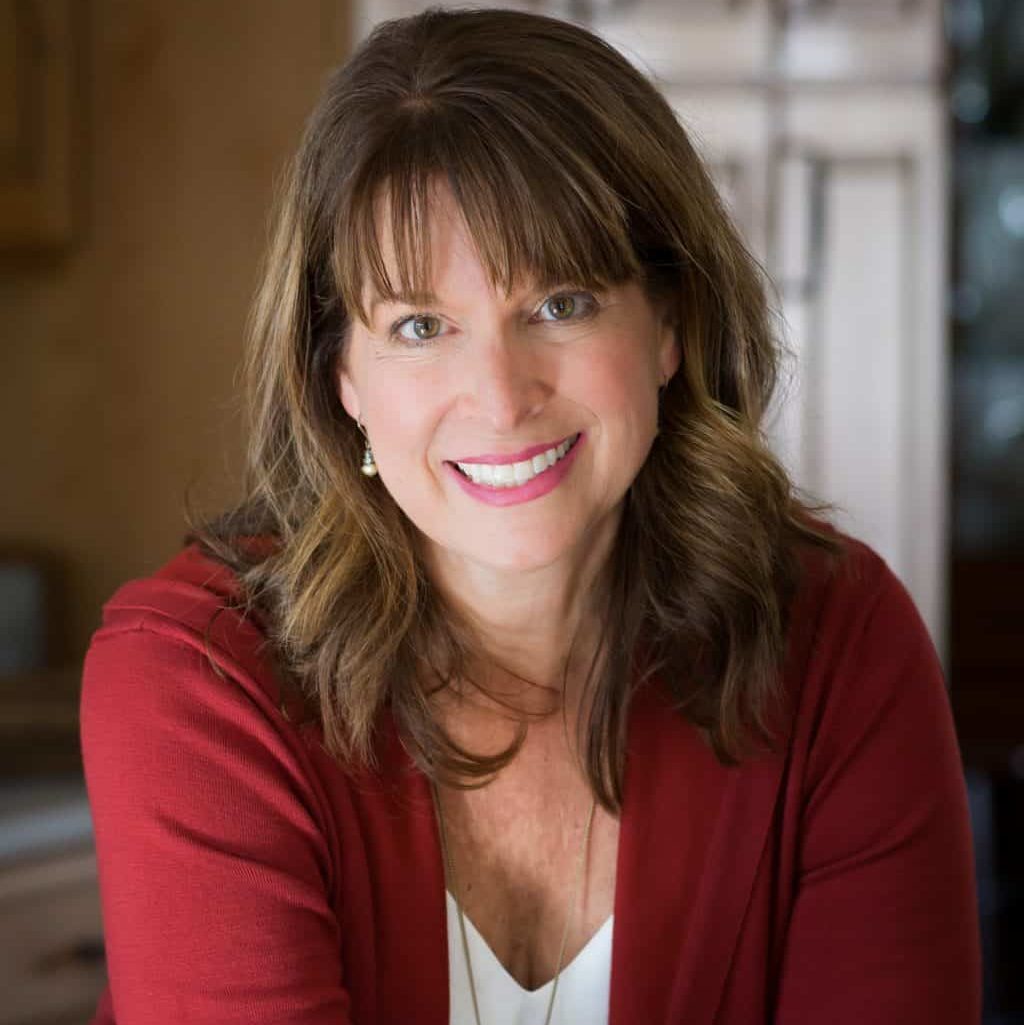 About Kathleen Pope
Recipe Innovator | Food Photographer | Food Writer
Hi, I'm Kathleen Pope. Here at The Fresh Cooky you will find easy, mostly from-scratch, trusted recipes for all occasions. From speedy dinners to tasty desserts, with easy step-by-step instructions. I am here to help teach you how to make mouthwatering recipes without spending hours in the kitchen. Read more about Kathleen here.