Easy Asian Marinated Grilled Pork Tenderloin
As an Amazon Associate, I earn from qualifying purchases. Please read my disclosure policy.
A delicious, simple, Asian Marinated Grilled Pork Tenderloin recipe. The pork has great flavor and comes out tender every time! Named after my mother-in-law Betty, who inspired this recipe this marinade is easy and imparts wonderful soy, ginger and garlic flavor.
We love sticky, Asian inspired dishes! You might enjoy this simple homemade Teriyaki sauce, or Bourbon Chicken or Beef & Broccoli for another quick weeknight dinner idea.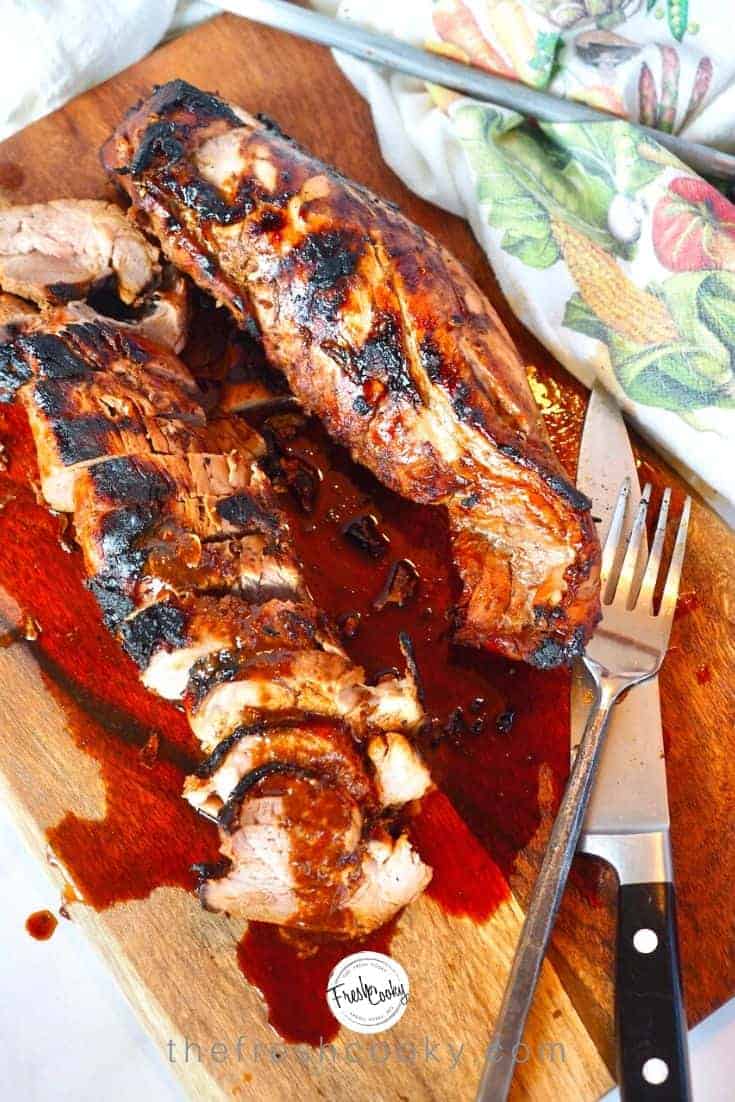 I had this first when visiting my in-laws back in Maine a few years back, my mother-in-law cuts her pork into beefy (or would you call it pork-y) cubes.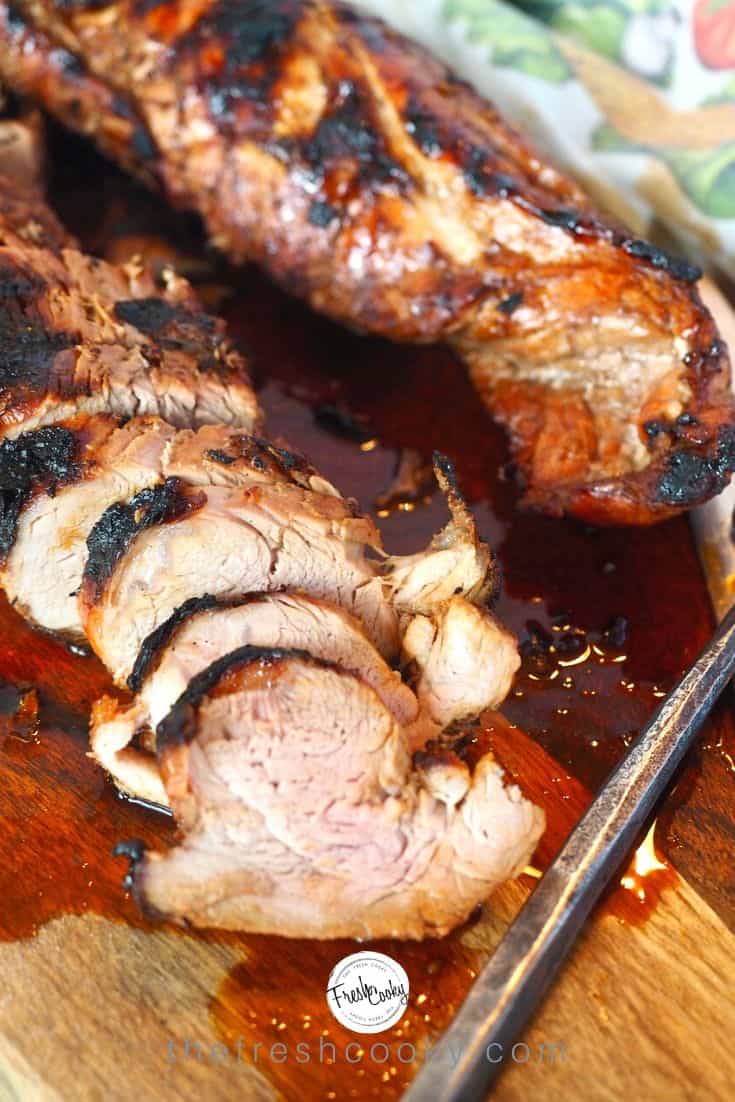 What Ingredients are in Asian Marinated Pork?
Soy sauce | Any type may be used; GF, Tamari, even Bragg's Liquid Amino's a soy sauce alternative, my personal favorite!
Vinegar, |I used balsamic, but also delicious with rice wine vinegar, red or white wine vinegar, apple cider (a yummy fall taste)!
Oil | I use avocado or olive oil, plus we'll use a smidge of toasted sesame oil
Brown Sugar | light or dark, you choose!
Garlic and Ginger | Betty's original recipe calls for garlic powder and ground ginger, since I had both fresh on hand I used those instead, but I give you measurements for powdered.
Whisk well, pouring into baggie with a pork tenderloin. Don't forget to mark your baggie if freezing. Place in freezer, flat until frozen. If eating the same day, marinate pork in a glass dish, covered; keep on counter to marinade for a couple of hours or in refrigerator overnight, turn occasionally.
Can you Freeze Asian Marinated Pork?
I mentioned this freezes really well right? To make, remove from freezer, thaw in refrigerator overnight. When I make it typically make one for eating that night and one or two for freezing for the future.
Grilling Asian Marinated Pork Tenderloins
Heat BBQ to medium-high heat and brush some oil on the grill. Place your tenderloin, close the cover and grill about 10 minutes per side, for a total of about 20-25 minutes. Try not to overcook your tenderloins! Brush with extra marinade after each turn, or heat leftover marinade in a pan and serve with pork.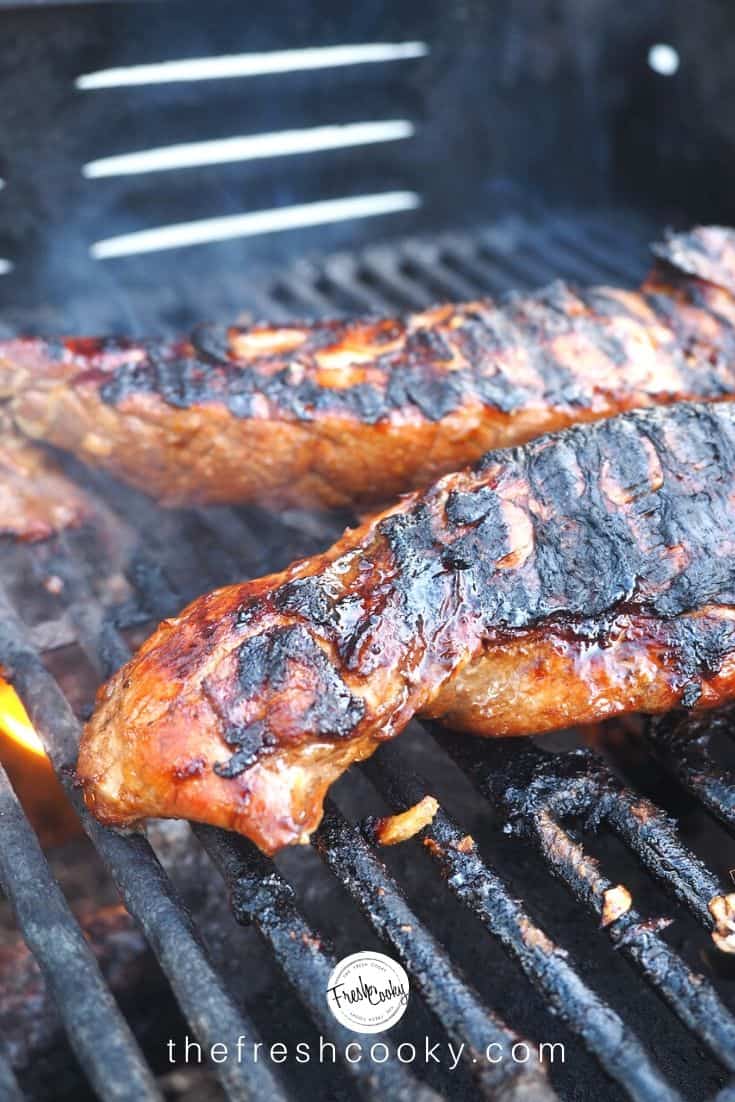 Remove from heat and tent loosely with aluminum foil allowing the meat to rest for 5 minutes; allowing the juices to return back to the meat and finish cooking. Slice and serve!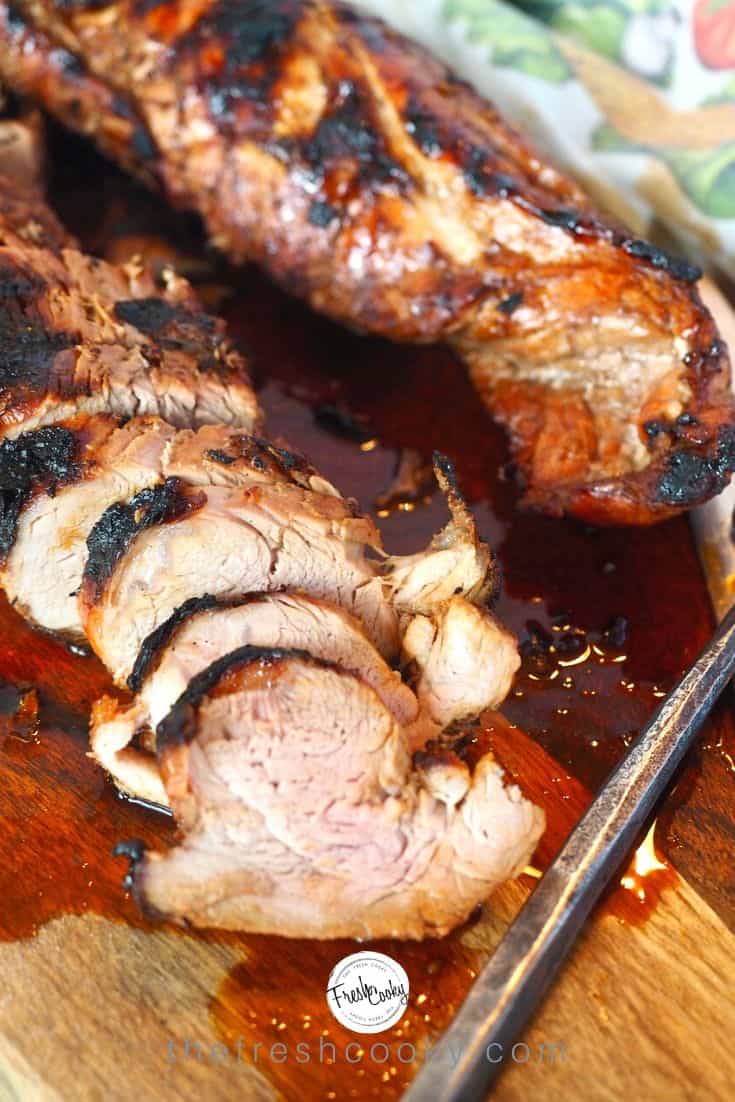 Serve with broccoli or roasted brussels sprouts and steamed rice for a delicious and easy weeknight or weekend meal or if making a bigger meal, add my Asian Ramen Noodle Salad along with it!
Enjoy this marinade? Give these other recipes a try!
Don't forget to PIN this recipe to your favorite Asian Recipe board!
Like this recipe?
Don't forget to give it a ⭐️⭐️⭐️⭐️⭐️ star rating and comment below the recipe!