As an Amazon Associate, I earn commissions from qualifying purchases (
disclosure policy
).

Well, here we are — another Fresh Friday (yay!) and another month almost in the books! Wow, I cannot believe it will be November on Monday!
I wanted to pop in your inbox to give you some ideas for what to cook (and bake) this weekend!
With it being Halloween and all, I always feel in the mood for a big old pot of chili and cornbread! Why does chili seem like "Halloween food"?
Below I show you some amazing chili recipes — one BRAND NEW! You will LOVE IT!
I am heading to California for a girls weekend today — I am just a wee bit excited!!! We have been friends for more than 40 years (eeks). Friends before Jordache jeans and IZOD shirts were popular, yes, I am talking about the late 70's! We met as teens and our friendship has never stopped!
Be sure to follow along on my Instagram stories this weekend!
This picture is from last year, we took several but for some reason they came out grainy, this was the best — I will have to remedy that this year! Read more about our longtime friendship in my post for Blueberry Crumb Cake.
Friendships are precious to me, but they take work, although it does not feel like work to me — I highly recommend investing in friends! Best ROI on the planet!
What to Cook for Dinner this weekend!
True confessions, I am not a fan of Halloween, oh sure when our boys were little I loved dressing them up and going trick-or-treating with them, but now that they are older, let's just say, it's not my favorite day of the year.
But I always love a bit ol' pot of chili in the crockpot or the stove on Halloween night and this year it's supposed to be a chilly one!
What to Bake this Weekend?
Another brand new recipe you are going to adore, these Soft Pumpkin Butterscotch Cookies are dee-licious! Puffy, cakey, but chewy Pumpkin cookies with butterscotch chips. Like muffin-tops,I hope you give them a whirl!
Easy Chewy Blondies Recipe are perfect this weekend or safe for after Halloween, and chop up some leftover Halloween candy to put in them!
These Oatmeal Sandwich Cookies have been saved literally thousands of times on Pinterest; 48,000 and counting! Are you still on Pinterest? I am!
Be sure to pop over to my new HOME page, I have sections dedicated to Fall Favorites, Fall Sweets and Fall Drinks!
Sur la Table is having a huge sale this weekend! I love this store and am now an affiliate, so if you purchase anything from these links, I will receive a small commission — that doesn't cost you a dime! These little things help me continue bringing you fabulous free recipes! Same price as you would pay online or in the store!
Vortex Air Fryer ==> up to 55% off! Air Fryer and Rotisserie, this baby can just about do it all!
Up to 55% off all Cookware! I'm kinda eyeing that All-Clad Roasting pan, if you are reading this honey!? 🙂
And finally, the Le Creuset Cast Iron 3 qt Oval Baker — seriously, check out their sale this weekend!
Don't Forget About your Holiday Shopping!
It's practically NOVEMBER! Shipping times continue to be impacted as well as supply chains and I personally am a "shop early, shop often" for the best deals kind of girl!
Gift Guides
From the Kitchen Gifts | I love a personally made delicious gift from the kitchen, so it stands to reason that others do too! Here are my favorites:
Print these beautiful From the Kitchen of Gift Tags or these Holiday inspired food gift tags!

Top 5 TFC recipes on the blog and on Pinterest, these are tried and true with many reviews!
PSSSTTT — Did you know that clicking the links to the recipes on the blog is what ultimately provides the means for me to bring you fresh, new recipes each week! FREE TO YOU!
Browse through my recipe index, you will see morning sweet treats, 30 Minute Meals and Dinners of all sorts, sensational sides and of course drinks and desserts!
Visit The Fresh Cooky's Amazon Shop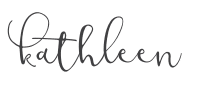 P.S. Be sure to browse through last weeks Fresh Fridays for more great recipes!