The Best Cheesy Garlic Bread Spread (aka Liz Bread)
As an Amazon Associate, I earn from qualifying purchases. Please read my disclosure policy.
I know that is a big claim, to be the Best Cheesy Garlic Bread Spread, but with a surprise ingredient and only 4 total ingredients this spread will become your new favorite too! Cheesy, gooey, golden and bubbly.
I have long had a love affair would really good, soft, gooey, hot bread, and because it's cheesy, all the better!
When you need a quick bread recipe to go with soup, stew, chili or pasta dish — this should be your go-to recipe!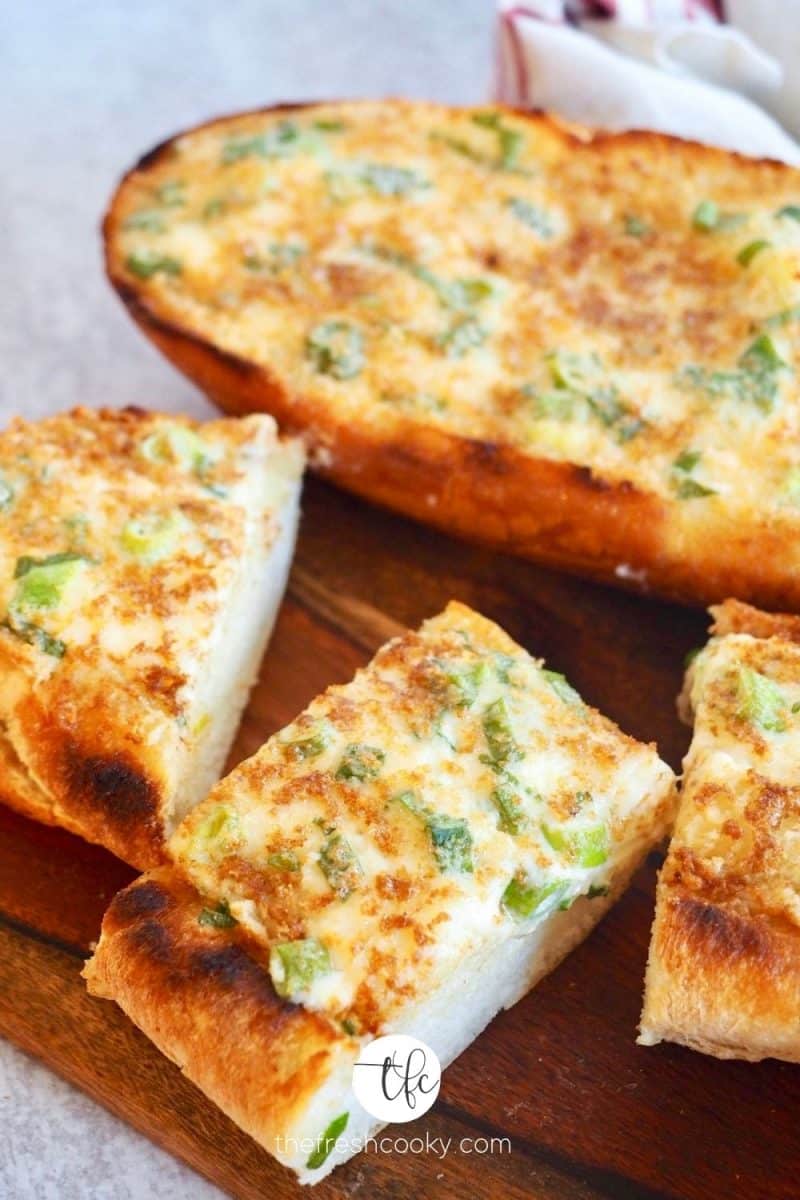 Or maybe you need a great, bread / side dish to bring to a potluck, you will be the talk of the party and you will be asked to bring it again and again, and maybe again!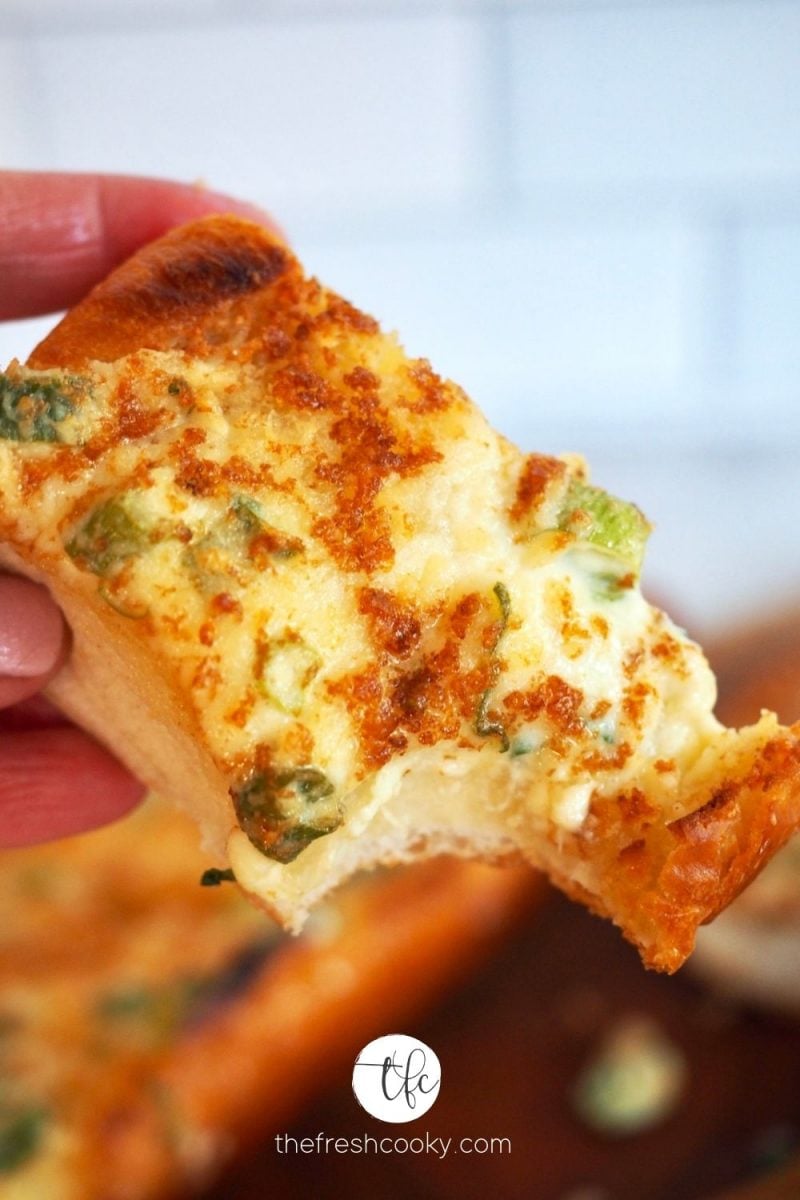 The first time I had this amazing Cheesy Garlic Bread recipe was during Thanksgiving week, the second year of our marriage. We shared a house with dear family friends just a few blocks from the beach in the quaint, Carmel By-The-Sea; it was chilly, sunny, gorgeous week at the beach.
These are not just any friends, these are the pastors and their families who married my hubby and I. They are family! You all have friends like that right?
On Wednesday before Thanksgiving, as their kids were arriving from college, Liz (the family matriarch) made her famous chili and while that was simmering away, she whipped up this spread and slathered it all over a couple of loaves of soft, fresh French bread.
The golden brown bubbliness that came out of the oven was nothing short of incredible.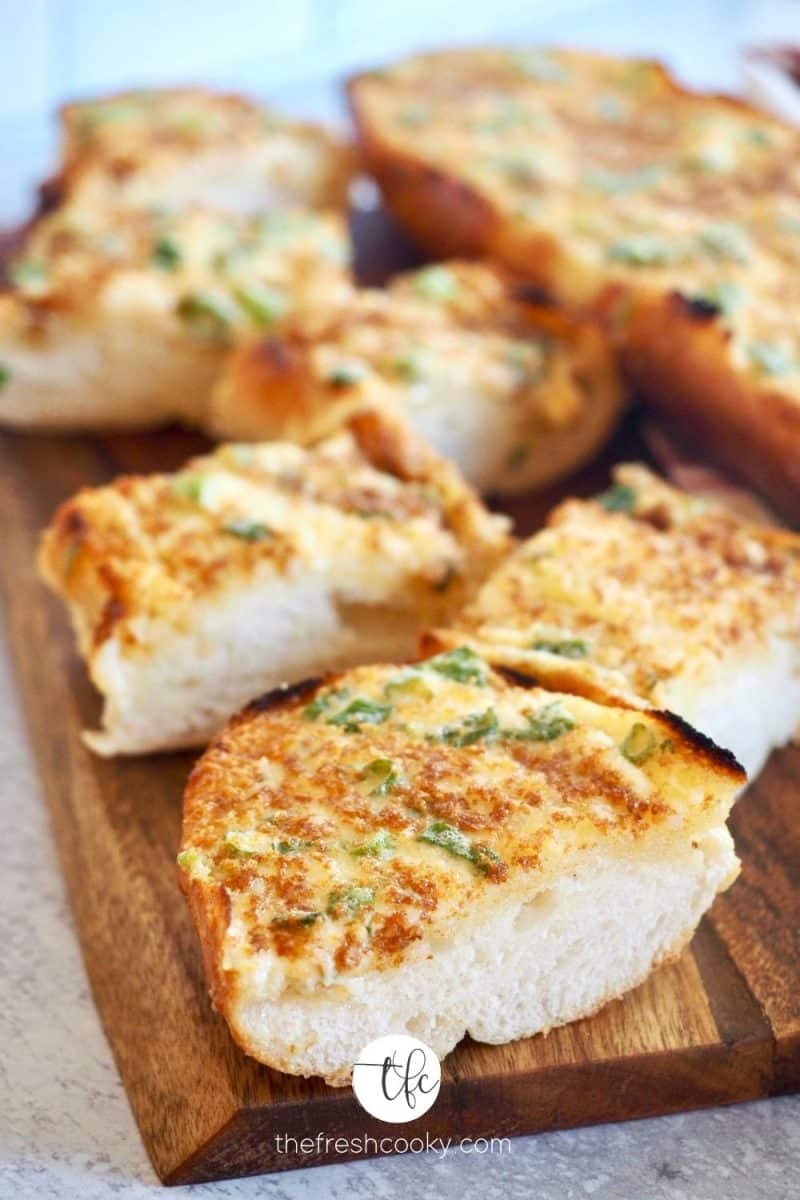 I was intrigued, that this simple and easy mixture creates this cheesy, gooey amazing, golden brown bread?!? I asked Liz where she got the recipe and she said, "I made it up!" This from a woman who claims she doesn't like to cook! Tooey on that!
It was an "eyeball it" kind of recipe; and about 5 years ago I finally pinned her down to measure before she threw it all together. And YOU, my friends are the benefactors of that tenacity!
Why is it called Liz Bread?
I am not the originator of the name, "Liz Bread," people far and wide know of and have tasted the famous "Liz Bread", even her kids call it Liz Bread! Our family calls it, "Nana Liz Bread" since our boys have always known her as "Nana Liz". Psst, we love you Nana Liz and Papa John!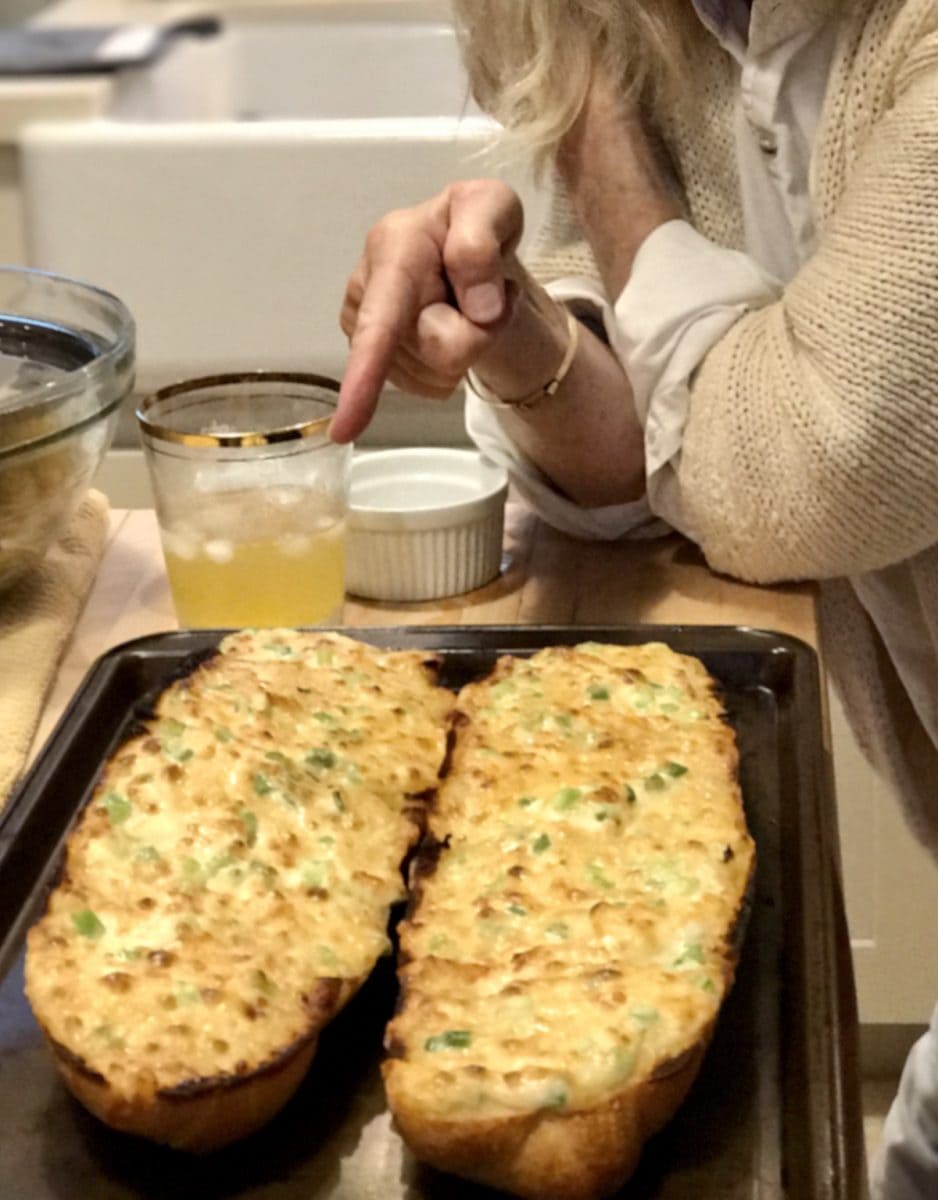 Whip up some of my Firecracker chili or big pot of Zuppa Toscana soup and stir together a few messy ingredients that are probably already in your fridge and make this amazing bread.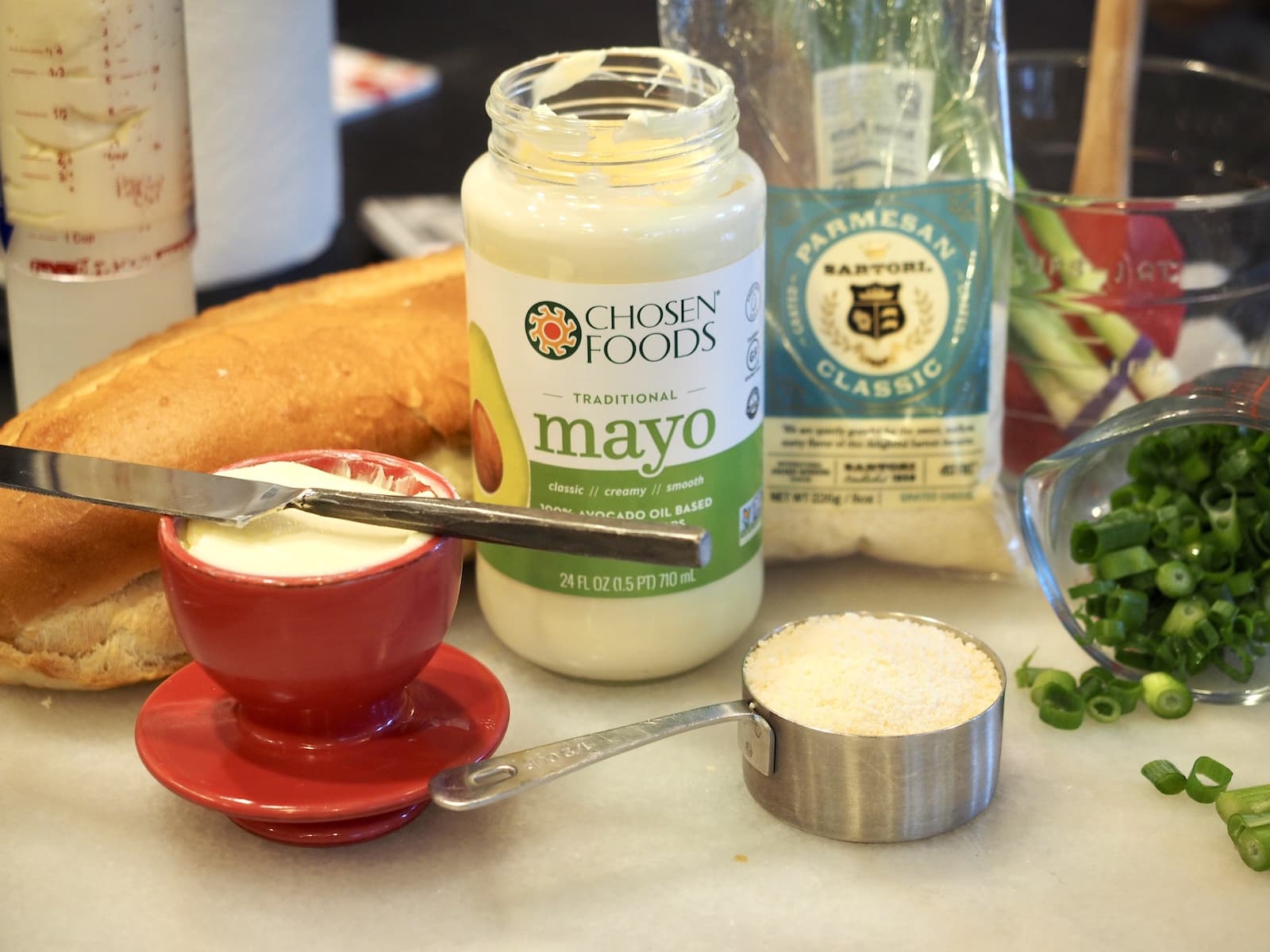 Ingredients for the Best Cheesy Garlic Bread Spread
¼-½ stick real butter, softened (for spreading on the bread)
½- 1 cup grated (fine) Parmesan cheese (I use a half of a cup)
2/3 cup green onions (scallions), chopped (greens to light green)
1 cup mayonnaise, good quality, I like Chosen Foods, Avocado Oil mayo
1 loaf fresh, French or Italian Bread, Sliced in half
2-4 cloves of garlic minced, or ¼ – ½ teaspoon garlic powder (optional)
Secret Ingredient?
You probably already guessed it, it is mayo. Mayonnaise gives this bread extra cheesy, creamy, gooey flavor; and you will not even taste it.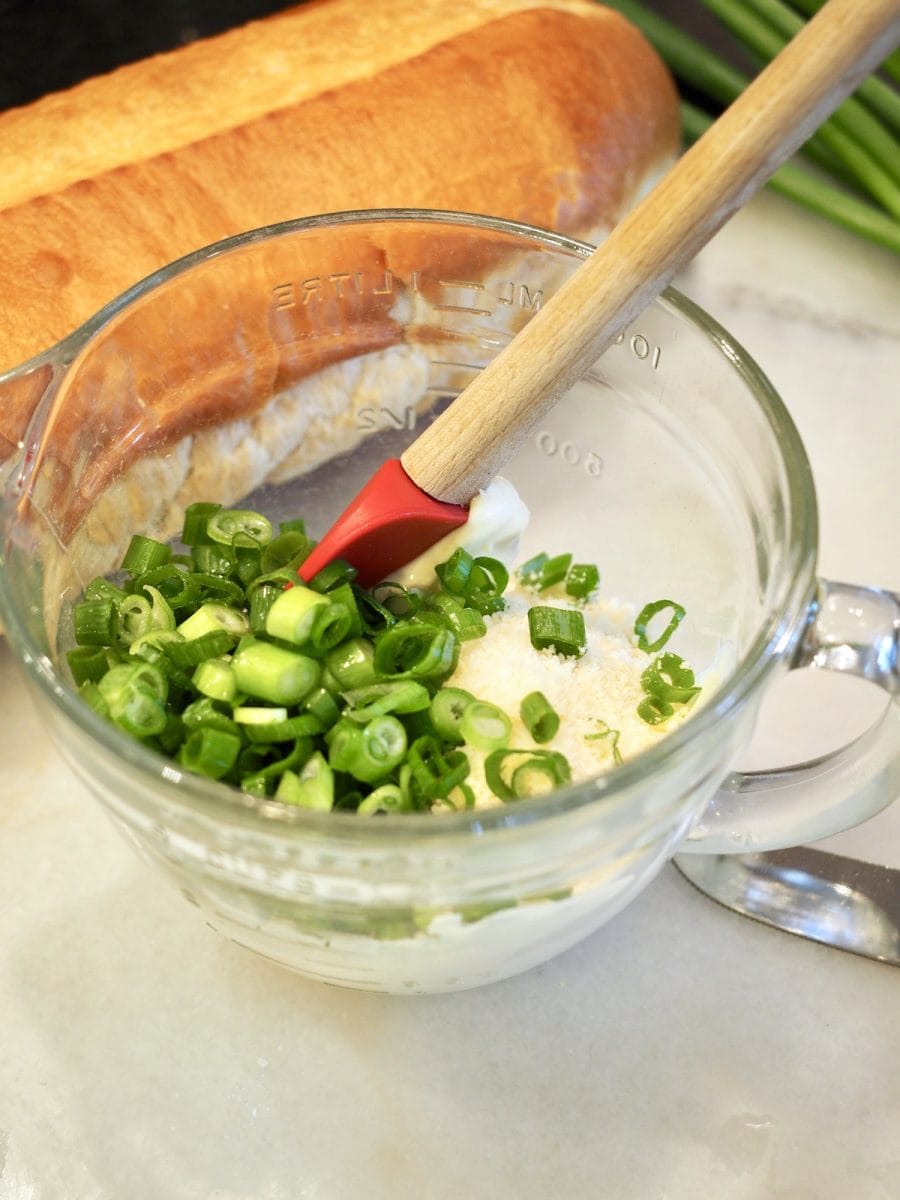 Can I Make the Cheesy Bread Spread Ahead of Time?
Absolutely, it probably even gives the cheese and mayo mixture a chance to hang out and mingle a bit.
Can you spread it ahead of time too, so it's ready to pop in the oven?
Yes, slather on your butter first, then the spread, place on a cookie sheet and cover lightly with plastic wrap and store in fridge until ready, probably not a day ahead put a couple of hours, would be fine!
What about Cheesy Garlic Bread?
Yes, it's delicious with and without garlic! Try it both ways! As long as we are on options, what about the green onions?
Do you need to use them? Nope, leave them out if you do not like them, I often make a couple slices without for my youngest.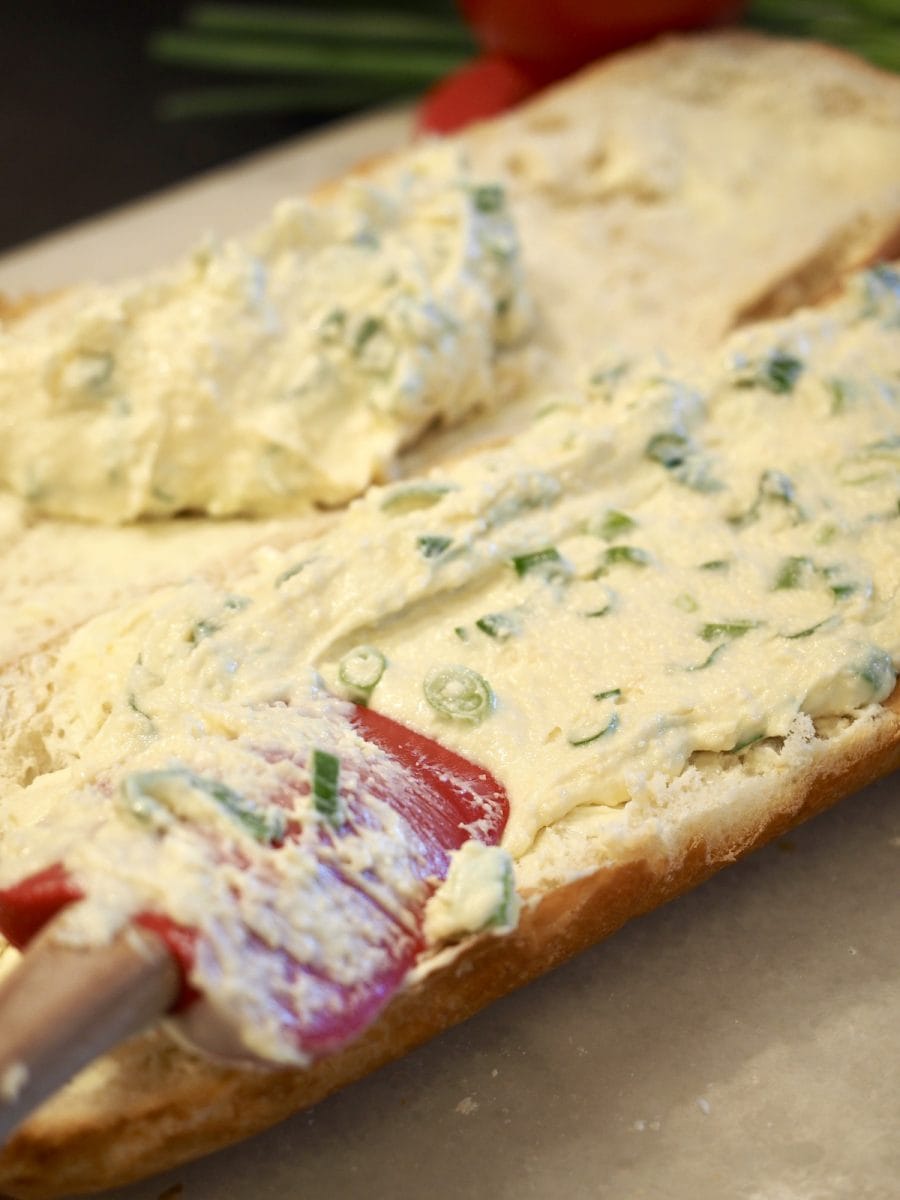 Does the type of Mayonnaise matter?
In my opinion yes, but honestly, I would say use the mayo you normally would use, because that is the "taste" you will enjoy.
You won't even taste the mayo in this spread, it melts into a beautiful golden brown, bubbly yum!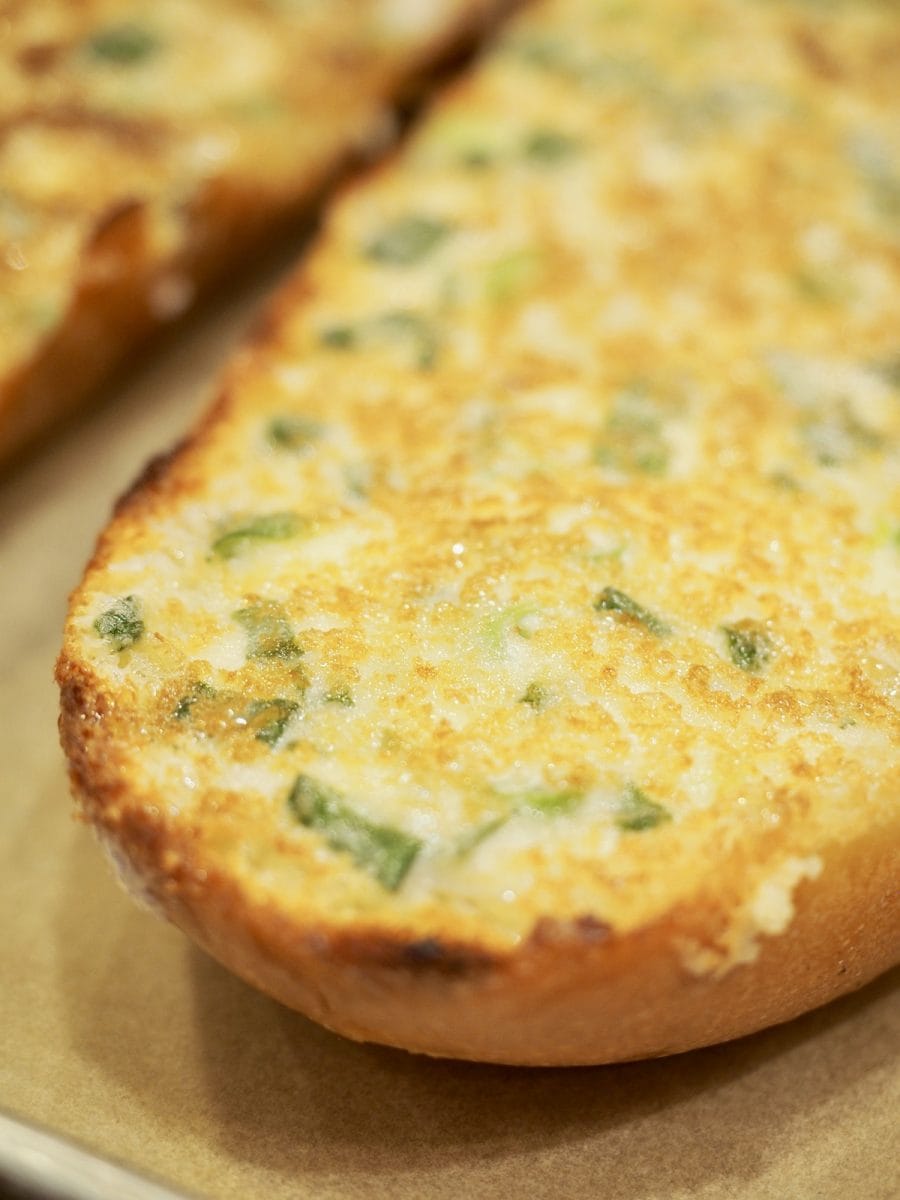 Baking this Incredible Bubbly Yum
When it comes time to bake this delicious bread, I caution you not to walk away from the broiler.
I like my bread warmed the whole way through, so personally I bake it first on the middle rack at 350° the bread on a lower rack on broil for 2-3 minutes, then move it up to 4-5 inches from the broiler and broil for 1-2 minutes until golden and bubbly.
I hope you enjoy this amazing bread, below the recipe are some great recipes to compliment Cheesy Bread.
More amazing side recipes!
Like this recipe?
Don't forget to give it a ⭐️⭐️⭐️⭐️⭐️ star rating and comment below the recipe!
Recipes to Compliment Cheesy Bread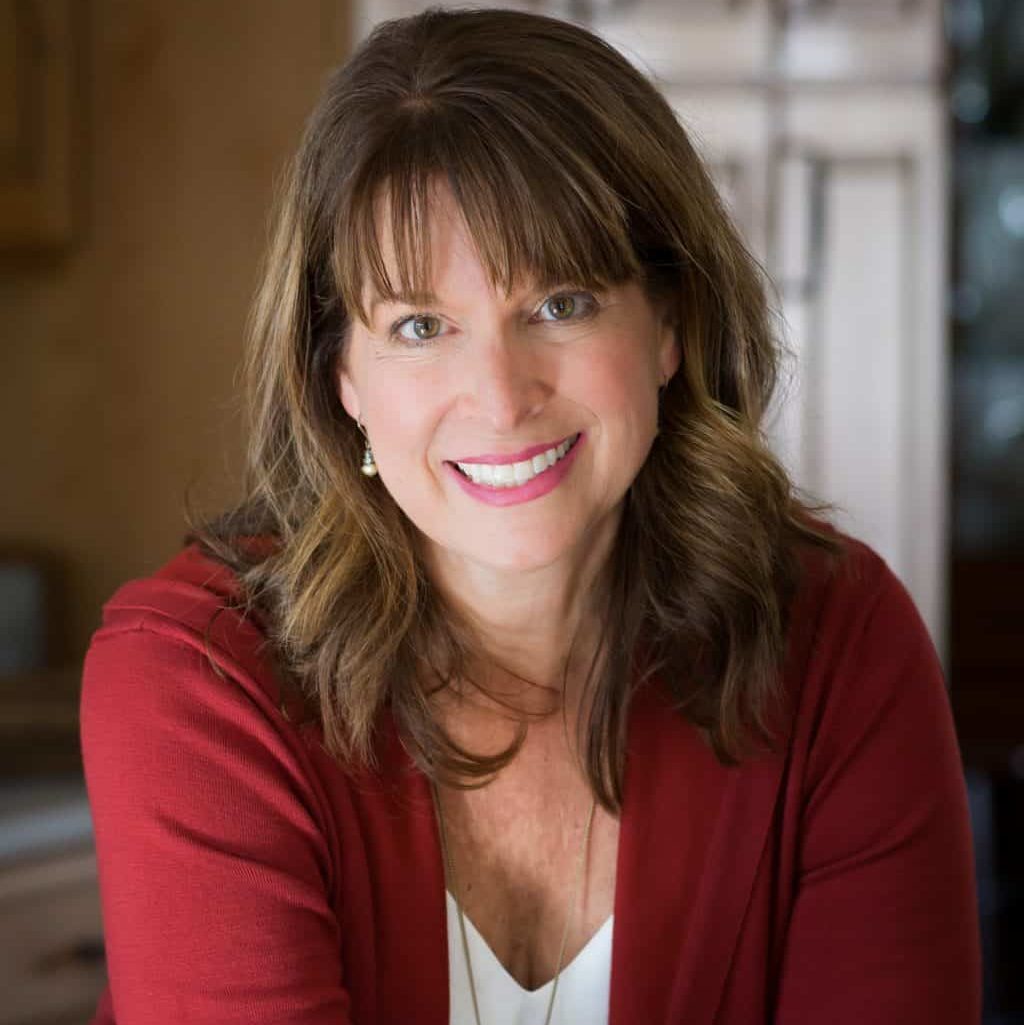 About Kathleen Pope
Recipe Innovator | Food Photographer | Food Writer
Hi, I'm Kathleen Pope. Here at The Fresh Cooky you will find easy, mostly from-scratch, trusted recipes for all occasions. From speedy dinners to tasty desserts, with easy step-by-step instructions. I am here to help teach you how to make mouthwatering recipes without spending hours in the kitchen. Read more about Kathleen here.