Eggnog Coffee Cake Recipe + Bundt cake option
As an Amazon Associate, I earn from qualifying purchases. Please read my disclosure policy.
You are going to love this mouthwatering and simple eggnog coffee cake recipe, because who doesn't like cake for breakfast!? Tender, fluffy coffee cake gently spiced with nutmeg and cinnamon and topped with a warm brown sugar streusel, drizzled with a simple eggnog glaze.
Is eggnog your jam? Got leftover eggnog? I adore eggnog; straight up, frothed in a latte and it's a fabulous ingredient to use in baking! But even if you are not a fan of eggnog and you are only here looking for leftover eggnog recipes – I have you covered.
If you love this leftover eggnog recipe, you will enjoy my Eggnog Scones and these Eggnog Gooey Butter Cookies and don't forget to make this Starbucks Eggnog Latte! If you bake at high altitude, plus how to make this into an eggnog bundt cake — I've got all of the tips and tricks!
Why You Will Love this recipe
Minutes to whip up! Plus you can prepare the batter the night before, making it the perfect Christmas morning coffee cake!
Leftover Eggnog Recipe | Use up that leftover eggnog and surprise your family with this delicious and moist cake.
If you are looking for more great coffee cake recipes, you will want to try my Easy Pumpkin Spice Coffee cake, this Cranberry Christmas cake is crazy good and this popular Cinnamon Swirl Bundt Cake (started with a cake mix) and my personal favorite Blueberry Crumb Cake. And while it's not a cake, these Cinnamon rolls are definitely worth making.
Simple Ingredients for Eggnog Bundt Cake
Ingredients, directions and nutritional information in the printable recipe card at the end of the post.
Butter | Use real cream butter, my mantra is "it's not real butter if it is soft out of the fridge."
Sugar | White or all natural cane sugar here, I always bake with cane sugar.
Eggs | Eggs add moisture and will bind your ingredients together.
Eggnog | I prefer full-fat eggnog, but lower fat versions will work fine, as well as plant-based eggnog such as Silk Soy Nog.
Greek Yogurt | You can also replace this with sour cream, I use full-fat when using either.
Leavening | We will use both baking powder and baking soda along with a little salt in this recipe, reducing the amounts for high altitude recipes.
Flour | Use a good unbleached, all-purpose flour, I like this organic flour.
Vanilla Extract | Use homemade vanilla extract, bourbon vanilla extract or rum extract.
Nutmeg | A little fresh nutmeg goes a long way to amplify the flavor in this eggnog cake recipe.
Streusel Topping Ingredients | You will make a quick brown sugar streusel topping with a little butter, flour, cinnamon and nutmeg.
Instructions
Decide which type of pan you will use. I tested this in a 9×13 inch pan and a 10 cup bundt pan and it worked fabulous! Be sure to spray your pan well with a flour based baking spray, or butter it well, then dust with a little flour.
Preheat the oven to 350 degrees (375 degrees for high altitude).
Step 1 | Make up the Brown Sugar Streusel Topping
In a small mixing bowl or baggie, using your hands or a fork, combine brown sugar, butter, cinnamon, and nutmeg (and nuts if using) until mixture is combined and sticks together when squeezed. Set aside.
Step 2 | Making Eggnog Coffee Cake
In a large batter bowl or stand mixer cream butter and sugar together until light and fluffy and well combined.
Add eggs, one at a time, beating on low for 1 minute after each addition. Scrape sides of bowl.
Whisk together eggnog, Greek yogurt, and vanilla extract in a small bowl.
Measure out the eggnog in a 2 cup measuring cup (remember you only need one cup though), you will have room to mix in the Greek yogurt and vanilla, saving a dish!
In a 4 cup or larger bowl, whisk together the flour, baking soda, baking powder, salt and nutmeg until combined.
Alternately add a ½ cup at a time of the flour mixture and the eggnog mixture, beating well after each addition. Scrape the sides of the bowl and then mix on medium speed for 1 minute.
Spread the mixture evenly into prepared pan, then top with streusel topping*.
Bundt Pan Prep | Two Ways
Streusel on Top | Fill the bundt pan with all of the batter, then sprinkle streusel topping on top, pressing gently into the batter.
Streusel Center | Spread a little more than ½ the batter into the prepared bundt pan, then sprinkle the streusel topping evenly over the batter, spreading the remaining batter on top.
Step 3 | Baking the Eggnog Cake Recipe
Bake on center rack of oven.
9×13 inch pan | bake for 30-35 minutes or until a toothpick comes out mostly clean (a few moist crumbs is fine).
Bundt Pan | bake for 40-50 minutes or until a toothpick inserted comes out clean.
Remove from oven, cool 10 minutes, then invert onto a cooling rack to cool further.
Step 4 | Making Eggnog Glaze
Allow the coffee cake to cool for 10-20 minutes, then make the easy eggnog glaze to go on top.
In a small bowl stir together eggnog and powdered sugar along with ⅛ teaspoon nutmeg; add eggnog a little at a time, until desired consistency. Drizzle on top of cake. I suggest doubling the glaze if drizzling over a bundt cake as you have more "real estate" to cover so to speak.
Overnight Coffee Cake Instructions
If making the night before, assemble the cake through the streusel topping and store covered in the refrigerator overnight. Bring to room temperature while preheating the oven. Bake as directed.
*Streusel topping may be put on the night before, or the morning of, I have not found that it makes much difference.
High Altitude Coffee Cake with eggnog
This recipe is pretty forgiving when it comes to high altitude, but I have a few adjustments for you.
Increase unbleached all-purpose flour by ¼ cup.
Reduce granulated sugar to ¾ cup
Reduce baking powder to 1 teaspoon
Batter should be thick, but if too dry then add a little extra whole milk, eggnog, do not overmix. I used an extra tablespoon.
Increase baking temperature to 375F degrees and start checking for doneness at 35 minutes (9×13 and 45 for Bundt), covering if needed if browning too quickly.
Variations & Substitutions
No eggnog? No worries, you can substitute 1:1 with milk, buttermilk or cream in baking recipes, but add a little extra nutmeg and vanilla. substitute eggnog in cake mix
For a dairy free, lactose free version, substitute eggnog with a plant based eggnog and replace butter with your favorite plant based butter, or coconut oil.
Love nuts? I love nuts on my eggnog coffee cake, but my son has a tree-nut allergy, so I leave them off; stir in ½ cup of chopped pecans, walnuts or almonds to the streusel topping for this Christmas coffee cake.
Gluten-Free Eggnog Coffee Cake | I have had great luck swapping out the regular flour with my favorite Gluten-Free All Purpose Flour, let me know if you try it!
Make it a Cranberry Eggnog Coffee Cake | Add up to 4 cups fresh or frozen cranberries folding into the batter at the very end, before the streusel.
Fresh Tips
Do not over bake this cake, it's light, with a heavy, tender crumb, a bit like this Cranberry Christmas Cake that is so good, almost pound cake like!
The batter is thick, not really pourable, but should be spreadable!
Split the batter and you have a BOGO, well a MTEO (make two, eat one) but that doesn't quite roll off the tongue. Split batter into two 8×8 square pans or even two 8" round cake pans, like this Copycat Starbucks Coffee Cake.
Frequently Asked Questions
What can I substitute for eggnog?
Oops, maybe your son drained the eggnog at midnight (true story). Substitute 1:1 for milk, buttermilk and/or cream in baking recipes, adding ¼ teaspoon extra nutmeg and vanilla.
Why is coffee cake called coffee cake ?
I was once in a heated debate over this very question. Why is it called coffee cake when it doesn't contain any coffee? Apparently there is a big difference between what Americans call coffee cake and what the British call coffee cake.

In America, we call any cake for breakfast a coffee cake, even if it does have coffee in it. American coffee cakes typically have a streusel or crumb topping and are delicious served with coffee during breakfast hours.

In Great Britain however; coffee cake only denotes a cake with coffee in the cake! So if that is what you are looking for, here are my favorite "coffee in the cake cakes". Popular Tiramisu, Mini French Silk Pies, Guinness Chocolate Cake, Espresso Brownie Bites and Milk Stout Fudge Brownies.
Can I use Eggnog as Coffee Cream?
Yes! Eggnog makes a delicious coffee creamer, or if preferred warm a little in a pan and then froth with a frother and pour into a strong cup of coffee, top with whipped cream and fresh grated nutmeg.
Can you substitute eggnog in cake mix?
Yes, if you are baking a cake, you can use eggnog as the substitute for any liquid called for in a cake mix. Makes it richer, festive and oh so flavorful!
Storage
Store the leftover coffee cake (completely cooled) covered on the counter for up to 4 days, refrigerate up to 7 days and if desired, freeze (best to hold off on the glaze until you thaw) up to 3 months in airtight wrapping. Thaw overnight in the refrigerator for best results.
Why Use Fresh Grated Nutmeg?
I'm glad you asked. This is one spice that I adore using fresh grated nutmeg, the flavor, taste explodes on your taste buds using fresh grated nutmeg. A nutmeg grater is super handy as it will collect the nutmeg for you, but I just use this microplane grater, since I use this for other nuts and spices too.
It's inexpensive and so easy and pretty to use as a garnish on coffee cakes, scones, coffee drinks and I love it on white sauce pastas like Alfredo's or it's especially delicious on this Panera Copycat Autumn Squash Soup.
More breakfast cakes and sweets you will love
What to serve with Eggnog Coffee Cake
I hope you loved this recipe eggnog coffee cake — if you did, would you share your creation on Instagram, Facebook and Pinterest? And be sure to comment below!
Like this recipe?
Don't forget to give it a ⭐️⭐️⭐️⭐️⭐️ star rating and comment below the recipe!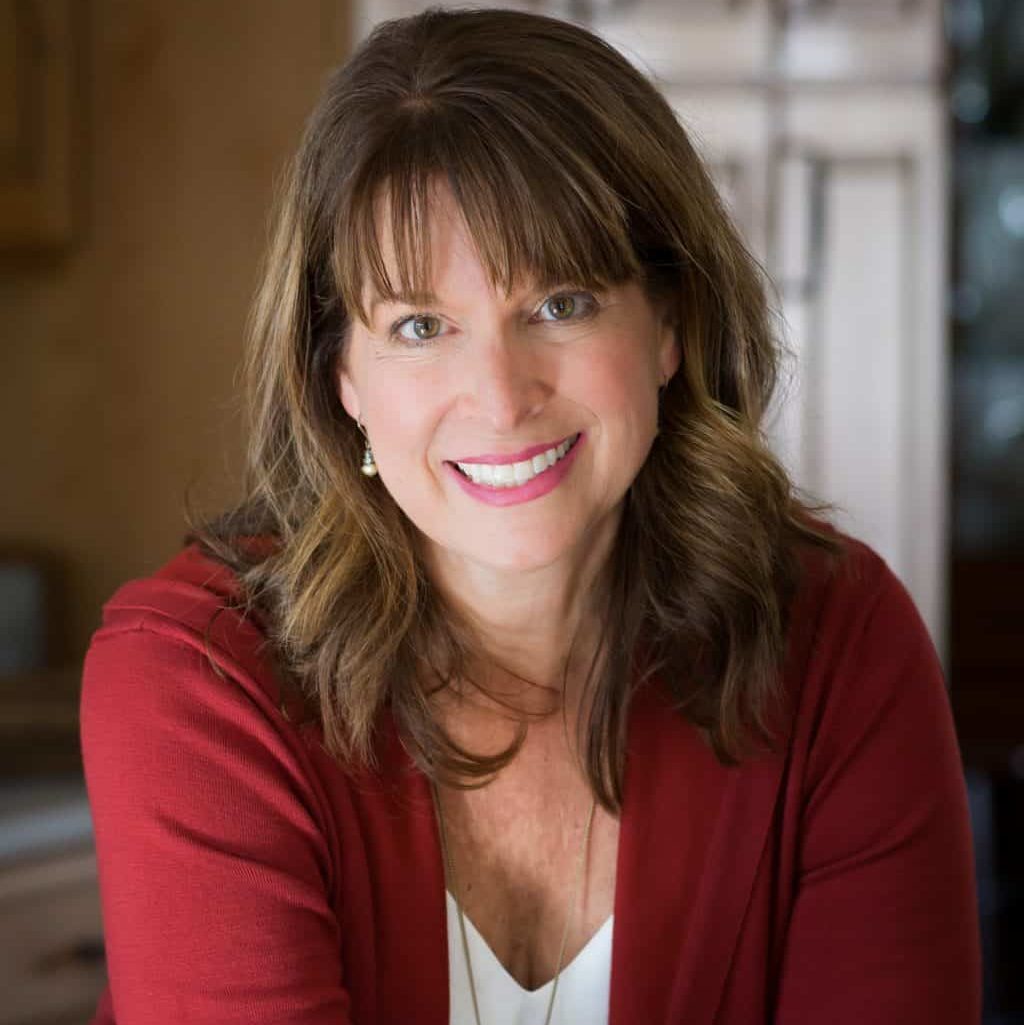 About Kathleen Pope
Recipe Innovator | Food Photographer | Food Writer
Hi, I'm Kathleen Pope. Here at The Fresh Cooky you will find easy, mostly from-scratch, trusted recipes for all occasions. From speedy dinners to tasty desserts, with easy step-by-step instructions. I am here to help teach you how to make mouthwatering recipes without spending hours in the kitchen. Read more about Kathleen here.