Easy Breakfast Egg Sandwich Recipe (Breakfast Sliders)
As an Amazon Associate, I earn from qualifying purchases. Please read my disclosure policy.
This easy Breakfast Egg Sandwich recipe is like no other—effortlessly feed a crowd with these amazing Hawaiian roll breakfast sliders! Soft scrambled eggs, sausage and cheese with an amazing sauce! The BEST Breakfast Sliders Recipe!
Instead of a traditional egg sandwich with an English muffin, we use Hawaiian rolls and speed up the process, making these baked breakfast sliders with sausage.
If you like these breakfast sliders, then try these reader favorites Hammy Sammies, Roast Beef Sliders and Philly Cheesesteak sliders or these leftover Turkey and Cheese Sliders. YUM! And wouldn't these be great on this Pancake Breakfast Charcuterie Board?! Yes, yes, they would!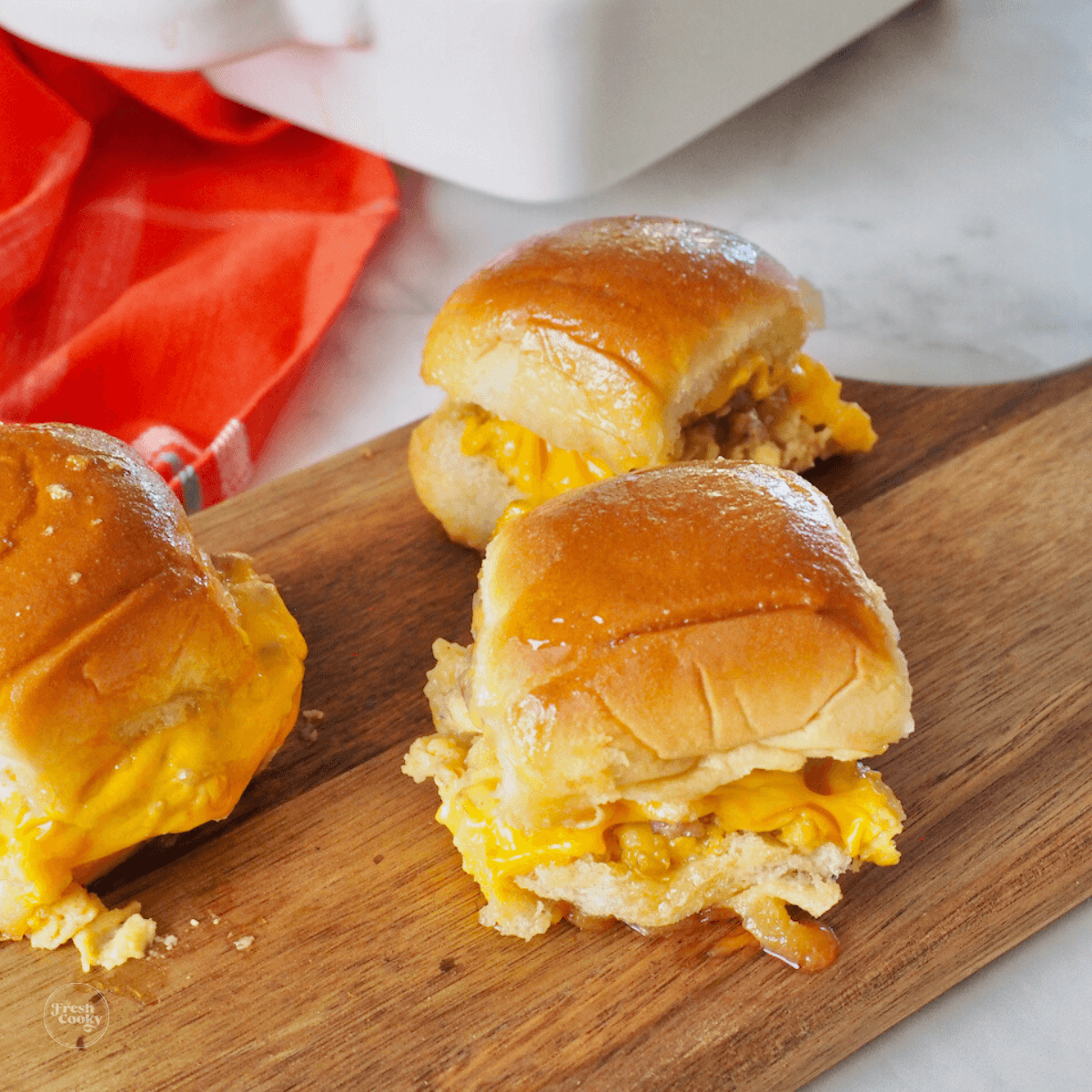 Last year, a dear friend brought these to a girls get-together we were hosting. I was smitten then and there, I love a great breakfast egg sandwich recipe, but these — 100% easier and ah-mazing! Since then I have remade them time and time again for potlucks and every time people RAVE about them. Yes, it's one of those recipes!
Why You Will Love this Recipe
Simple Ingredients | One of the best things about simple recipes is that the ingredients are basic and classic. You may have most of them in your fridge and pantry already!
Serve a Crowd | Breakfast sliders are loved by kids and adults alike. It would take a lot of effort to make everyone happy with the best fried egg sandwich. You won't hear "I want a runny yolk, I want mine over medium, sunny side up!"
Make It Yours | Add your favorite breakfast sandwich toppings to make this recipe your own. For instance, are you more of a crispy bacon fan than sausage? Swap the sausage patties for crispy fried bacon, saute some red peppers and onions…you get the idea.
Simple Ingredients for Breakfast Sliders
Ingredients, directions and nutritional information in the printable recipe card at the end of the post.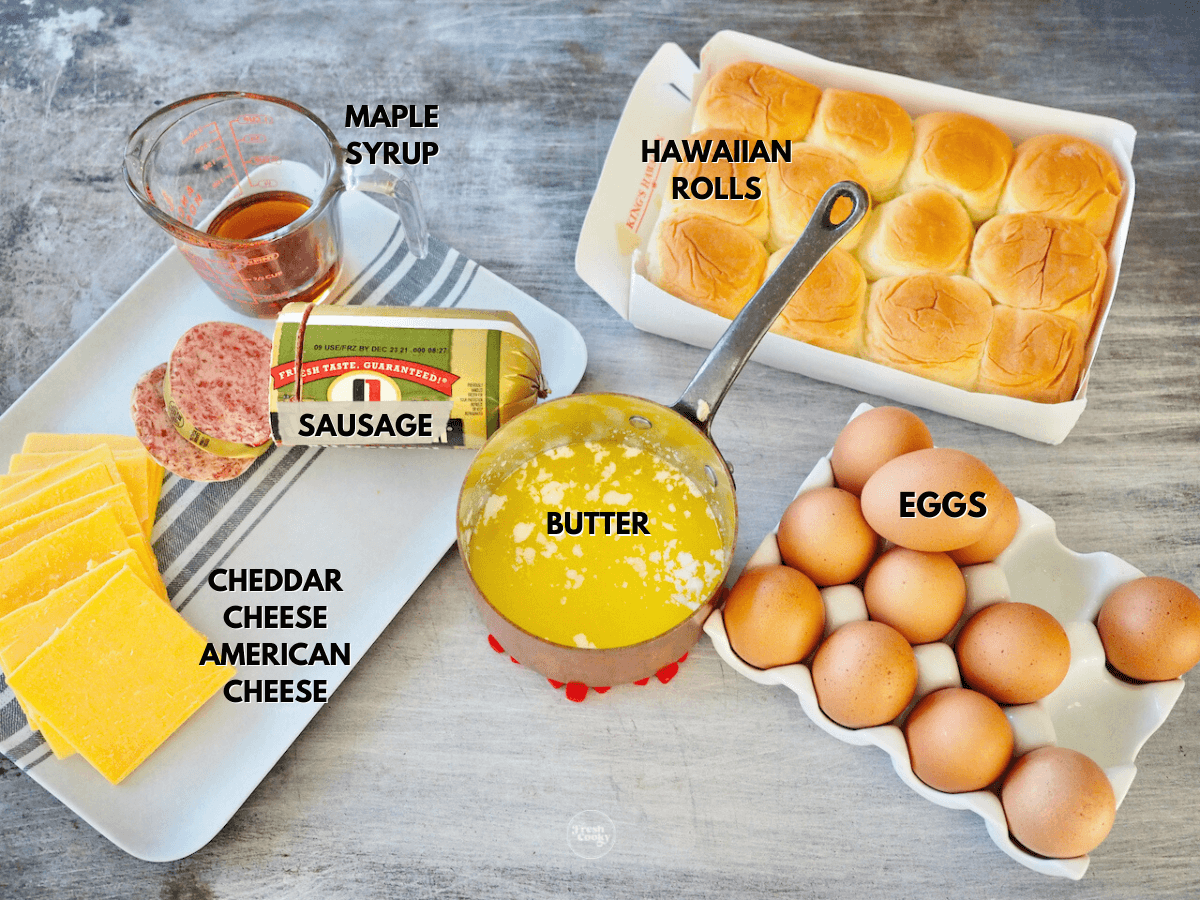 Hawaiian Dinner Rolls | Buttery and sweet, King's Hawaiian dinner rolls are the perfect size for these little egg sandwich sliders. I usually buy the classic Hawaiian sweet rolls, but you can use their other dinner rolls too! Any good brioche style soft roll will work.
Pork Sausage | I like to use all-natural pork sausage to form the patties for the best flavor and a healthier alternative to highly processed frozen patties.
Eggs | I always use large eggs (<<-my fave) for baking and cooking; whisk eggs for softly scrambled eggs—a necessity to classic breakfast sandwich recipes.
Butter | Melted butter is used as the topping as well as to scramble the eggs.
Salt and Pepper | You'll season the eggs with kosher salt and freshly ground pepper before scrambling them in the skillet.
Cheese slices | I like to use both American cheese and cheddar cheese slices for this cheesy recipe— one to melt onto each side of the buns. I purchase organic American cheese, which is made with real milk.
Maple syrup | Use your favorite maple syrup, pure maple syrup is best in this recipe for Hawaiian roll sliders.
Healthy Twists
Use Egg Whites | If you are searching for a recipe that is a bit healthier, well this might not be it, but try making it with a little less cheese, use turkey sausage or bacon and use half egg whites and half whole eggs.
Reduce Butter & Maple Syrup | Reduce the butter and maple syrup by half, brushing the sliders well, you won't get the classic crispy, buttery bottoms, but they will still taste amazing.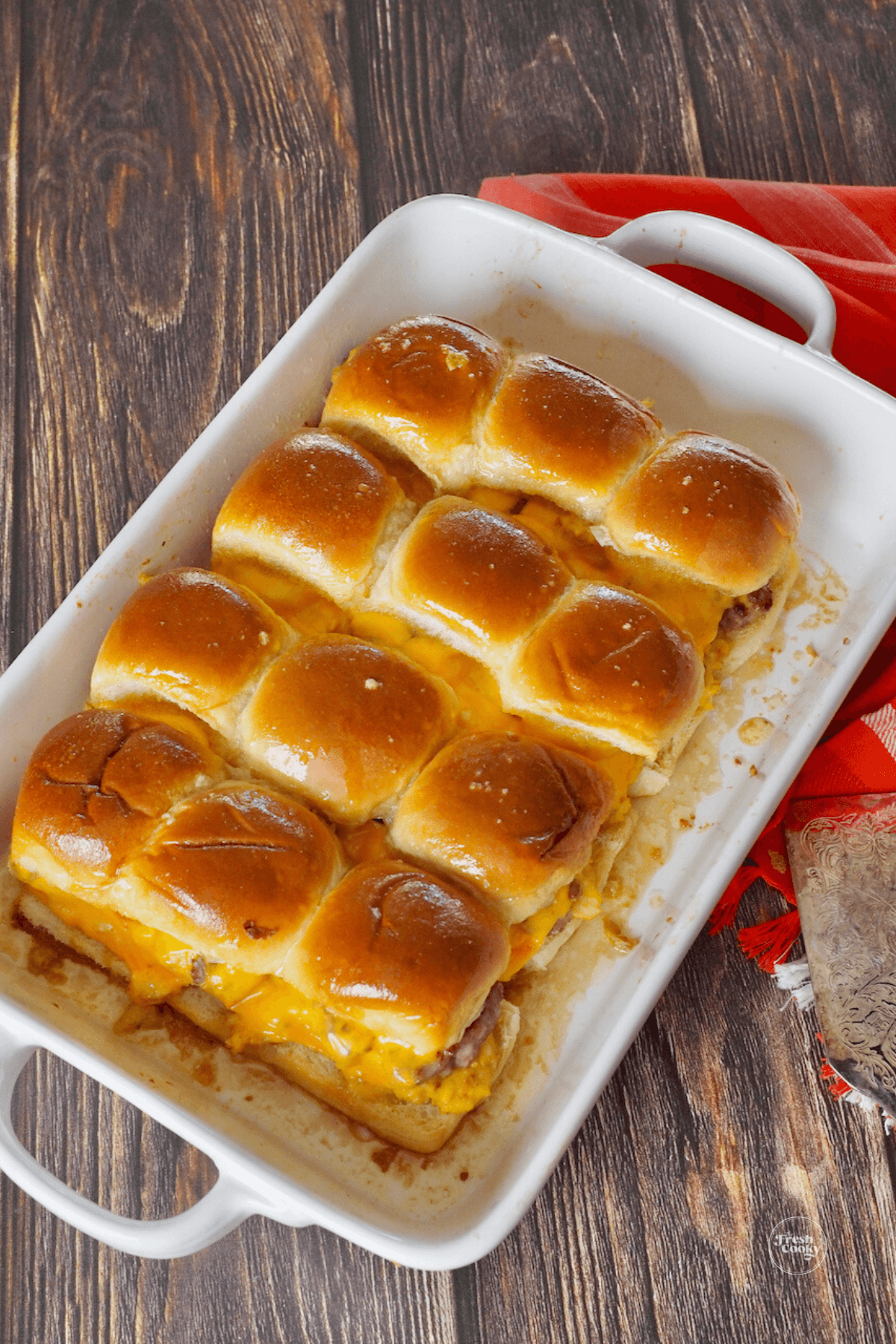 Recommended Equipment
For this recipe, you'll only need a baking dish large enough to hold the sweet and buttery Hawaiian rolls, a medium mixing bowl, and one large skillet.
Baking Dish | You can use a 9×13 inch baking dish or a 10×7 works great too, these Staub casserole dishes are my favorite and clean up likkity split! Or you can split between two smaller square pans if you need too.
Large Skillet | Non-stick works best for eggs, this is my go-to everyday pan!
How to Make Breakfast Egg Sliders
Lightly spray the pan with cooking oil and preheat the oven to 350 degrees F.
Step 1 | Cook the Sausages
Next, heat the large skillet over medium heat. Form the sausage into patties slightly larger than a dinner roll. Then, cook the all-natural sausage in the skillet until cooked through but not overly browned. They will continue cooking in the oven. Remove the patties to a paper towel-lined plate to absorb some unwanted grease.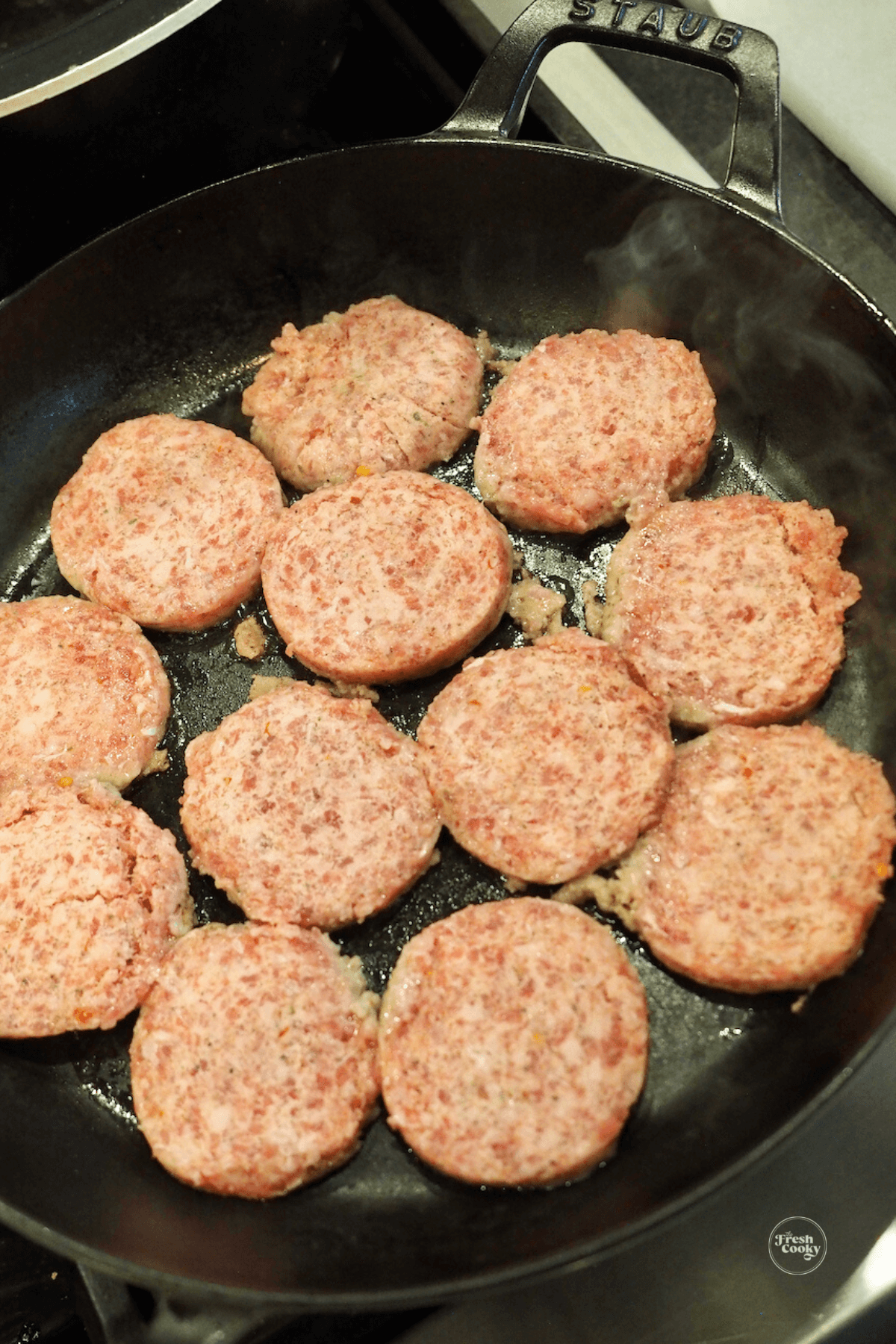 Step 2 | How to make a scrambled egg sandwich
What's the secret to these tasty scrambled eggs? Cook them in the same skillet you used for the savory sausage patties—YUM! If necessary, add a pat or two of butter.
Whisk the eggs with some kosher salt and freshly ground black pepper in a medium bowl until creamy and smooth. Then, over medium-low heat, pour in the egg mixture. Using a rubber spatula, slowly scrape the bottom of the pan, scrambling the eggs soft, and remove from heat.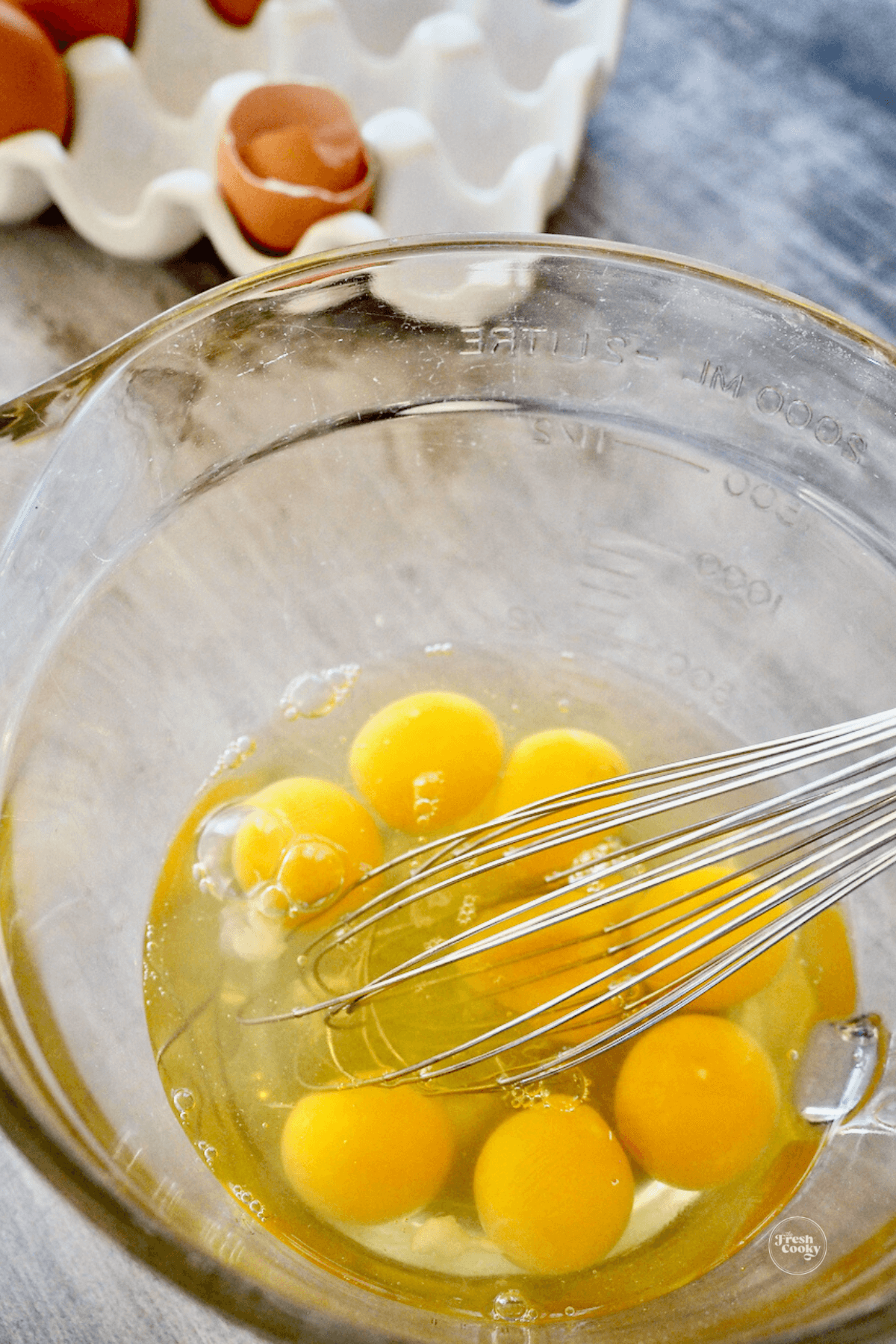 Step 3 | Prepare the Rolls
Now for the rolls! Slice the Hawaiian rolls in half lengthwise so you have all the tops and all the bottoms split into just two large pieces.
Place the bottom half in the sprayed baking dish and set the tops aside.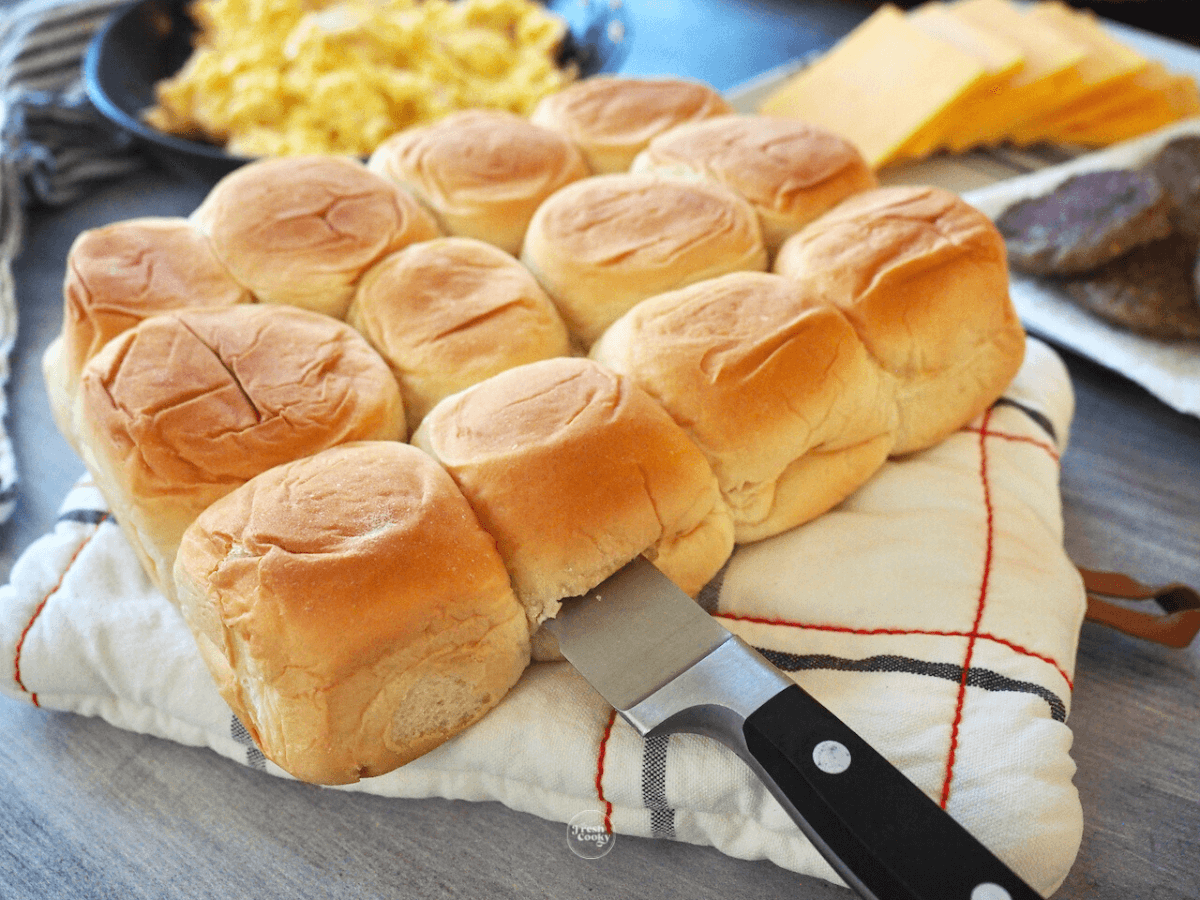 Step 4 | Assemble the Hawaiian roll breakfast sliders
On to assembly! Start with American cheese slices on top of the buttery rolls and scoop the scrambled eggs on top. Spread them evenly over all the roll bottoms.
Add the sausage patties evenly over the eggs. Then, top with cheddar cheese slices. Now you can close up the sandwiches with the tops of the buns you set aside earlier.
Step 5 | Buttery Maple Topping
Try this addition to the recipe to slide these delicious breakfast sliders to the next level.
Stir some melted butter with sweet maple syrup. Brush the butter mixture over the tops and sides of the Hawaiian rolls, allowing the sticky sauce to drip down the sides and between the rolls. It may seem like a lot, but trust me, use all of it!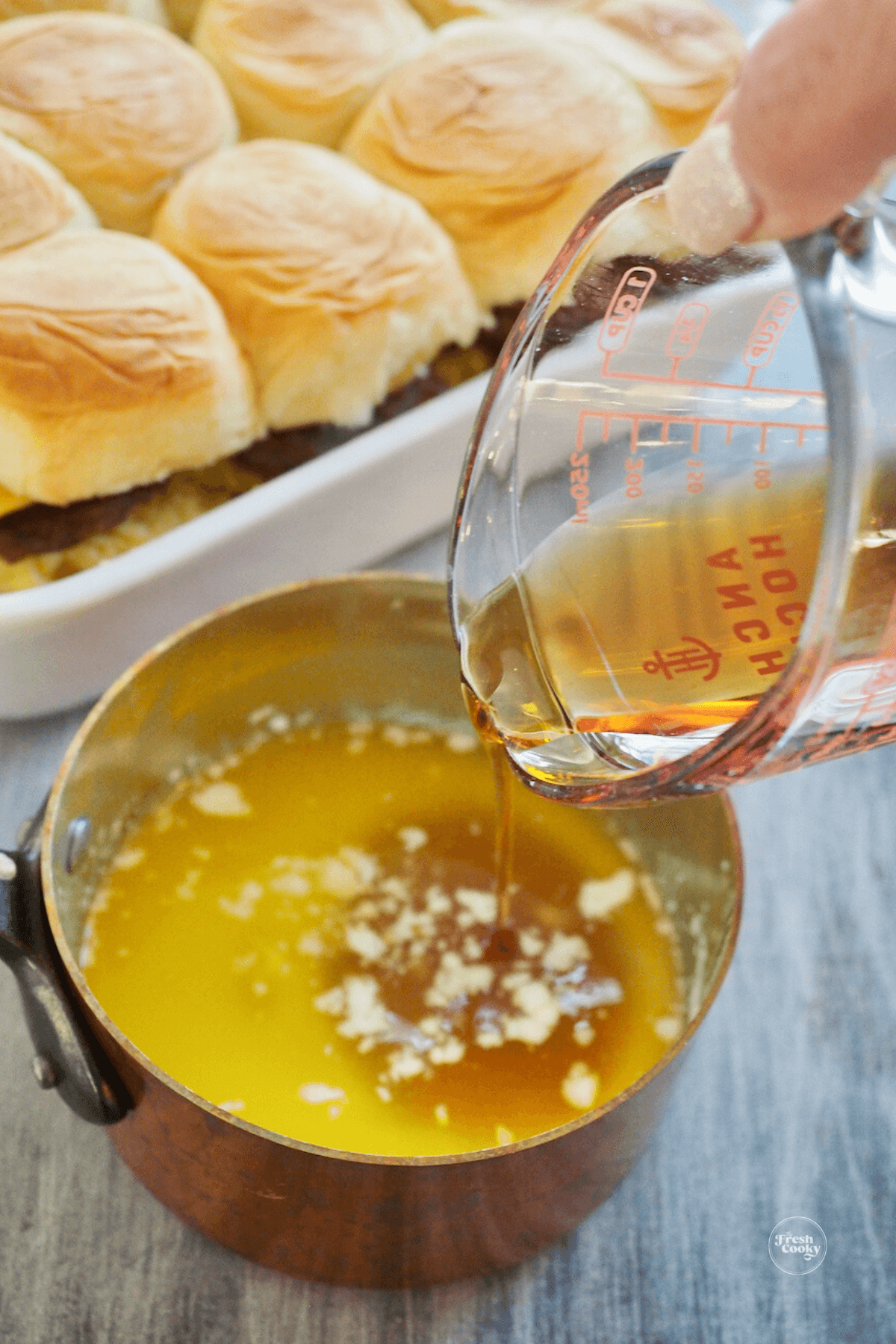 Finally, bake for 15-20 minutes or until the cheese is melted and bubbly. Time to dig into these hot, cheesy, and sweet egg sandwich sliders!
Recipe adapted from Jones Dairy Farm.
Fresh Tips
Perfect Eggs: To make the perfect soft-scrambled eggs, use a lower heat and stir frequently. You can also add a little milk to the mixture to add to the creaminess.
The Rolls: Use a large, serrated knife to slice the Hawaiian rolls and attain a clean and even cut. Remember to keep the tops and bottoms connected rather than pulling the individual sliders apart. This will make it easier to assemble and bake.
Variations & Substitutions
This breakfast egg sandwich recipe is perfect for customization. Here are some excellent ideas for how to change this recipe up and make it yours:
Swap the Cheese | Use your favorite slice of cheese! Instead of American and cheddar slices, try Pepper Jack, extra-sharp cheddar, or mozzarella cheese. For a more unique flavor, add gouda or Swiss cheese slices.
Switch the Meat | Replace the sausage and make bacon egg sandwiches. Or you can use Canadian bacon or omit the meat altogether. Even better, use your leftover Christmas or Thanksgiving ham!
Alter the Buttery Sauce | Rather than using maple syrup for the sauce, try organic honey or simple agave.
Spice Things Up | Add some dashes of hot sauce, a teaspoon of Worcestershire sauce or a few shakes of cayenne pepper.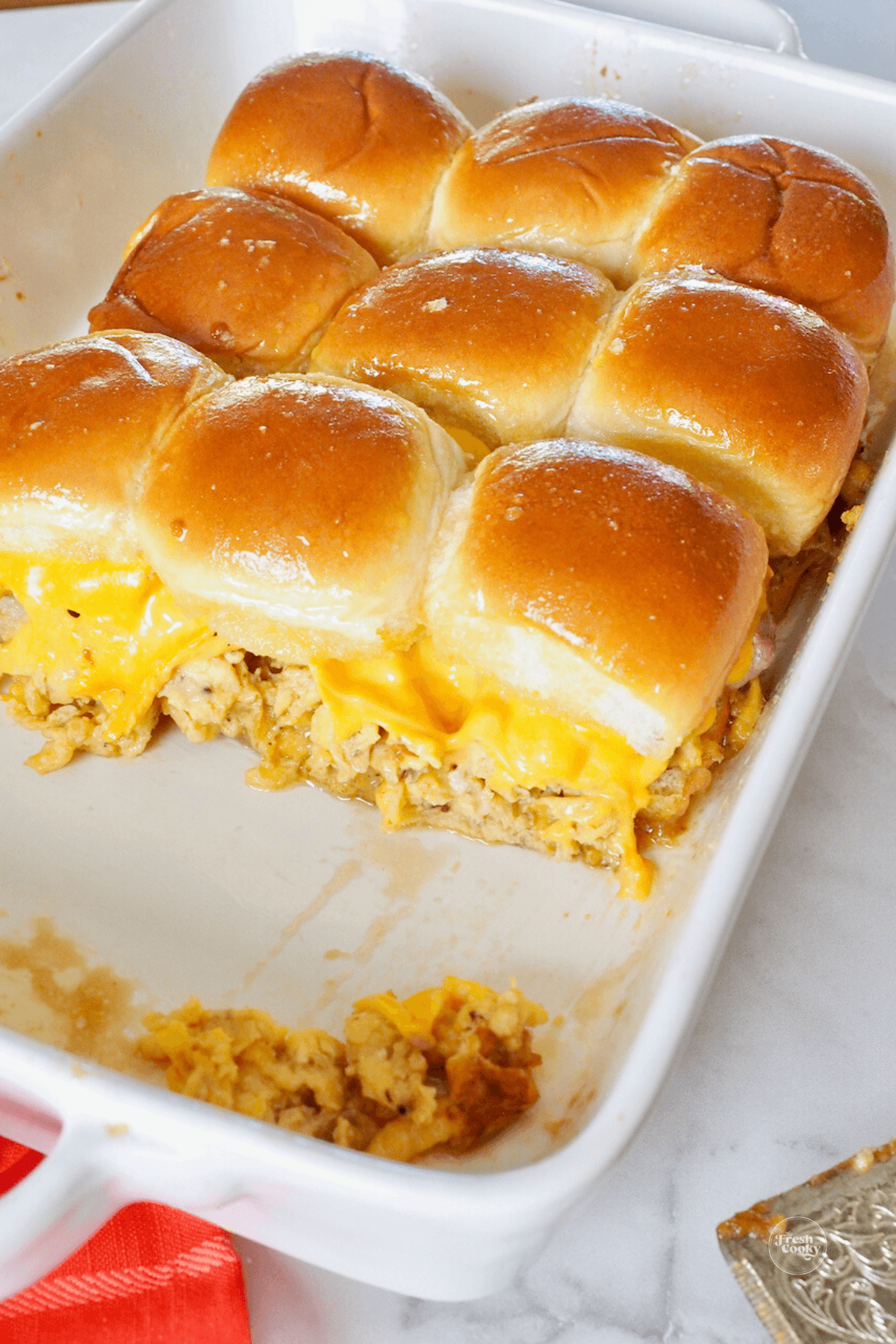 Storage Tips
Refrigerate Leftovers | If you happen to have leftovers—which, let's face it, is highly unlikely—you can wrap the sliders in plastic wrap and place them in a tightly sealed container. Store them in the refrigerator for up to five days.
Grab-and-Go Breakfast | After baking, wrap sliders individually in foil and place them in a crockpot on the warm setting. That way, family or guests can grab a tasty breakfast slider at their convenience.
Tailgating Breakfast Sandwiches
Cook these in a foil pan for easy transport, and bring these breakfast sandwiches to your next office potluck, family gathering, or game-day tailgate party! Or do as above, for grab and go. Wrap sliders individually in foil, place them in a crockpot set on warm. Ready to eat breakfast!
Frequently Asked Questions
Can you make this recipe ahead of time?
You sure can! That's one of the best things about this easy breakfast. Make the egg and sausage sandwiches ahead of time and skip the baking step. Keep the sliders wrapped in plastic wrap in the refrigerator. When you're ready to serve, remove them from the fridge 30 to 60 minutes before baking. See how to freeze them below.
Can you make breakfast sliders with fried eggs?
Yes! Try this—Rather than frying each egg one by one in the frying pan, bake them in a muffin tin in the oven before starting the rest of the recipe. You might like my Mock Eggs Benedict!

All you need to do is preheat the oven to 350 degrees and spray a non-stick muffin pan with cooking spray. Then, crack each egg (12 if you want each slider to have an egg) into one of the muffin slots and season with a pinch of salt and pepper. Bake until they are cooked slightly under how you prefer; remember the eggs will bake a little longer in the oven.
Is there an easier way to make the sausage patties?
Instead of individual patties, you can bake them all together in the oven instead. Just press the all-natural sausage into a 10×7″ pan and bake at 350 degrees for 25 minutes. Then, lay the one giant sausage patty on top of Hawaiian rolls—EASY!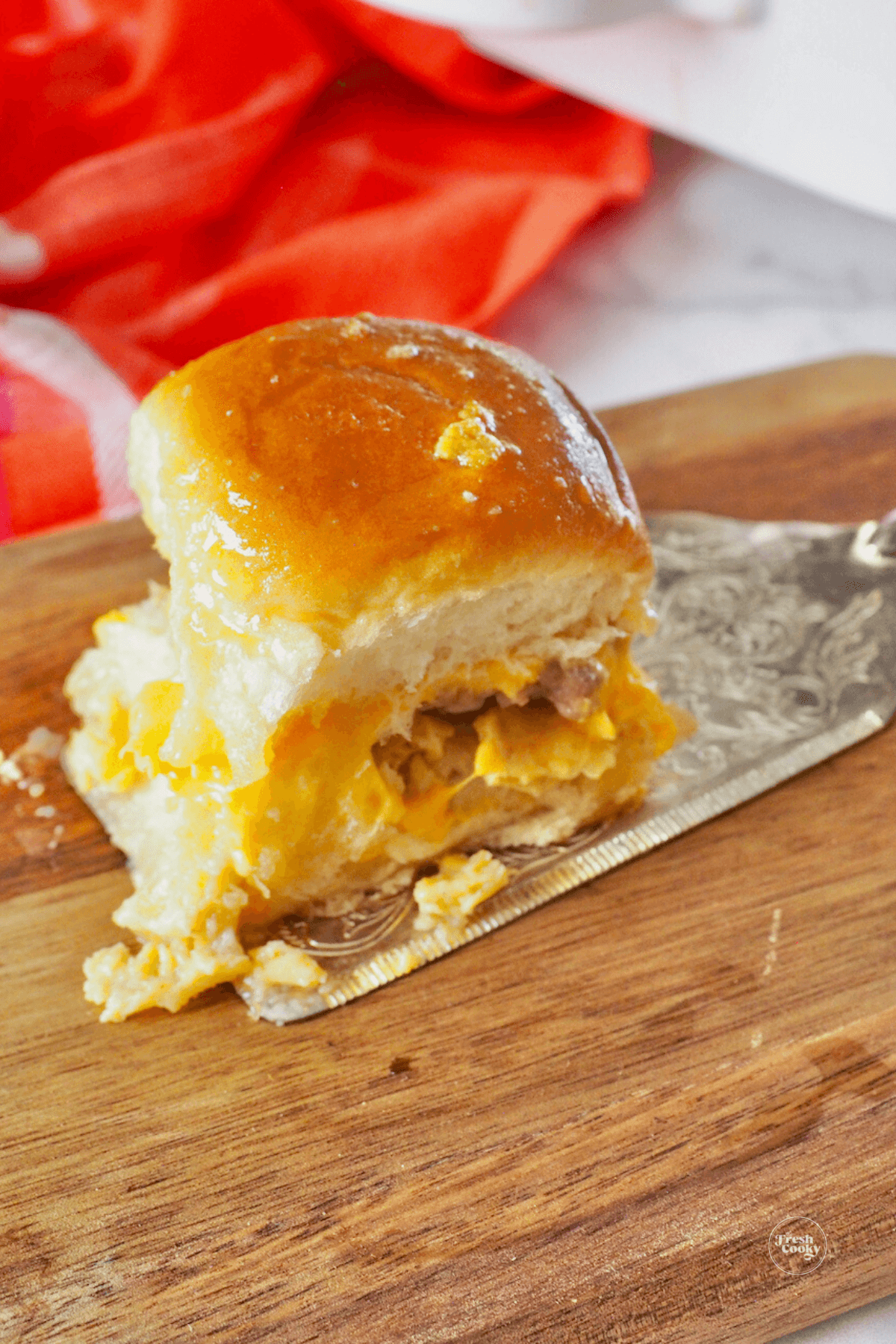 Make Ahead Breakfast Sliders (Freeze)
To freeze these fantastic mini breakfast sliders for later, wrap unbaked egg sliders casserole dish with foil. Freeze up to three months. When ready to bake, remove from fridge and bring to room temperature for 30-60 minutes before baking at 350 degrees, removing the foil the last 5 or so minutes. May need to heat a bit longer.
Freeze after baking | Allow the sliders to cool completely. Wrap each sandwich individually in foil (if rewarming in oven), wax paper, or parchment paper and store it in an airtight container or freezer bag.
Remove the breakfast sandwiches from the freezer and heat one or two in the microwave for 30 to 60 seconds. Or preheat oven to 350F degrees and bake for 15-20 minutes on a baking tray in an oven or toaster oven.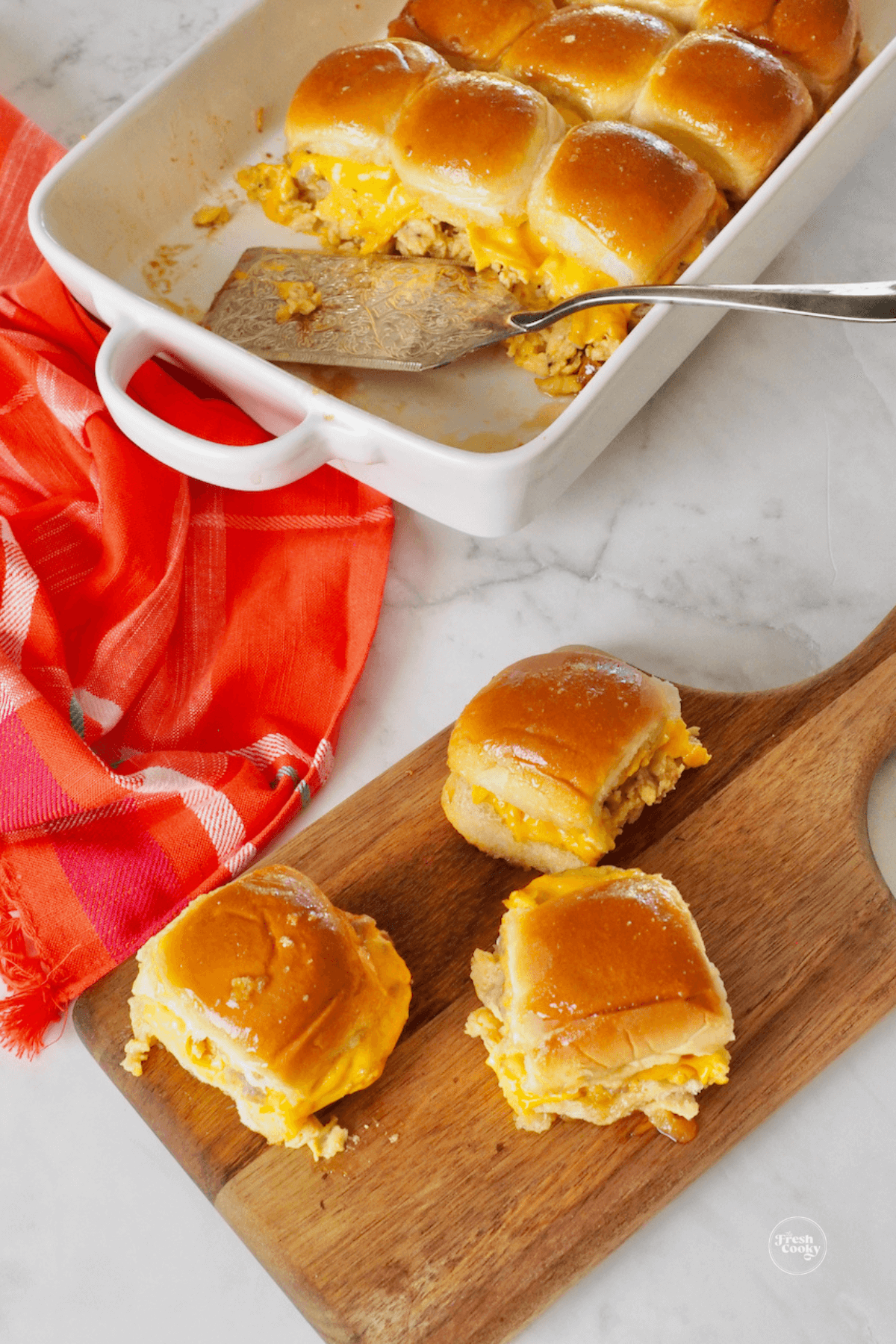 Don't overcook your eggs or your sausage, remember that it will spend time in the oven which will finish the cooking process.
More Breakfast Ideas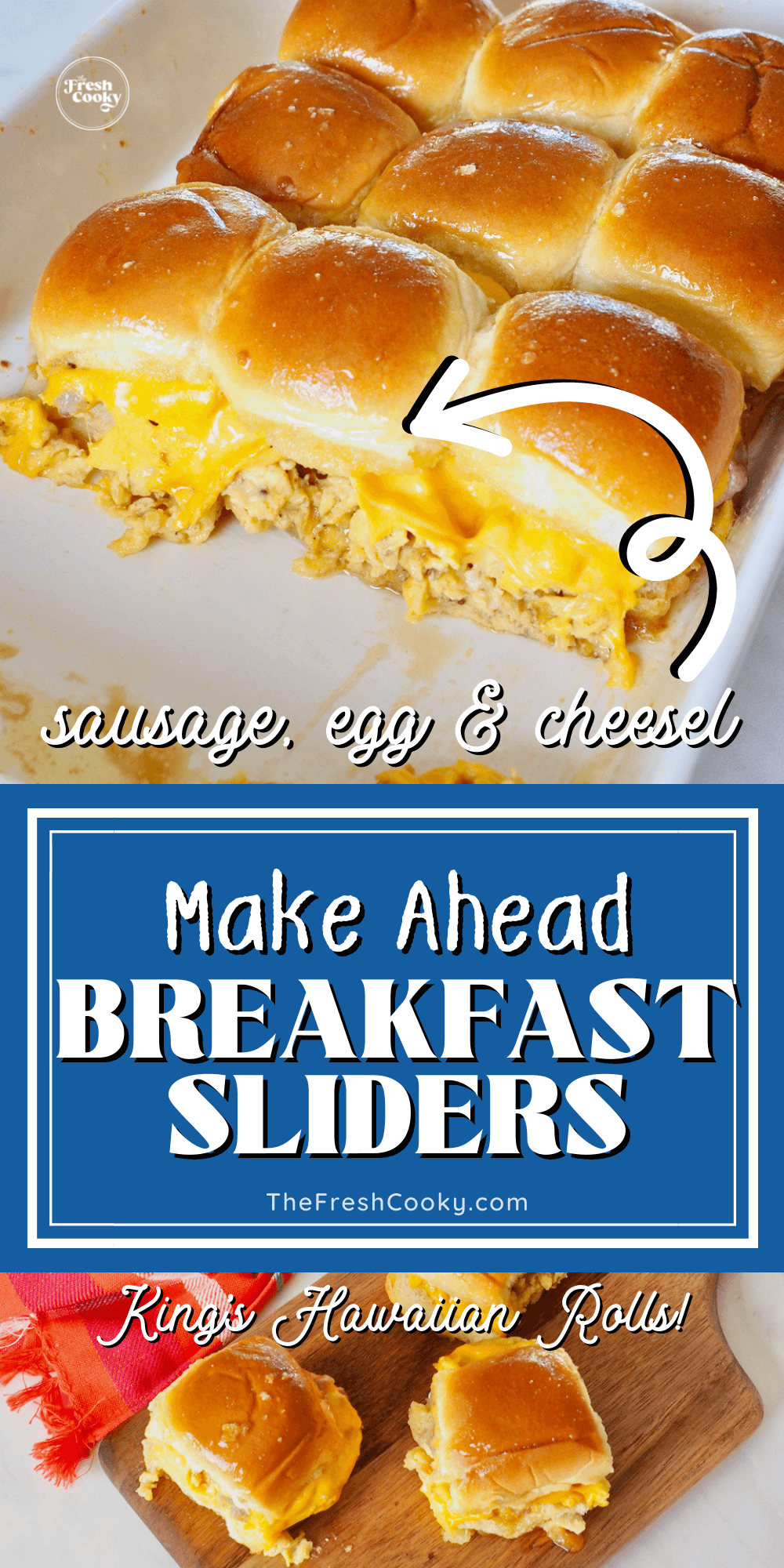 What to serve with this breakfast egg sandwich recipe
I hope you loved this breakfast sliders recipe — if you did, would you share your creation on Instagram, Facebook and Pinterest? And be sure to comment below!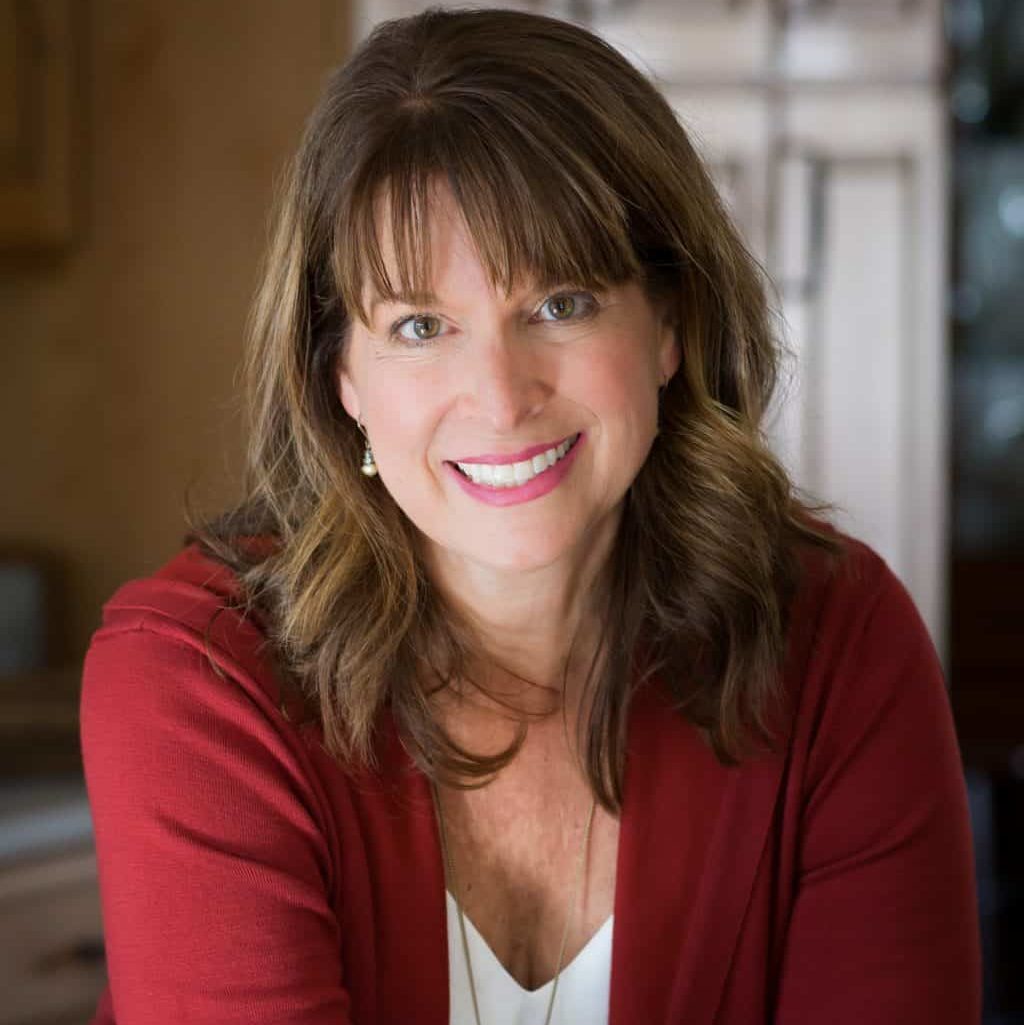 About Kathleen Pope
Recipe Innovator | Food Photographer | Food Writer
Hi, I'm Kathleen Pope. Here at The Fresh Cooky you will find easy, mostly from-scratch, trusted recipes for all occasions. From speedy dinners to tasty desserts, with easy step-by-step instructions. I am here to help teach you how to make mouthwatering recipes without spending hours in the kitchen. Read more about Kathleen here.