Cranberry Christmas Cake Recipe with Butter Sauce
As an Amazon Associate, I earn from qualifying purchases. Please read my disclosure policy.
I can't imagine the holidays without this easy Cranberry Christmas Cake! I love cranberries! It's a sweet buttery, no eggs cake – great for breakfast or dessert with tart cranberries and a rich, warm vanilla butter sauce.
This cranberry Christmas cake recipe might look plain, but is anything but plain! I made it again recently and once people tried it they were all asking for the recipe! It's so tender, buttery, decadent and flavorful! Who doesn't love cranberries?
Try some of my other favorite cranberry recipes Oatmeal Cranberry Bars, THIS Nantucket Cranberry Pie, Cranberry Cream Cheese Dip, Lemon Cranberry Bars, and this Cranberry Bourbon Sour Cocktail.
Most of the ingredients are pantry staples, so the fresh cranberries are the only thing you'll need to add to your shopping list. Frozen cranberries may be used as well! I also have tips for how to make this scrumptious dessert gluten-free.
I love to add Vanilla Butter Sauce over any dessert to make it decadent, and it works so well for this dish. Here's my Christmas Cranberry Spritzer, an ideal drink for young and old alike! The simple syrup and lemon-lime soda combo is refreshing and fancy. I also love this amazing Cranberry Walnut Overnight Bread.
Primary Ingredients
The measurements and detailed recipe is in the printable recipe card at the end of this post.
Cranberries | These tart cranberries can be fresh or frozen. I use fresh whenever possible. For frozen, just rinse them before tossing them in the bowl instead of thawing.
All-Purpose Flour | One of my favorites is King Arthur's organic flour.
Sugar | Dixie Crystals is made from pure cane sugar and is my go-to for baking recipes.
Milk | I use whole milk in this recipe to achieve the perfect texture when baked.
Butter | You will melt it, real butter is magic in baked goods because it's richer than margarine! It makes your cranberry Christmas cake tender, velvety smooth, and delicious!
Vanilla Butter Sauce | You'll need butter, whipping cream, sugar, and vanilla extract for this. Try my Bourbon Vanilla Extract for this recipe or bottle it up for neighbor gifts!
Notice a typical ingredient that is missing from this recipe? No EGGS! Perfect for your friends and family with egg allergies! The secret is in the milk!
How to Make Cranberry Christmas Cake
Whether you are baking this for Christmas morning breakfast or enjoying for a holiday dessert, this recipe comes together quickly and tastes great. Truly a one bowl, no egg cake — from scratch!
Preheat oven to 350 degrees F and spray a 9×13 inch pan, a pretty pan makes this perfect for Christmas morning. May also be made into a cranberry bundt cake!
Stir the dry ingredients together in a large bowl, flour, sugar, baking powder, and kosher salt.
Gently stir in the cranberries, coating them with the flour mixture.
Then, stir in milk, vanilla and slightly cooled melted butter.
Pour the batter into your pan(s) smoothing out and bake for about 40-50 minutes. If desired, sprinkle with coarse white sparkling sugar, adds a snowy touch. May add before or after the cake bakes, I like it after as it sits on top better.
When done, remove your cranberry Christmas cake and cool it on a wire rack.
After it's cooled (may be served warm), slice and serve with some vanilla butter sauce and sugared cranberries, if desired.
Variations
For a gluten-free cranberry cake, replace the flour with your favorite all-purpose GF alternative. You can also use oat or almond flour. It's just as delicious this way!
If you can't find fresh or frozen cranberries, see below for how to rehydrate dried cranberries.
Add 1-2 teaspoons of fresh grated orange zest for a cranberry orange Christmas cake.
Instead of the Vanilla Butter Sauce you could also make this browned butter glaze or drizzle this basic vanilla buttercream glaze over the top, or serve with some fresh whipped cream or keep it plain.
Try adding ¼ – ½ teaspoon almond extract.
Cranberry Bundt Cake | In your favorite 10-cup or larger bundt pan, spray well with a good bakers spray or butter well and then dust with a little flour. You will increase your baking time to about 50 minutes, cake is done when skewer inserted comes out clean or with a few crumbs.
Frequently Asked Questions
Why is my cake sinking in the middle?
This takes a bit of troubleshooting.

1. Don't open and close the oven door. When you do, you lose about 50% of the heat!
2. Too much leavening (baking powder) will cause the cranberry cake to rise too quickly then collapse.
3. If it's humid where you live, the batter will absorb extra moisture from the air. Let it rest for about 15 minutes before baking. You can also increase the baking time by 2-3 minute increments, but watch it so it doesn't over-bake.
4. Baking at high altitudes is another tricky situation. Try adding 15-25 degrees to the temperature see below for high altitude cake recipe instructions.
Can I use dried cranberries in place of fresh cranberries?
Yes! The best way is to soak the cranberries in boiling water to plump them, let sit for 10-15 minutes, then pour through strainer and use as planned in recipe.
To give your fruit some extra flavor, swap the water for fruit juice or a liquor, like rum, bourbon, or brandy.
Can I make this cranberry cake recipe in a bundt pan?
Yes! It's a gorgeous way to serve this dessert. You will need to increase your baking time and keep in mind that the final product might be denser. Test at about 40 minutes, remove when toothpick comes out clean. Cool 10 minutes, then invert cake onto cooling rack.
Storing
This cake will keep covered in an airtight container on the counter for about 3 days, in the fridge up to 7 days and frozen up to 3 months. If freezing, wrap well in plastic wrap and then again in foil to prevent freezer burn.
High Altitude Cake Recipe Instructions
This recipe is pretty forgiving when it comes to high altitude, but I have a few adjustments for you.
Increase all-purpose flour between 2-4 tablespoons, I increased by 2 tablespoons for 5280 above sea level.
Reduce granulated sugar to 1 ¾ cups
Reduce baking powder to 3 teaspoons
Batter should be thick, if too dry then add a little extra whole milk, water or orange juice a tablespoon at a time, do not overmix. I used an extra tablespoon.
Increase baking temperature to 375F degrees and start checking for doneness at 30 minutes, covering if needed if browning too quickly.
Serving Suggestions for Cranberry Cake with Butter Sauce
Serving with butter sauce will make you swoon!
Serve as is, cooled or even warm from the oven.
Add a dollop of whipped cream and grate a little fresh nutmeg over the top, or try a scoop of vanilla ice cream.
For the best texture cool completely. If desired to serve warm, rewarm covered in 150-175 degree oven for 20 minutes.
Drizzling with warm vanilla butter sauce? You might also want to make these simple sugared cranberries, they add such magical sparkle!
More Cranberry Recipes
More great Holiday treats
These are a few of our favorite recipes to make over the holidays.
This recipe is lovingly adapted from Brenda at A Farmgirl's Dabbles, it's one of those family recipes passed down for generations and it's a winner!
Be sure to browse all of the wonderful Cranberry Week recipes below! So many options, so little time!
What to serve with this Christmas Cranberry Cake recipe
I hope you loved this Cranberry Christmas Cake recipe — if you did, would you share your creation on Instagram, Facebook and Pinterest? And be sure to comment below!
Like this recipe?
Don't forget to give it a ⭐️⭐️⭐️⭐️⭐️ star rating and comment below the recipe!
Welcome to Cranberry Week!
This week we are celebrating all things cranberry! We have delicious recipes from across the country to celebrate all things cranberry!

#CranberryWeek is an annual blogging event that is hosted by Ashley from Cheese Curd In Paradise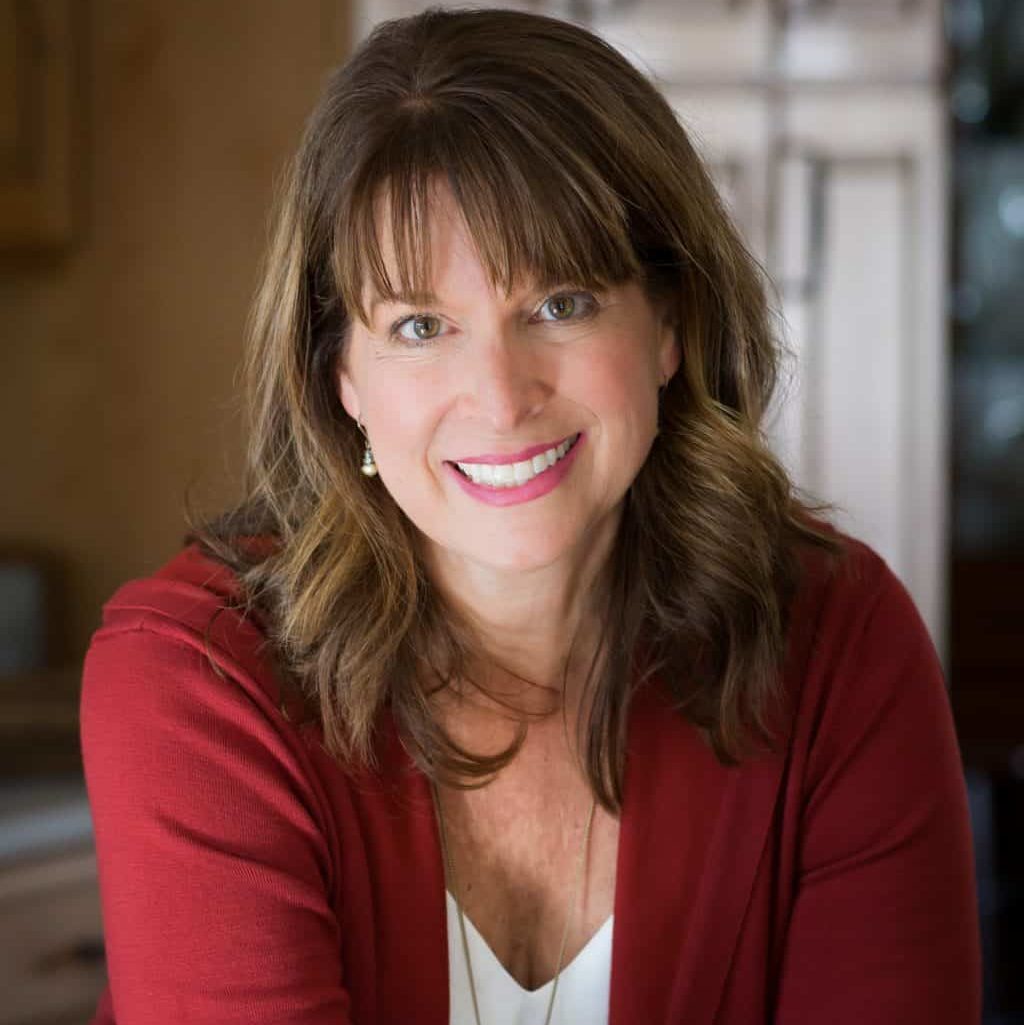 About Kathleen Pope
Recipe Innovator | Food Photographer | Food Writer
Hi, I'm Kathleen Pope. Here at The Fresh Cooky you will find easy, mostly from-scratch, trusted recipes for all occasions. From speedy dinners to tasty desserts, with easy step-by-step instructions. I am here to help teach you how to make mouthwatering recipes without spending hours in the kitchen. Read more about Kathleen here.