Mini Chocolate French Silk Pies
As an Amazon Associate, I earn from qualifying purchases. Please read my disclosure policy.
Attention Chocolate Lovers! These mini chocolate french silk pies are creamy, silky, decadent mini pies. Delicious French silk pie filling, piled atop a salted toffee graham cracker crust, topped with thick vanilla bean whipped cream, and sprinkled with chocolate curls.
What do you call a pie masquerading as a cupcake? Pie-lets? Cup-pies? Mini-Pies? Pie-cakes?
I landed on mini pies, because they aren't quite a cupcake, not a full pie and due to their demure size & portability, thought it made the most sense. But I'm open to any ideas, I'd love to hear your suggestions.
I've made this decadent dessert several times now, at the request of family and friends. The original recipe, is not truly a pie either, but instead made in a square pan.
However; I was making dessert for a party recently and wanted individual "grab-and-go" desserts. So I modified the original recipe from A Farmgirl's Dabbles using a cupcake tin and made them into individual servings.
MAKING THE GRAHAM TOFFEE CRUST (+ Gluten Free Option)
Preheat the oven to 325°.
In the bowl of a food processor, toss in graham crackers (broken by hand) and pulse until crumbs.
Toss in the toffee bits, sugar and salt and pulse until a fine crumb.
Gluten free graham crackers may easily be substituted! Pour in melted butter, pulsing until moistened.
NOTE | The first time I made this I was using a rental kitchen, I placed all of the crust ingredients in a gallon sized baggie and crushed them using a wine bottle (as a rolling pin); it worked great! Pour into a bowl and pour in the melted butter, mixing until moistened.
MAKE SQUARES OR MINI PIES
Pie Squares | Press graham cracker crumbs into the bottom of an 8×8 pan. Press down and bake for about 10 minutes.
Individual Mini Pies | Place cupcake liners in cupcake tins (it will make about 16-18, I made a few extra without the crust for my gluten free friends).
Using a medium cookie scoop (or a heaping tablespoon) scoop crumb mixture in bottom of the cupcake liners.
Press down using the bottom of a 1/4 cup measuring cup or a spice jar. Bake for about 8 minutes (mini pies) and 10 minutes for the 8×8 pan.
Remove to cooling rack and cool completely. Place in fridge or freezer to speed up cooling process if needed.
HOW TO MAKE SILK PIE FILLING
Place chopped chocolate in a small batter bowl (microwave safe).
Heat in microwave in 30 second increments; stirring in between each heating (the chocolate will continue melting out of the micro), repeat heating and stirring until fully melted.
Set aside and cool to room temperature.
In the bowl of a

stand mixer

,

cream butter for 1 minute on medium-high, then scrape down the sides.
Add powdered sugar and cream on medium-high for 1-2 minutes, scrape down sides once in between.
Pour the (cooled) melted chocolate over the creamed butter and sugar mixture and beat on medium low speed until thoroughly combined. Scrape down sides.
Add vanilla, sea salt and espresso powder; beat until incorporated. Scrape sides of bowl.
Here's where it gets fun! Grab your room temperature eggs*.
ROOM TEMP EGG TIP *If you forgot to bring your eggs to room temperature, when you start the recipe, gently immerse your eggs in a bowl of warm (not hot) water and allow to sit for about 10 minutes.
Switch to your whisk attachment (see TIP), then add one egg at a time and beat on medium speed for 5 minutes, yup FIVE minutes – per egg! Don't short change this process, this is what makes the mixture so mouthwatering and silky smooth!
Scrape down sides in between each egg addition.
FRESH COOKY TIP | The first time I made this I only had a hand-held mixer and while my hand got a bit tired from holding it for 20 minutes, the mixture turned out, silky, smooth and perfect!
PAN SILK PIE | Spread the silk pie filling onto the cooled graham toffee crust, using a spatula spread it evenly.
MINI PIES | Using a large cookie scoop, scoop a heaping (about 1/4 cup) of silk pie filling and carefully place on top of the

cooled

graham mini crusts.
Keep rounded or smooth the tops, cover with plastic wrap and refrigerate for at least 3 hours or more before serving.
Serve with a dollop of vanilla bean whipped cream and garnish with some chocolate shavings.
HOW TO MAKE VANILLA BEAN WHIPPED CREAM
Pour 1 cup of whipping cream into the bowl of a stand mixer, using whisk attachment beat whip cream until stiff peaks form.
Add 2-3 tablespoons of powdered sugar and 1 teaspoon of vanilla bean paste, continue to beat until thickened, rich and creamy. I
f desired, scoop into a piping bag or baggie and snip off about 1 inch of the end and swirl onto tops of mini pies.
HOW TO MAKE CHOCOLATE CURLS OR SHAVINGS
Using a vegetable peeler, starting about half way on the chocolate bar, "peel" away from you applying pressure on the peeler for the size shavings or curls that you want, the heavier the pressure the thicker the curls lighter pressure lighter shavings.
What yummy things do you make during holiday season? I'd love to hear, comment below the recipe!
Try these other decadent, but EASY CHOCOLATE treats
PIN TO YOUR FAVORITE HOLIDAY RECIPES BOARD!
Like this recipe?
Don't forget to give it a ⭐️⭐️⭐️⭐️⭐️ star rating and comment below the recipe!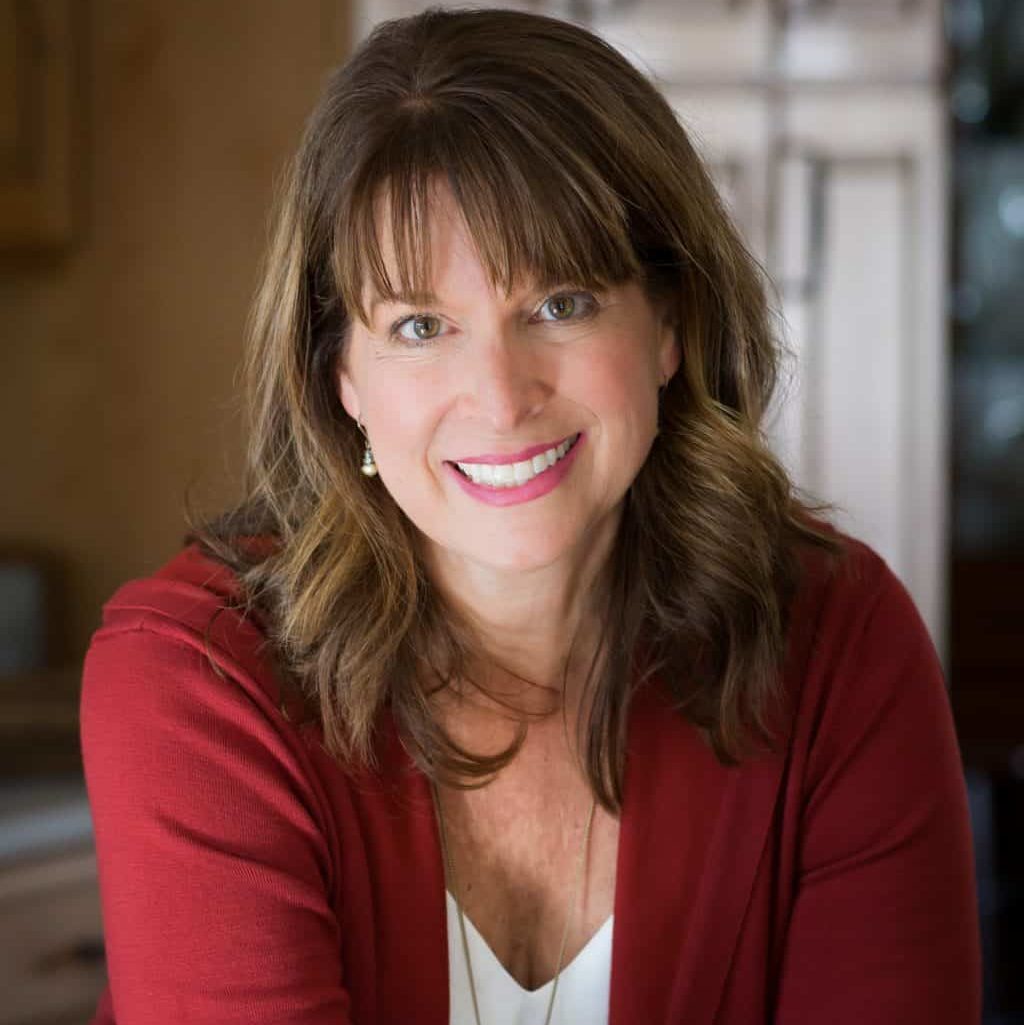 About Kathleen Pope
Recipe Innovator | Food Photographer | Food Writer
Hi, I'm Kathleen Pope. Here at The Fresh Cooky you will find easy, mostly from-scratch, trusted recipes for all occasions. From speedy dinners to tasty desserts, with easy step-by-step instructions. I am here to help teach you how to make mouthwatering recipes without spending hours in the kitchen. Read more about Kathleen here.