As an Amazon Associate, I earn from qualifying purchases. Please read my disclosure policy.
Happiest of Fridays, friends! I appreciated your grace last week when the link to my email didn't work — when you scheduled it to go live at 4 pm but meant 4 am, it doesn't have a read-your-mind autocorrect feature. Go-figure!
Is anyone else experiencing weather whiplash? 31° and sleet Wednesday, 61 today, and snow forecast for the weekend?! As we crawl toward the arrival of spring, we also celebrate St. Patrick's Day. It's the perfect time to indulge in everything Irish, from hearty stews to freshly baked soda bread.
Whether you're throwing a party or enjoying a cozy night, I've got plenty of recipes to help you get into the St. Paddy's Day spirit.
With spring just around the corner, it's time to start thinking about incorporating fresh, seasonal ingredients into our meals. There's no shortage of delicious produce, from asparagus to strawberries and the darling of spring, rhubarb. And with the warmer weather comes renewed energy and enthusiasm for cooking and entertaining. Who's with me!?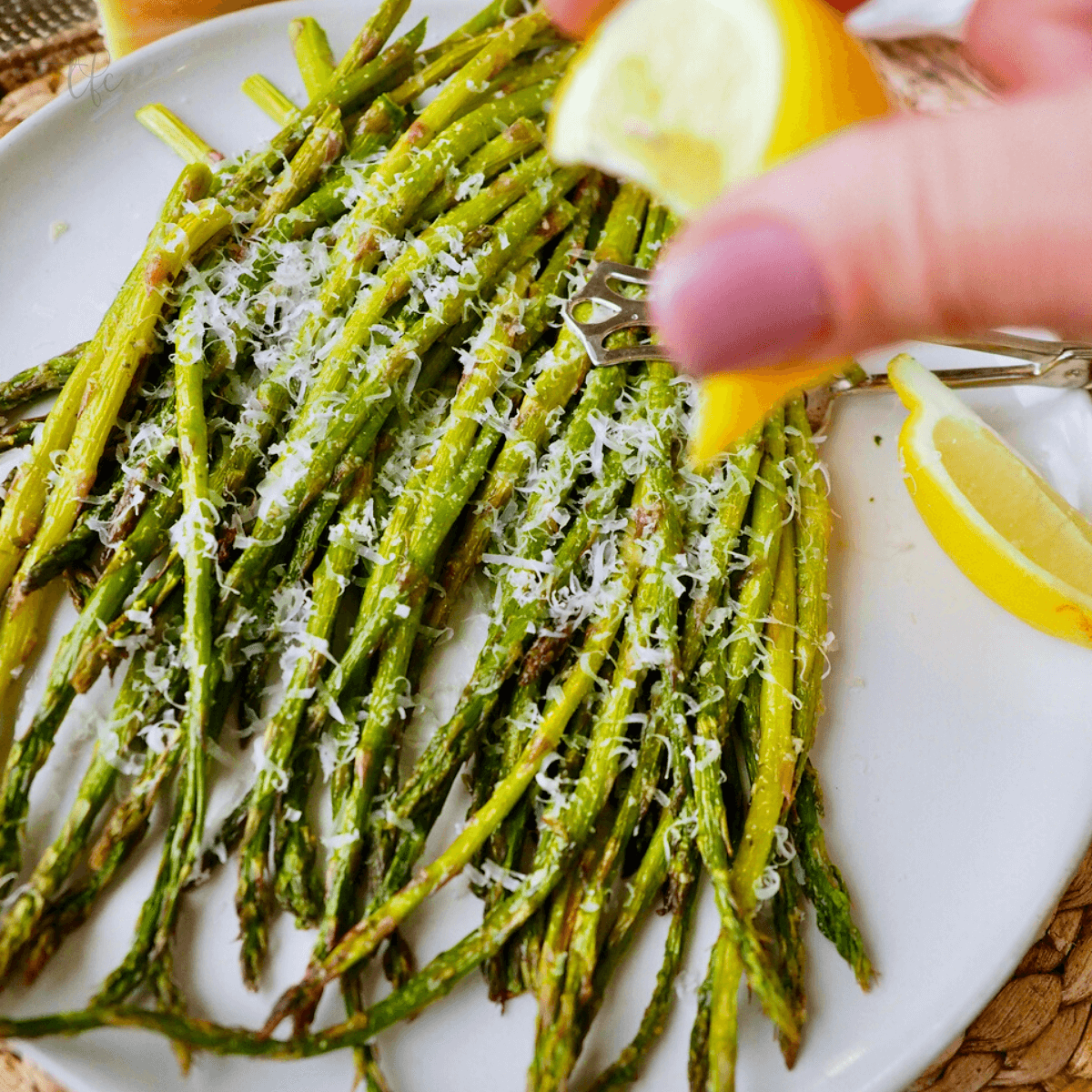 Daylight Savings Time – March 12
I was so hoping that legislation would pass, ending a time change — but nope! So if you are "lucky" enough to live in a state that observes Daylight Savings Time, it means this Sunday, March 12 – we Spring-forward, henceforth losing an hour of precious sleep — don't get me going on this one! I hated it when my boys were young, and I hate it just as much now!
In My Life
Between my travel and several work trips for my husband, we hadn't seen one another for 12 days! That's a long time! We enjoyed a quiet weekend at home, with walks and time with our church family. I missed him; it is awfully quiet around here when nobody is around.
I enjoyed dinner on Monday with several of my girlfriends — made my chocolate lava cakes; they were so yummy! Tuesday, I worked at the library with my friend Eliza, which is always a pleasure. Lastly, I am training a friend to help me with some things on the blog, so I had her over yesterday; we went for a walk and enjoyed leftover 10 Vegetable Soup.
St Patrick's Day Recipes – What's Cooking in my Kitchen
I was never a massive fan of green foods for St. Patrick's day. Instead, I love experimenting with traditional Irish recipes. One staple of Irish cuisine is Irish brown bread, which is made with whole-grain flour, buttermilk, and baking soda. Check out how to make my latest recipe, no rise, no yeast quick bread.
Another popular dish is baked corned beef and cabbage, a hearty and flavorful meal typically made with brisket, cabbage, and potatoes.
Finally, no St. Patrick's Day celebration is complete without a cup of Irish coffee, which combines coffee, Irish whiskey, brown sugar, and whipped cream for a rich and indulgent treat. Check out all the St. Patrick's day recipes below.
Pi Day – March 14
My boys LOVED Pi (Pie) Day, especially in middle school. Their math teachers would encourage them to bring pies to share with the class. Please don't ask me what pi is, other than I know it's 3.14 and a bunch of different numbers after that, and it has to do with ratios, circumference, and diameter — what can I say? The math gene skipped me!
Here are a few of our favorite sweet pies! But feel free to make savory pies; try breakfast with this Hashbrown Quiche; dinner could be this Tamale pie, Spaghetti pie, or this Ham pot pie.
What's On Sale
FOR YOU – I love this sun dress; great for Easter, Mother's Day, and summertime, and I've been living in these French Terry Crops (and the top is great for layering). I love green! This kelly green oversized button-down is in my cart right now! And these stretch crop pants and this cardigan.
FOR THE HOME – Loving this pretty embroidered pillow and this distressed Magnolia vase with a faux olive branch or this leafy look – or go all springy with forsythia, pink dogwood, or cherry blossoms.
FOR THE KITCHEN – My favorite Swedish dishcloths, these Rubbermaid BPA Free Storage containers, Ninja on sale blender, food processor combo! Love these striped kitchen towels. Dress up your counter with this pretty stoneware footed cake stand.
What you are loving
I love seeing what you all are loving, this oversized wooden tray tops everything, but these super comfy starfish pants and these wide-leg linen pants are close seconds. Did you know that if you purchase something from Nordstrom that needs to be hemmed, they will hem it for free?!
Handy Tips
If you own an iPhone and you accidentally delete something you were writing, there is a feature on it called "Shake to Undo" – allows you to undo typed text by shaking your device. Simply shake the phone side-to-side and what you were typing will return. Saved me several times!
My son taught me this trick, sometimes, when I have a bazillion tabs open (who's me?), I start closing them and then accidentally close one I needed open. Guess what? You can get it back. To restore the last tab closed, hold Command+Shift+T (Ctrl + Shift + t on a PC), and if you need to recover all of your tabs, continue holding Command+shift and keep hitting the "T".