Easy Classic Irish Coffee Recipe (4 ingredients)
As an Amazon Associate, I earn from qualifying purchases. Please read my disclosure policy.
This easy Irish coffee recipe is a classic Irish coffee cocktail that is ideal for chilly nights. It is a delightful blend of coffee, whiskey, sugar, and cream, perfect for warming you up on a cold night or adding a touch of sophistication to your after-dinner drink.
Not just for St. Patrick's day either, though it's when we talk about this Irish coffee cocktail the most. This warm adult beverage is as delicious as it is easy any time of the year you want something warming and incredibly tasty as an Après-ski drink after a hard day of winter sports.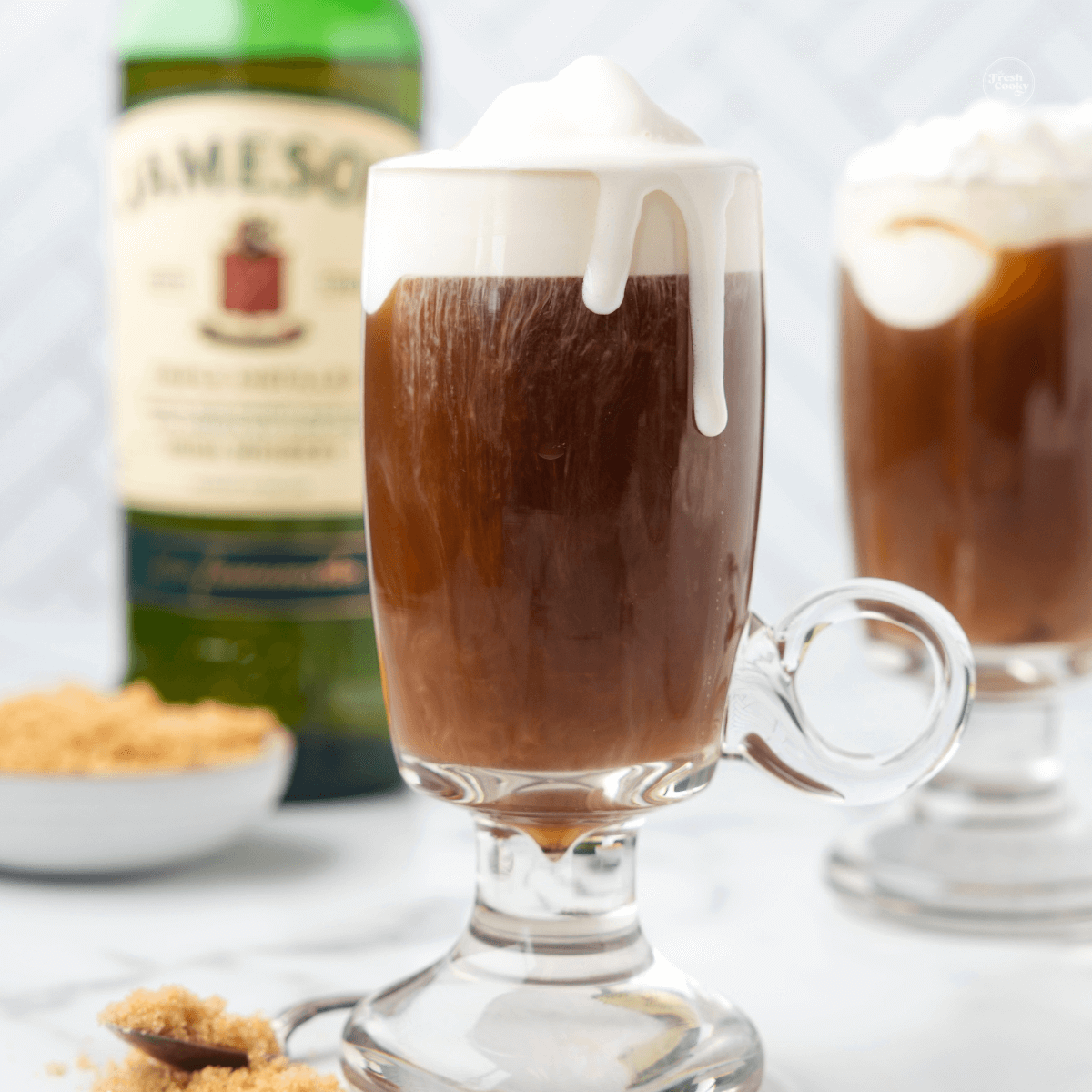 I enjoy giving precise details in my recipe posts to lead my readers through any questions. If you're just here for the printable recipe, feel free to click "Jump to Recipe" right under the title of this post, and you'll head straight there!
History of Irish Coffee
The history of Irish coffee dates back to the 1940s when American passengers arrived at either the Shannon Airport or the Foynes Airport in Ireland on a cold winter night with bad weather. The chef at the airport restaurant decided to add some Irish whiskey to their coffee to warm them up, and the first Irish coffee was born. (Source)
The drink quickly gained popularity and spread throughout Ireland, eventually reaching the United States through the Buena Vista Cafe in San Francisco, home of the original Irish Coffee in the US. They were re-created around 1952 by the then-proprietor Jack Koeppler, reportedly along with travel writer Stanton Delaplane.
Why You Will Love this Easy Irish Coffee Recipe
Easy – The best Irish coffee recipe starts with a simple recipe that takes minutes to make.
Authentic – I love recipes that are as true to the original as can be; short of taking a trip to an Irish Pub, this Irish coffee cocktail will make you swoon.
Simple Ingredients
Ingredients, directions and nutritional information in the printable recipe card at the end of the post.
Brewed hot coffee – Use your favorite strong coffee, use drip, pour over, French press, or your favorite method. Classic Irish coffees can be made using regular or decaf coffee. In my research I discovered that the best roast for Irish coffee is everything from a light roast, medium roast to a dark roast. So I say, make it yours, because that will undoubtedly be the best roast for you!
Irish whiskey – traditional Irish coffee, we'll use a shot of Whiskey; I used the classic Jameson Irish whiskey.
Brown sugar – a touch of sweetness, with warm caramel and molasses undertones, complimenting the whiskey beautifully.
Whipped Cream – You'll use heavy cream to make some whipped cream to place on top of the coffee. I'm here to show you how!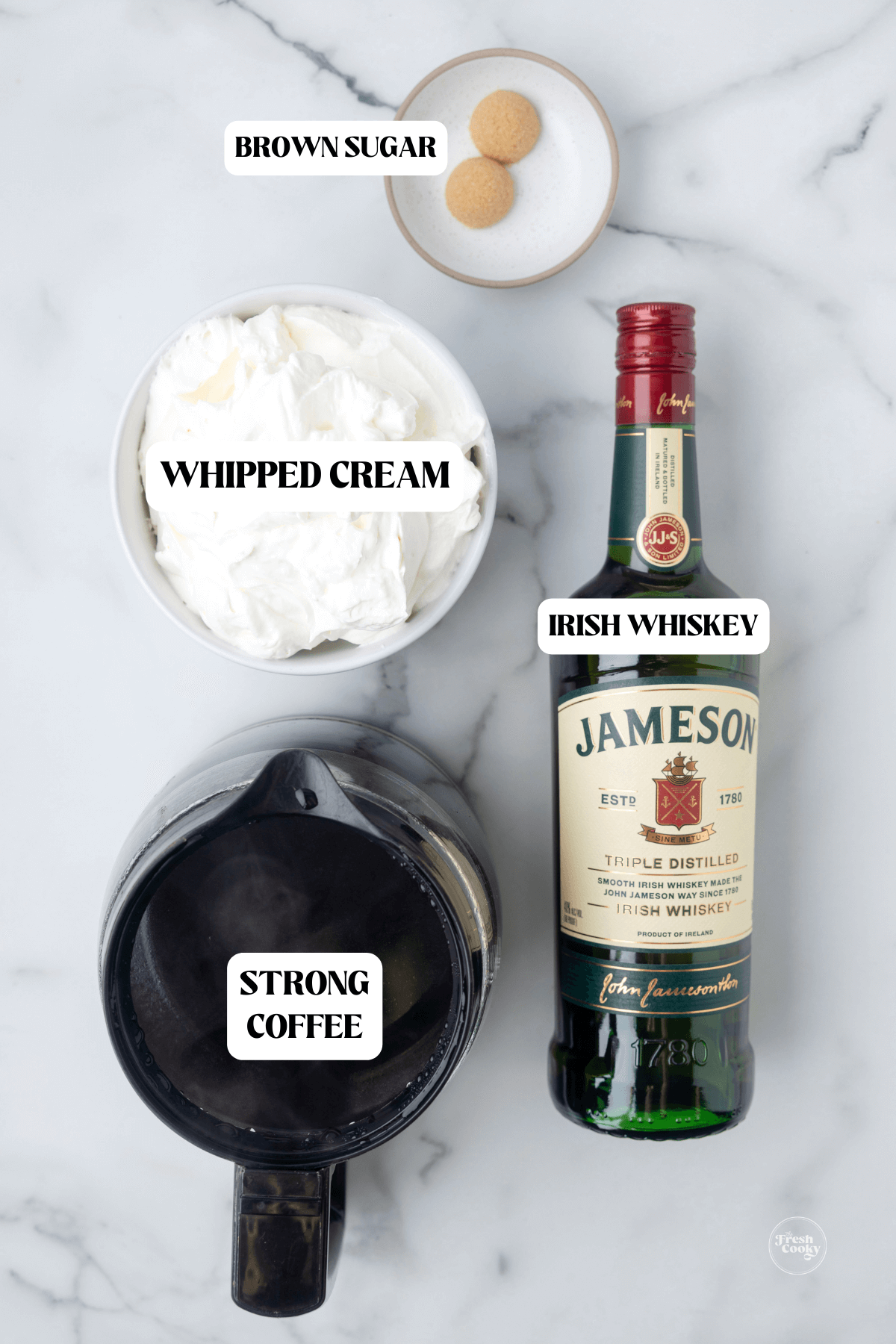 If you want more warm-you-up-from-the-inside-out recipes, try my Hot Buttered Rum, easy White Hot Chocolate, this Hot Chocolate, or this Chai Latte.
Warm drinks are sometimes just what you need in the wintertime; try my white chocolate chai (not just for Christmas), Eggnog Latte, Medicine Ball Tea, or this Golden milk latte.
How to Make Irish Coffee
Add hot water to Irish coffee mugs to warm the mugs, and let them sit for a minute while you gather the rest of your ingredients. Pour out hot water and add hot coffee and brown sugar to your mug, stirring until the sugar has dissolved.
Stir in the whiskey. And top with whipped cream; see below for how to make whipped cream. If desired, sprinkle fresh nutmeg, shaved chocolate, or green sugar sprinkles on top.
How to float whipped cream on a hot drink
Float a healthy dollop of whipped cream on top of the coffee by holding a spoon upside down over the glass mug, then spoon the softly whipped cream over the back of the spoon. Similar to how I float these layers in this stunning Blueberry Gin Cocktail. Please top it with a dash of nutmeg (yummy) or a shake of green sanding sugar if you'd like.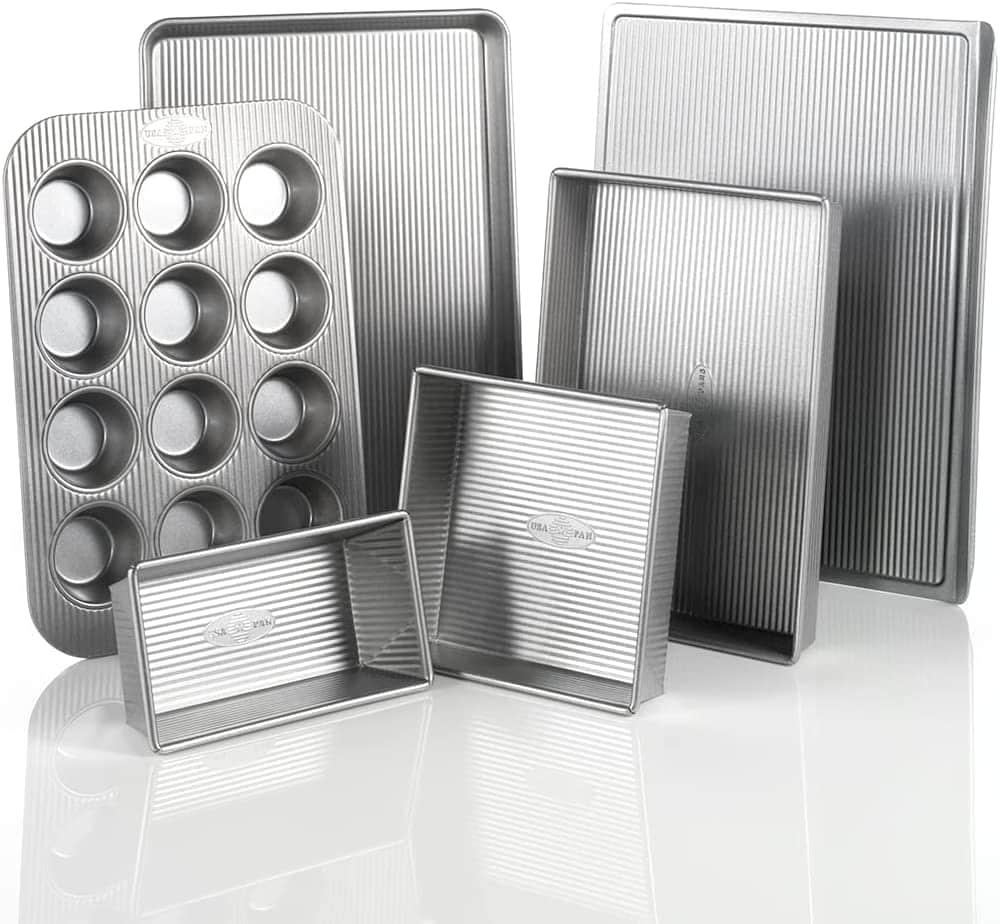 How to Make Whipped Cream for this Easy Irish Coffee Recipe
In a cold bowl or bowl of a stand mixer fitted with the whisk attachment, pour 1 cup of cold heavy cream (for whipping) into a bowl and whip at low speed for a minute until the cream thickens slightly; add 1-2 tablespoons of powdered sugar and ½ teaspoon vanilla extract.
Increase speed and whip until soft peaks form, as opposed to my stabilized whipped cream, whipped a bit longer and stiffer; fantastic as a Cool Whip replacement in recipes like this Oreo Dessert.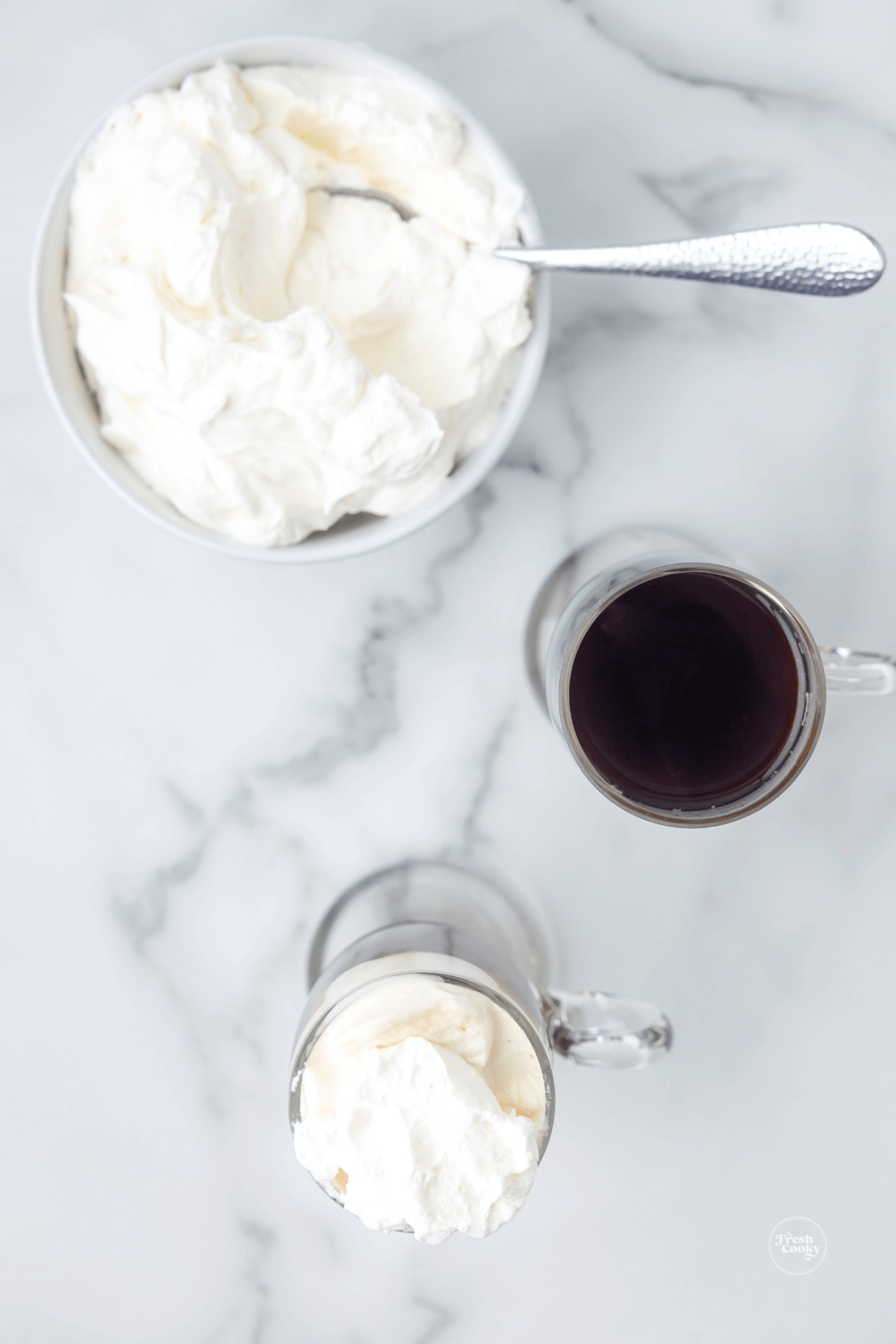 How to prevent cream from splattering while whipping
Cut a slit to the center of a paper plate, then cut a small hole (make the hole large enough so it doesn't obstruct the beaters), place it over the bowl, and whip.
Place a clean tea towel over the top of the stand mixer, it will catch all of the splatters. It's also wise to start whipping your cream over a lower speed, slowly increasing the speed to avoid splatters.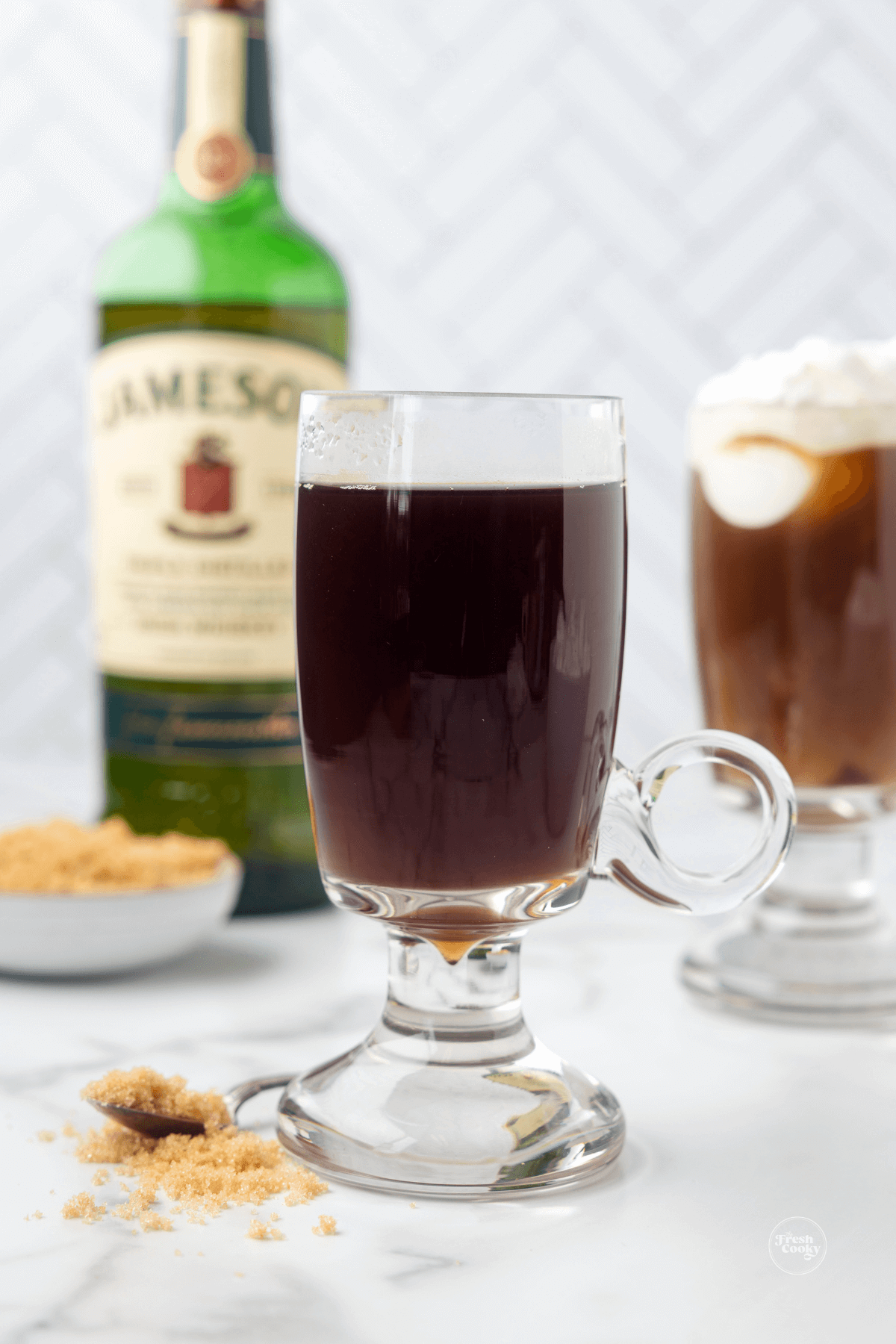 Variations for Irish Coffee Cocktail
Cold Brew Irish Coffee – Make a cold brew Irish Coffee using your favorite cold brew coffee; instead of brown sugar, use cane sugar simple syrup so it dissolves quicker, then add whiskey and whipped cream floating on top.
Iced Irish Coffee – Like above, use cold brewed coffee, or fill your favorite pint glass full of ice, pour coffee over, add whiskey, a little simple syrup, and top with whipped cream.
Irish Cream Coffee – Add 1-2 tablespoons of half and half or heavy cream, essentially making an Irish Cream coffee; if you layer it correctly, you will have a cream layer at the bottom, coffee in the middle, and the whipped cream layer on top.
Bailey's Irish Coffee – Replace whiskey with equal amounts of Bailey's Irish Cream liqueur for an even creamier coffee.
Canned Whipped Cream – You may use canned whipped cream, but note that it will melt into the drink much faster than homemade whipped cream.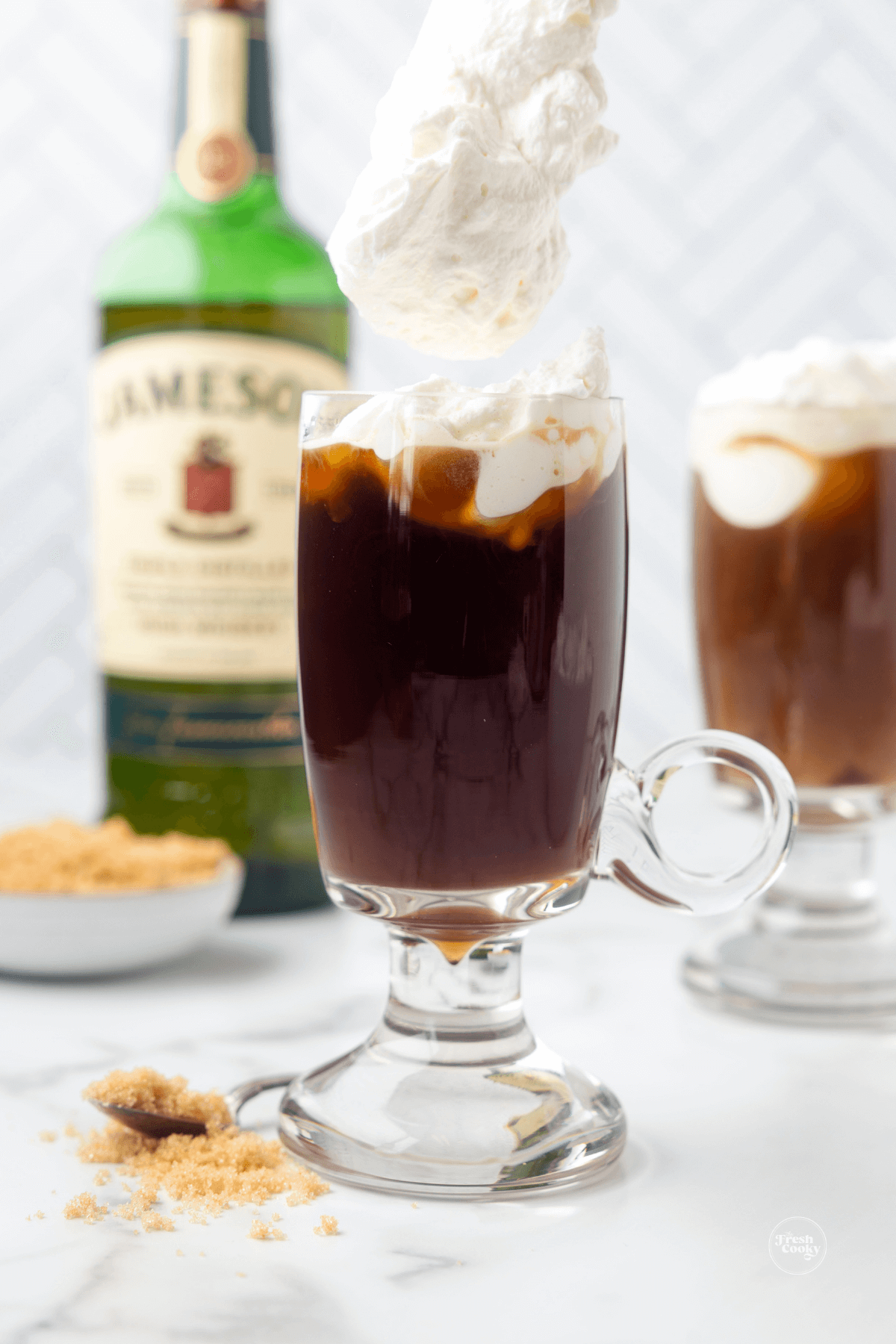 Frequently Asked Questions
What type of whiskey should I use in Irish coffee?
Irish coffee traditionally uses Irish whiskey, but you can use any whiskey you prefer. However, Irish whiskey has a smoother taste that complements the coffee well.
Do I need to use heavy cream?
Yes, heavy cream is traditionally used in Irish coffee. It creates a rich and velvety texture that is perfect for this drink.
Can I use a different type of sugar?
Yes, you can use any sugar you prefer, regular sugar is fine, but brown sugar or raw sugar is recommended for its rich flavor.
What is the difference between Bailey's coffee and Irish coffee?
They are pretty different, Bailey's already has a heavy cream mixture in the whiskey, so it's more of an Irish Cream Coffee vs. an authentic Irish coffee. Both are delicious.
How to Make Non-alcoholic Irish Coffee
Super easy to make for those wishing to enjoy a non-alcoholic Irish Coffee. If you still want it to taste authentic, use a non-alcoholic whiskey (yup, they make it!). Or omit the whiskey altogether, add a pump or two of Irish Cream Syrup or a splash of Irish Cream Creamer.
What is the best coffee to use for an Irish Coffee
Here at The Fresh Cooky, we are all about making it yours, adding your twist. The traditional recipe used a medium roast blend, as my research showed. But in my recipes, I encourage you to use what you LOVE!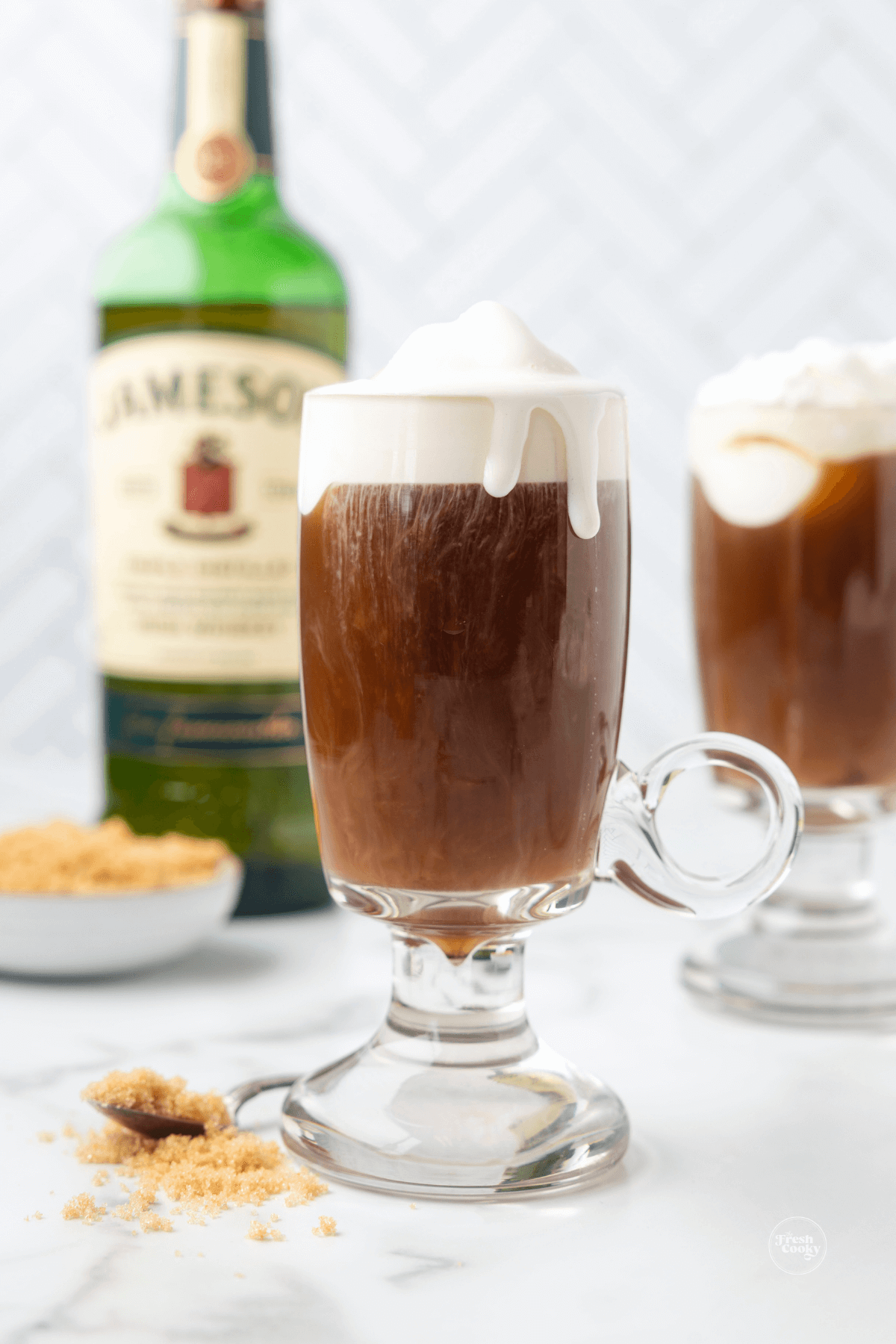 More great recipes to discover
I hope you loved this easy Irish Coffee Cocktail recipe — if you did, would you share your creation on Instagram, Facebook, and Pinterest? And be sure to comment below!
Like this recipe?
Don't forget to give it a ⭐️⭐️⭐️⭐️⭐️ star rating and comment below the recipe!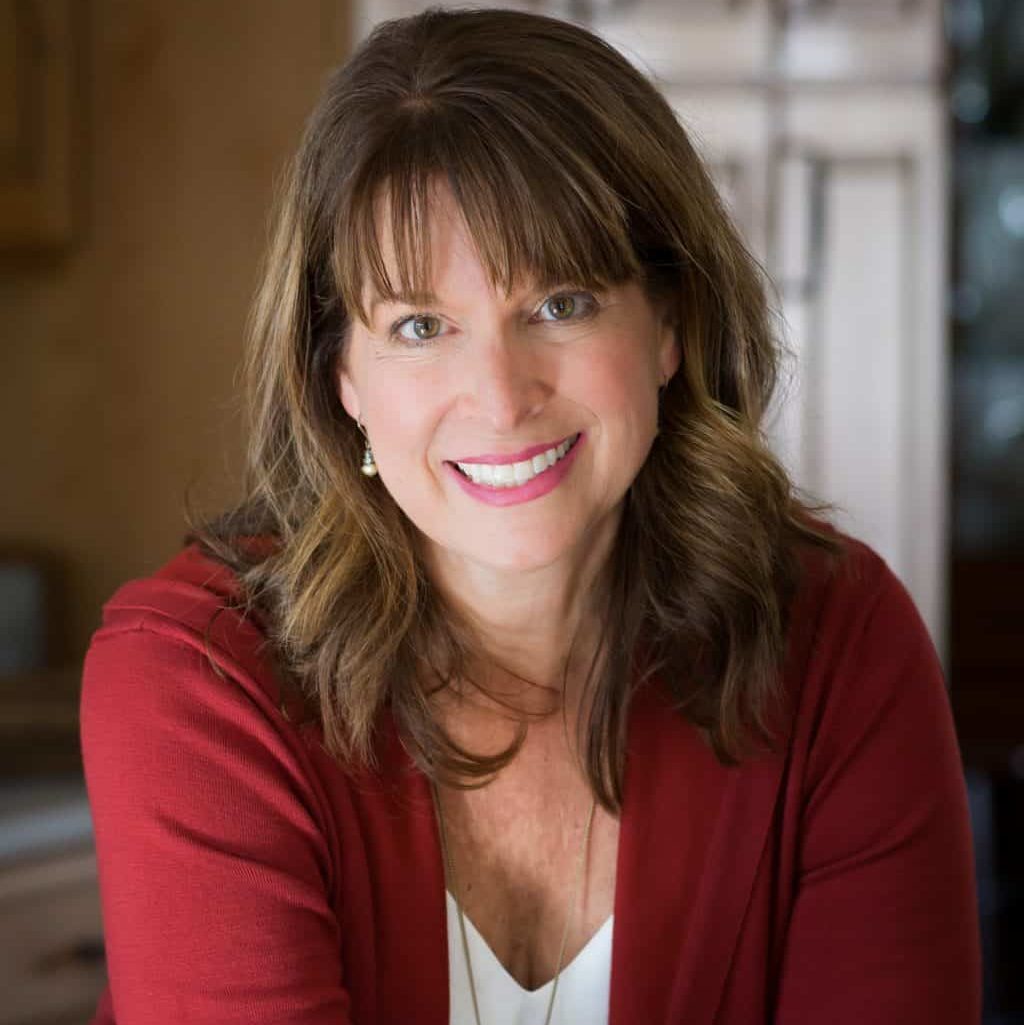 About Kathleen Pope
Recipe Innovator | Food Photographer | Food Writer
Hi, I'm Kathleen Pope. Here at The Fresh Cooky you will find easy, mostly from-scratch, trusted recipes for all occasions. From speedy dinners to tasty desserts, with easy step-by-step instructions. I am here to help teach you how to make mouthwatering recipes without spending hours in the kitchen. Read more about Kathleen here.