Traditional Irish Brown Bread Recipe
As an Amazon Associate, I earn from qualifying purchases. Please read my disclosure policy.
This authentic Irish Brown Bread recipe is a hearty whole wheat loaf made with buttermilk and sweetened with rich molasses. It's a traditional Irish recipe, perfect for serving with stews and soups, and of course on St. Patrick's Day!
Irish brown bread is known for its distinctive hard crust, which is often thick and slightly crunchy. The inside of the bread is usually moist and slightly crumbly and tender, with a nutty aroma that is reminiscent of freshly baked whole grains.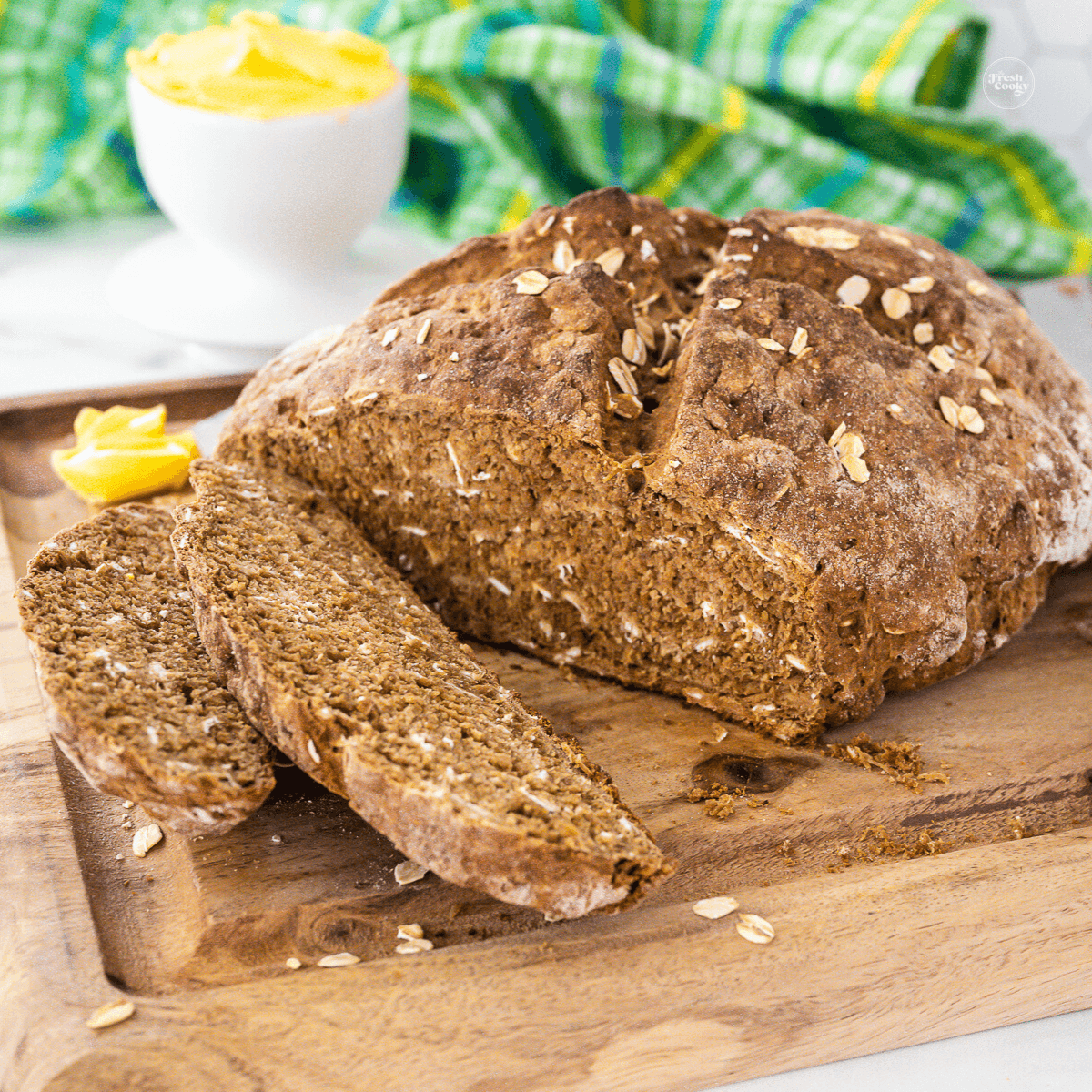 I enjoy giving precise details in my recipe posts to lead my readers through any questions. If you're just here for the printable recipe, feel free to click "Jump to Recipe" right under the title of this post, and you'll head straight there!
History of Irish Brown Bread
The origins of this dense, rustic bread was a cheap and practical way to make fresh bread using flour and soured milk. It hasn't changed too much since the19th century.
Irish brown bread is a traditional type of bread that is widely enjoyed in Ireland and the United States alike. After doing a little research, I discovered it is typically made with wholemeal flour. Irish Wholemeal flour known as "brown flour" is a coarsely ground whole-wheat or whole-grain flour, typically made from hard red wheat, it is higher in fiber and protein and gives the brown bread a dense, nutty texture and a hearty flavor.
Wholemeal flour was difficult to find, so I improvised using stoneground whole wheat flour and added some wheat germ to the mixture for a similar texture and flavor. I know you will love it!
I used my classic 4-ingredient Irish Soda Bread recipe and tweaked it to be a hearty, whole-grain brown bread based on a few recipes from Irish cookbooks.
Healthy Twist
Healthy bread? That's right! Bread made with whole wheat can be very beneficial for your health, including this heart-healthy, fiber-rich and vitamin-packed Irish brown bread.
Why You Will Love this Recipe
Fresh – Who doesn't love quick breads? This Irish brown soda bread will become a family favorite.
Healthy – Irish brown bread is much healthier than typical dinner rolls or white bread. The stone-ground wheat flour and molasses have numerous health benefits.
Easy – This is a good recipe to invite the little ones into the kitchen! With some mixing and kneading, it's ready to pop in the oven. The kids will love having a part in making homemade bread!
Simple Ingredients Irish Brown Bread
Ingredients, directions and nutritional information in the printable recipe card at the end of the post.
Flour | You'll mix two flours for this recipe: stone-ground whole wheat flour and unbleached all-purpose flour. If preferred, use whole-wheat or wholemeal flour, but you may need to add more buttermilk, up to 2 cups.
Rolled oats | Adds fiber and nutty flavor, do not use quick-cooking oats; make it even more authentic and use Irish oats.
Wheat germ | This optional ingredient adds nutty notes to the bread, brings more nutritional benefits, and makes it more like Irish wholemeal flour. Alternatively, you can use wheat bran instead of wheat germ.
Molasses | Give this brown bread a touch of sweetness with rich molasses. Similar recipes use dark brown sugar instead of molasses.
Baking soda | Help the bread rise with baking soda as the leavening agent. Be sure to distinguish it from baking powder. Make sure your baking soda is fresh.
Salt | Just a dash of kosher salt will enhance the sweeter notes of the bread.
Buttermilk | Buttermilk gives the bread a subtle acidity, making each bite slightly tangy, and reacts with the baking soda to give the bread its rise without yeast. See how to make your own buttermilk.
If you do not like the chewy flecks of rolled oats in bread, grind rolled oats into flour using a blender or replace them with oat flour.
Round out your St. Paddy's day with Baked Corned Beef and Cabbage, or Bangers and Mash with Milk Stout Gravy, Skillet Shepherd's pie, and finish it with this easy Guinness Chocolate Cake with Irish Buttercream, and don't forget a traditional Irish Coffee.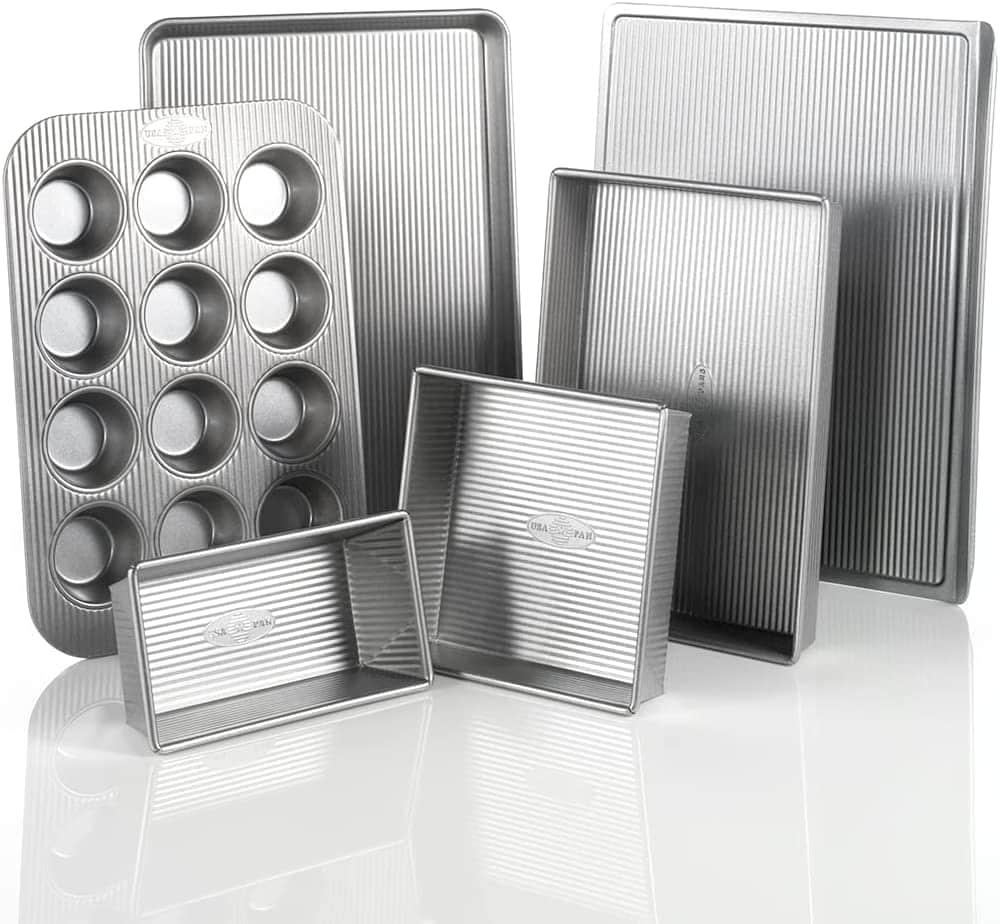 Make your own Buttermilk or Soured Milk
To a 2-cup liquid measuring cup, add 1 ½-2 tablespoons vinegar or lemon juice, then fill up the measuring cup to the 1 ¾ mark or 2-cup mark with your favorite milk; plant-based milk may also be used. Stir and allow to sit for 5-10 minutes to sour.
How to Make Traditional Irish Brown Bread
Step 1 | Mix the Dry Ingredients.
Before we dive right into the recipe, preheat the oven to 450°F (232° C) and set out a 10-inch cast iron skillet. You can also line a baking sheet with parchment paper instead of using the cast iron skillet.
Then, set out a medium to large bowl, and add your dry ingredients, including the stone-ground wheat flour, all-purpose flour, rolled oats (or oat flour), wheat germ, baking soda, and salt. Mix them until they are fully incorporated.
Step 2 | Add the Wet Ingredients to form the Dough
Next, use your hands or a wooden spoon to make a well in the middle of the ingredients. Add buttermilk and molasses to the bowl and stir it in to make a sticky dough. If the dough is dry and crumbly, add some more buttermilk, one tablespoon at a time. Continue adding the buttermilk until the dough comes together nicely; flour is incorporated but not too sticky.
Step 3 | Knead the Dough and form a Disc
Then, clear a workspace and lightly dust it with flour. Place the dough onto the floured surface and gently knead it with your hands to further bring it together. You only need to do this a few times—Be sure not to overmix the bread dough, or it may come out a little denser than desired.
Pat the dough into a large round disc about 8-10 inches in diameter and 1 ½ – 2 inches thick. If your dough is looking a little rustic and bumpy, no worries! This is fine!
Next, use a sharp knife to cut a cross on the top of the loaf and puncture each of the quarters with the tip of the blade. Legend has it; this lets the fairies out. As a final touch, sprinkle with some rolled oats or caraway seeds. But this is, of course, optional.
Step 4 | Bake the Bread
If you're using the cast iron skillet for baking your bread, drop some butter and slip it into the oven to melt. Then, remove it and place the dough into the buttered cast iron skillet. If preferred, transfer the soft dough to a lined baking sheet instead.
Bake the dough for about 15 minutes at 450° F (232° C), then reduce the heat to 400° F (204° C) and bake the bread for another 20-25 minutes. You'll know the Irish brown bread is finished baking when you tap the bottom and hear a hollow sound. You may also check the doneness of the bread with an instant-read thermometer. Insert it into the center of the loaf. When it reaches 200° F (93° C), your bread is good to go!
Step 5 | Cool and Slice!
Now, place the bread on a wire rack, and let it rest, cooling for about 30 minutes before slicing; it's essential to let it cool for a bit. For the best texture and flavor, serve your Irish brown bread slices while they're still toasty and warm! To top it all off, smear a pat of delicious Irish butter and jam on each piece of fresh bread—YUM!
Why should I cool the bread a bit before slicing it?
As the bread cools, a sciency thing happens, the water molecules move outward towards the crust, which helps to soften the crust and prevents the interior of the bread from being gummy. If you slice in too early, your bread will be difficult to slice and you will have a gooey gummy mess that sticks to your knife. So wait just a little bit, 30 minutes is about right. Your bread will still be plenty warm to melt that butter!
Fresh Tips
If you don't have an instant-read thermometer, check the doneness of your authentic Irish brown bread recipe with a toothpick or wooden skewer. Please insert it into the center of the loaf. If the toothpick is clear of crumbs, the bread should be ready!
Irish brown bread isn't traditionally made in a loaf pan. Bake the dough in a cast iron skillet or lined cookie sheet for this recipe. But if you prefer to bake in a loaf pan, feel free, though you might need to bake it a bit longer, covering it with a little aluminum foil if browning too quickly.
Variations & Substitutions
Guinness Twist: Some Irish brown bread recipes include a dash of malty and sweet Guinness Stout to give it a unique flavor. If you choose to use some Guinness, reduce the amount of buttermilk by the amount of Guinness or make my four-ingredient beer bread using Guinness instead.
Add-Ins: For more texture and flavor, include about half a cup of raisins, currants, or a tablespoon of caraway seeds.
Wholemeal or Whole-Wheat – You can make an authentic Irish brown bread recipe using all whole-wheat or wholemeal flour if desired. Whole grains absorb and need more moisture, so you may need to add additional buttermilk to the dough. In recipe testing, I enjoyed the crumb using the method outlined below.
GF Irish Brown Bread: This recipe is not gluten-free as is. However, you can swap the whole wheat and all-purpose flour with a combination of gluten-free alternatives, like brown rice flour, sorghum flour, a good gluten-free all-purpose flour, and millet flour.
Dairy-Free Brown Bread: The only dairy ingredient in this recipe is buttermilk. Luckily, most stores will have a dairy-free buttermilk alternative so that you can make this delicious bread for those with lactose intolerance.
Softer Crust Authentic Irish Brown Bread Recipe
I love the crunchy crust on brown bread; if a softer crust is desired, during the last 5 minutes of baking, brush the top of the brown soda bread with 1-2 tablespoons of melted butter, and if you have any left, brush on after removing from the oven as well.
Storage Tips
Room Temperature – Irish brown bread tends to dry out quickly. Store it in an airtight container or tightly wrapped with plastic on the counter for 2-3 days. Try using a bread saver or this bread box to retain moisture.
Fridge – In an airtight container, the bread will last longer in the refrigerator than at room temperature. It should keep for around five days when stored properly.
Freezer – To preserve the bread for much longer, store cooled brown soda bread by wrapping twice in plastic wrap, then place it in a sealed freezer bag or something similar and keep it in the freezer for up to 3 months.
Frequently Asked Questions
Why do we eat Irish soda bread on St Patrick's Day?
Authentic Irish soda bread and brown bread are served for superstitious reasons. The Irish believe that the cross made on the surface of the bread's crust will release fairies and deter evil spirits, protecting their family and loved ones.
Traditionally, the bread was made every couple of days and eaten often with dinner. Today, it is mainly served on St. Patrick's Day and other holidays, though in our house it's made anytime we are having a hearty stew, soup or when I need a fast bread recipe.
What do you eat with Irish brown bread?
Of course, this Irish bread is best served with other classic Irish meals, like corned beef and cabbage or traditional soups and stews. It's also tasty as a simple breakfast, toasting the bread and topping it with quality butter, jelly, or jam.
Really, it can be served any way you would typically use bread, rolls, or biscuits.
What's the difference between brown bread and traditional Irish soda bread?
Irish brown bread and soda bread are traditional Irish recipes made with very similar methods. However, the brown flour version has more of a nutty and rich flavor with a tender texture, while the white flour soda bread is a little sweeter and a bit more hearty biscuit-like – we love them both ways!
More Delicious Bread Recipes
Be sure to let the loaf cool off before slicing and serving. Otherwise, you may have a crumbly, gummy mess!
I hope you loved this authentic Irish Brown Bread Recipe — if you did, would you share your creation on Instagram, Facebook and Pinterest? And be sure to comment below!
Like this recipe?
Don't forget to give it a ⭐️⭐️⭐️⭐️⭐️ star rating and comment below the recipe!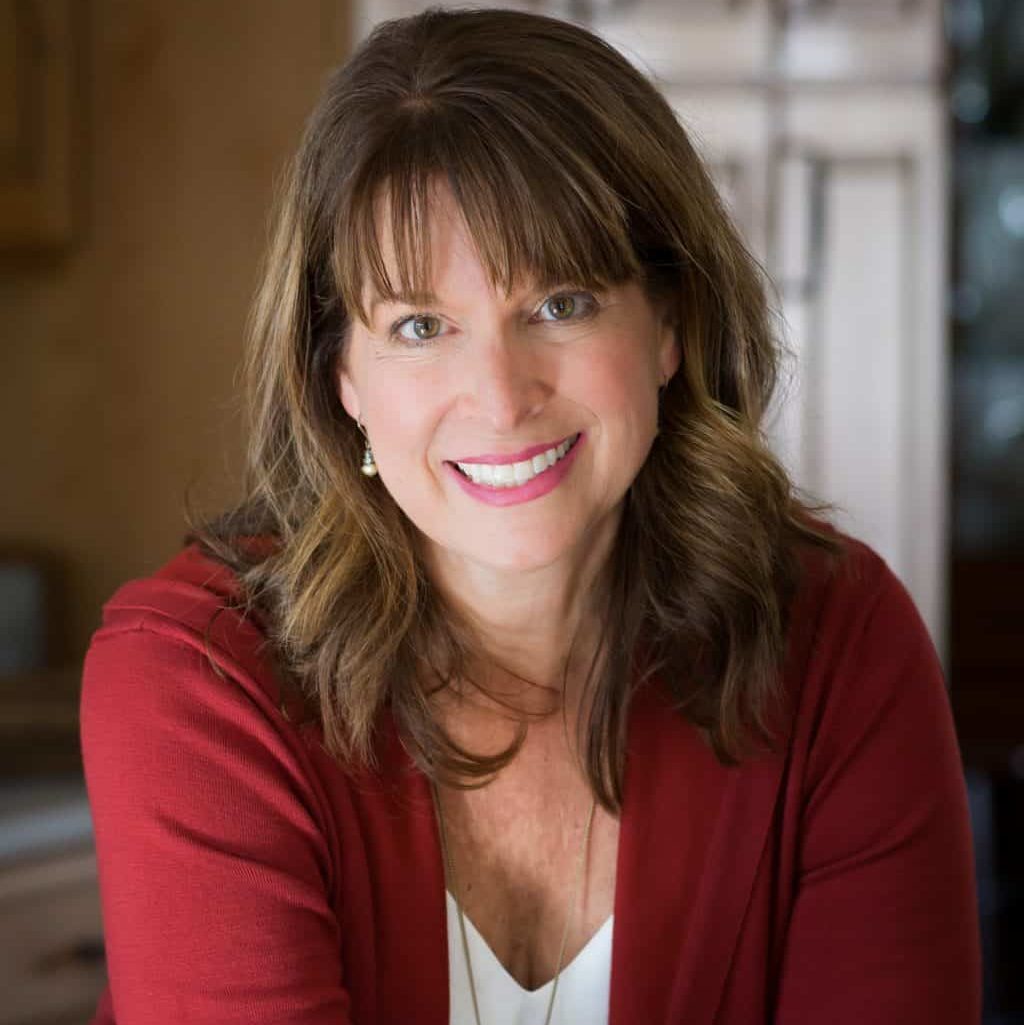 About Kathleen Pope
Recipe Innovator | Food Photographer | Food Writer
Hi, I'm Kathleen Pope. Here at The Fresh Cooky you will find easy, mostly from-scratch, trusted recipes for all occasions. From speedy dinners to tasty desserts, with easy step-by-step instructions. I am here to help teach you how to make mouthwatering recipes without spending hours in the kitchen. Read more about Kathleen here.