Easy Old-Fashioned Rhubarb Cake Recipe
As an Amazon Associate, I earn from qualifying purchases. Please read my disclosure policy.
If you love great recipes, you are going to love this easy Old-Fashioned Rhubarb Cake Recipe. Just like Grandma's rhubarb cake, a moist cake with a delectable crunchy topping, perfect for breakfast or an afternoon snack cake.
My friend Larry gave me this recipe last year, saying it was one of his favorites! His wife, Judy used to make this rhubarb cake recipe every spring and summer. My friend Judy lost her battle to Alzheimer's a few year back, so I wanted to make this easy rhubarb coffee cake recipe to bring to my friend, hoping it would bring back great memories of his darling wife.
If you are a rhubarb recipe lover, you are going to want to try my Strawberry Rhubarb Crumb Bars, this amazing Buttermilk Rhubarb Bread recipe, incredibly easy Rhubarb Dump Cake and this fun Strawberry Rhubarb Salad recipe.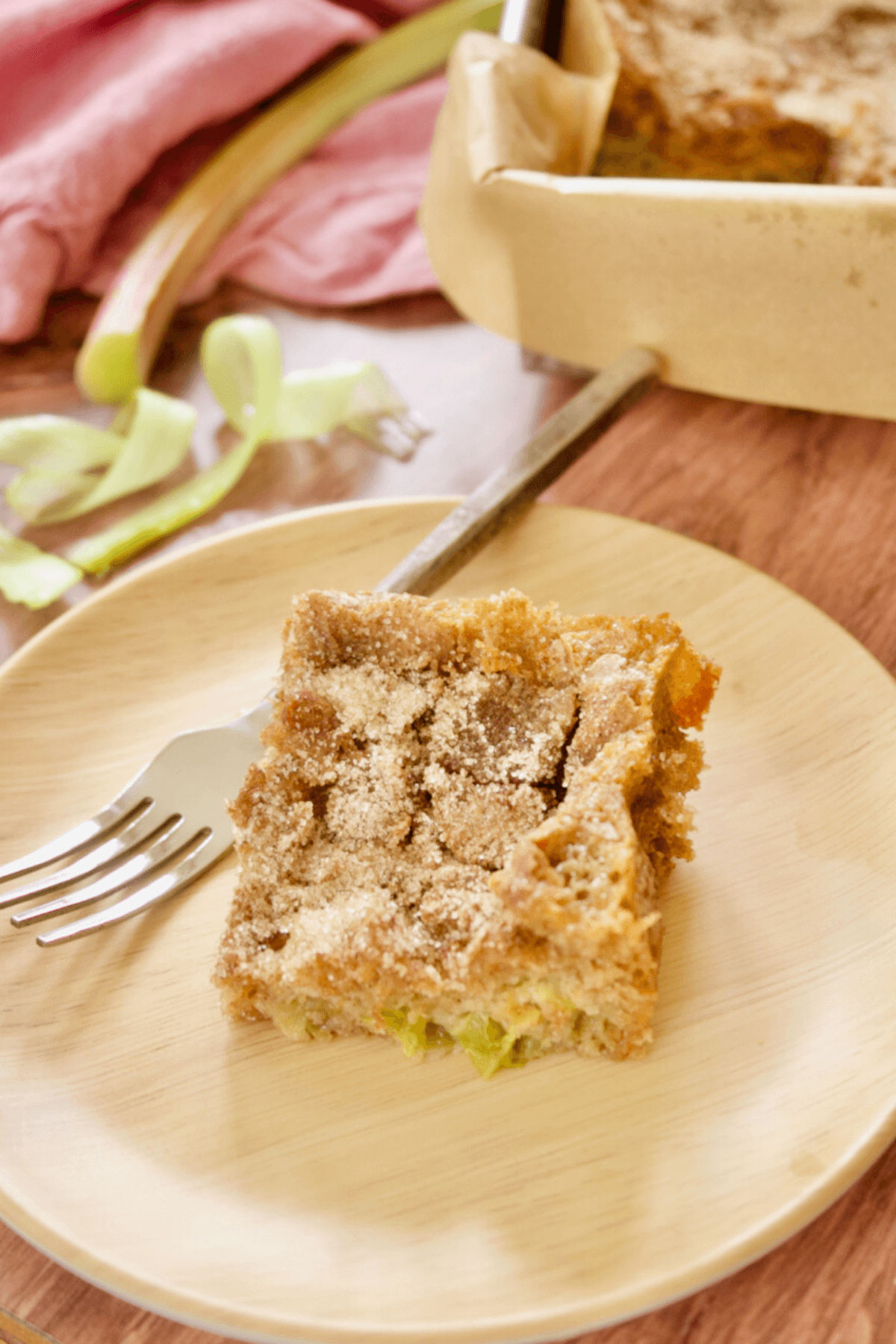 Why You Will Love This Rhubarb Coffee Cake Recipe
A good old-fashioned rhubarb cake recipe, just like Oma used to bake!
Small batch, but easily doubled into a 9×13 inch pan.
Make Ahead and Freeze!
Simple Ingredients
The full list of ingredients is in the printable recipe card at the bottom of this post.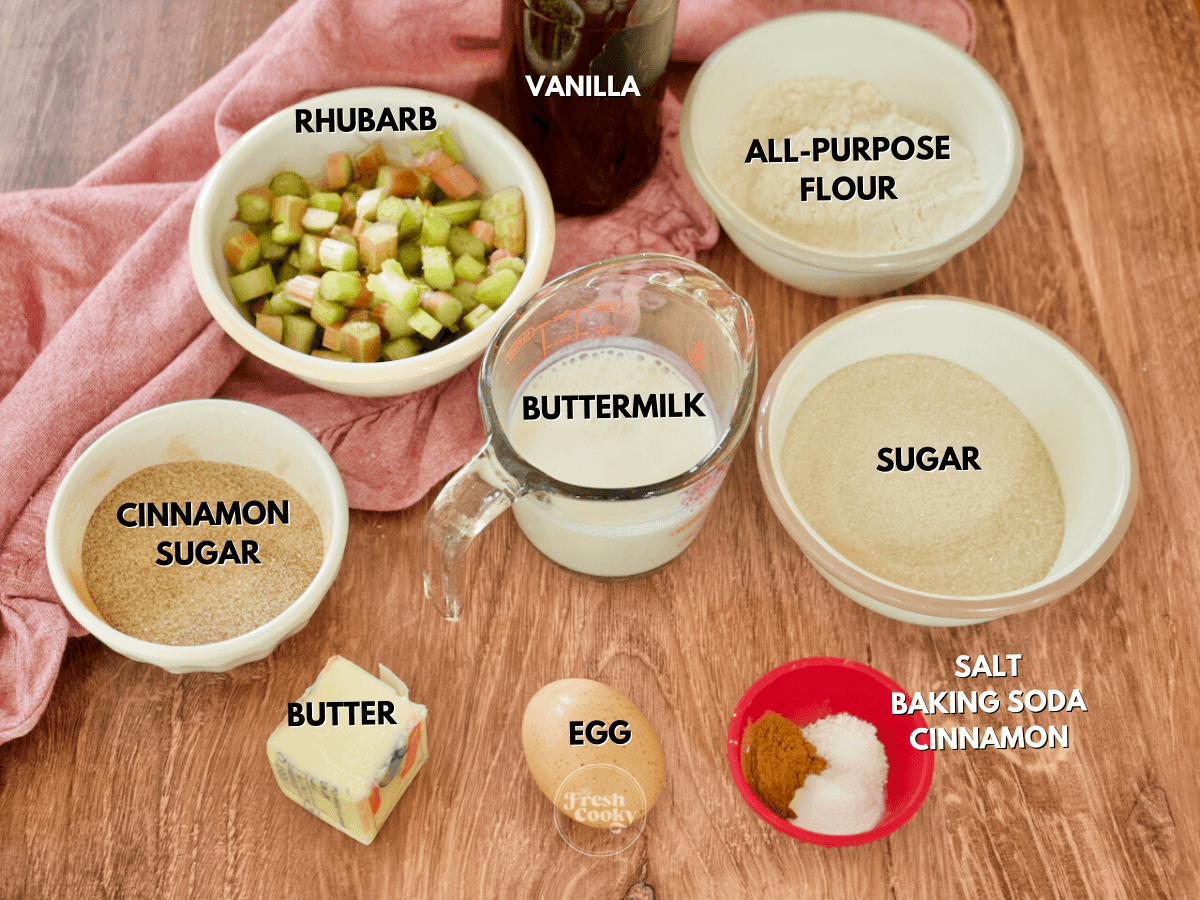 Sugar | I used all natural cane sugar, but you could also use a combination of brown sugar and white sugar.
Butter | Use real butter, makes it so much better! Although if desired you may replace with vegetable oil.
Egg | it's always better if you can bring to room temperature, I used a large egg
Buttermilk | also better at room temperature, make your own if needed. Add 1 tablespoon of vinegar or lemon juice to a cup of milk, stir and let sit for 5-10 minutes.
All-Purpose Flour | I use organic, unbleached all-purpose flour
Diced Rhubarb | Fresh or frozen rhubarb, washed and cut into small pieces, do not thaw if using frozen rhubarb.
Other Stuff | Vanilla extract, baking soda, salt and a little bit of cinnamon to finish it off
How to Make Easy Rhubarb Cake Recipe
Preheat oven to 350 degrees F and grease or line an 8×8 pan with parchment paper. You may also make in a cake pan or an 8″ springform pan — see my notes below for how to make this into easy rhubarb muffins or at high attitude.
In a stand mixer fitted with a paddle attachment or using a large bowl with a hand mixer; cream together ¾ cup sugar (reserving the rest of the sugar for the topping) and the softened butter, for about 3-4 minutes until light and fluffy.
Add egg and vanilla, mixing until blended, about 30 seconds.
Dissolve the baking soda in the buttermilk, and with mixer on low speed drizzle buttermilk mixture into the wet ingredients.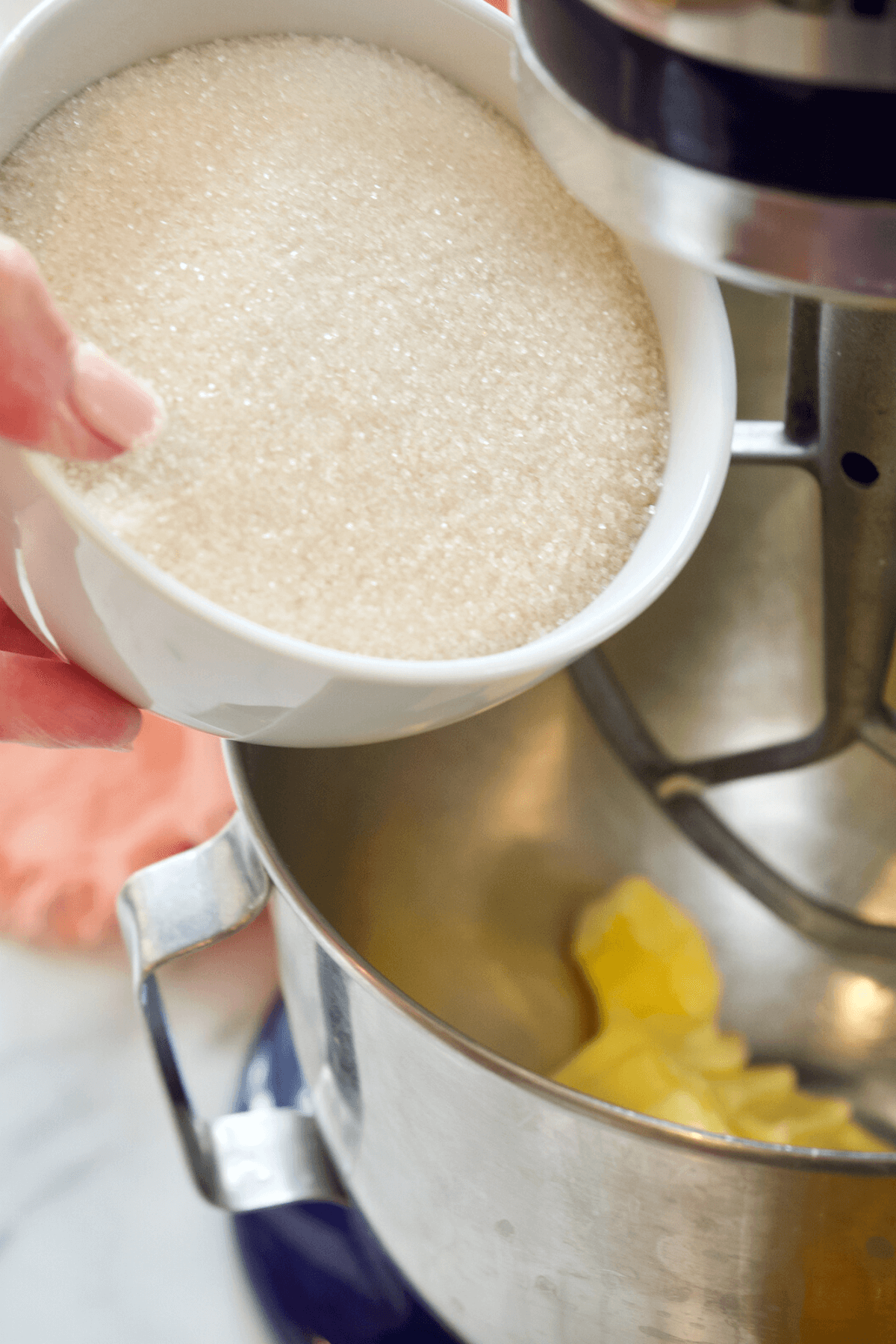 In a small bowl, add salt and cinnamon to the flour, whisking to combine the flour mixture.
Pour the dry ingredients into the wet ingredients, adding the chopped rhubarb to the top, then gently fold the dry ingredients into the mixture, I use a large wooden spoon or spatula.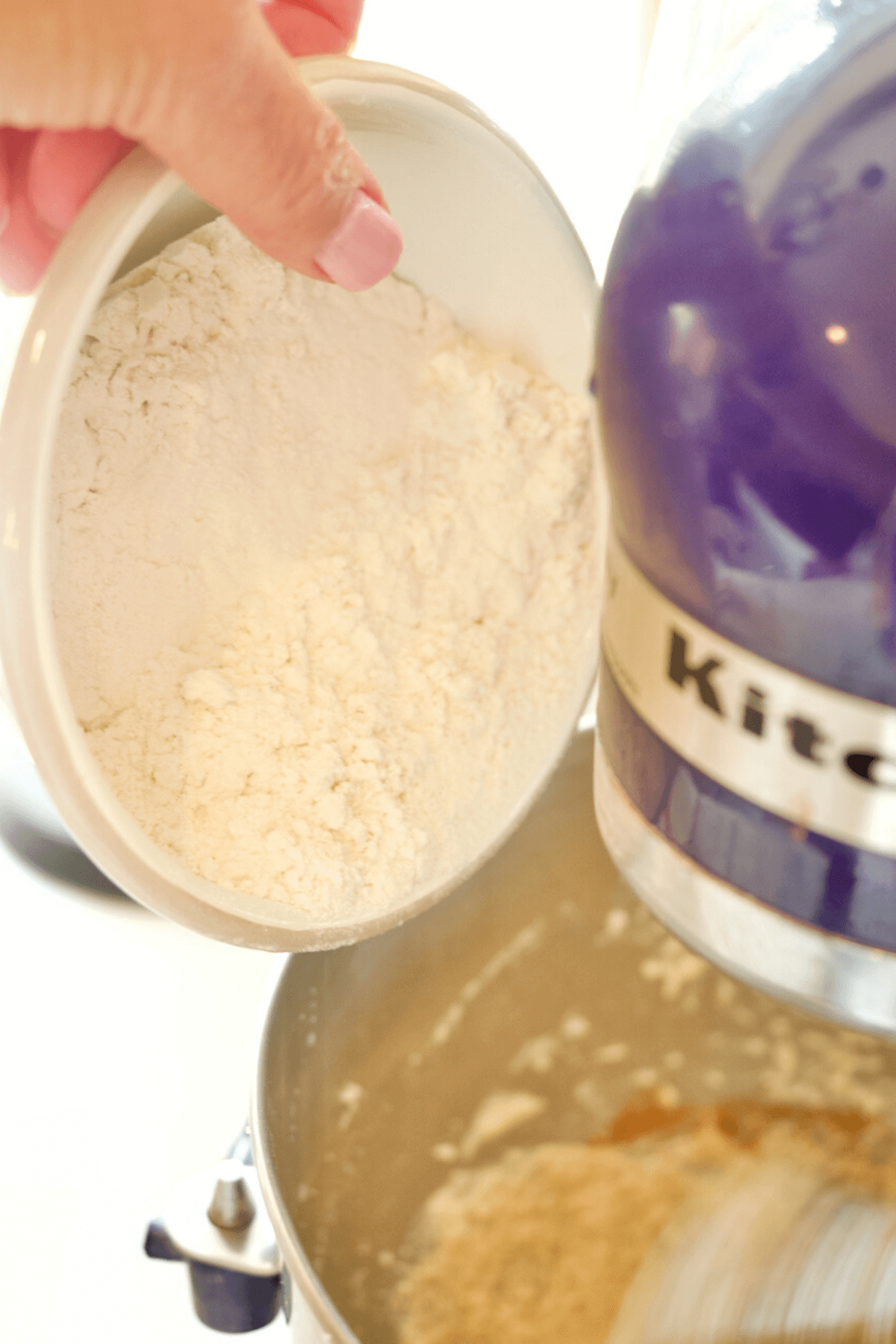 Pour batter into prepared pan, then mix together the topping ingredients; remaining ¼ cup sugar and ½ teaspoon cinnamon and sprinkle over the top of the cake.
Bake at 350 (375 for high altitude rhubarb recipes) for about 30-40 minutes until toothpick inserted comes out clean.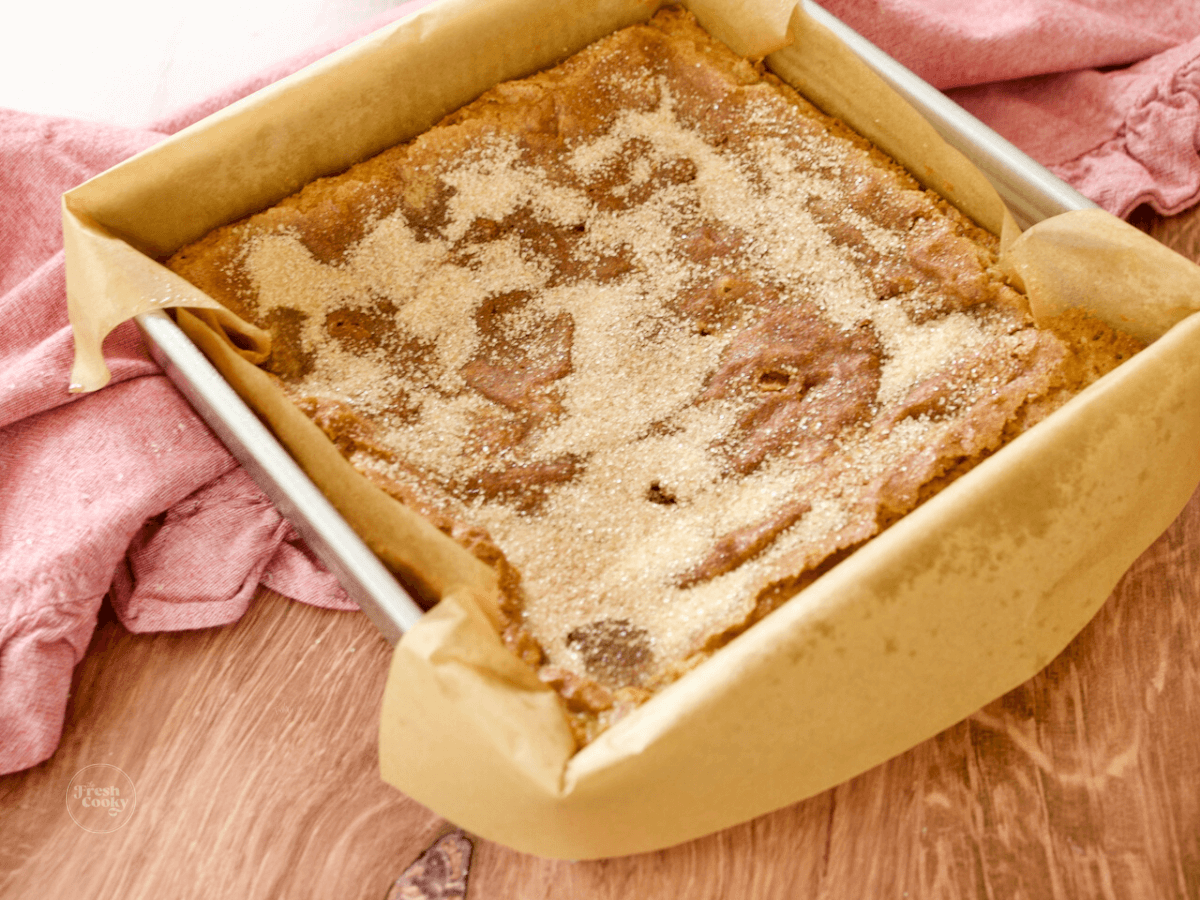 How to Serve Rhubarb Coffee Cake
Variations & Substitutions for Rhubarb Breakfast Cake
Rhubarb Muffin Recipe | Line cupcake tin with cupcake liners or spray well, scoop batter into cupcake liners, filling until about ⅔ – ¾ full. Sprinkle with cinnamon sugar and bake at 375 for 18-20 minutes until tops spring back when lightly touched and toothpick inserted comes out clean. Cool on wire rack.
Make a brown sugar streusel topping | Replace the granulated sugar with brown sugar for a more caramel sugar topping.
Gluten-Free Rhubarb Recipe | In my experience it's easy to convert recipes like this to gluten-free! Replace all the flour with gluten-free all-purpose flour, my favorite is either Bob's Red Mill 1-to-1 or King Arthur's Cup for Cup. Also try a combination of GF AP Flour, almond flour or oat flour.
Different fruits | Add sliced strawberries (a classic with rhubarb), cherries, raspberries, apples, whatever fruit you have on hand, even frozen will work! Just make sure the total volume equals one cup.
Instead of baking in an 8×8 pan, line a loaf pan with parchment paper and bake, you might need to bake it a bit longer.
Add some zest! Lemon zest, orange zest would be delicious added to the tart rhubarb batter.
You can always replace some of the buttermilk for sour cream in this sweet cake.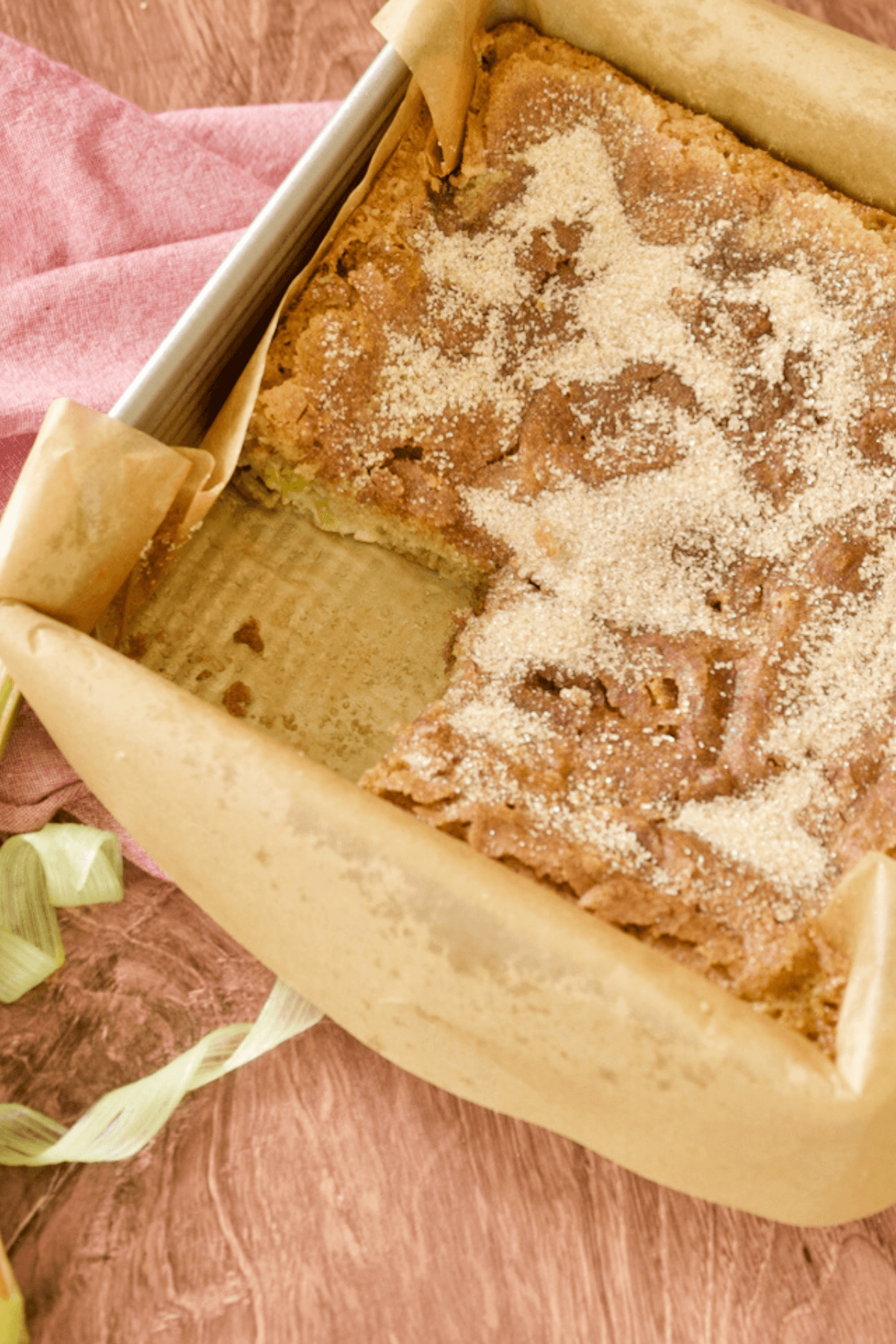 You see, there are plenty of great ways to change up this versatile and delicious breakfast or afternoon coffee cake treat.
Equipment Recommended
A sturdy 8×8 pan and a hand mixer or stand mixer is all you need!
Storage
Store leftovers in an airtight container on the counter up to 3-4 days, in the fridge up to 1 week and frozen up to 3 months. If freezing or placing in the refrigerator be sure to cool the cake completely.
Make-Ahead
Make and bake this delicious rhubarb coffee cake recipe ahead of time, cool cake completely, then wrap well in plastic wrap and if needed, freeze for up to 3 months. Thaw in fridge or on counter and enjoy.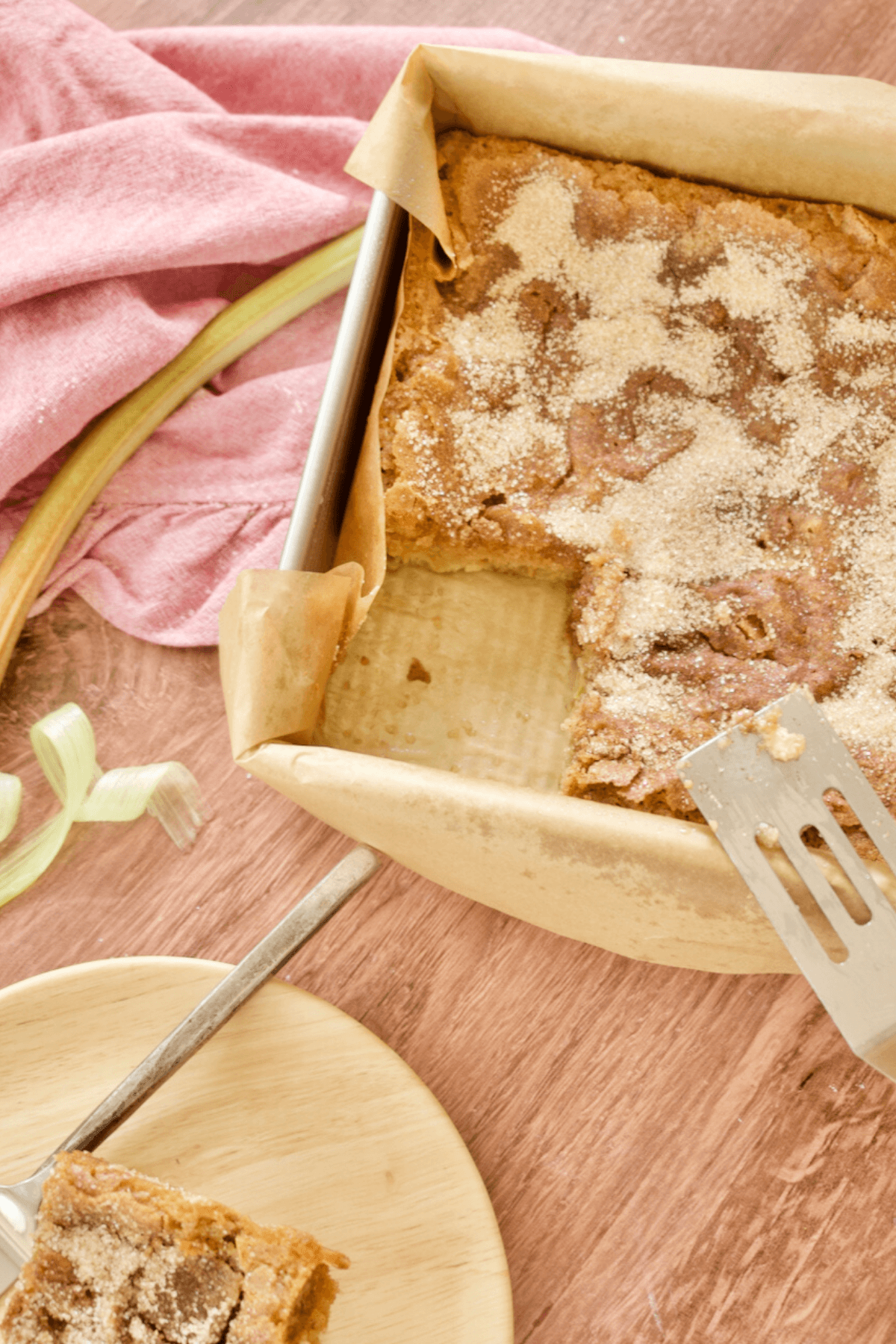 High Altitude Rhubarb Cake Recipe
The only adjustment needed is that you will bake this recipe at 375 degrees between 30-40 minutes. It's done when toothpick inserted comes out clean.
Tips for Two
Bake as muffins, wrap individually and freeze; see how-to under variations. Or just freeze in two serving portions, removing the portion to thaw for a few hours before enjoying. Or make in mini loaf pans, freezing the ones you aren't eating now.
Frequently Asked Questions
How to tell if rhubarb is ripe?
Some might think that if the stalk is red it is ripe, but red stalks are not the only way to tell, especially since there are multiple varieties of rhubarb and some are not red. Instead, look to the length. The best time to harvest rhubarb to ensure multiple harvest all spring and summer is when the stalks are at least 10 inches long.
How to store fresh rhubarb?
Store rhubarb like you store celery! Though they are unrelated, when it comes to storing it's the same. According to Cooks Illustrated, storing rhubarb in an airtight container will cause the ethylene gas to ripen the rhubarb too quickly. Instead store them as compact as possible, while still giving them space and wrap well in aluminum foil. I have also had luck with them wrapped in a produce bag (biodegradable is even better), but not too tightly.
Check out my friend Chellie's post on how to freeze rhubarb.
How long does rhubarb last?
When rhubarb is properly stored and wrapped, it can last in the refrigerator for up to three weeks.
How can I tell if rhubarb is bad?
Just like other fruits and vegetables, once it has gone soft, slimy, or has an off smell it has gone bad.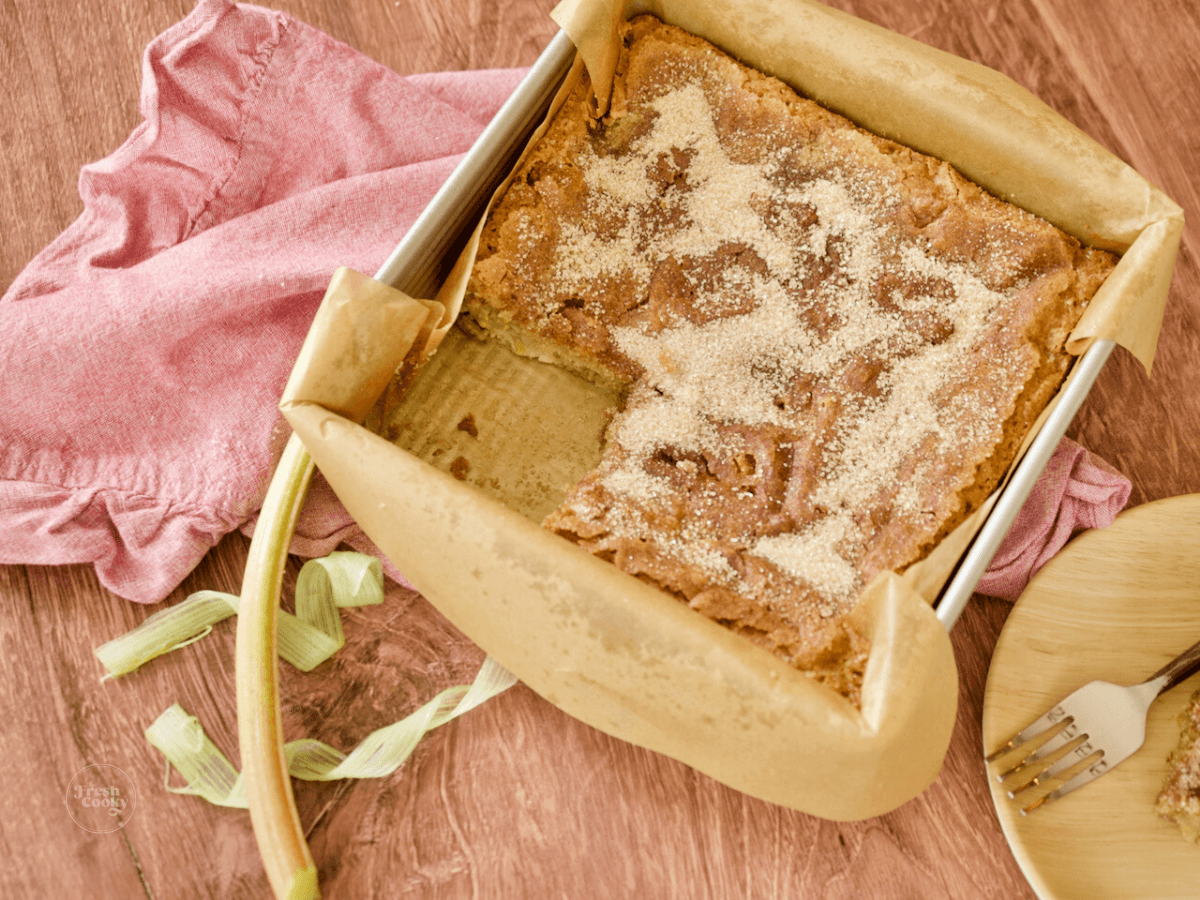 Can I double this Rhubarb Cake Recipe?
Yes, in fact the original recipe from my friend Judy was doubled and made in a 9×13 inch pan. Use the feature on my recipe card below to easily double the recipe.
So the next time rhubarb season rolls around, make this delicious rhubarb coffee cake. And if you do, please be sure to come back and leave it a 5 star rating and comment!
More great breakfast treats
LOVE IT? PIN IT!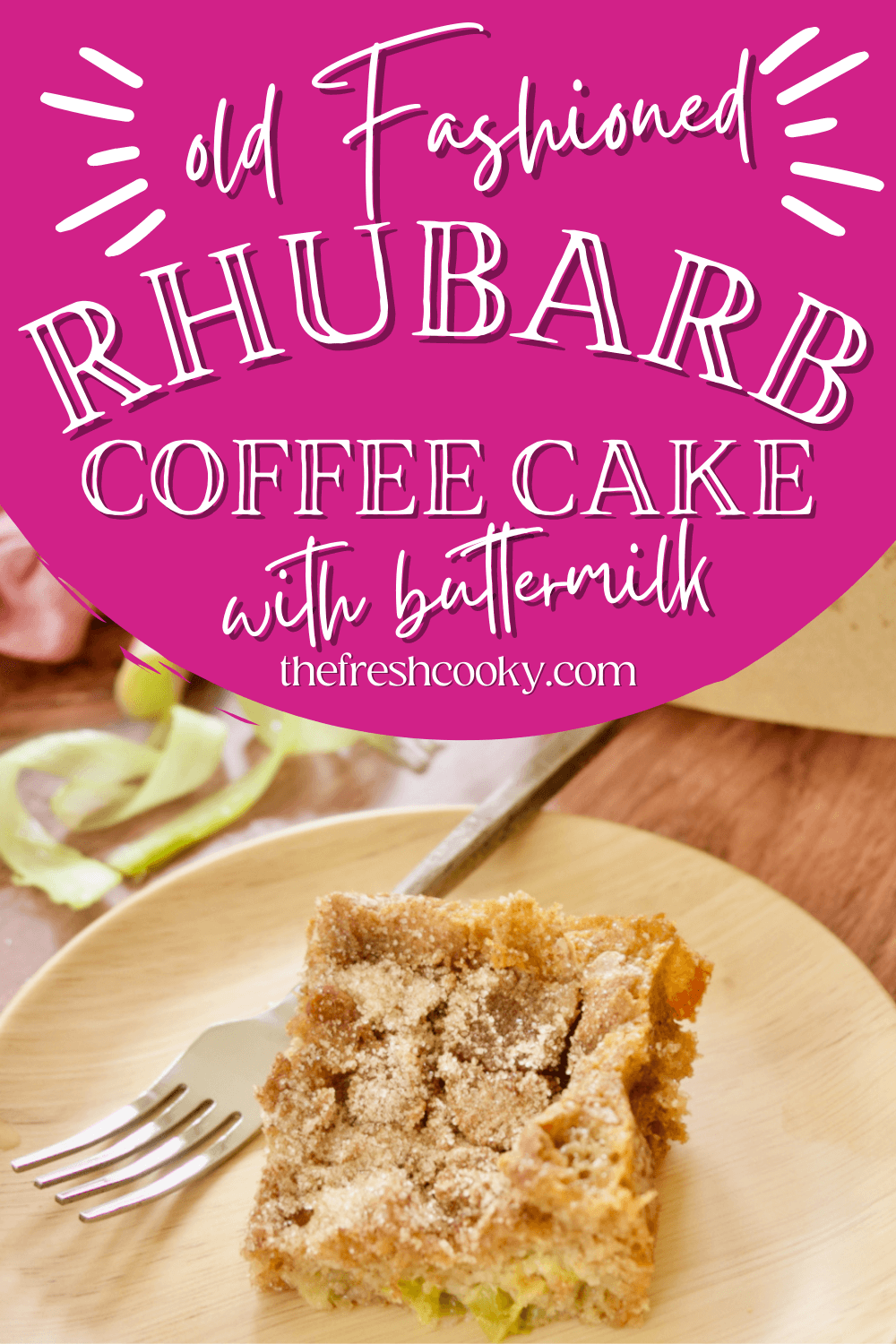 Like this recipe?
Don't forget to give it a ⭐️⭐️⭐️⭐️⭐️ star rating and comment below the recipe!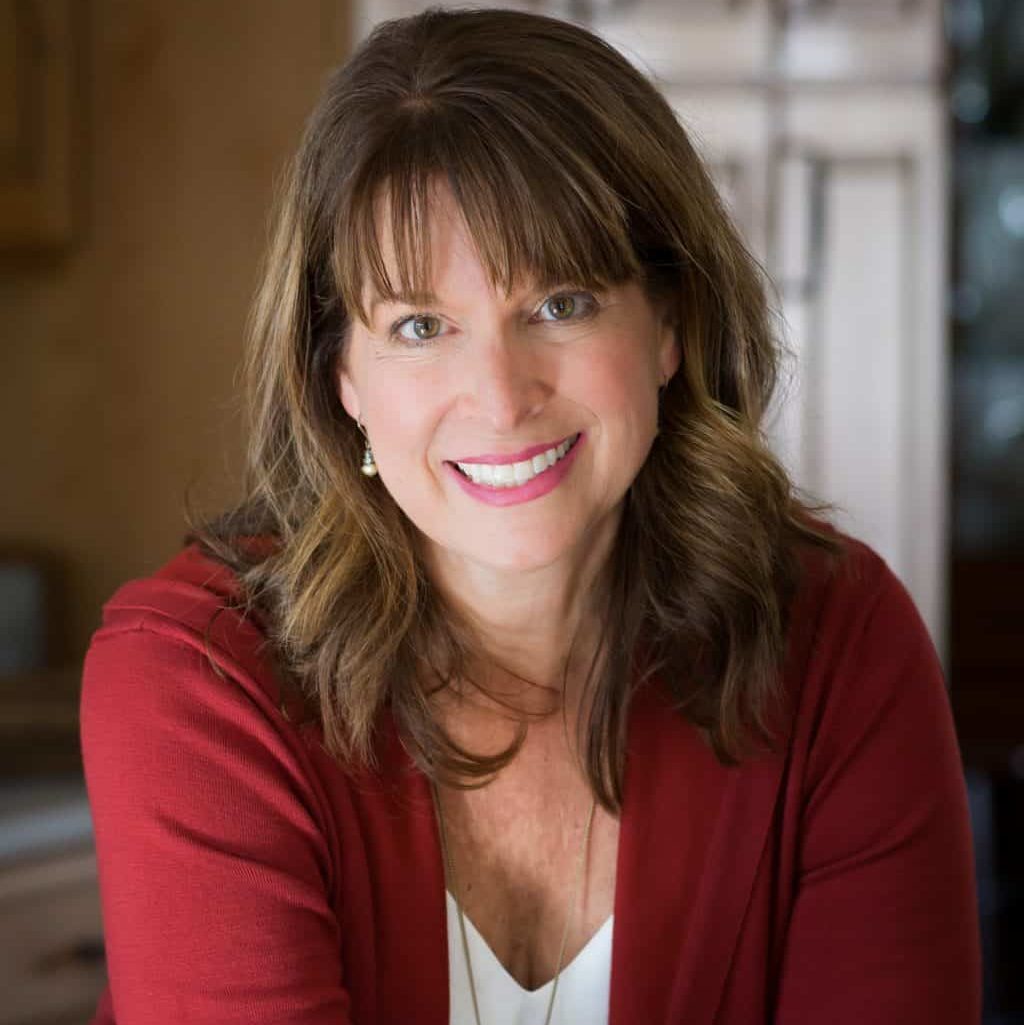 About Kathleen Pope
Recipe Innovator | Food Photographer | Food Writer
Hi, I'm Kathleen Pope. Here at The Fresh Cooky you will find easy, mostly from-scratch, trusted recipes for all occasions. From speedy dinners to tasty desserts, with easy step-by-step instructions. I am here to help teach you how to make mouthwatering recipes without spending hours in the kitchen. Read more about Kathleen here.