As an Amazon Associate, I earn commissions from qualifying purchases (
disclosure policy
).

And just like that we are 21 days from Christmas! That's 3 weeks from today, but don't get your tinsel in a tangle, I have some great ideas for you!
Did you decorate last weekend? Other than our tree (which we will get tomorrow), we decorated most of the house.
New Holiday Treat Recipe, DIY Gift Ideas & Printable Christmas Gift Tags
I love the challenge of making Christmas decor look new and fresh, not by purchasing more, but changing things. Swap our a candle, put red berries in a vase; one must for me is always using fresh greens in my decor, with fairy lights strewn about.
Sit down, grab a cup something hot and enjoy the Advent season, if you don't already have an Advent book you are going through, check out my Advent Resources post.
Christmas Bar Recipe You Will Love!
First up are these incredible Mint Fudge Brownies! As part of the Freaky Friday Virtual Cookie exchange, I was blessed to be assigned to a favorite blogger, read all about it in the Mint Brownie post.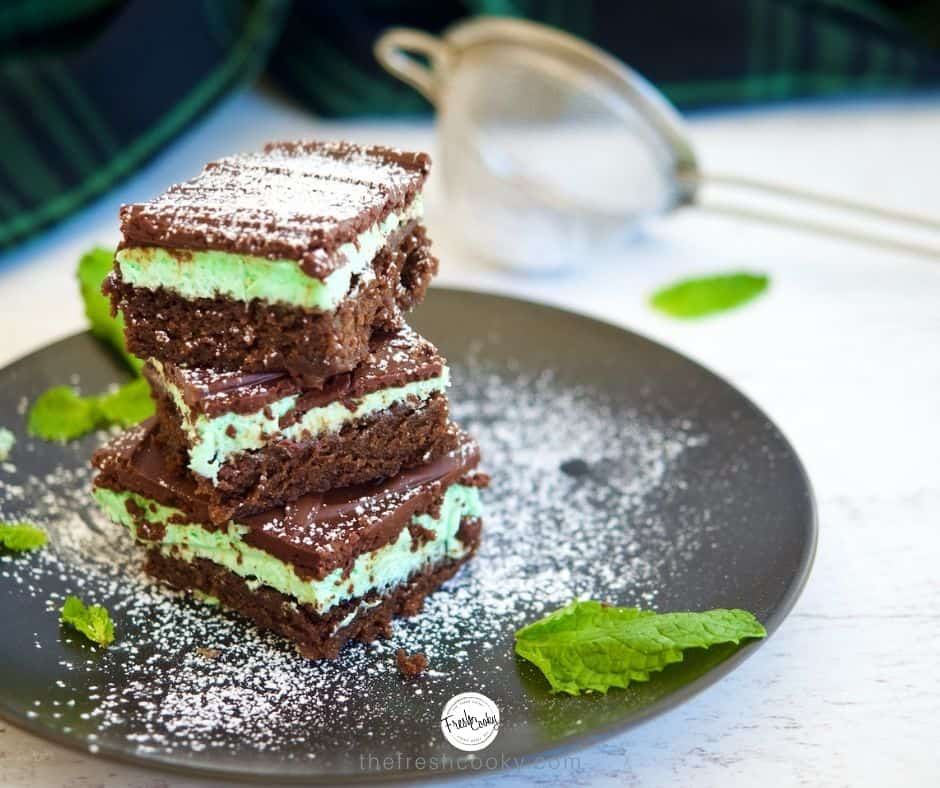 Seriously, they are incredible and much easier than they might appear.
If you are all about the mint, try these minty recipes; Andes Mint Brownies Bites, White Chocolate Peppermint Cheesecake, Chocolate-Peppermint Ice Cream Cake
TAKE ME TO THE NEW RECIPE ALREADY!
Speaking of cookies, or holiday treats at least, check out a couple ofmy faves:
Classic Scottish Shortbread, Oatmeal Rolled Sugar Cookies (a unique cutout cookie), but, in case you are a traditionalist, try my mom's best classic cutout sugar cookies.
Greek Sugar Cookies Koulourakia are a new favorite, pictured below and these Pan Banging Sugar Cookies are caramel-y, chewy, crispy all in one!
BRAND NEW! GIFT TAGS FOR DIY GIFTING
I have had more fun this week making these gift tags! In fact, I went a bit overboard, lol, so not like me (lying through my teeth here) and made lots of options.
Check out all 3 styles, with 4 designs per style.
Great for gifting spiced or candied nuts, any handmade or homemade item and definitely gifts from the kitchen, click here to see all of the cute designs! (more than what you see below)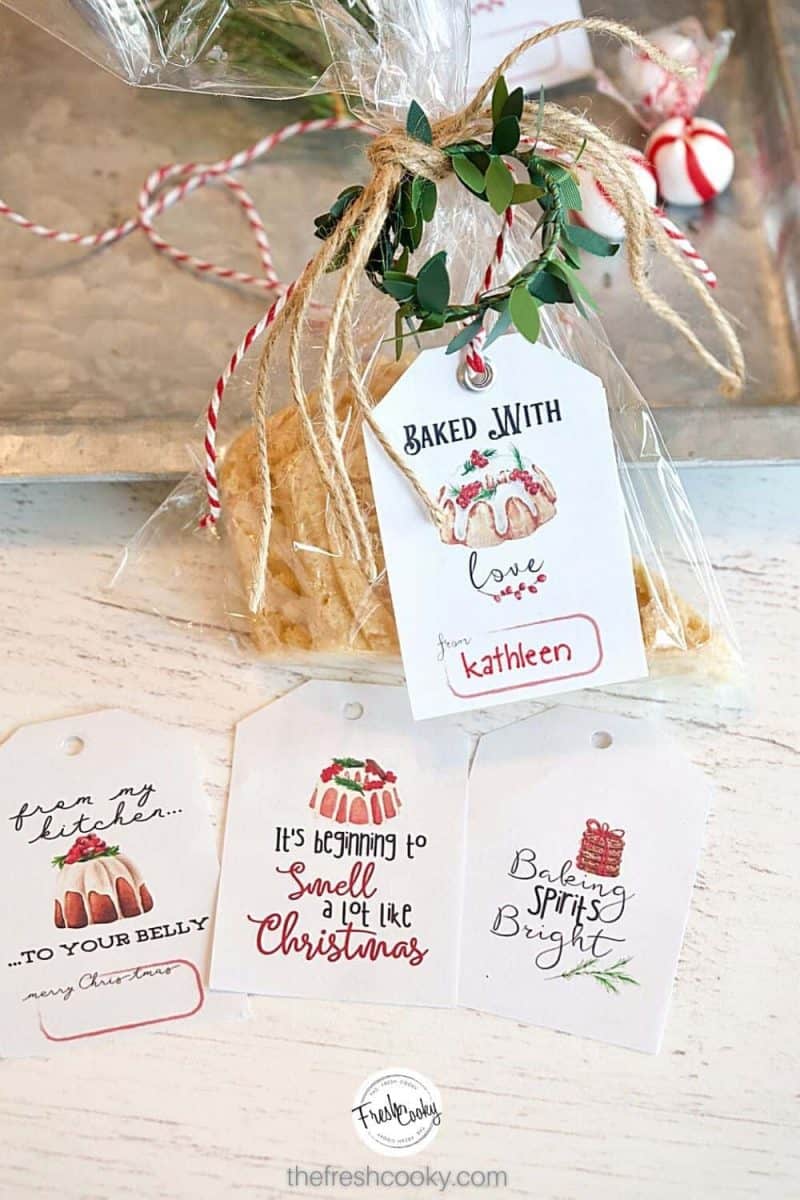 HOLIDAY DIY GIFT IDEAS
I personally love GIVING AND RECEIVING a homemade gift! You might enjoy doing this same, here are some simple ideas for your holiday gifting.
I made a batch of these Maple Bourbon Candied Pecans to give to neighbors, so scrumptious and I will soon be making these classic Rosemary Cashews!
It's never too late to make homemade vanilla or bourbon vanilla, just make sure you print the free labels to go with them!
Want to give something non-food? Try this lovely Lemon & Peppermint Hand Scrub, Carrabba's Spice Rub, or Christmas Simmering Spices, or visit my dear friend Lynn's post on DIY Gifts Ideas that Don't Scream 'DIY'! (love that!)

Thanks for hanging out with me today, if I could give each of you a gift I would, but I will leave you with this; love came down at Christmas, in the form of a baby, fully human, yet fully God, he was born to die, so we might live!

P.S. Check out last weeks Fresh Fridays, for more great ideas and recipes!