Hostess & Neighbor Gift Ideas
As an Amazon Associate, I earn from qualifying purchases. Please read my disclosure policy.
Black Friday, I really dislike that name! Why don't we call it, "Stretch Pants Day" or "Leftover Day" or "Christmas Decorating Day??"
HOLIDAY HOSTESS AND NEIGHBOR GIFT IDEAS
I do hope you had a most wonderful Thanksgiving day, spent with loved ones, spreading love to others, taking a few moments to express how deeply grateful we are. We as American's have so very much to be thankful for, never forget! As we now have officially entered the Christmas season (unlike the stores that started in August, I thought I'd throw out a few fun gift ideas.
Easy Hostess & Neighbor Gift Ideas!
Looking for a couple of quick and easy hostess or neighbor gifts ideas? I love having some of these in my pantry or freezer, for a quick hostess gift, to surprise a neighbor, bring to a sick friend; here are three fantastic recipes.
Rosemary Cashews | Frozen Cookie Dough Bundles | Christmas in a Bag
This rosemary cashew recipe is one of my favorite to make up in a huge batch! I keep them in the freezer and can pull them out at will. Throw a couple of scoops into a cellophane bag or a small mason jar, tie up with a pretty bow and bring to a friend or neighbor. You might just make their day.
Click here for the recipe for Rosemary Cashews.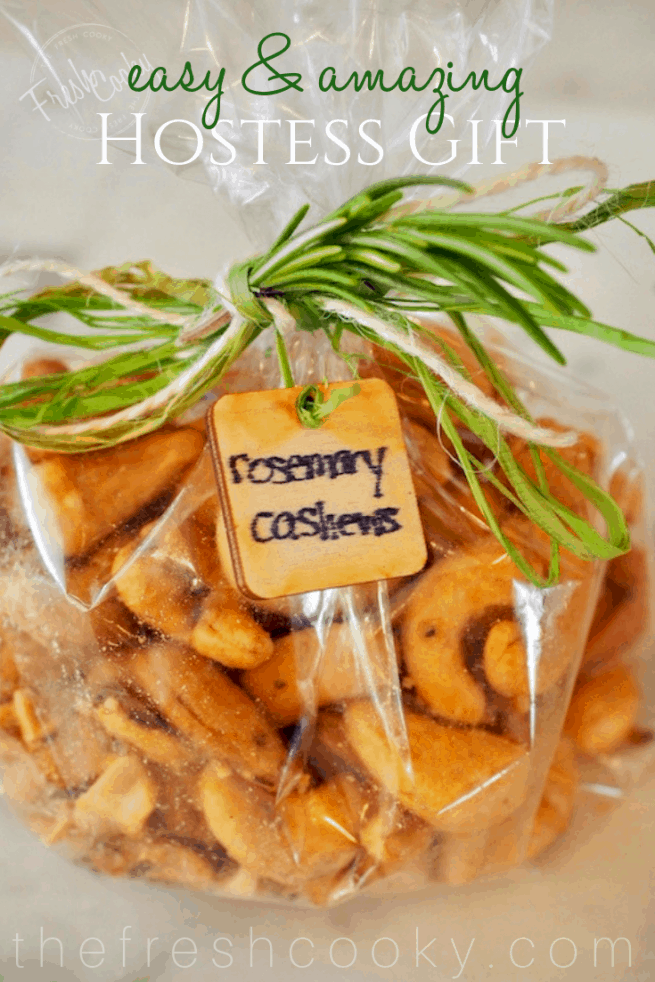 These are some of my favorite goodies to give to a new mom, a friend in recovery, co-worker gifts, or surprise a neighbor. It's perfect since there is no pressure to eat them right away, they can tuck them back in their freezer and bring them out when they want fresh, warm cookies.
Click here for the full recipe for Frozen Cookie Dough Bundles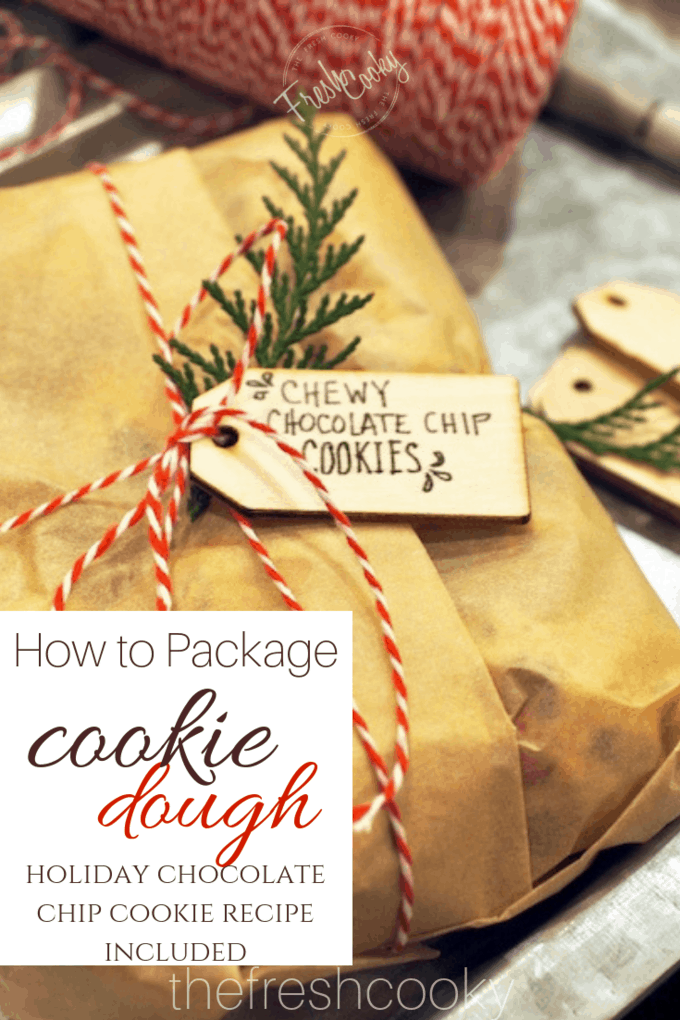 Nothing can get me in the mood for baking, cooking, wrapping or hosting like the smells of Christmas. What does Christmas "smell" like? For me, it's a mixture of cinnamon, orange, cloves, pine, maybe a little anise and allspice. Read more about how to make these aromatic simmering spices.
Take time to slow down a bit this Christmas, bringing back some of the simpler homemade aspects to the season and providing a little joy and love to those you love.
I'll check back with you next week to see how things are going and I give you permission to do the same for me, let's collectively take a deep breath and breathe in the Holiness and Beauty of this wonderful time of the year.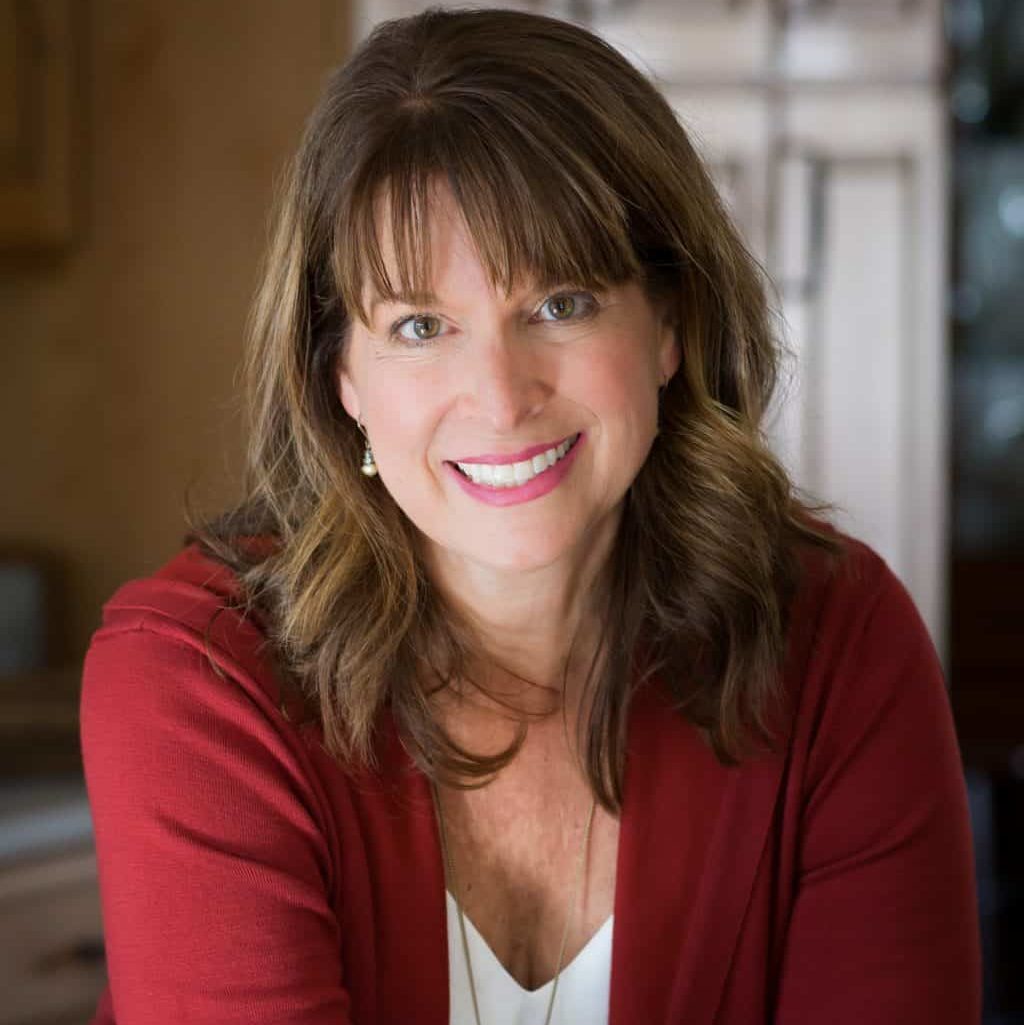 About Kathleen Pope
Recipe Innovator | Food Photographer | Food Writer
Hi, I'm Kathleen Pope. Here at The Fresh Cooky you will find easy, mostly from-scratch, trusted recipes for all occasions. From speedy dinners to tasty desserts, with easy step-by-step instructions. I am here to help teach you how to make mouthwatering recipes without spending hours in the kitchen. Read more about Kathleen here.