Christmas Simmering Spices
As an Amazon Associate, I earn from qualifying purchases. Please read my disclosure policy.
Nothing can get me in the mood for baking, cooking, wrapping or hosting like the smells of Christmas. Christmas Simmering Spices are so easy and smell just like Christmas!
What does Christmas "smell" like? For me, it's a mixture of cinnamon, orange, cloves, pine, maybe a little anise and allspice.
If great smelling things are your jam, also try my Fall Simmering Spices and Lemon & Peppermint Antibacterial Hand scrub!
Christmas in a Bag | Easy Simmering Spices
Whether it's through essential oils or the actual products, these smells definitely release "happy hormones" in me!
The only thing missing is softly falling snow and a crackling fire in the hearth with the Christmas tree twinkling and emitting its woodsy, piney aroma.
Yes, we still have a real Christmas tree, I just can't bring myself to buy an artificial tree, smells are so very important to me. Just ask my family and close friends about wet cement…ha!!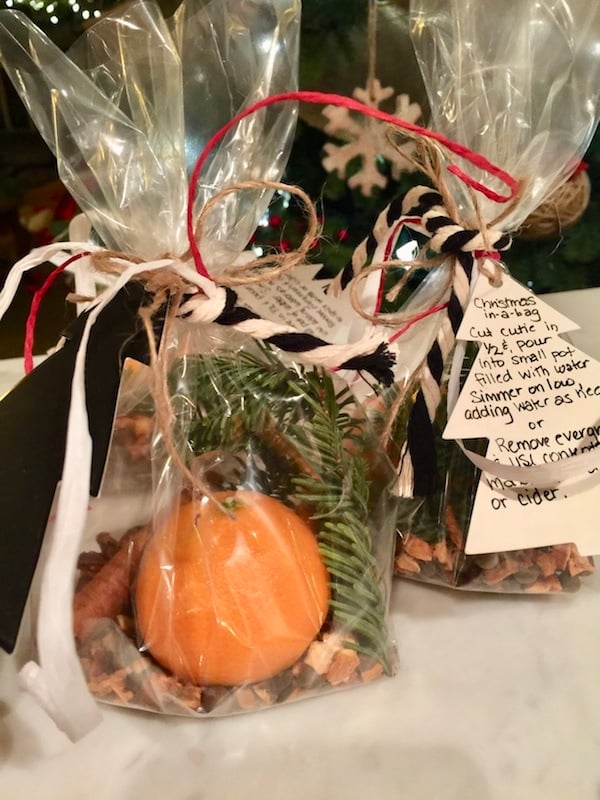 I've been putting together these "Christmas in a Bag" simmering spices for several years to give to friends, family and neighbors, they make great hostess and neighbor gifts.
Christmas Simmering Spice Ingredients
*Snip off your own tree, or ask a neighbor, or from your local nursery or Christmas tree farm.
How to Make Christmas Simmering Spices
Place desired spices and fruit in a clear cello bag, tie with a pretty ribbon and attach a simple label.
Place the larger items in the bottom of a cellophane bag, then place the remaining items on top.
Tie it with a twist tie and then a ribbon or string and attach instructions for simmering.
PRINT SOME CUTE AND FUN LABELS FOR GIFTING!
I found these cute little paper berry baskets last year, be on the lookout for fun little things like this to place a package of cookies, candies, etc.
Don't forget to save some for yourself!
Instructions for how to Simmer Christmas Spices
To use, simply pour contents into small saucepan and fill with water, bring to simmer and replenish water as needed.

Be sure to try my Fall Simmering Spices as well!
And while you are assembling your cute little hostess gifts, try sipping (responsibly) on one of these wonderful holiday drinks, Blood Orange, Tangerine Gin & Tonic, Hot Buttered Rum, or Cranberry Lemon Drop Martini.
Like this recipe?
Don't forget to give it a ⭐️⭐️⭐️⭐️⭐️ star rating and comment below the recipe!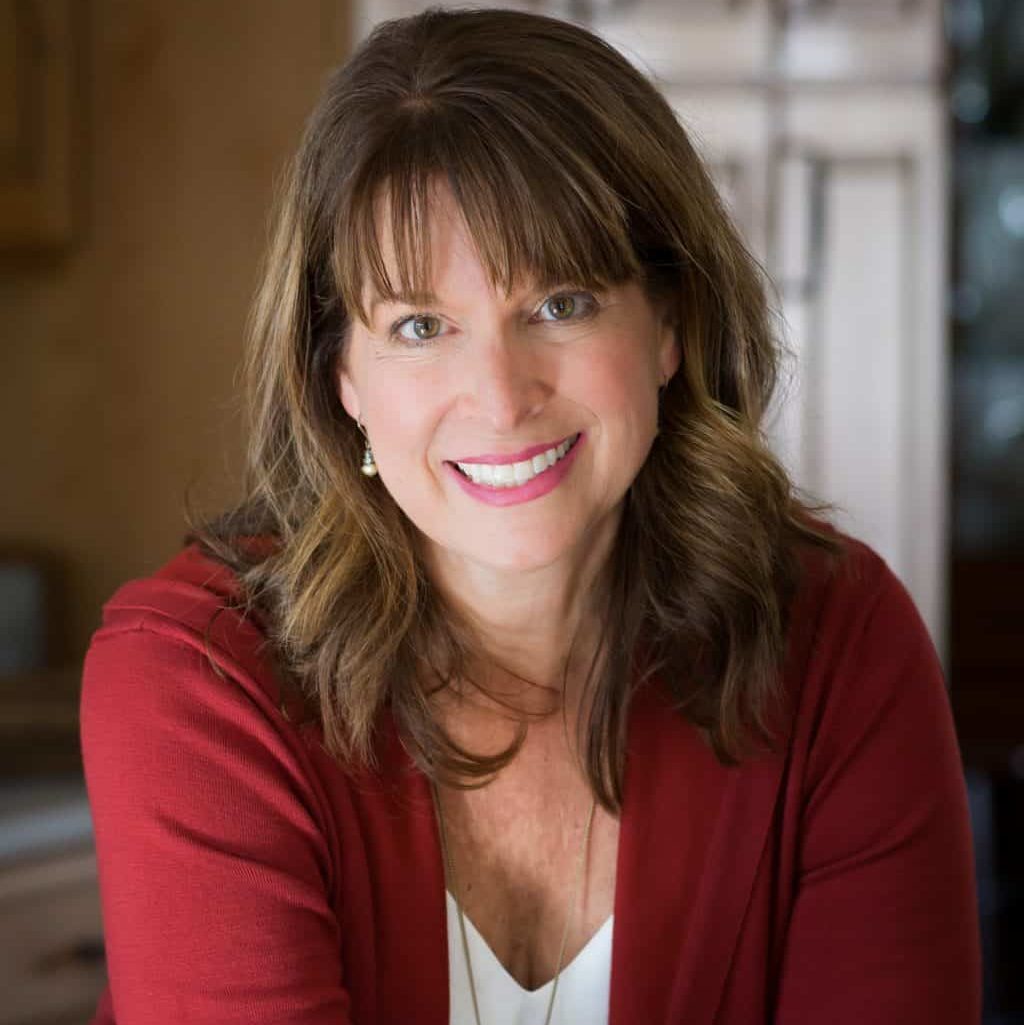 About Kathleen Pope
Recipe Innovator | Food Photographer | Food Writer
Hi, I'm Kathleen Pope. Here at The Fresh Cooky you will find easy, mostly from-scratch, trusted recipes for all occasions. From speedy dinners to tasty desserts, with easy step-by-step instructions. I am here to help teach you how to make mouthwatering recipes without spending hours in the kitchen. Read more about Kathleen here.