Easy Peppermint Chocolate Ice Cream Cake
As an Amazon Associate, I earn from qualifying purchases. Please read my disclosure policy.
Layers of creamy peppermint ice cream, decadent chocolate cookie crumbs and crust, sprinkled with crushed candy canes and drizzled with fudge. This Easy Peppermint Chocolate Ice Cream Cake is the bomb! A fabulous make ahead holiday dessert!
Our family is not into traditional holiday desserts; instead of pumpkin pie, we do chocolate pumpkin graham crisp, or they'd prefer Whoopie Pies or instead of buche de noel they love these mini French Silk Pies, so it only makes sense that I present you with another unique holiday dessert.
PRO TIP | Ideally this cake should be made the day ahead of time, or longer, just cover with plastic wrap until ready to serve.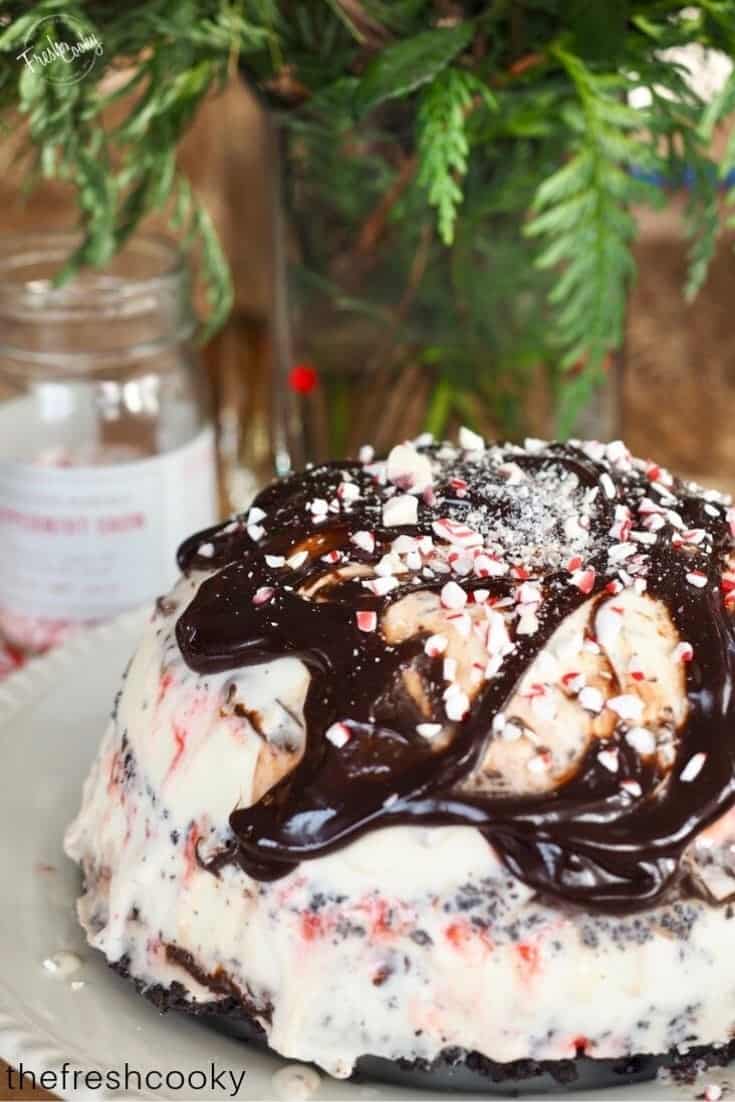 I LOVE peppermint, a make-ahead holiday dessert and I love the ice cream and crunchy cookie crust. What's not to love?
Ice cream cakes are ideal because you change the flavors to fit your tastes.
For the easy, visual step-by-step instructions, pop on over to my post on Mile High Mud Pie, however all of the steps are in the recipe!
Tools Needed for Chocolate-Peppermint Ice Cream Cake
Choose your bowl size; for this one, I used a smaller Pyrex bowl the 1.5 qt bowl, but I use the 2 qt for larger parties, simply adjust your ingredients up or down a bit.
I prefer using an ice cream spade to a scoop, but a solid spatula works well too.
Suggested Ingredients for Chocolate-Peppermint Ice Cream Cake
BEST COOKIE CRUST
For the Cookie Crust, I used Back to Nature Classic Creme Sandwich Cookies, but Oreos work well too.
Place the entire sleeve (box/package) of cookies in a food processor (or a handful at a time if you have a smaller food processor) and pulse until the cookies resemble coarse crumbs.
Gluten Free Peppermint ice Cream Cake
Replace your sandwich cookies with a Gluten Free Cookie of choice and make sure that your toppings and ice creams are also GF.
Pro Tip | Buy quality ice cream, it will freeze up better and firmer.
How to build layers for the ice cream cake
Using an ice cream spade (a spatula will work just fine too) scoop about 1-2 inch layers of ice cream and place in the bottom of the bowl.
Press using the back of the spade or a large spoon to smooth out completely, or use some parchment or plastic wrap and press down until smooth.
Do I Have to Freeze the Layers in between?
I have been known to "RUSH" my layering process. The cake isn't as pretty if you don't freeze between layering, but guess what? It still tastes amazing.
If you are pressed for time, then do all of your layering without freezing between, work fast and get that baby in the freezer to freeze at least 6-8 hours; preferably overnight.
Let me know how you made this Chocolate-Peppermint Ice Cream Cake?
Sharing this week on Weekend Potluck!
Like this recipe?
Don't forget to give it a ⭐️⭐️⭐️⭐️⭐️ star rating and comment below the recipe!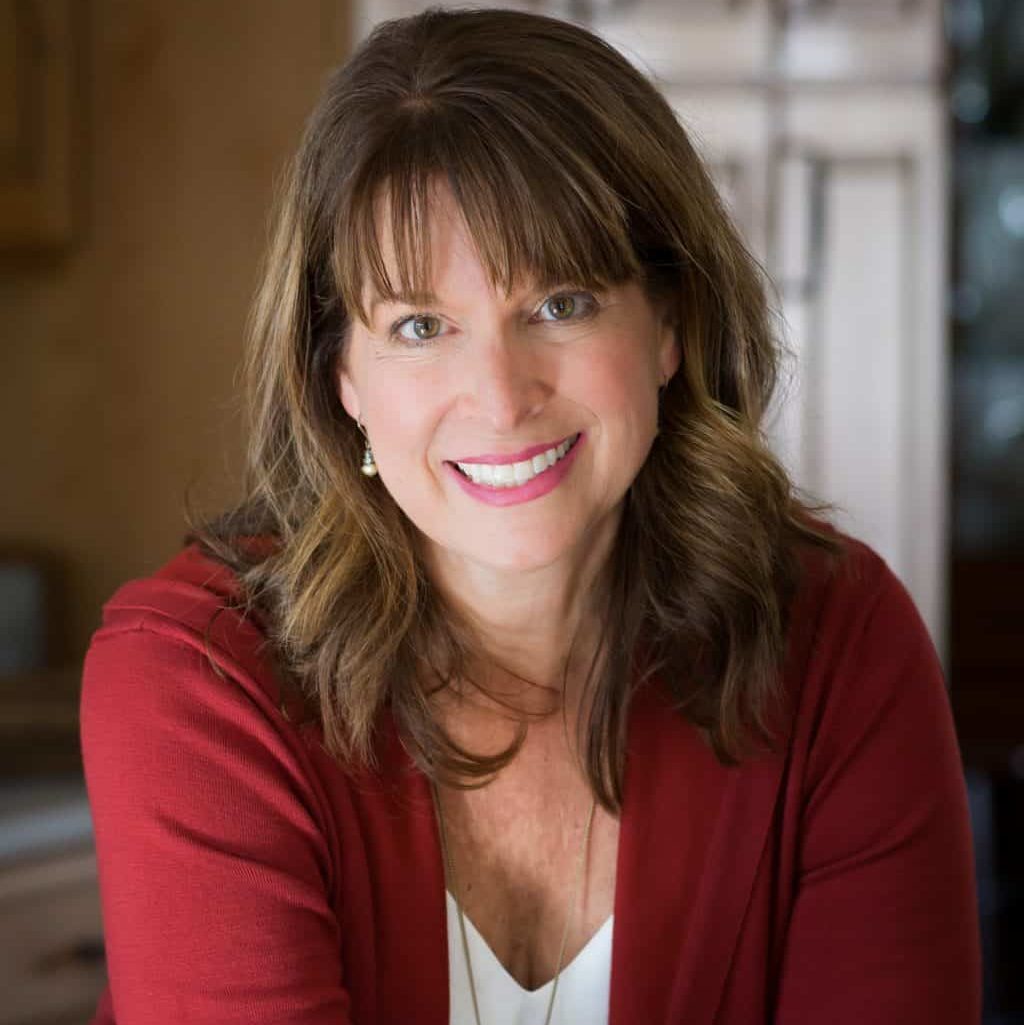 About Kathleen Pope
Recipe Innovator | Food Photographer | Food Writer
Hi, I'm Kathleen Pope. Here at The Fresh Cooky you will find easy, mostly from-scratch, trusted recipes for all occasions. From speedy dinners to tasty desserts, with easy step-by-step instructions. I am here to help teach you how to make mouthwatering recipes without spending hours in the kitchen. Read more about Kathleen here.