Easy Instant Pot Ground Beef Stroganoff
As an Amazon Associate, I earn from qualifying purchases. Please read my disclosure policy.
Sit back, relax, and allow the aroma of this Instant Pot Ground Beef Stroganoff to waft through your home. This family favorite recipe uses cooked ground beef for an easy (and much faster!) way to enjoy this traditional dish – without any canned or dry soup! Not only is this the ultimate comfort food, but the whole family loves it!

This easy ground beef stroganoff recipe is another great recipe that I love serving the entire family for dinner. It's creamy, hearty, and filling – perfect for colder nights when all I want to do is get cozy at home! While this dish isn't technically a stew or soup, the meat sauce does have a similar consistency.
If you love easy beef recipes, you will love my healthier Mongolian Beef, classic Cheesesteak Sandwich, and this elegant Olive Garden Steak Alfredo. And don't forget to make this easy Air Fryer Asparagus with it!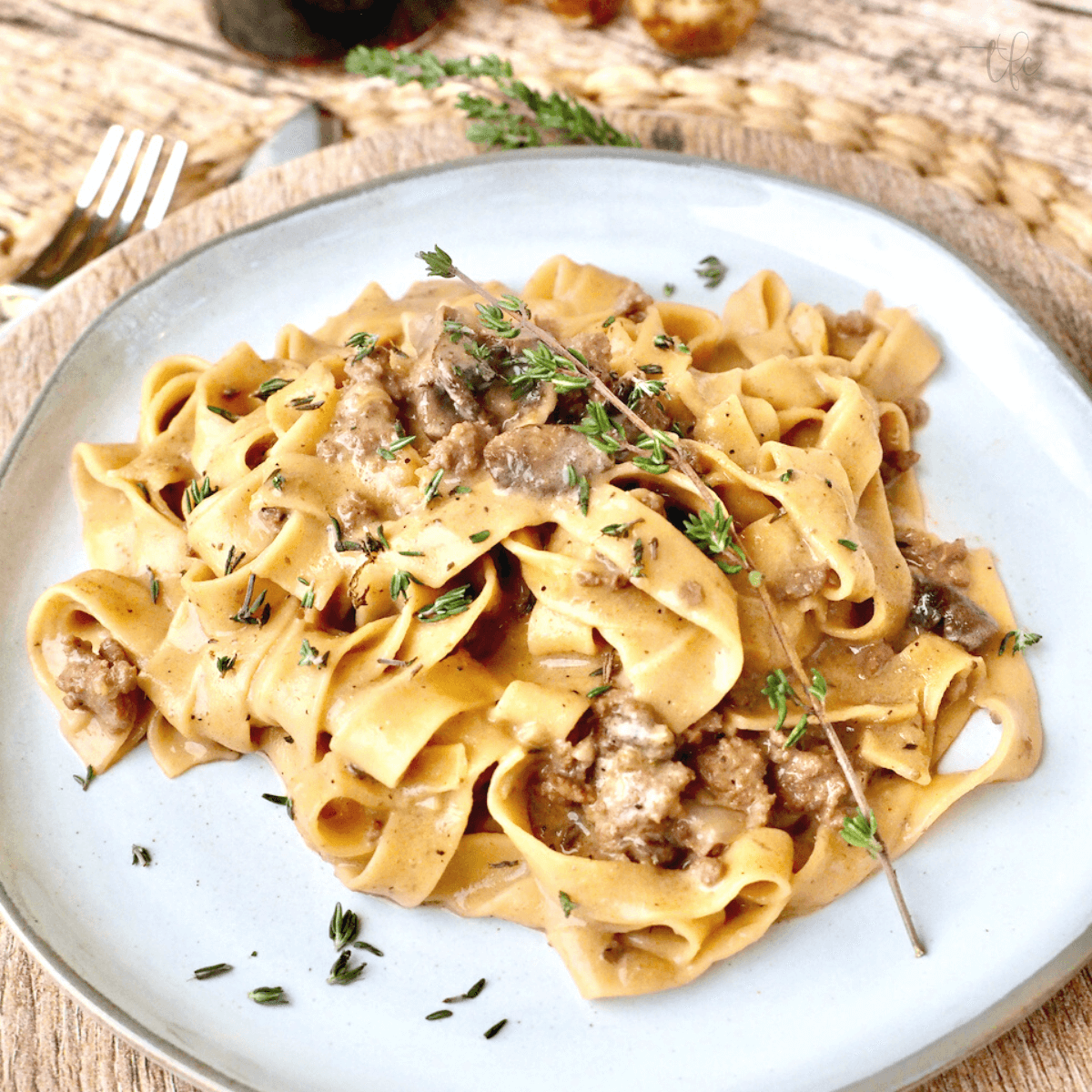 I decided to tweak the traditional recipe that we all know and love without using any pre-made soup products – including both the canned and dried variety. No cream of mushroom soup!!
Let's jump into everything else you'll need to make a delicious easy Instant Pot ground beef stroganoff recipe .
Recommended Equipment
Simple Ingredients for Instant Pot Beef Stroganoff
Full list of ingredients and detailed recipe in the printable recipe card at the end of the post.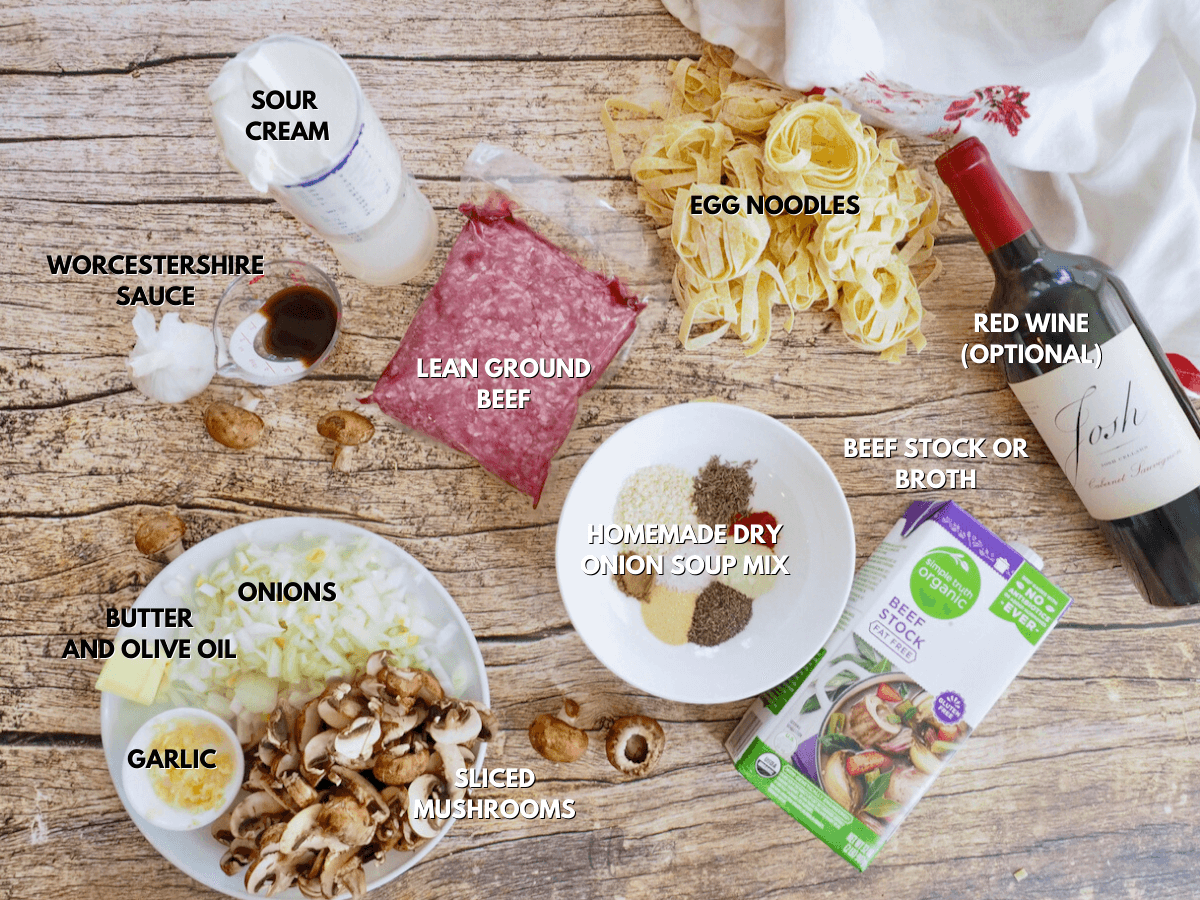 Lean Ground Beef | I used ground sirloin, but you could also use ground turkey as a lighter option!
Wide Egg Noodles | I prefer the wide noodles, but small or medium noodles work too.
Sour Cream | To make the sauce in your Instant Pot Stroganoff tangy and creamy.
Fresh Mushrooms | I like using sliced baby mushrooms. Choose between Cremini or Button varieties, or use a mix of both! If all you have is jarred or canned mushrooms, toss them in!
Broth & Dry Red Wine | If you don't want to cook with wine, you can use additional beef broth.
Worcestershire Sauce | Yes, the most difficult sauce to pronounce on the planet makes an appearance in this recipe.
Olive Oil & Butter | You need a bit of fat to cook the meat in. You can opt to cut out the butter and use only oil.
Onion & Garlic | Don't go without these savory flavor boosters when prepping your Instant Pot Beef Stroganoff.
Homemade Dry Onion Soup Mix | Combine dried onion flakes, onion powder, garlic powder, celery powder (NOT celery salt!), black pepper, and kosher salt to create your own dried mix. Alternatively, substitute these ingredients with one package of dried onion soup mix or about 2 tablespoons of this non-GMO version. See image below.
Other Spices & Seasonings | Smoked paprika and dried thyme finish off this Instant Pot Stroganoff recipe perfectly!
Instructions for Instant Pot Hamburger Stroganoff
Set your Instant Pot on the SAUTE setting and add the olive oil to the Instant Pot liner. Once it starts to shimmer, and the display reads HOT, saute the onions for a few minutes.
Then, add the ground meat, breaking up with a wooden spoon. Just before the meat is fully browned, stir in the garlic, butter (or more olive oil), mushrooms, and spices. Stir for a few more minutes until the meat is cooked.
Set the IP to Cancel/Off, then deglaze with wine (if using), scraping all the browned bits off the bottom of the pot (this will help avoid the burn notice). Otherwise, skip to the next step and pour in the broth and Worcestershire sauce.
Next up are your noodles — leave them uncooked and push noodles below the liquid as best as you can. Cover and seal the pressure release valve, selecting high pressure cooking time.
Once your Instant Pot Beef Stroganoff is cooked, allow natural release for 5 minutes, then perform a quick release.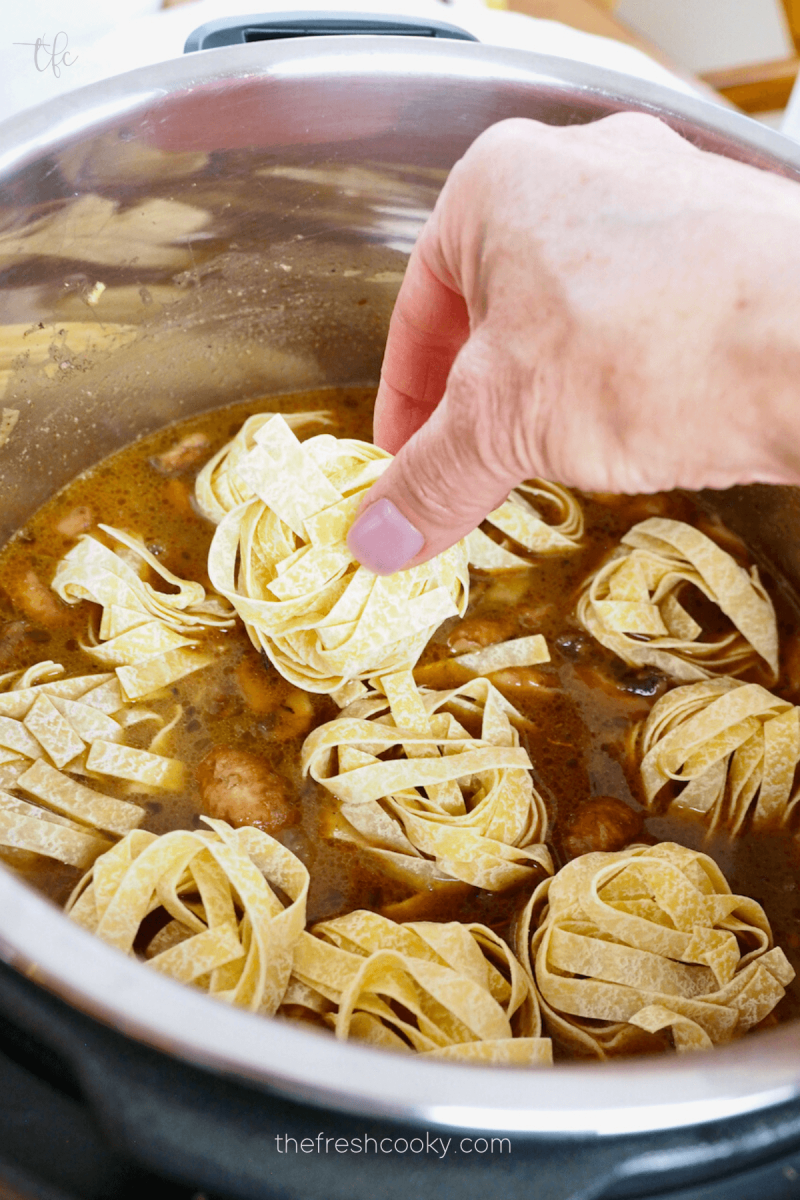 Finish off the dish by stirring in sour cream and fresh thyme. Serve immediately adjusting salt and pepper as needed. Garnish if desired, with fresh chopped thyme.

Variations & Substitutions
You can also make this recipe on the stovetop or in a slow cooker, see below for easy directions.
Use low-fat for sour cream if desired. You could also use Greek yogurt or cream cheese!
You can also make this recipe using beef stew meat, shaved steak or beef tenderloin. Brown quickly before starting just like the ground beef, everything else stays the same.
You can substitute ground chicken and chicken broth for beef as well.
Don't want to use red wine, try using your favorite dry white wine!
TFC Pro Tips
If you choose to prepare your Instant Pot Beef Stroganoff with wine, avoid "cooking" wines. Instead, go for one that you would enjoy drinking, as this will yield the best flavor for you! I like Cabernet and Pinot Noir, but any good blend would be delicious. If you have Marsala on hand you can use that too, but it will be sweeter.
If using higher fat ground meat, consider draining off some of the excess grease before adding the rest of your ingredients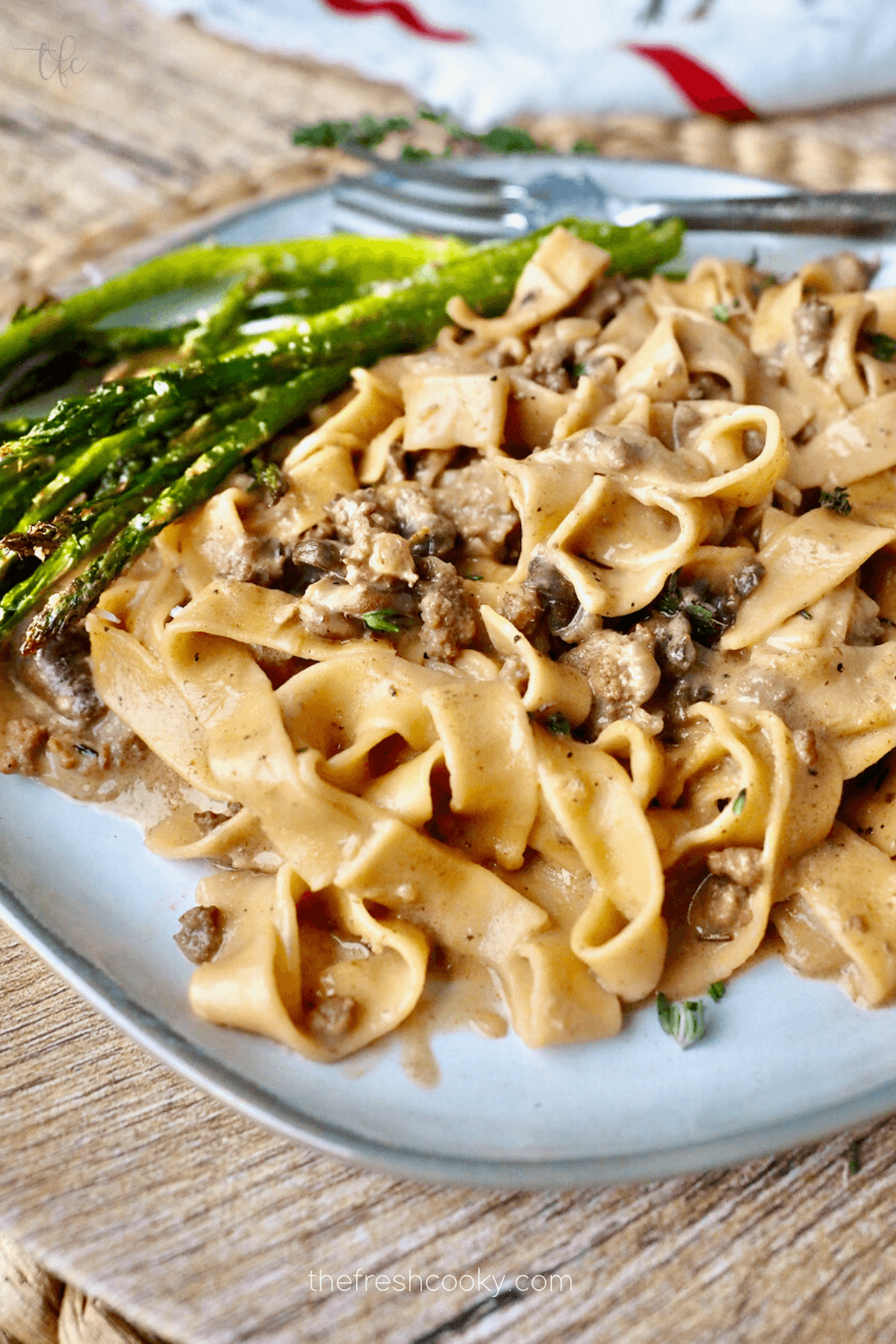 Frequently Asked Questions
What is Beef Stroganoff sauce made of?
Traditionally, the sauce is made with sour cream, broth, and flour. I've decided to skip the flour in my recipe, as I find the sauce is thick enough without it! Classic recipes also feature mushrooms, but I prefer the taste of Worcestershire sauce instead of the traditional mustard.
How do I make my Beef Stroganoff sauce thicker?
If you find that your Instant Pot stroganoff sauce isn't as thick as you'd like it, feel free to add a bit of flour, cornstarch or arrowroot powder mixed with water to thicken it. If the sauce becomes too thick, add a little beef broth until you get the consistency you're after! Warning, this thickens as it sits!
Can I make Gluten-Free Beef Stroganoff?
Yes! There is no flour or gluten added to this recipe, especially if you make your own dry onion soup mix. The only gluten would be in the noodles, if making with noodles, make sure they are gluten-free or serve over rice or mashed potatoes instead.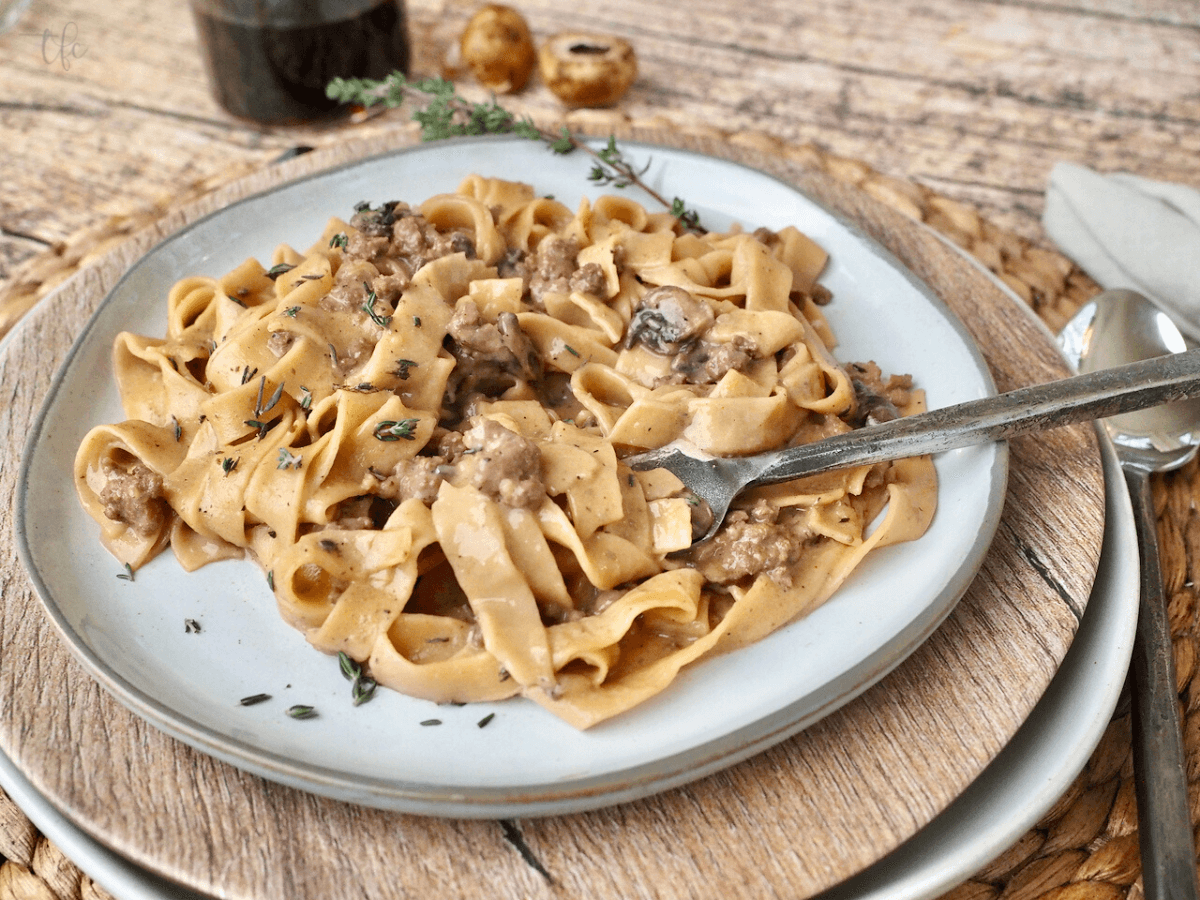 Storage & Reheating
Store leftovers in an airtight container in fridge for up to 7 days. I do not recommend freezing this Instant Pot beef stroganoff recipe since it has sour cream in it, but if that is your only option or throwing it out, freeze it! Check out my post on how to fix curdled casseroles, while it might look spoiled, it is still safe to eat!
Reheating | Place the desired amount in a saucepan on the stovetop. Add a bit of water or broth if needed! If reheating in the microwave, add a tablespoon or two of water or broth and heat on 50% power until heated through.
High Altitude Instant Pot Instructions
If you live above 3000 feet, you may need to adjust your timing for Instant Pot meals, I am at 5280 feet and added an extra minute to my cook time and it was perfect! If you are higher, add one additional minute and let me know how it turns out!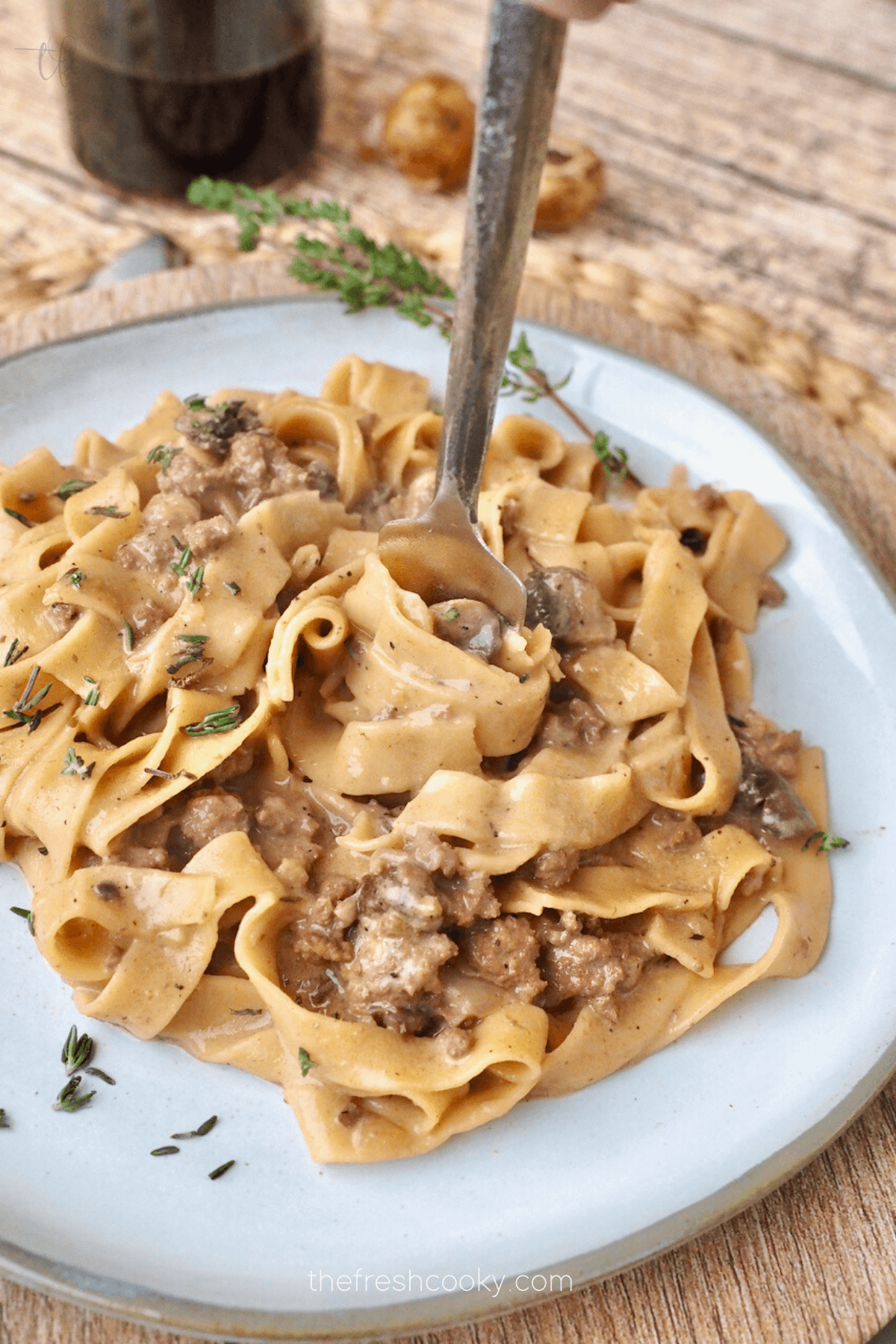 Slow Cooker Ground Beef Stroganoff Instructions
Prepare the ground beef, onions and garlic on the stovetop in a skillet (love my cast iron skillet for this).
Add browned ground beef, onions and garlic to the slow cooker. If desired, saute the mushrooms in the same skillet you cooked the beef, adding a tablespoon or two of butter or oil, saute until soft.
Add to slow cooker or crockpot. Deglaze the skillet with wine (or broth), scraping the bottom to get all of the browned bits, pour over ingredients in crockpot, add beef broth and Worcestershire sauce and give it a stir.
Cover and cook on low 5-6 hours. Stir in sour cream and fresh thyme, adjust seasonings with salt and pepper.
Before serving, boil egg noodles al dente, according to package, drain and stir into slow cooker beef stroganoff. Or serve stroganoff over the top of the noodles.
Stovetop Ground Beef Stroganoff
Prepare as above for slow cooker, but in a medium-large saucepan or large, high sided skillet. Keep all ingredients in the pan while prepping, bring to a low simmer, reduce heat, cover and simmer for 15-20 minutes. Cook egg noodles according to package, drain, serve stroganoff on top of noodles.
More Easy Instant Pot Recipes
Great Ground Beef Recipes
If you love the amazing flavor of this Instant Pot ground beef stroganoff recipe, be sure to pop down to the comment section and give it a 5 star rating too! I know you will love this hearty meal!
Love it? Pin It!
Like this recipe?
Don't forget to give it a ⭐️⭐️⭐️⭐️⭐️ star rating and comment below the recipe!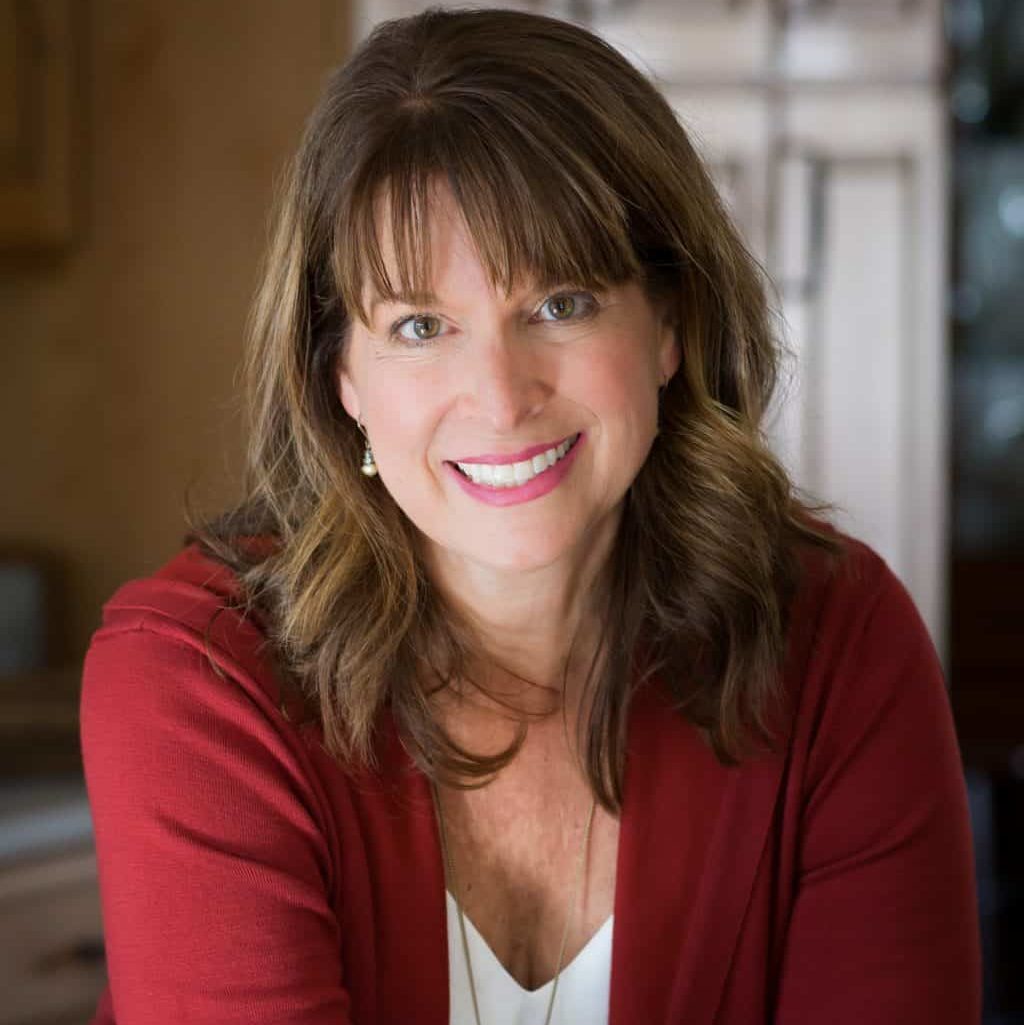 About Kathleen Pope
Recipe Innovator | Food Photographer | Food Writer
Hi, I'm Kathleen Pope. Here at The Fresh Cooky you will find easy, mostly from-scratch, trusted recipes for all occasions. From speedy dinners to tasty desserts, with easy step-by-step instructions. I am here to help teach you how to make mouthwatering recipes without spending hours in the kitchen. Read more about Kathleen here.