As an Amazon Associate, I earn from qualifying purchases. Please read my disclosure policy.

Hi friends!
How are you today? Go ahead, scroll to the end and shoot me a quick comment! I love it when I hear from my readers!
Since I wrote my last Fresh Fridays post, school has started for our high schooler and our college son headed back to school. The house is much quieter these days (and maybe a bit cleaner) ;-). But I sure do miss him being around, we are inching towards empty nesting, one more year and we'll be there.
We also hosted a going away party for my brother and his family, they are moving out of state. Since we had so much going on this past weekend; we just ordered pizzas and I made some nibbles (including a delicious caprese salad) until the pizzas arrived. I am going to miss my brother and his family, he's my "baby" brother and we have a special bond.
Today, we are going to talk about how to use some of those delicious garden veggies you have been growing, neighbors have given you, or perhaps you bought at the Farmer's Market. Plus, my favorite garden fresh recipes, the tool of the week and my favorite music video of the week.
Amazing Appetizer or Vegetarian Main Dish
Have you ever made a tomato pie? You are in for a scrumptious, savory treat! If your garden is bursting with tomatoes, you will love this simple and tasty way to use up some of those tomatoes. I made this with Heirloom tomatoes, which are gorgeous and amazing, but you can use any tomatoes (even cherry or grape tomatoes).
This simple layered pie starts with a store bought crust, layered with delicious goat cheese, caramelized onions, heirloom tomatoes, fresh basil and if desired bacon!
A GREAT APPETIZER TO USE UP FRESH SUMMER TOMATOES!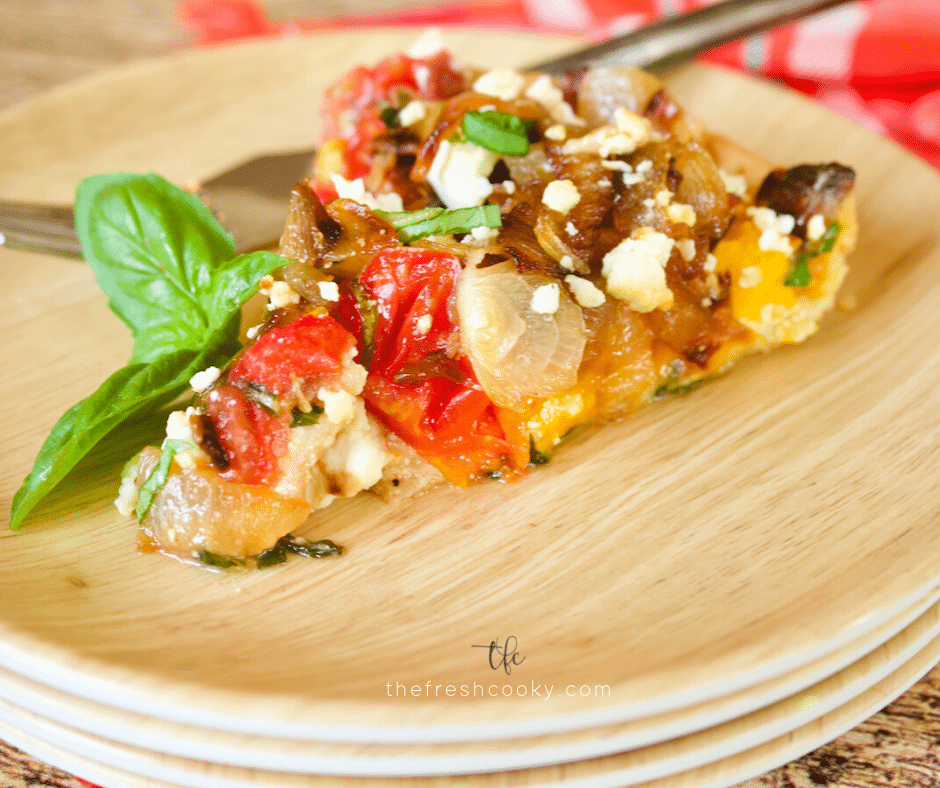 Click the button below for the recipe for Heirloom Tomato Pie
More Recipes using Fresh Garden Ingredients
These recipes use common ingredients typically prolific in your garden near summer's end!
Or try these amazing salads and bowls; Chicken Cobb Salad, Maple Apple Pecan Salad, Grilled Chicken Shawarma, Copycat Chipotle Chicken Bowl, Delicious Antipasto Pasta Salad, The Best Summer Salad Recipes and remember this super fresh Homemade Buttermilk Ranch Dressing.
Okay, this tool has nothing to do with the recipe this week, but it is seriously one of my favorite tools!
Do you love soft butter, but hate leaving it on the counter, especially in the middle of summer? Well, I have an answer for that! Butter Bell Crocks are the best, you fill the bottom with a little water, fill the bell shape with your butter, store it upside down (the water forms a seal) and Bob's your uncle, you have fresh soft, butter all the time!
I actually have two of them, one for near the toaster and the oven near the stove, the two places I use butter most often! Love them, have had them for years!

Popular TFC recipes on the blog and on Pinterest, these are tried and true with many reviews!
P.S. Did you know that clicking the links to the recipes on the blog is what ultimately provides the means for me to bring you fresh, new recipes each week! FREE TO YOU!
Browse through my recipe index, you will see morning sweet treats, 30 Minute Meals and Dinners of all sorts, sensational sides and of course drinks and desserts!
I will leave you with my favorite music video for the week! I know your toes were tapping and there is a smile on your face! I am so grateful for each of you!
God bless your week!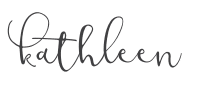 P.S. More great recipes and ideas on the last Fresh Fridays post!
Visit The Fresh Cooky's Amazon Shop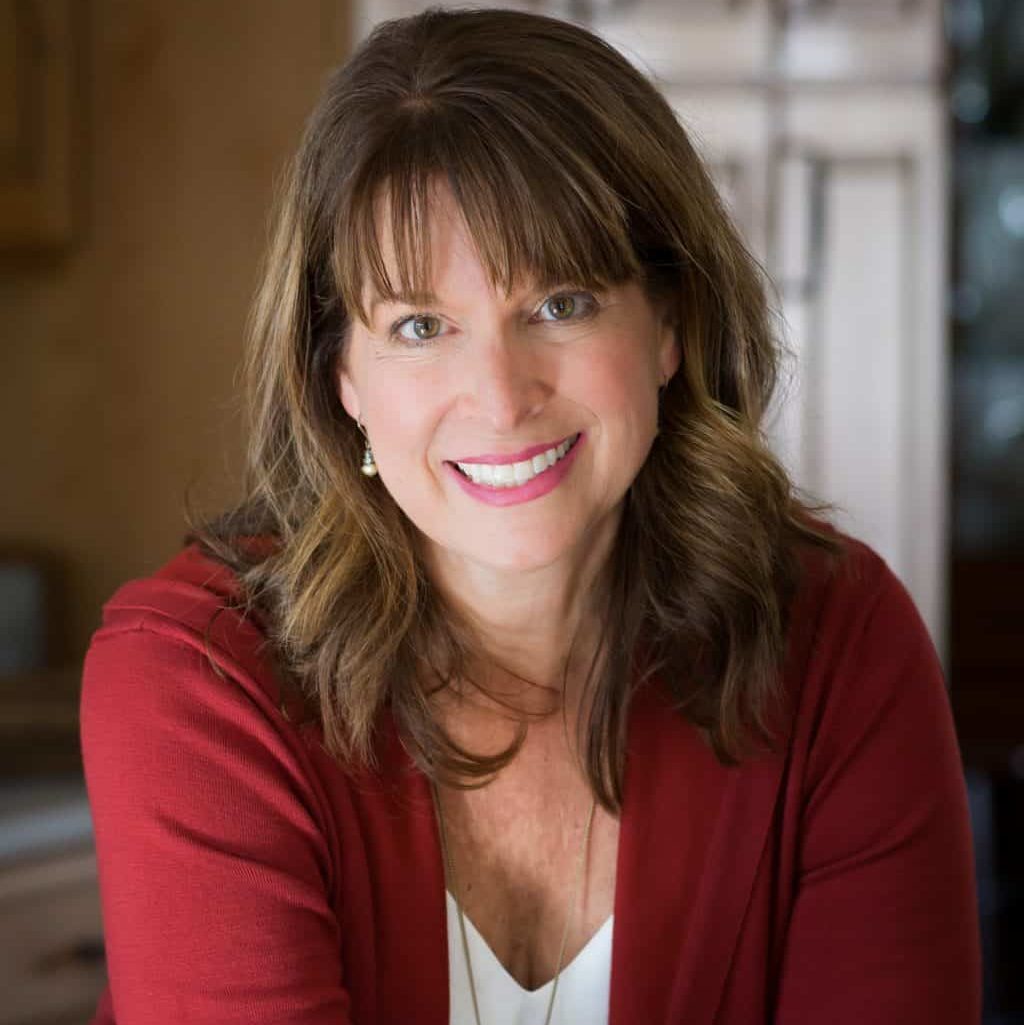 About Kathleen Pope
Recipe Innovator | Food Photographer | Food Writer
Hi, I'm Kathleen Pope. Here at The Fresh Cooky you will find easy, mostly from-scratch, trusted recipes for all occasions. From speedy dinners to tasty desserts, with easy step-by-step instructions. I am here to help teach you how to make mouthwatering recipes without spending hours in the kitchen. Read more about Kathleen here.