Delicious Antipasto Pasta Salad
As an Amazon Associate, I earn from qualifying purchases. Please read my disclosure policy.
An Antipasto Pasta Salad loaded with hunks of cheese, pepperoni, salami, black olives, peppers, artichoke hearts and more. Dressed in a nutty and tangy simple, balsamic vinaigrette.
I'm always in search of great salads that I can bring to teacher luncheons, potlucks or barbecues, or honestly, make on Sunday meal prepping for the week, tastes delicious all week long
If you like simple, vibrant salads you might try these; Sun-Dried Tomato Pasta Salad, Harvest Wild Rice Salad and Maple Pecan Apple Salad.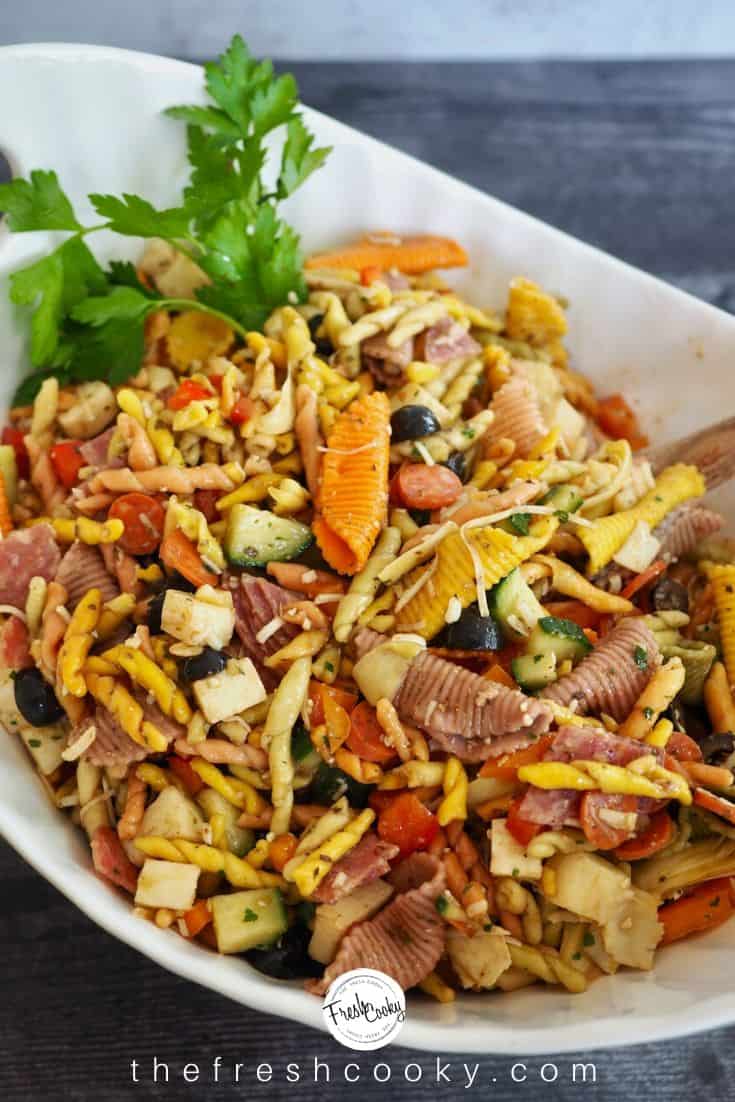 Start with a good quality pasta, you can do tricolor or plain, though tricolor sure is pretty. You can use any type of pasta, just make sure it has some ridges or twists in it to help hold the dressing.
Cook pasta according to package directions for al dente, you don't want it to fall apart in your salad.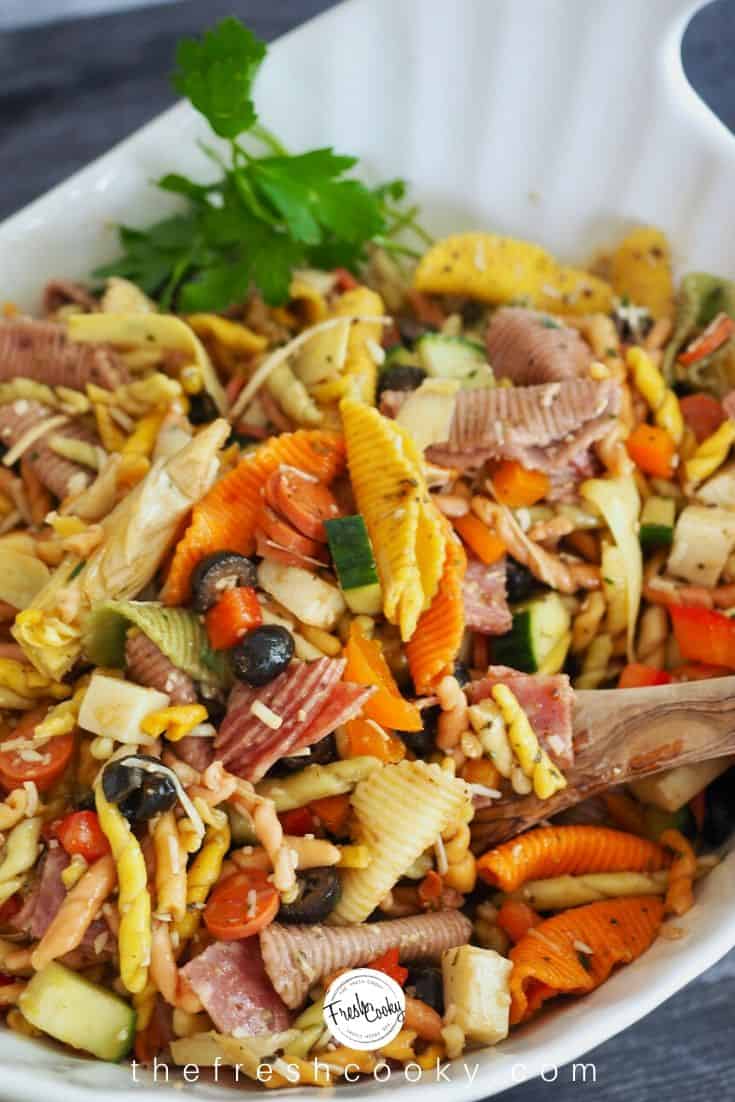 While the pasta cooks, grab a nice big mixing bowl and begin by chopping the bell peppers. Any color peppers you like really, I like red, orange and yellow, plus add chopped English cucumbers for the green! YUMMY!
Chop the salami and pepperoni. Ideally it would be great to get the actual "sausage" and just dice, but I couldn't find the ones I wanted, so used pre-sliced and chopped those up well.
Slice cheeses into cubes; try different cheeses, you can use just one, here I used both Asiago and Smoked Mozzarella, Provolone or regular mozzarella would have been delicious too.
HOW TO MAKE A SIMPLE BALSAMIC VINAIGRETTE
In a hurry? Buy a good quality bottle of balsamic dressing. But this dressing is super easy to make!
In a jar or container with lid; place olive oil, balsamic vinegar, parsley, oregano, salt, pepper, garlic powder, basil and onion powder. Shake vigorously to emulsify, or use an immersion blender.
What does emulsify mean?
What in the world is emulsify or an emulsion? Webster defines it as:
"A suspension of tiny droplets of one liquid in a second liquid. By making an emulsion, one can mix two liquids that ordinarily do not mix well, such as oil and water."

Webster Dictionary
Pour dressing over pasta, tossing occasionally, making sure the entire salad is coated in dressing. Add more or less dressing to taste, refrigerate any leftover dressing (if you have any) and use on any salad.
Cover and refrigerate until ready to eat, or may be served immediately, but EVEN BETTER the next day! Mangia!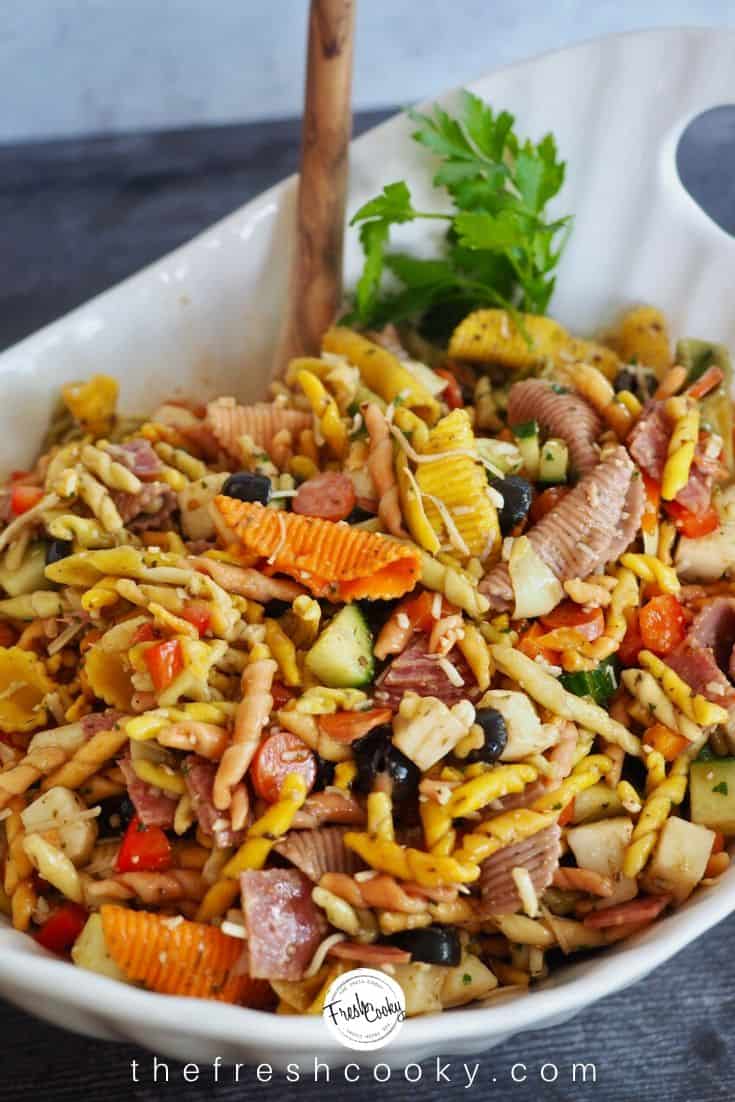 If you like this recipe, try these other fine salads.
Don't forget to PIN to your favorite Salad board.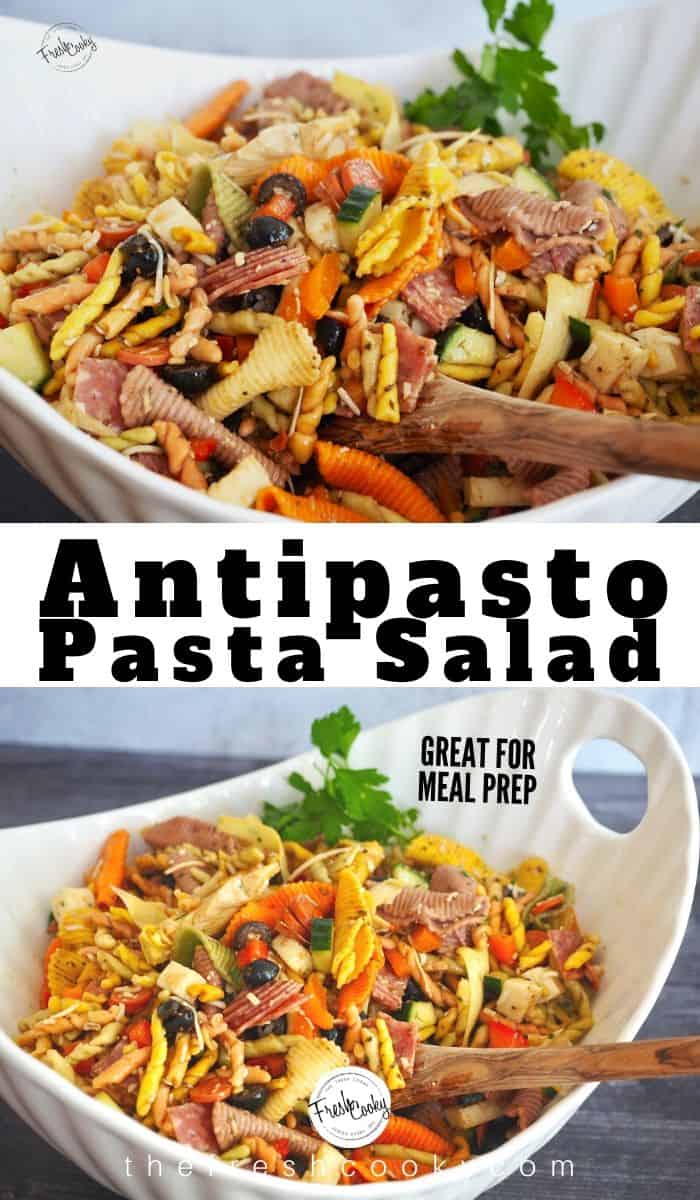 Like this recipe?
Don't forget to give it a ⭐️⭐️⭐️⭐️⭐️ star rating and comment below the recipe!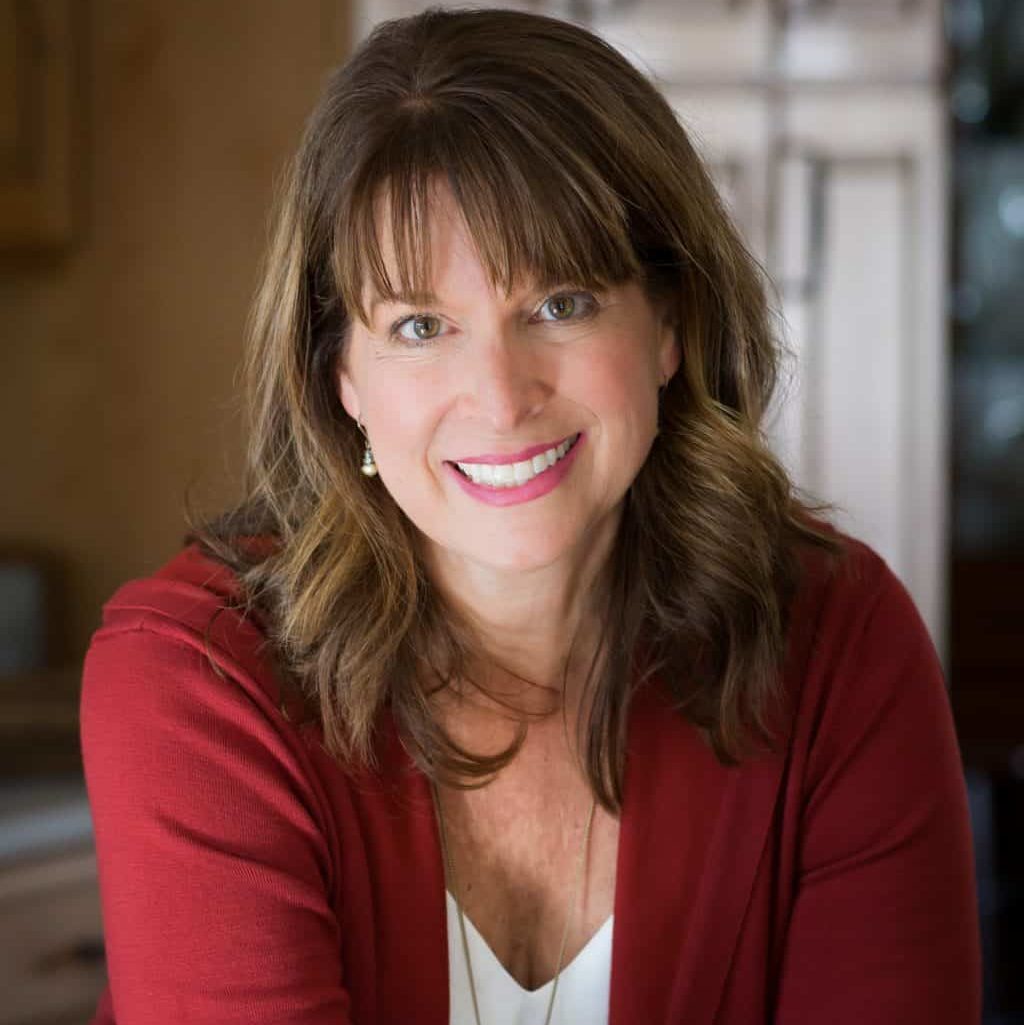 About Kathleen Pope
Recipe Innovator | Food Photographer | Food Writer
Hi, I'm Kathleen Pope. Here at The Fresh Cooky you will find easy, mostly from-scratch, trusted recipes for all occasions. From speedy dinners to tasty desserts, with easy step-by-step instructions. I am here to help teach you how to make mouthwatering recipes without spending hours in the kitchen. Read more about Kathleen here.