As an Amazon Associate, I earn from qualifying purchases. Please read my disclosure policy.
Cranberry simple syrup is the crown jewel of simple syrups. Natural colored and flavored with fresh cranberries, water and all natural cane sugar, this syrup has many uses to add a festive pop to your holidays.
I love a good, simple syrup, you can use it so many different ways, not just in drinks (though that's yummy) but you can pour over ice cream, waffles, yogurt, you name it!
Try my basic All Natural Cane Sugar Simple Syrup, great for sweetening cocktails, drinks and hot drinks too!
How to use simple syrup in drinks
Ingredients for Simple Syrup
How Do You Make a Simple Syrup?
It is simple, really — why else would "they" call it "Simple Syrup"? Hmmm?
Rough chop cranberries and place in saucepan with water. Bring to simmer over medium heat, reduce to simmer and cook 20 minutes.
Gently mash cranberries, straining through a fine strainer or cheesecloth. It should yield about 1 cup of pulpy juice, add water to make a cup if not.
In a medium saucepan, add cranberry "juice" and 1 cup sugar. Bring to boil and IMMEDIATELY remove from heat, set aside to cool. Store in fridge. Simple syrup lasts about 1-3 months refrigerated.
My syrup was a bit "thick" more like a light jelly, I pulled it off just before boiling. It still tastes amazing, add a bit of water if you desire and shake until mixed, but if it's more gelatinous do not worry it still works great in your drinks.
How to Use it!
In craft cocktails and mocktails!
Drizzle over a cake or cupcakes for moisture and taste! Maybe on this Kentucky Butter cake?
Drizzle on top of vanilla ice cream and top with some candied cranberries!
Sweeten cold drinks like iced tea, lemonade, Lemon-lime soda or seltzer water!
GIFT GIVING! My favorite, bottle some up and give as a gift! (attach a recipe or two)
Add to pork, chicken or turkey marinade for a sweet and sour taste.
Use as a dipping sauce for Monte Cristo sandwiches.
Pour onto vanilla or plain yogurt! Yum!
Oatmeal, add to overnight oats or hot oatmeal, either would be delicious!
Substitute the liquid in a frosting recipe for an all natural pink color.
Drizzle over a fruit salad for some extra sweetness
Used in place of syrup on pancakes or waffles or even a Dutch Baby.
That's it! See, I told you, super simple, Cranberry Simple Syrup! Now go on, make yourself a cocktail or a spritzer, you deserve it!
Try these other simple syrups:
Hibiscus Simple Syrup | A huge favorite of mine, not only is it gorgeous (naturally) in color, but adds great flavor to drinks, would be delicious drizzled on yogurt, oatmeal or pancakes too!
Blueberry Syrup | Another naturally flavored and colored syrup! WOW! Try it over pancakes, waffles, on ice cream and yogurt!
Mint Simple Syrup | Wouldn't this be amazing in any Mojito or Mint Julep?
Gingerbread Simple Syrup | Now we are talking! You can become a barista in your own home with this all-natural and delicious syrup.
Lavender Simple Syrup | I think I could just sit and smell this delicious syrup. I could see drizzling this in a cup of Earl Gray tea or brushing on a lemon cake.
Like this recipe?
Don't forget to give it a ⭐️⭐️⭐️⭐️⭐️ star rating and comment below the recipe!
Simple Syrups and Other Festive Flavors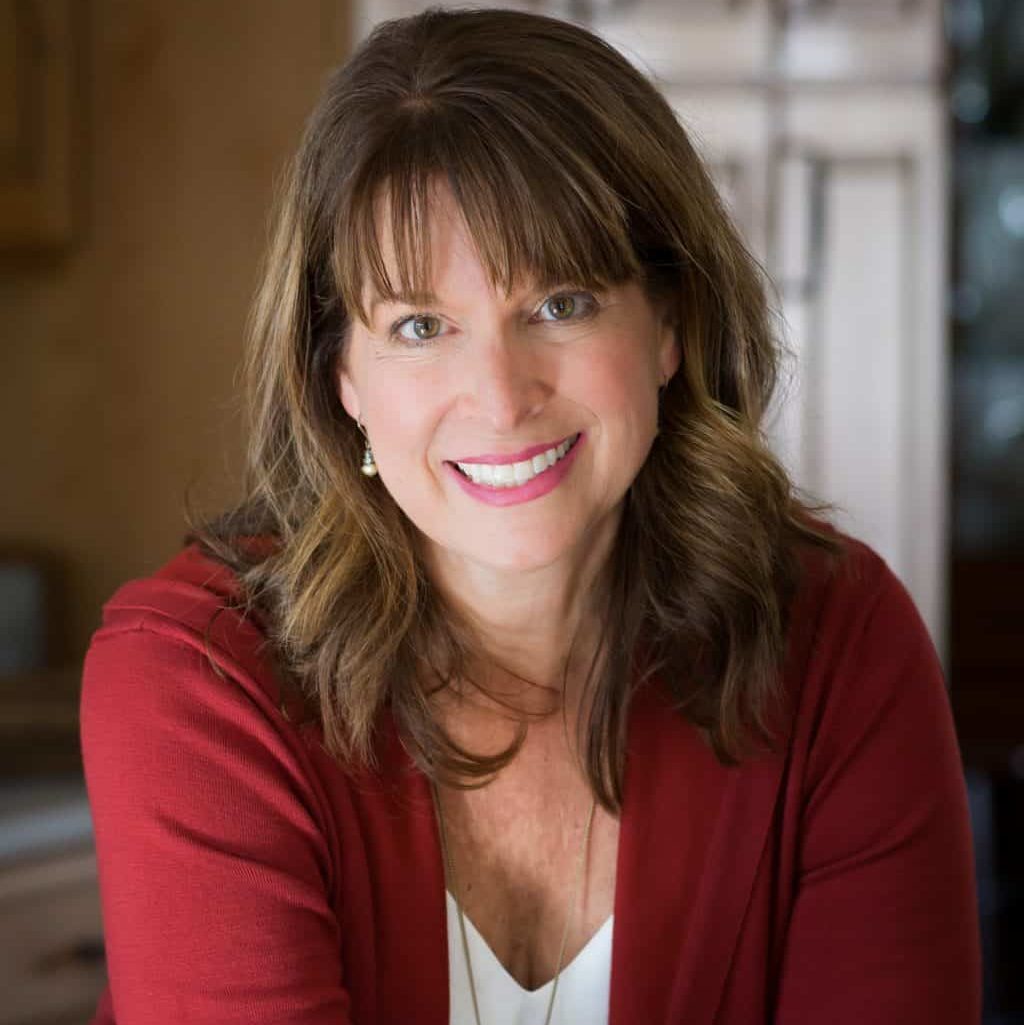 About Kathleen Pope
Recipe Innovator | Food Photographer | Food Writer
Hi, I'm Kathleen Pope. Here at The Fresh Cooky you will find easy, mostly from-scratch, trusted recipes for all occasions. From speedy dinners to tasty desserts, with easy step-by-step instructions. I am here to help teach you how to make mouthwatering recipes without spending hours in the kitchen. Read more about Kathleen here.