Browned Butter Glaze is one of my easiest and most flavorful glazes. Nutty browned butter pairs so well with the powdered sugar yielding a fast, soft, flavorful and rich glaze.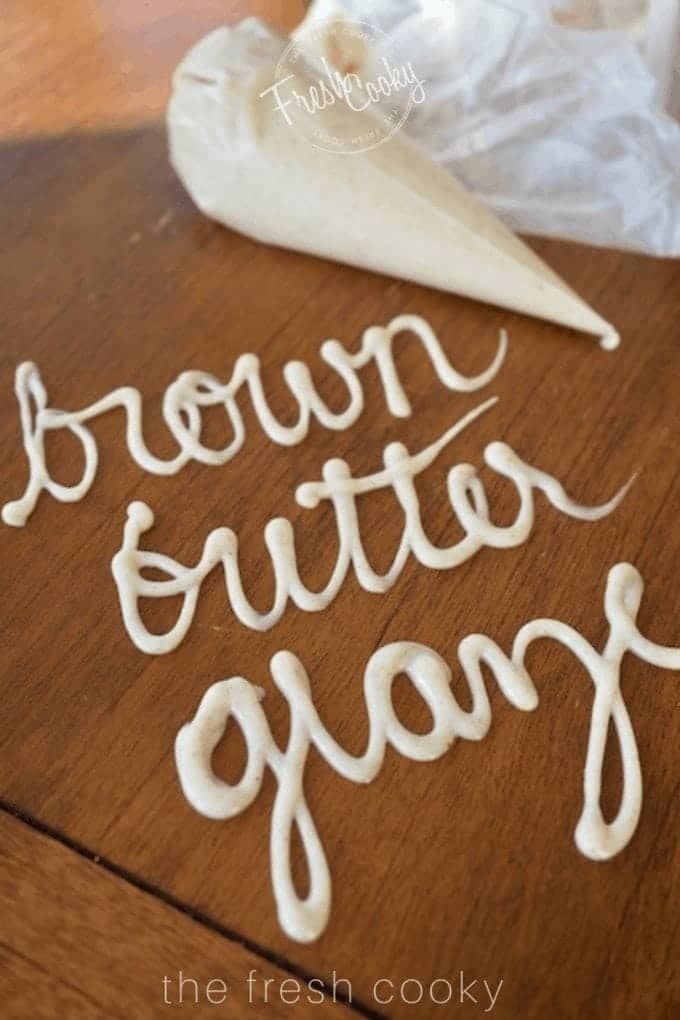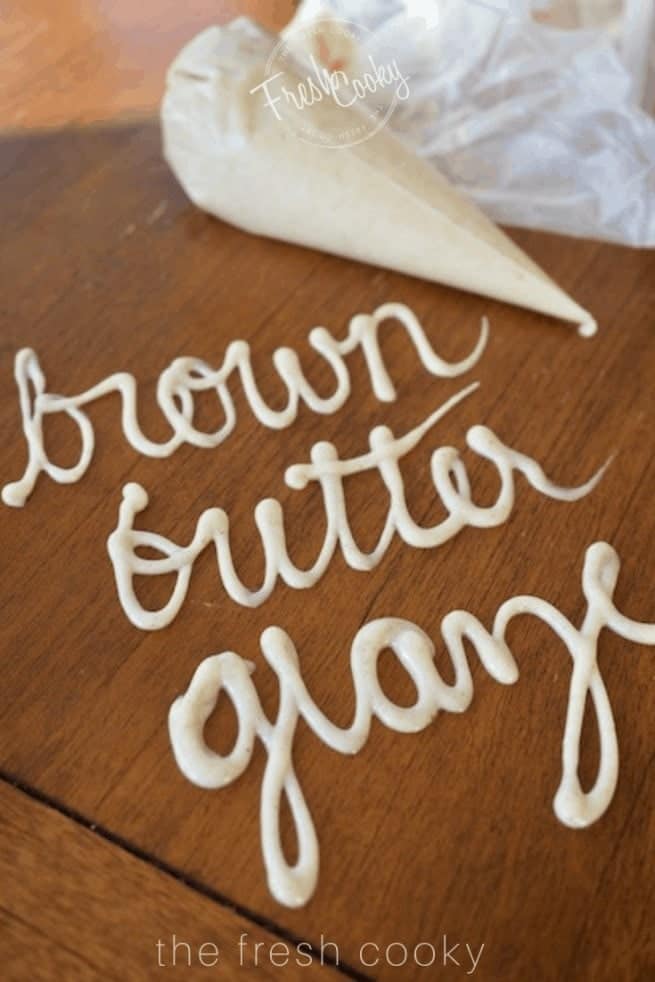 The creaminess of the butter enhances the glaze as compared to just using water or milk; while browning the butter adds incredible depth and lends a "nutty" rich flavor to anything! Definitely a recipe to whip out when trying to dress up just about any baked good.
Start by browning your butter, not a difficult process, just hang around it so you don't burn it!
GET FREE RECIPES FROM THE FRESH COOKY DELIVERED RIGHT TO YOUR INBOX!
HOW TO BROWN BUTTER
Place your butter in a small saucepan, over medium-low heat melt butter; it will snap, sizzle and pop, swirl it around every once in a while, when it starts foaming up let it sit on low until foaming subsides, by then your butter should have a nutty aroma and a caramel color. Remove from heat and cool for a few minutes.
MAKING THE BROWNED BUTTER GLAZE
In a small mixing bowl, measure powdered sugar and pour in browned butter and water, add a pinch of salt and whisk until smooth and pipeable or spreadable. If it seizes up on you or is too thick, add a teaspoon of water at a time until thin enough to pipe or spread. Whisking well to combine.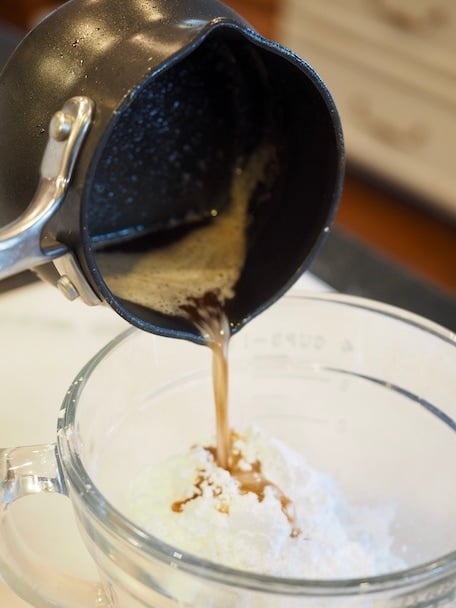 TIP | If desired, replace a tablespoon of water with vanilla, maple syrup or vanilla bean paste!
BAKING HACK | When scooping frosting or in this case pouring your glaze into a piping bag, simply place the bag in a tall, heavy glass (plastic won't work as it's too light), roll down the edges of your piping bag to enlarge the opening and pour or scoop the frosting/glaze inside.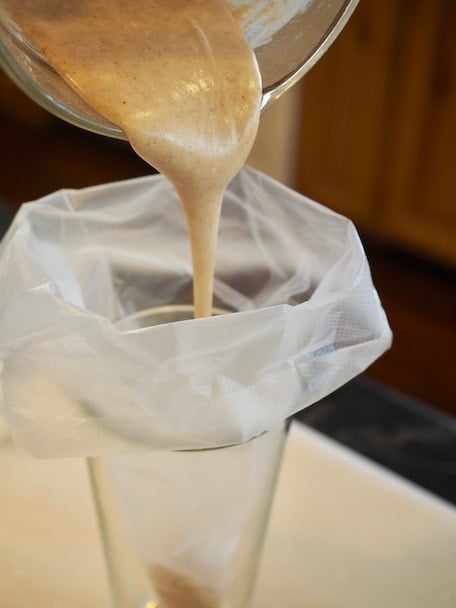 Drizzle on your baked goods with a spoon, or pour your glaze into a piping bag (baggies work great too) for piping. Simply snip the end (or corner from a baggie). Be sure to snip a tiny bit initially and see how the stream comes out, if too tight, snip a bit more off until you get the desired amount.
That's it! Told you it was as easy as pie, er glaze!
Enjoy this recipe? Please leave a comment and rate the recipe in the recipe card.
Hashtag any recipes you make from The Fresh Cooky #thefreshcooky or tag me @thefreshcooky on Instagram to be featured on our stories!

LOVE WHOLESOME DELICIOUS RECIPES? COME FOLLOW ALONG!
Share a picture and tag it #TheFreshCooky so we can see it.
GET FREE RECIPES FROM THE FRESH COOKY DELIVERED RIGHT TO YOUR INBOX!