Easy Italian Wedding Soup
As an Amazon Associate, I earn from qualifying purchases. Please read my disclosure policy.
A simple, flavorful recipe for Italian Wedding Soup, the Italian version of Chicken Noodle Soup. With tiny, tender, savory meatballs, teensy pasta in a warming seasoned chicken broth; it's the perfect chilly night dinner (or lunch).
This is my youngest son's favorite soup, hands down. I think it's because of the simplicity, the tiny little round noodles and the seasoning in the broth, oh and the mini meatballs!
Try these other delicious soups! Old fashioned Chicken Noodle Soup, Cheeseburger Soup, and Panera Broccoli Cheese Soup.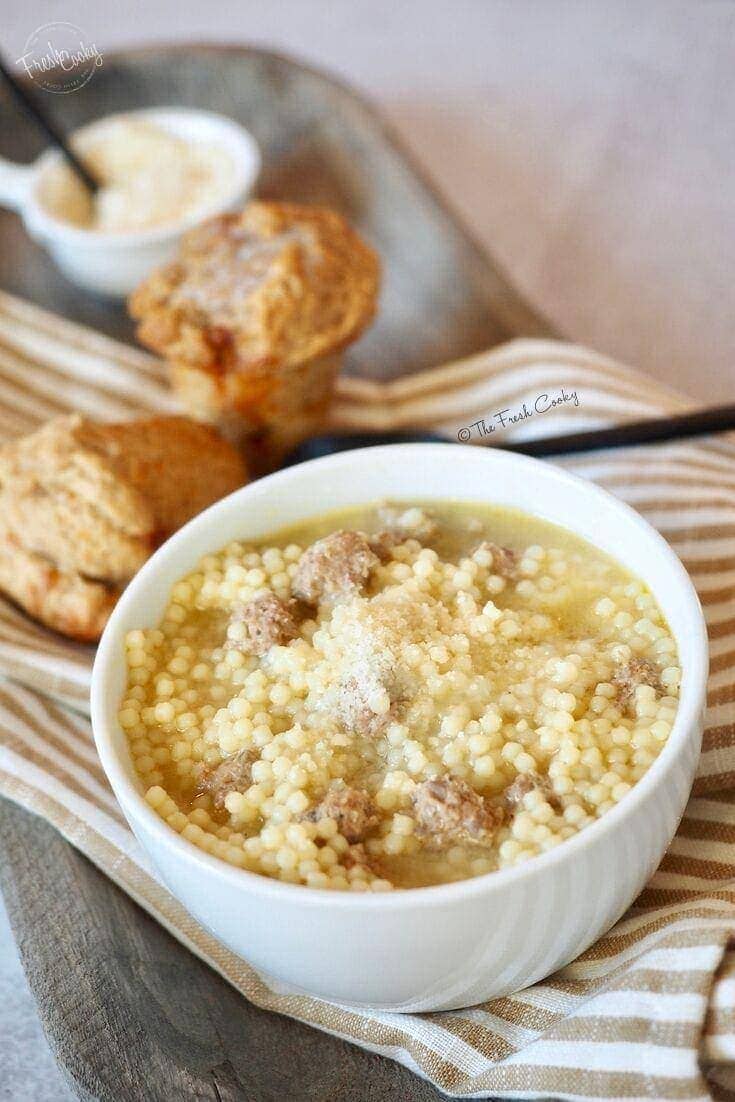 I originally tasted this satisfying soup when my friend Patty made it; she claims she doesn't like to cook, but have you ever noticed that the people in your life who say that they hate to cook or bake are in truth extremely good cooks!?
They know good food when they taste it and have numerous go-to, extremely yummy recipes in their repertoire!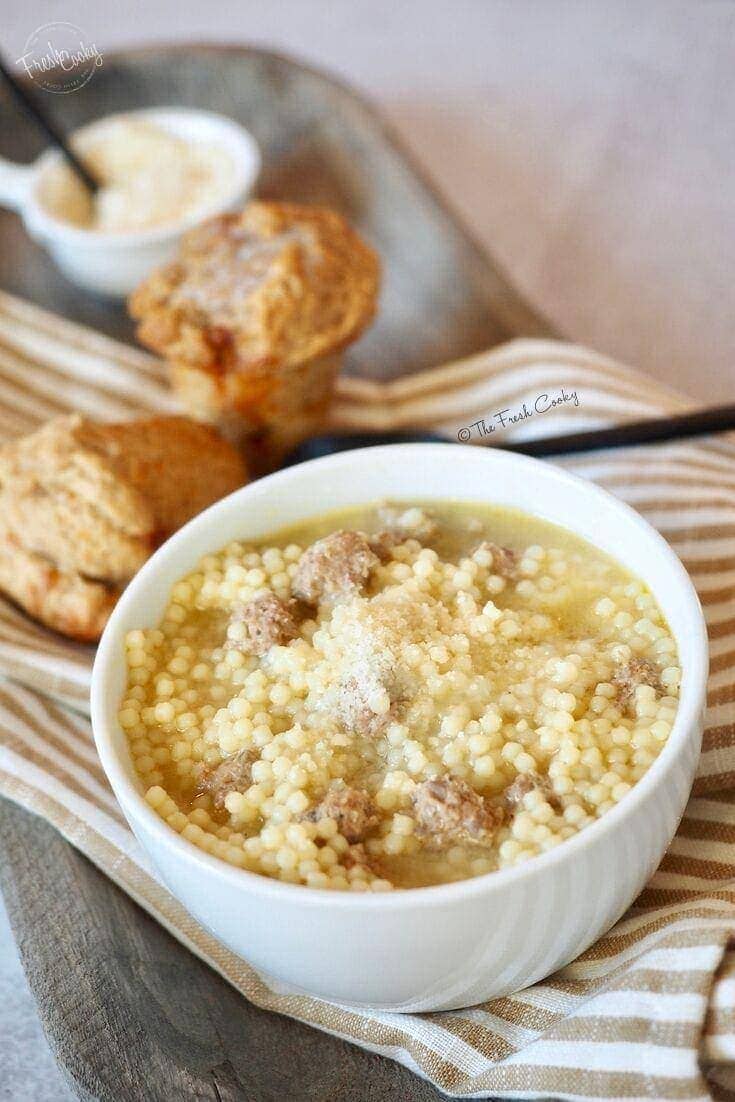 Do not allow making your own meatballs scare you away, these are really easy!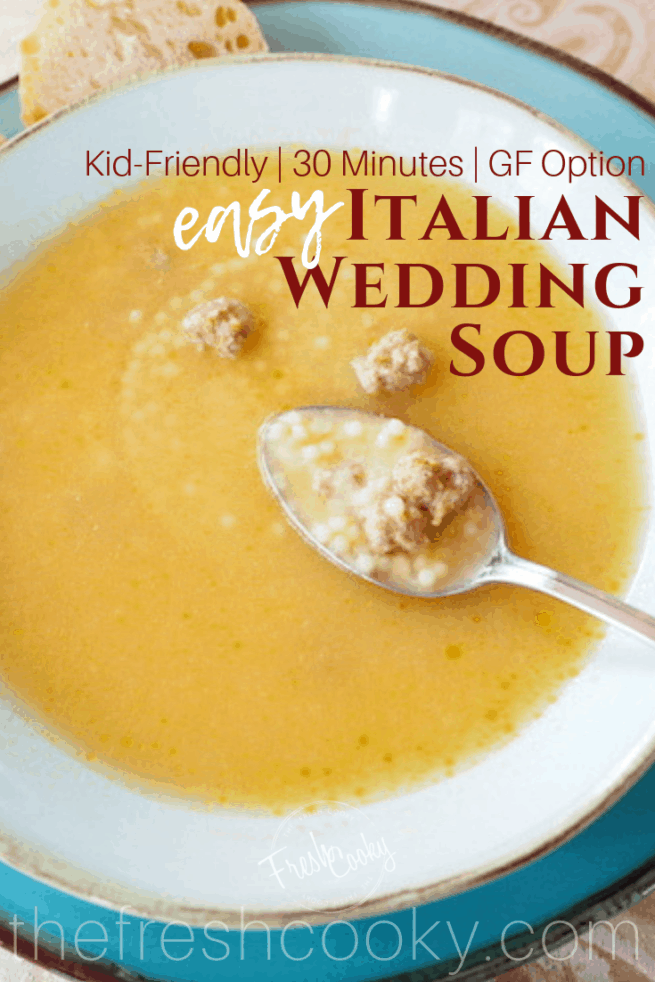 Double or Triple the Meatballs
I have tripled (I'd suggest at least doubling) the ingredients so that you have extra meatball mixture on hand in the freezer to pull out for a quick and warm weeknight meal.
Prep once and have at the ready numerous meals within minutes! It's simple and nutritious, light and yet fulfilling. The reality is that it truly makes more meatballs than I usually put in, thereby I am able to get 6 soups out of tripling the recipe. I don't think anyone feels cheated either.
GLUTEN FREE WEDDING SOUP
This soup is super easy to make GF. Make sure your broth or stock do not contain gluten, purchase GF sausage (I like Boulder Sausage brand), and swap your bread crumbs out for a Gluten Free option (hint, you can also toast some GF bread until crispy, then smash into crumbs in a baggie) and DeLallo makes a very nice GF Orzo.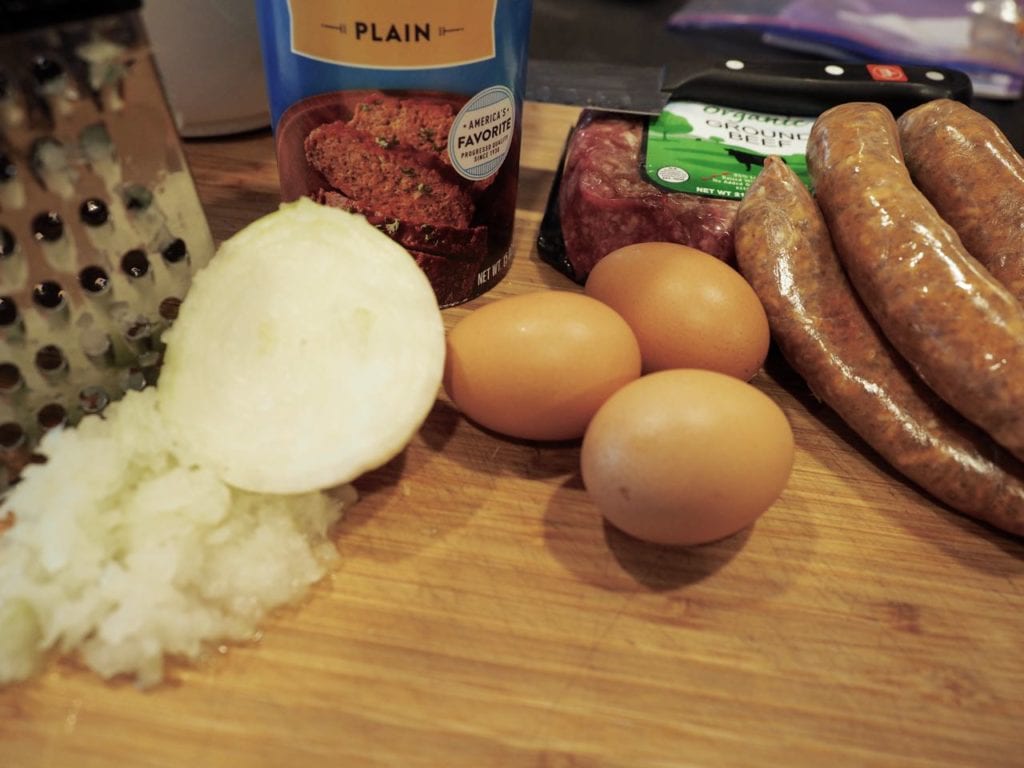 Ingredients & Substitutions
How To Make Tiny Meatballs for Soup
As you see from the picture above, it's really nice to grate instead of chop your onion, making them nice and small, the meatballs are small you don't want large chunks of onion floating around in the soup or meatballs.
Strip the casings off of your sausage, using a sharp knife, slice down the length of the sausage, peel casing away and discard. Add the egg(s), bread crumbs, Parmesan or Romano cheeses (buried in the photo – oops) and grated onion.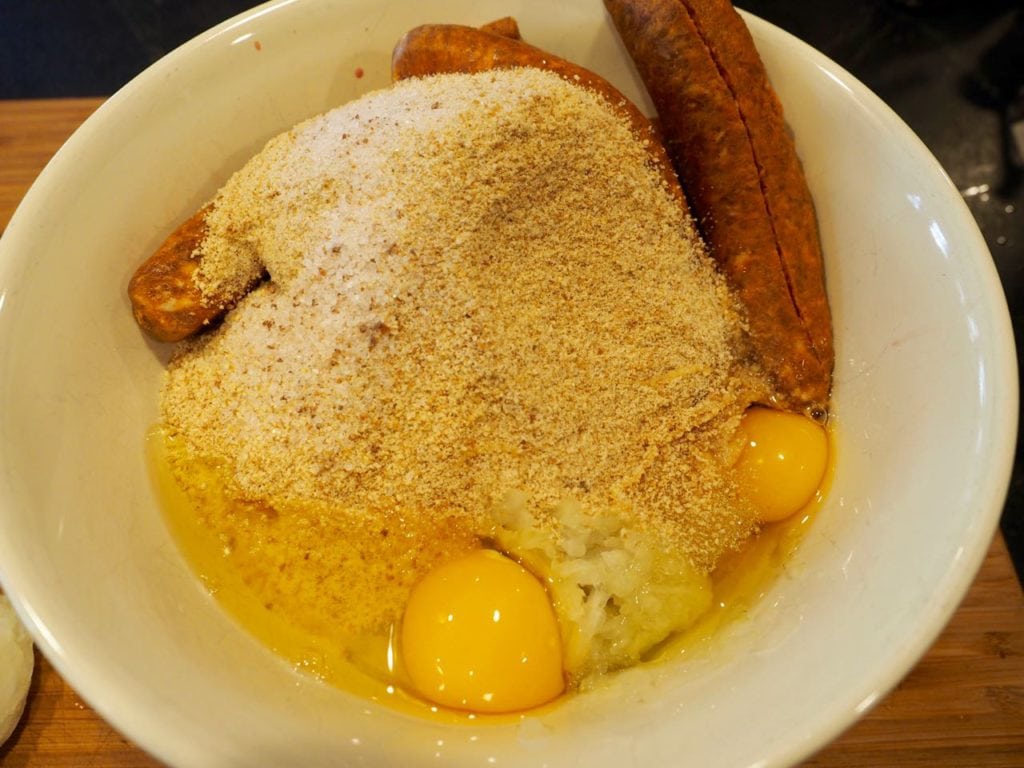 Stay with me, it gets so fun, messy and squishy and the best way to do this is with your bare hands! Remember what it felt like to squish your toes through the mud?
Pull out some wax or parchment paper; one sheet for the number of logs you made and lay them on top of one another. Roll meat mixture into several logs (eyeballing it is fine, about 8″ x 2″), since I tripled my recipe, it yielded 6 logs. Don't forget to keep one out if you are making it immediately.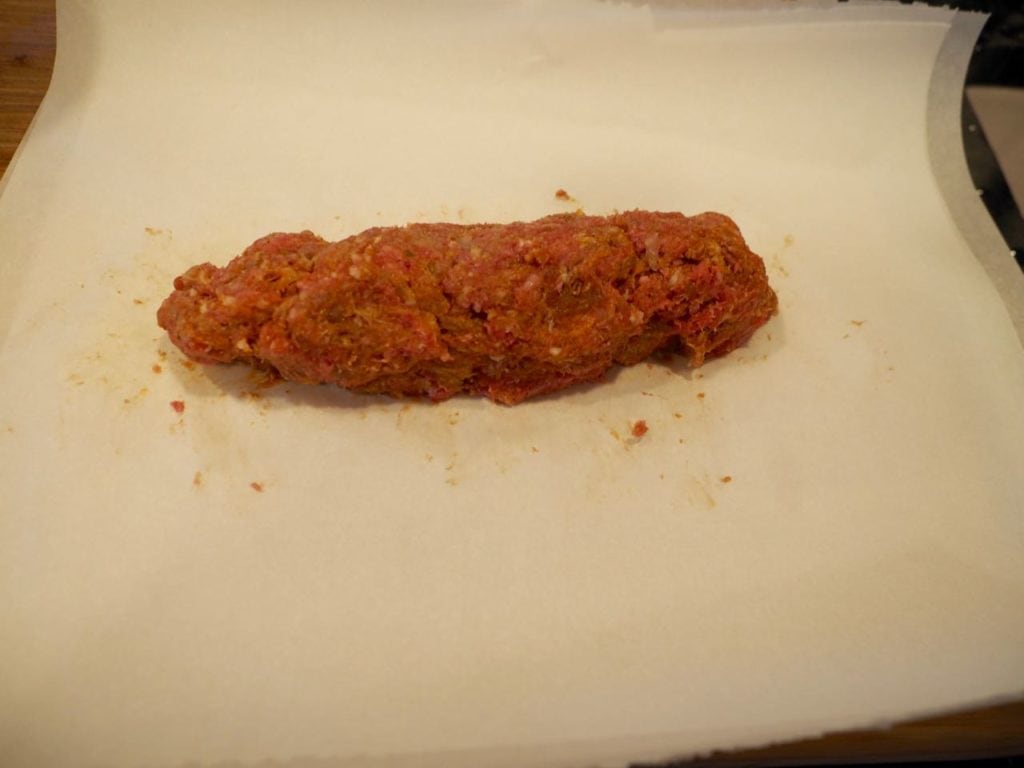 Wrap it tightly and put them into a gallon ziplock baggie, getting out as much air as possible (air is not a frozen foods friend). Remember to mark your bag so you know what they are and don't open it 6 months from now and wonder what this mystery log is?!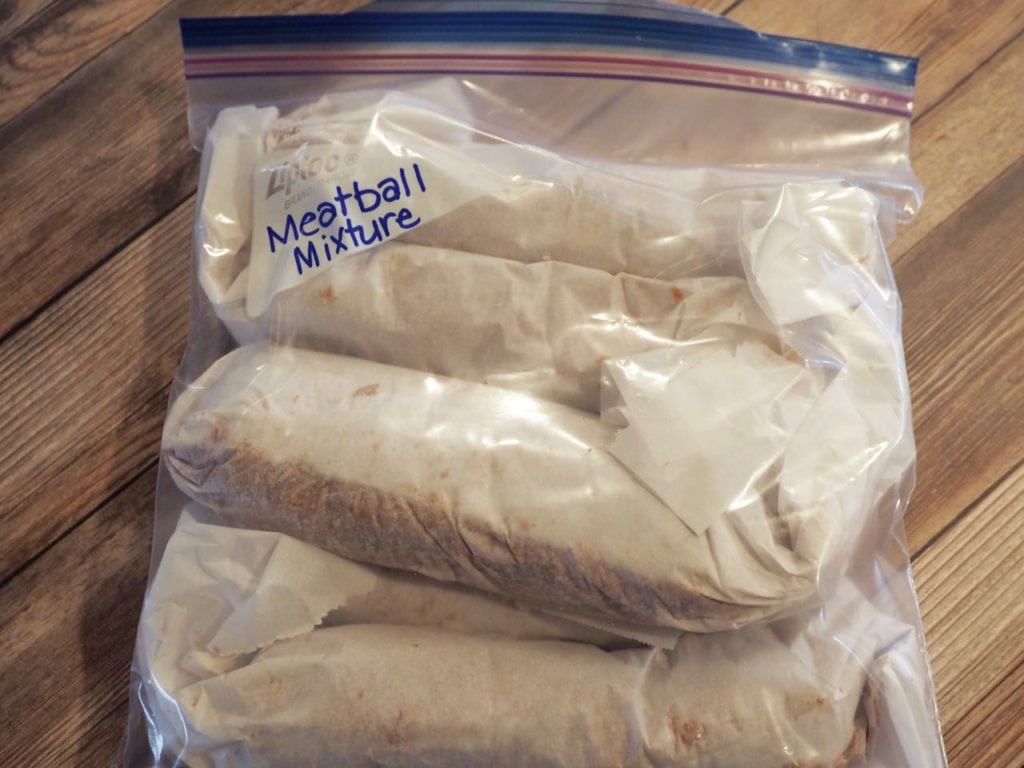 Making the Broth for Italian Wedding Soup
For the broth, now we're back to the basic recipe, so get the triple or double idea out of your head, unless you want a HUMONGOUS pot of soup, then by all means, go right ahead! Add your chicken stock or broth, broths are more seasoned, so reduce your overall seasonings to taste. What's the difference? Basically, a stock is made from bones and a broth is a liquid in which meat has been cooked. Read more in Alton Brown's post.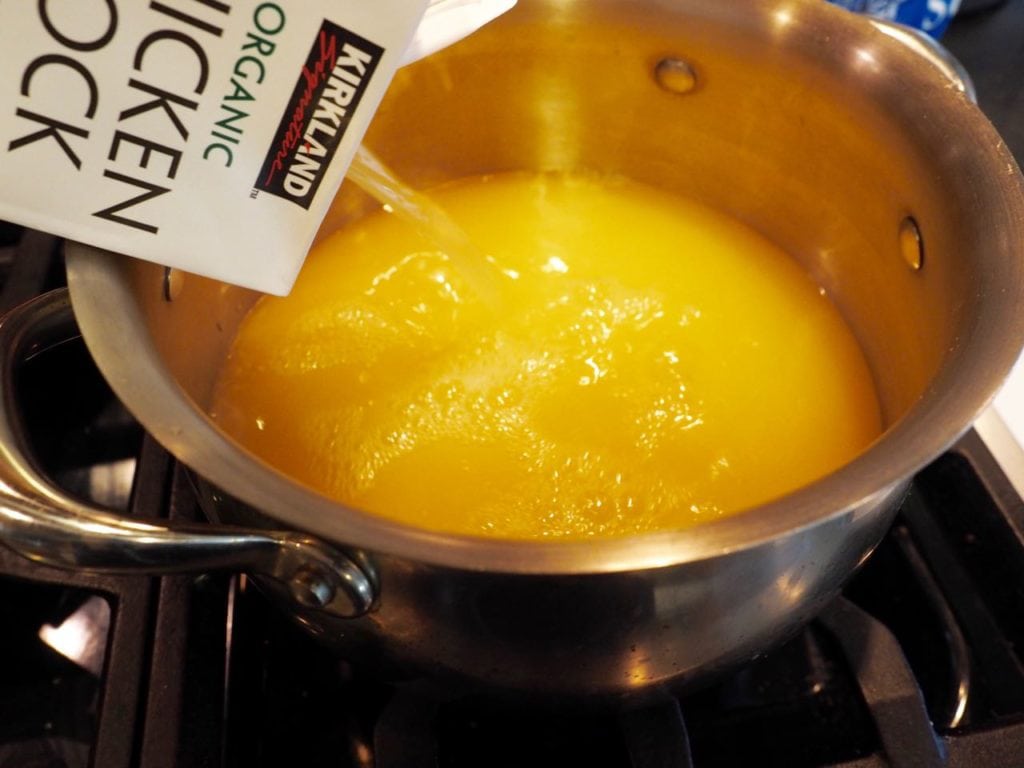 Add garlic powder, celery salt, onion powder, salt and pepper to taste. If using a broth, taste first to see how much seasoning you need to add.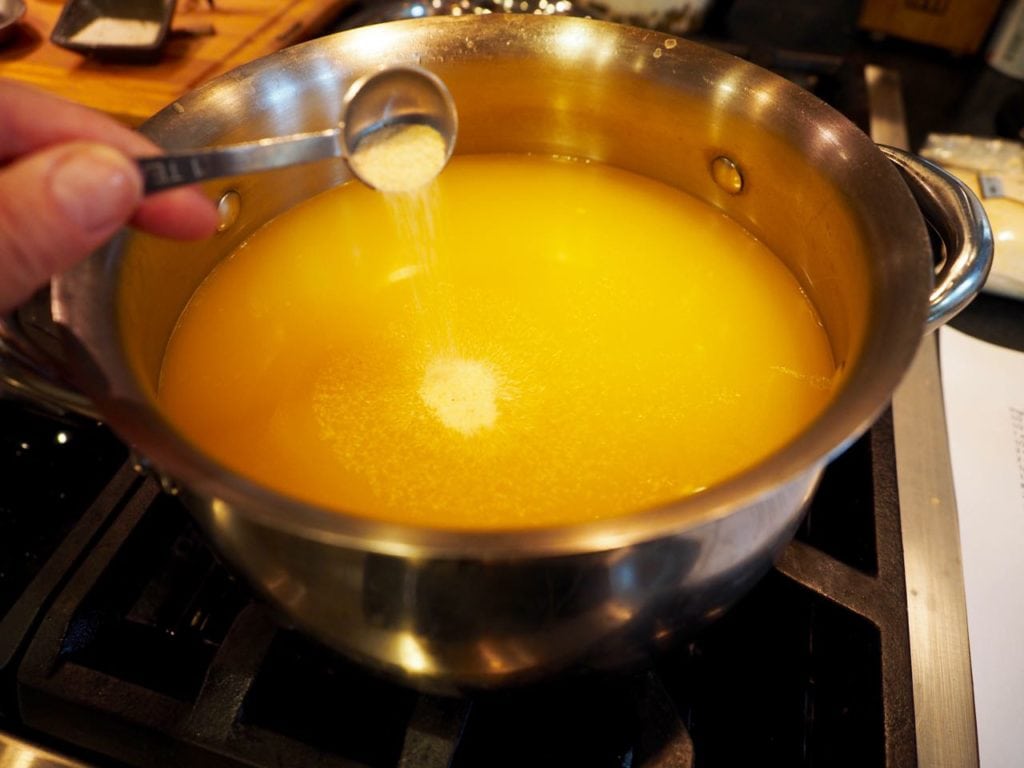 While you are waiting for your stock to come to a rolling, soft boil, make your mini meatballs.
Form your teensy, tiny, bite-size meatballs by pinching off small amounts of the meat, a little smaller than a teaspoon. You can make them larger, but the mouth appeal is so much better when they are tiny.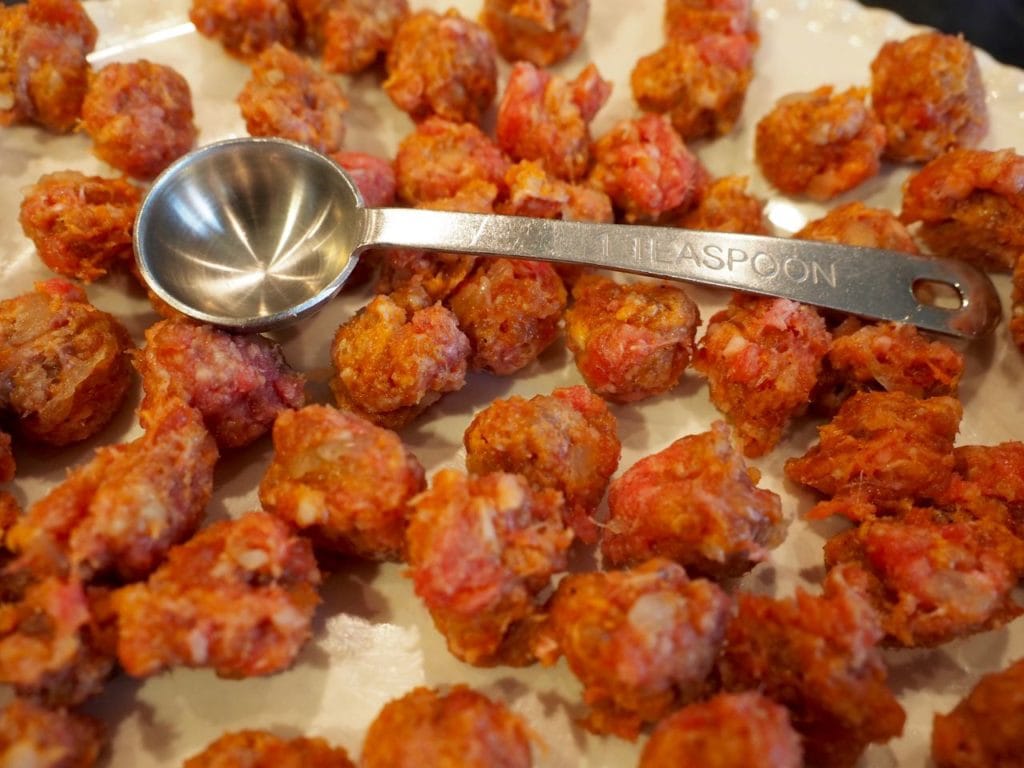 Once your soup is gently boiling, add in your meatballs. Those teensy ones, you just lovingly formed. Return to a simmer, they will "float" to the top when they are finished cooking, about 2-4 minutes.
Once they float to the top, increase your heat so that your broth is at a nice rolling boil, then add pasta.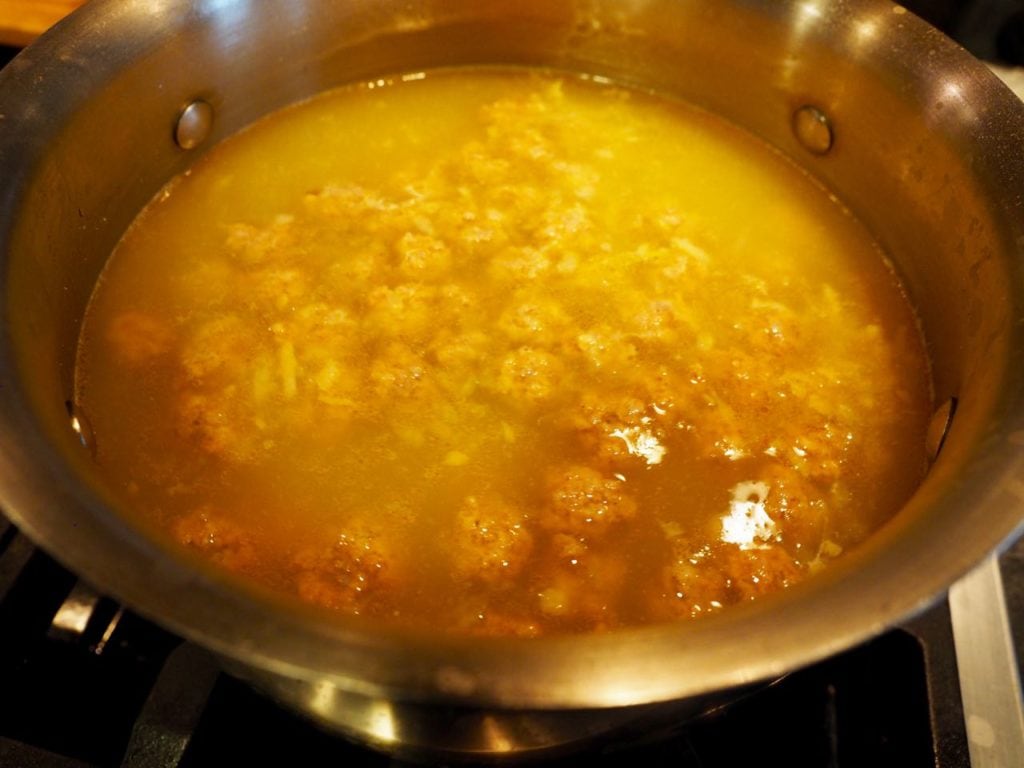 Add your Acini de Pepe (translation: grains of pepper) or Orzo or Riso, any tiny shaped pasta works best. Cook according to package directions, making sure the pasta is cooked.
Adjust seasonings as needed. Sprinkle a little Parmesan or Romano cheese on the top, serve with a crusty loaf of bread and enjoy!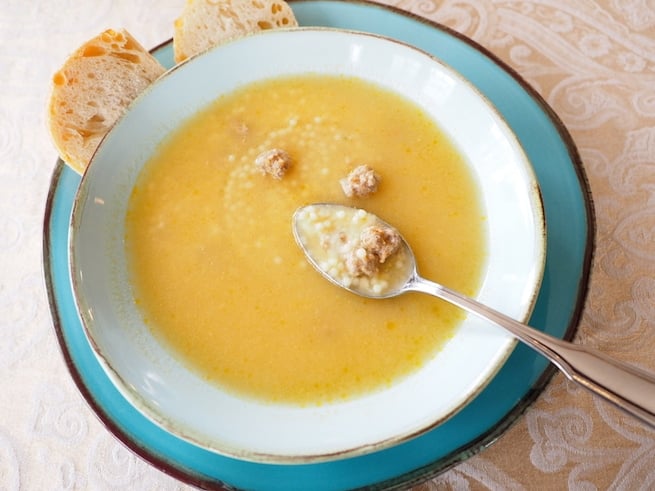 TIP #3: If you double the recipe for Italian Wedding Soup for leftovers, store in cup sized storage containers for easy lunches or snacks. Before reheating, add a little extra stock, water or broth as the pasta will swell upon refrigeration.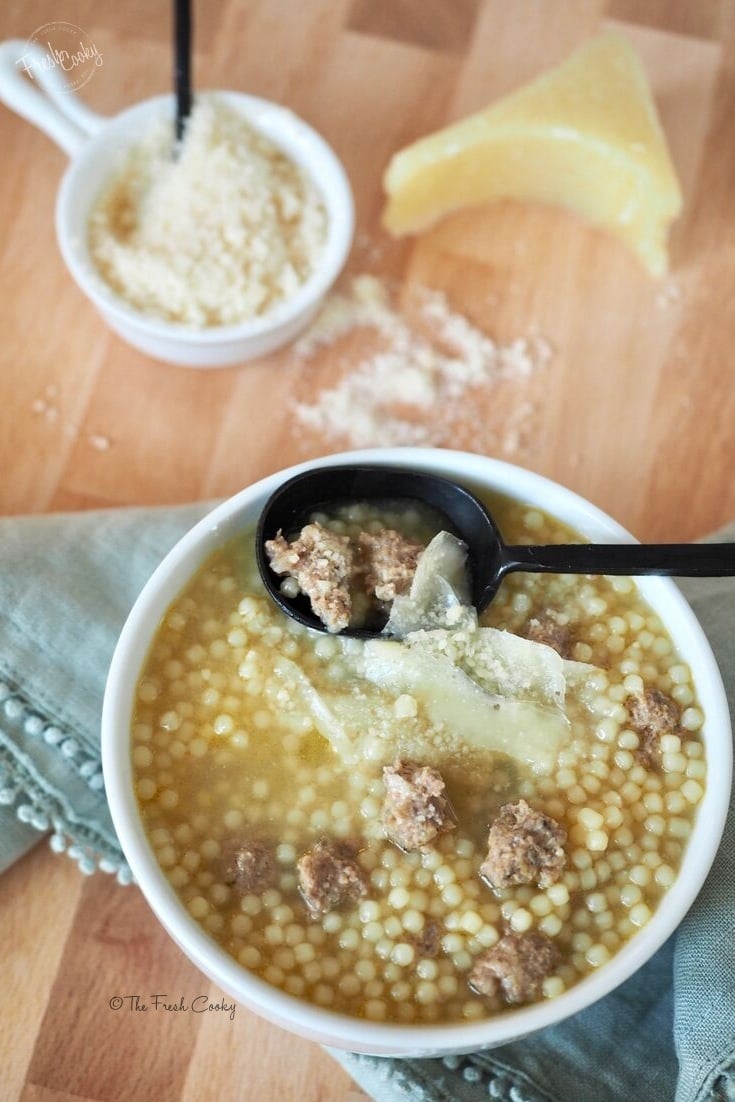 Like this recipe?
Don't forget to give it a ⭐️⭐️⭐️⭐️⭐️ star rating and comment below the recipe!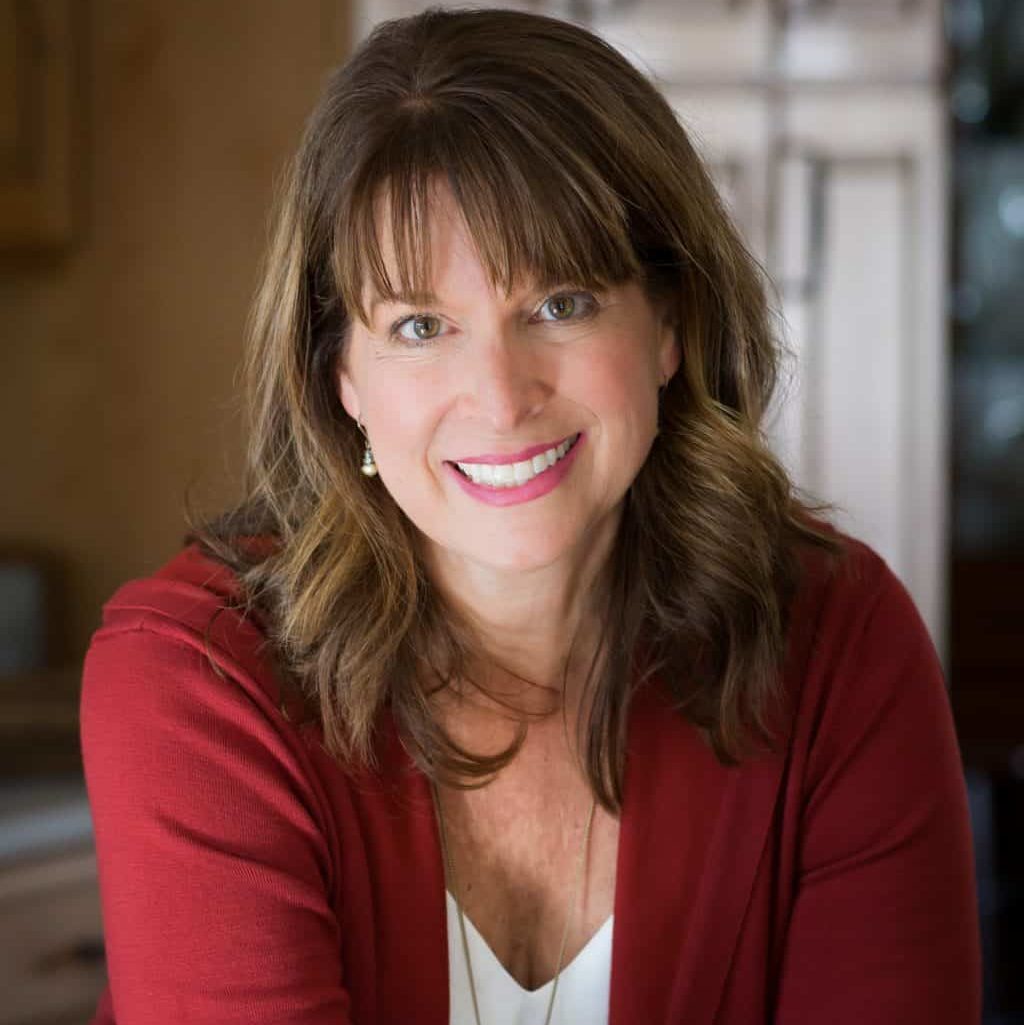 About Kathleen Pope
Recipe Innovator | Food Photographer | Food Writer
Hi, I'm Kathleen Pope. Here at The Fresh Cooky you will find easy, mostly from-scratch, trusted recipes for all occasions. From speedy dinners to tasty desserts, with easy step-by-step instructions. I am here to help teach you how to make mouthwatering recipes without spending hours in the kitchen. Read more about Kathleen here.