Harvest Grain and Nut Pancake Recipe (IHOP Copycat)
As an Amazon Associate, I earn from qualifying purchases. Please read my disclosure policy.
You'll love the hearty texture and signature flavor of buttermilk in these healthy pancakes. Whole wheat flour, nuts and oats, this copycat IHOP Harvest Grain Pancake recipe is delicious! Top with butter and maple syrup for a hearty breakfast.
Love breakfast as much as I do? Pair these pancakes with these Breakfast Sliders, easy Air Fryer Sausage, popular Chile Relleno Casserole or these Orange Scones. I want them all!
I have fond memories of IHOP growing up; as a family of 6, we didn't eat out often, but occasionally my parents would treat us to IHOP after church. My favorite was pancakes with sausage and a fried egg — drizzled with a little blueberry syrup. AMAZING!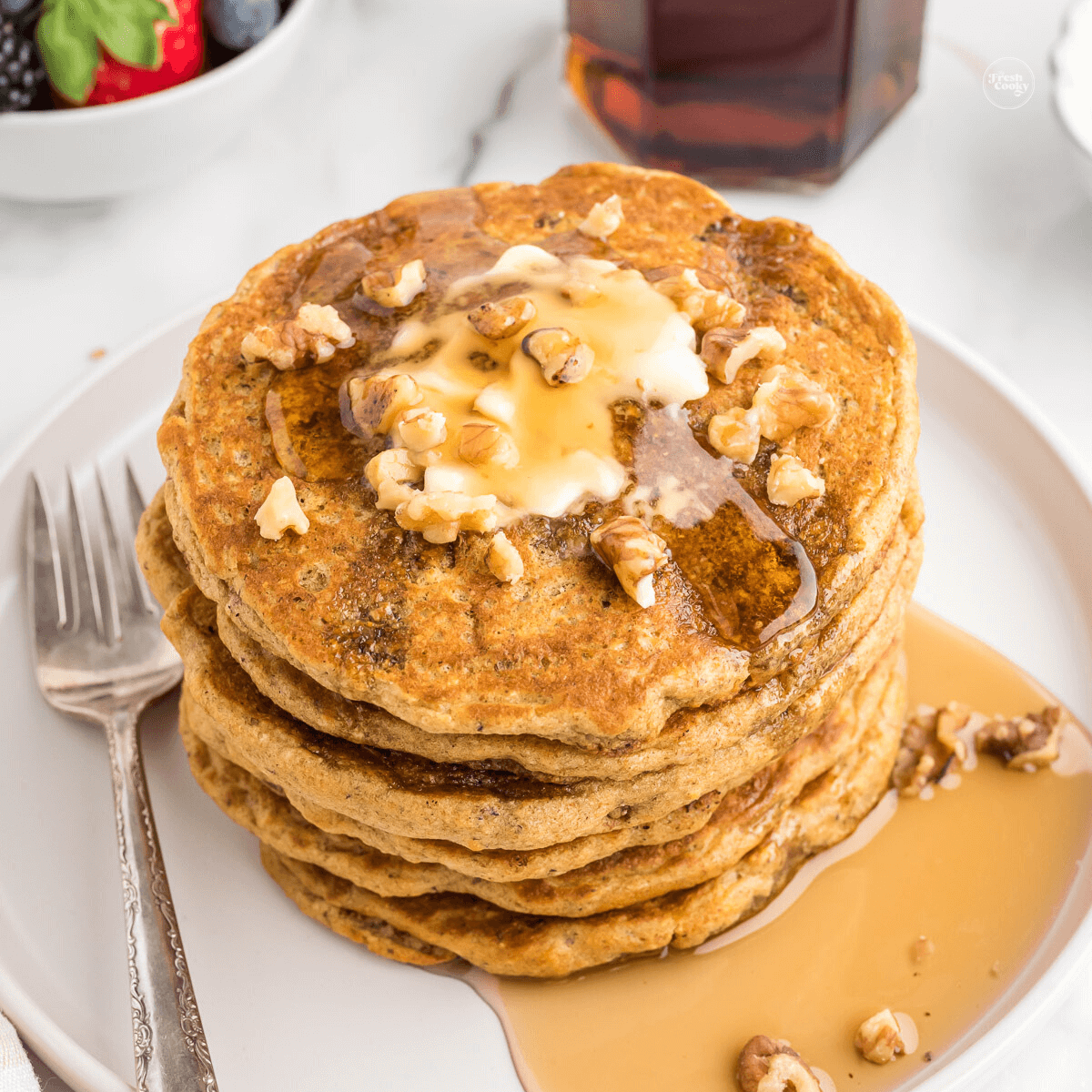 Why You Will Love IHOP Harvest Grain Pancakes
Healthier | Whole wheat flour, nuts and oats all provide an extra boost of nutrition to these yummy pancakes.
Weekday Breakfast | So easy to freeze and reheat, you'll have a quick and hearty choice for those busy mornings.
Enjoy at Home | Alas, IHOP no longer offers these harvest grain 'n nut pancakes as one of their menu items.
National Pancake Day
Pancakes rank as America's #3 favorite breakfast food after bacon (#1 of course!) and eggs (#2). It's only fitting then that delicious breakfast favorite has its own national holiday! National Pancake day is celebrated in February or March every year.
IHOP, who is credited with the creation of the harvest grain n nut pancakes, offers a free short stack of pancakes to diners and donates proceeds to support the local children's hospital. Way to go International House of Pancakes!
In celebration of this special day, National Pancake Day, I'm joined a few of my blogging friends so all of your pancake needs are met! Like these fluffy Lemon Ricotta Pancakes from Sheila at Life, Love and Good Food, or these dreamy Bacon Pancakes with Maple Syrup from Eliza at BENSA Bacon Lovers Society.
Key Ingredients IHOP Harvest Grain Pancake Recipe
Ingredients, directions and nutritional information in the printable recipe card at the end of the post.
Rolled Oats | Any old fashioned rolled oats, not quick cooking, use Quaker Oats or I like using organic rolled oats.
Whole Wheat Flour | Whole wheat flour adds more bulk, nutrients and a nutty flavor – I used organic whole wheat.
Baking Soda & Baking Powder | You'll need both for this recipe!
Buttermilk | I use whole fat buttermilk, the richness is great, but 2% is fine. If you don't have buttermilk, see below for how to make your own sour milk.
Veggie Oil | I love using heart healthy Avocado Oil or Grapeseed Oil, but use your favorite.
Egg | I use large eggs in all of my cooking, room temperature will give your pancakes more loft and lightness. To quickly bring them to room temp, submerge in a bowl of warm (not hot) water and let sit for 5-10 minutes.
Brown Sugar | I used light, but you could use dark as well, would have a bit more of a molasses taste, or feel free to use sugar-replacements, Monk fruit and Truvia brown sugar are my favorites.
Almonds & Walnuts | For a truly copycat flavor, use both. You may also use almond flour or almond meal in place of the chopped almonds.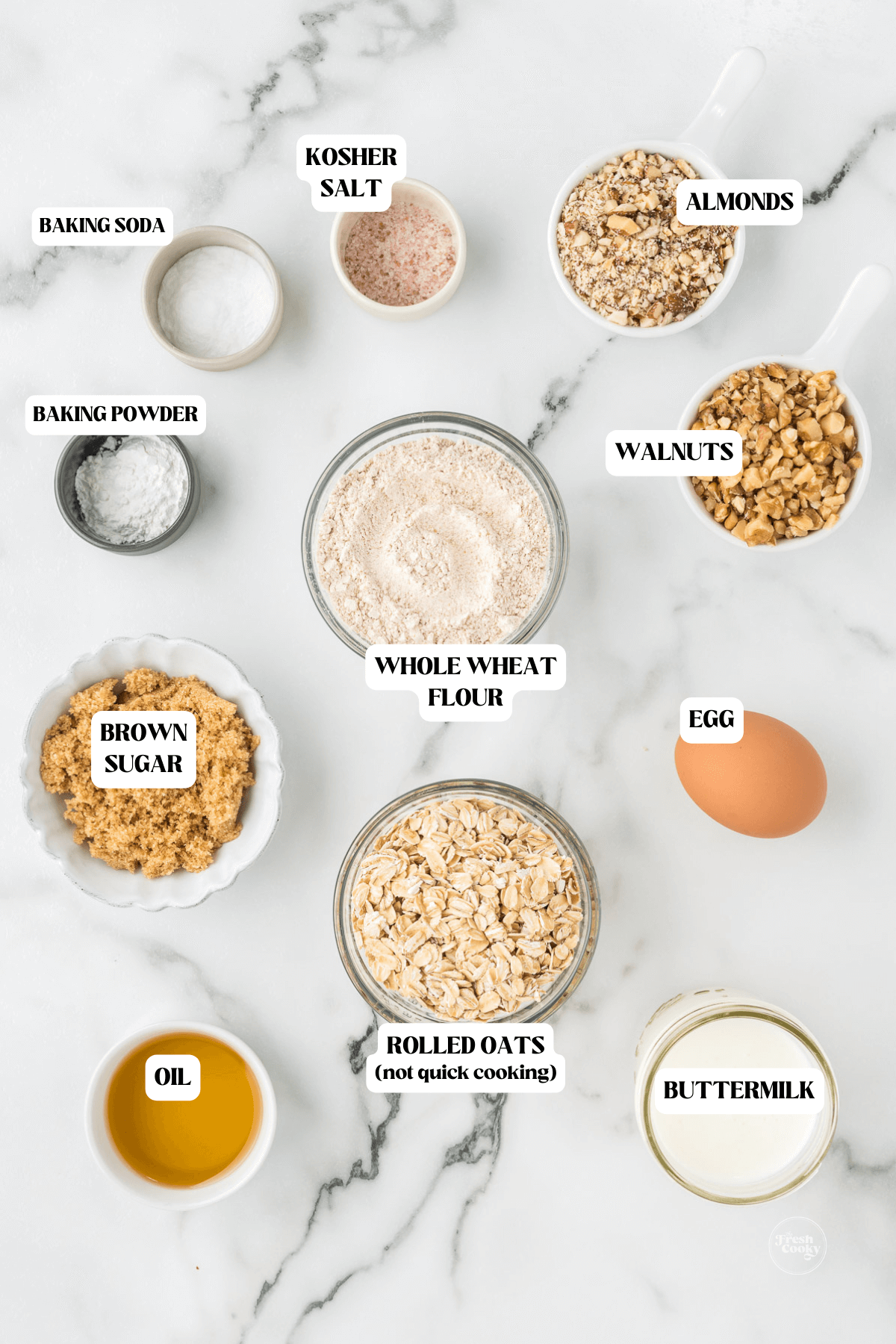 How to make buttermilk with lemon juice
In a 2 cup measuring cup, add 1 ½ tablespoon of lemon juice or white vinegar to the measuring cup, then fill to 1 ½ cups with your milk of choice. Stir and allow to sit at room temperature for 5-10 minutes.
How to make IHOP's Harvest Grain Pancakes
Step 1 | Preheat Griddle or pan
Preheat skillet or griddle, medium heat. Ideal heat for an electric griddle is 375° F (190° C) and lightly brush a little melted butter or oil onto the skillet or griddle, repeating each time.
Step 2 | Prep Dry Ingredients
Grind oats until flour consistency using a blender or food processor, or oat flour may be used as a replacement.
In a large batter bowl, combine ground oats, whole wheat flour, walnuts, almonds, baking soda, baking powder and salt, whisk until combined.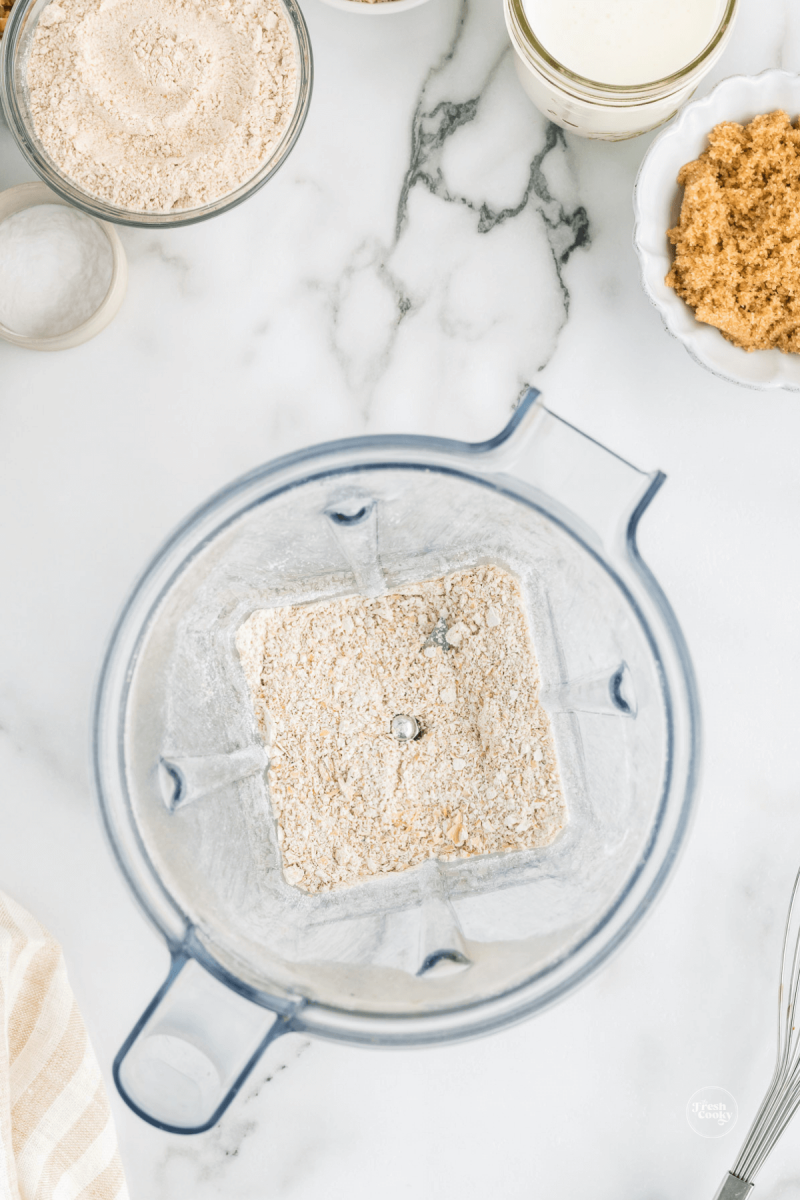 Step 3 | Prep Wet Ingredients
In a medium bowl combine buttermilk, oil, egg, and sugar, whisking well until smooth.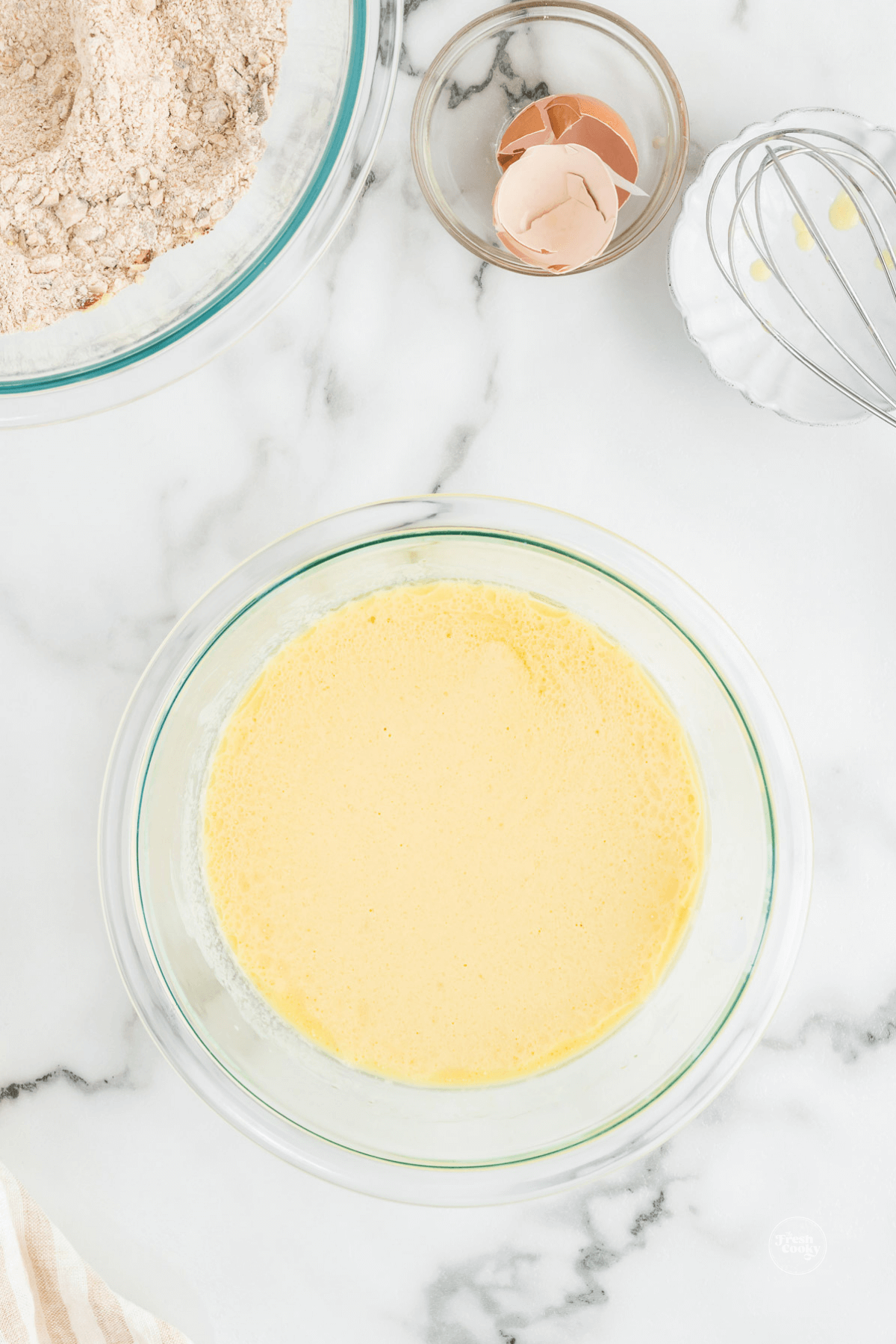 Step 4 | Make Harvest Grain Pancake batter
Make a well in the center of the dry ingredients, pour the wet ingredients into the well, mix well until just combined, trying not to over mix. I like using a spatula (not an electric mixer) for this, as you can fold the batter, making sure to incorporate all of the dry ingredients without over mixing the batter.
Are lumps are okay in pancake batter?
Keep it lumpy! Some lumps are okay in pancake batter! Stir until the flour streaks are gone, but don't worry about those lumps. If you stir until the lumps are all gone, you will overwork the gluten, which will cause your batter to be tough and chewy instead of light and fluffy.
Step 5 | How to cook whole grain pancakes
Ladle ¼ – ⅓ cup of the batter onto a hot skillet or griddle, cooking pancakes 2-4 minutes per side, until golden brown. Serve with butter and maple syrup.
How to keep pancakes warm
Preheat oven to 200° F (93 C) and line a baking sheet or large bowl or platter with parchment paper. As pancakes finish, place pancakes in single layer and return to the oven, if more than one layer is necessary, add a piece of parchment paper or foil between.
Pro Tips
Use a thin, flexible spatula to flip your pancakes or a broad spatula with beveled edges. Sometimes the spatula is too thick and won't allow you to flip the entire pancake in one smooth motion, causing it to break.
For pancakes that are uniform in size, cook them individually in an 8 inch frying pan, use a pancake dispenser, or use a ladle to spoon roughly the same amount for each pancake.
Variations & Substitutions
Dairy-free pancakes – replace buttermilk with equal amounts of your favorite plant-based milk, stir in 1 tablespoon of vinegar or lemon juice and allow to sit for a few minutes.
Gluten-Free Harvest Pancakes – Make sure your oats are gluten-free, in place of the whole wheat flour, use your favorite Gluten-Free All-purpose flour, or use ½ cup GF Flour and ¼ cup almond flour in addition to the oat flour.
Oat Flour – No food processor? Oat flour may be used instead of grinding your oats.
Nuts & Seeds – Switch up the nuts with pecans, macadamia nuts or sunflower seeds. For an especially sweet treat, chop up some of my Maple Bourbon Candied Pecans, saving some to sprinkle on top.
For an extra boost of nutrients, top with peanut butter or almond butter, sliced banana and drizzle with honey.
Top with chocolate chips or mixed berries.
For an extra special breakfast, use these in a Pancake Charcuterie Board, making them silver dollar sized.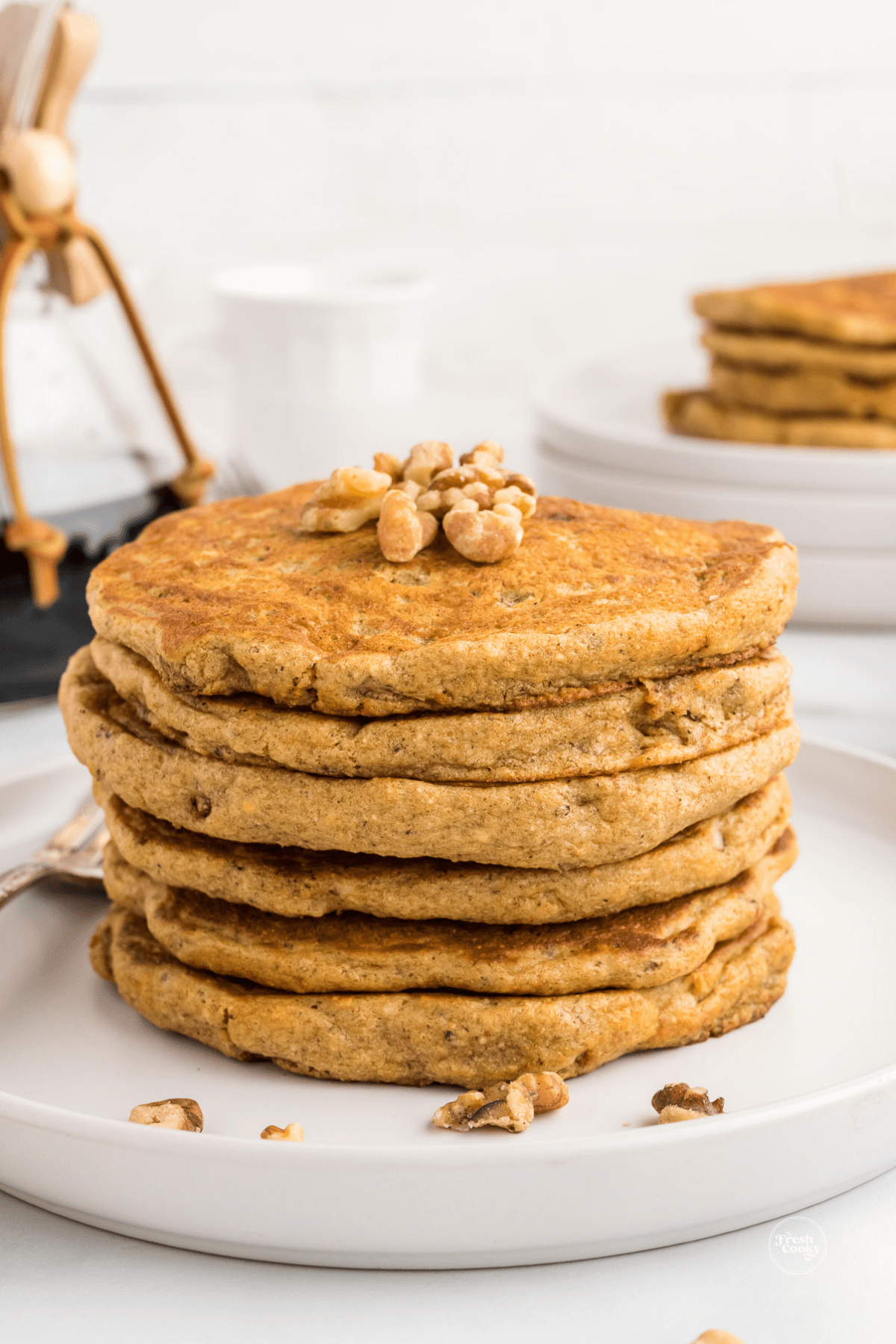 Storage Tips
Fridge – Store cooked and cooled pancakes in an airtight container for 2-3 days.
Freeze Pancakes – Place cooled pancakes in a single layer on a baking sheet and freeze for 30 minutes. Once frozen, place in a resealable bag, with a piece of wax paper between layers and pop back in the freezer.
Reheating Pancakes – Reheat on lower setting in toaster, for crispy edges and fluffy inside. Or, gently warm in the microwave. To reheat large numbers of pancakes, preheat the oven to 350 degree (177 C) oven, place a single layer of pancakes on a sheet pan and cover tightly with foil. Bake for about 10 minutes, until the pancakes are warm and soft.
Can you put pancake batter in fridge?
Yes, pancake batter stored in an airtight container will last 2-4 days in the fridge, as long as your eggs and milk would not expire before then.
Give the mixture a quick whisk or stir before using and if possible, allow batter to sit on the counter for 20-30 minutes to come to room temperature, this will allow the pancakes to rise better and be more fluffy.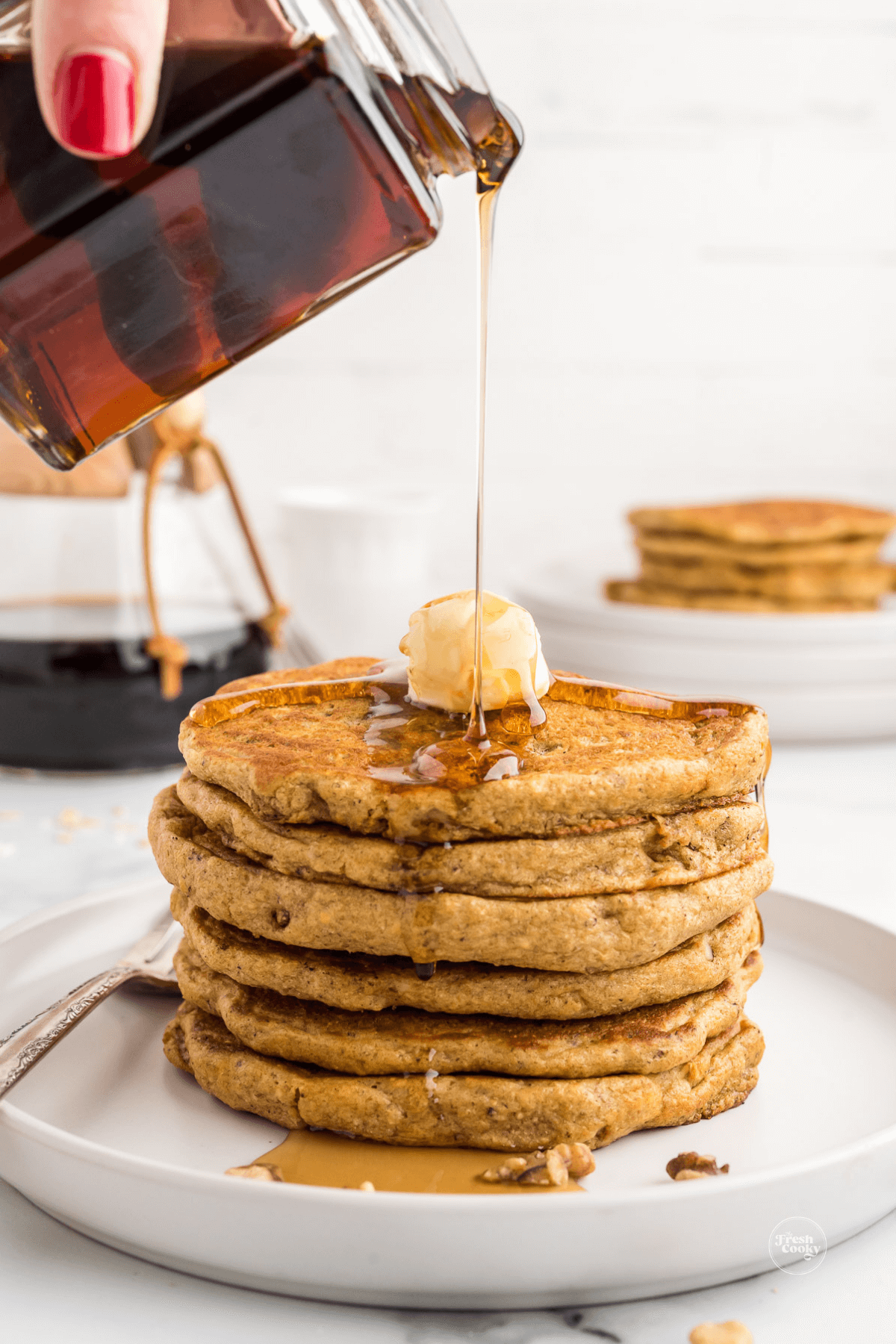 Frequently Asked Questions
Can I make these ahead of time?
Yes! These freeze well and reheat well. Place cooled pancakes on a parchment lined sheet pan in a single layer, freezer 30 minutes until firm. Then transfer to airtight baggie or container, freeze up to 3 months.
What's the best way to reheat pancakes?
If you want crispy edges and a fluffy center, simply pop into your toaster on a lower setting, heat and enjoy!
My favorite way is to lay pancakes in a single layer on a baking sheet lined with parchment, cover tightly with foil and reheat in 350 degree F oven for about 10 minutes.
How do I know when pancakes are ready to flip?
Whole wheat pancakes or any pancakes are ready to flip when bubbles form on the surface begin to pop, creating little holes or craters, then they are ready to flip. At the correct temperature it will be about 2 minutes.
What is the best pancake griddle temp?
For an electric griddle, 375° F (190° C) is the best temperature. Not too hot, not too cool. Too cool and your pancakes will be tough, too hot and the edges and bottoms will burn.
What causes pancakes to fall apart?
If your pancake batter is too thin (add a little flour), or you are flipping too soon or if your pan or griddle is too hot.
How do I test my griddle or pan for the right temperature?
Test with a few drops of water, the water droplets should "dance" when they hit the hot griddle. Or try with a tablespoon of pancake batter, it should't get too brown too quickly or be too light after about 2 minutes when you peek underneath.
When using a stovetop method, use medium heat adjusting up or down based on your test pancake.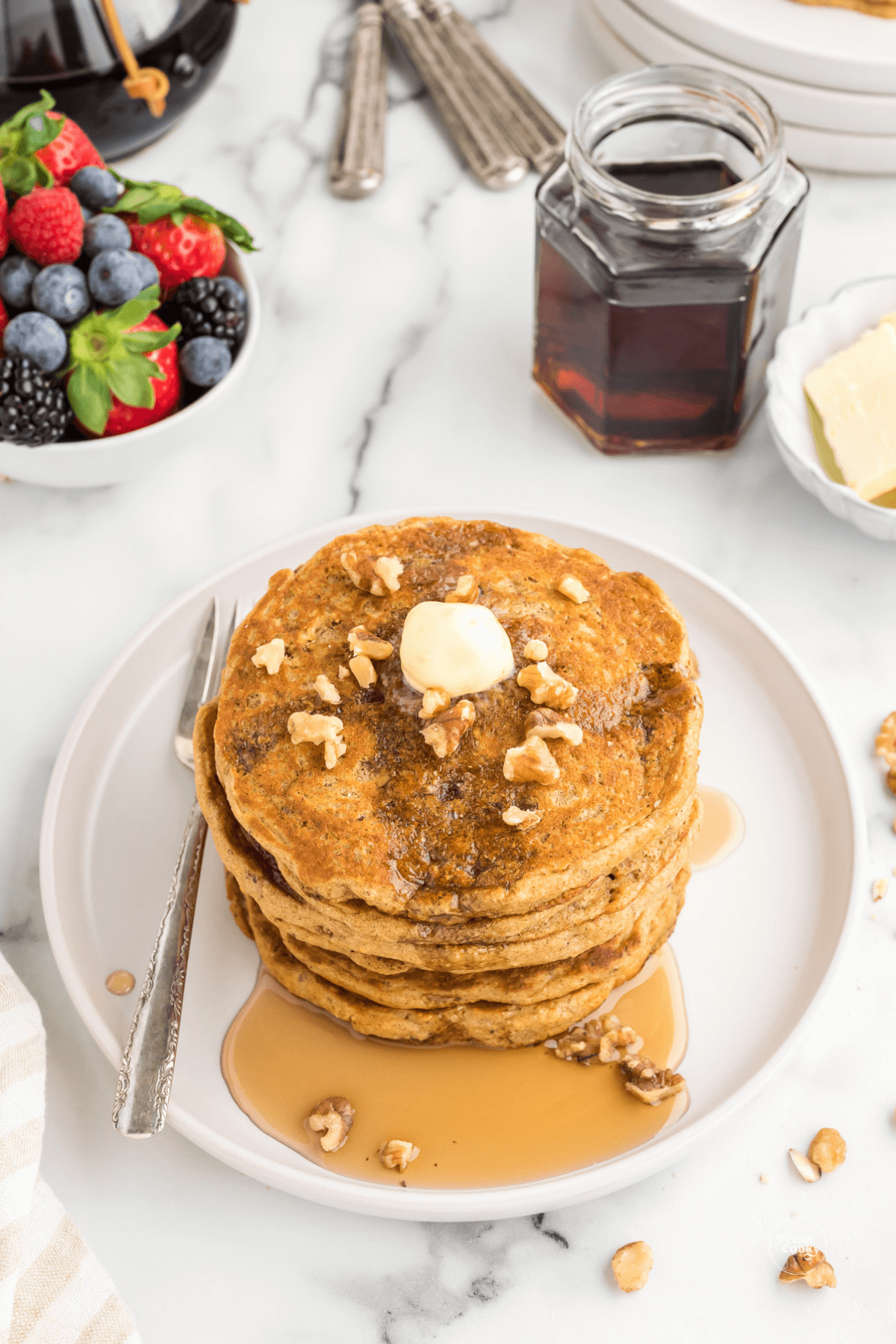 What to serve with IHOP Harvest Grain and Pancake Recipe
More great breakfast recipes
To keep pancakes from sticking, once your pan or griddle is hot, brush on a small amount of melted butter or oil making sure it covers the entire surface before pouring your pancake batter. Repeat after each batch of pancakes.
I hope you loved this IHOP Harvest Grain and Nut Pancake Recipe — if you did, would you share your creation on Instagram, Facebook and Pinterest? And be sure to comment below!
Like this recipe?
Don't forget to give it a ⭐️⭐️⭐️⭐️⭐️ star rating and comment below the recipe!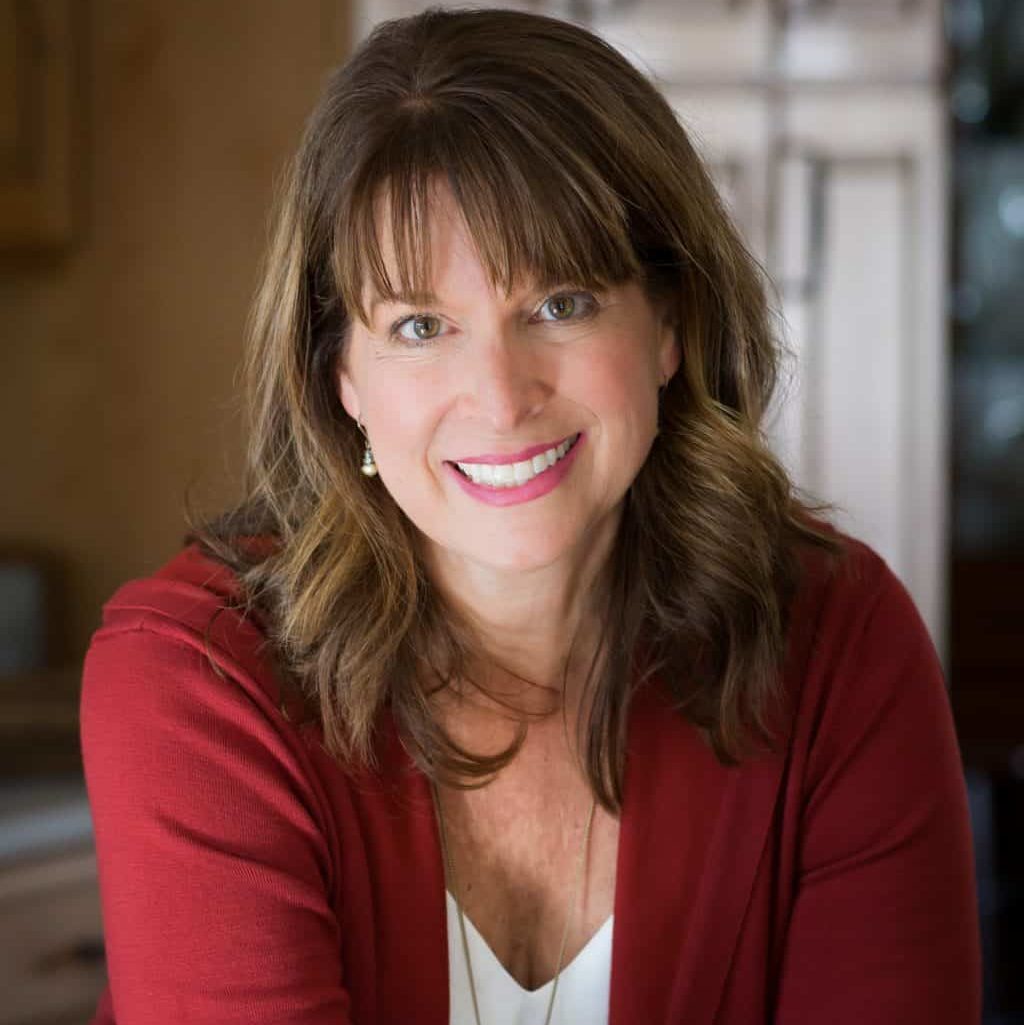 About Kathleen Pope
Recipe Innovator | Food Photographer | Food Writer
Hi, I'm Kathleen Pope. Here at The Fresh Cooky you will find easy, mostly from-scratch, trusted recipes for all occasions. From speedy dinners to tasty desserts, with easy step-by-step instructions. I am here to help teach you how to make mouthwatering recipes without spending hours in the kitchen. Read more about Kathleen here.