Instant Pot Egg Bites Recipe with Sausage and Cheese
As an Amazon Associate, I earn from qualifying purchases. Please read my disclosure policy.
If you have an Instant Pot at home, you must try this easy and cheesy Instant Pot Egg Bites Recipe with savory breakfast sausage and your choice of shredded cheese. Especially if you are craving Starbucks sous vide egg bites!
For more yummy breakfasts, try my Easy Egg Breakfast Sliders or this hearty Biscuits and Gravy Casserole. You might like my crazy popular gooey Cinnamon Rolls.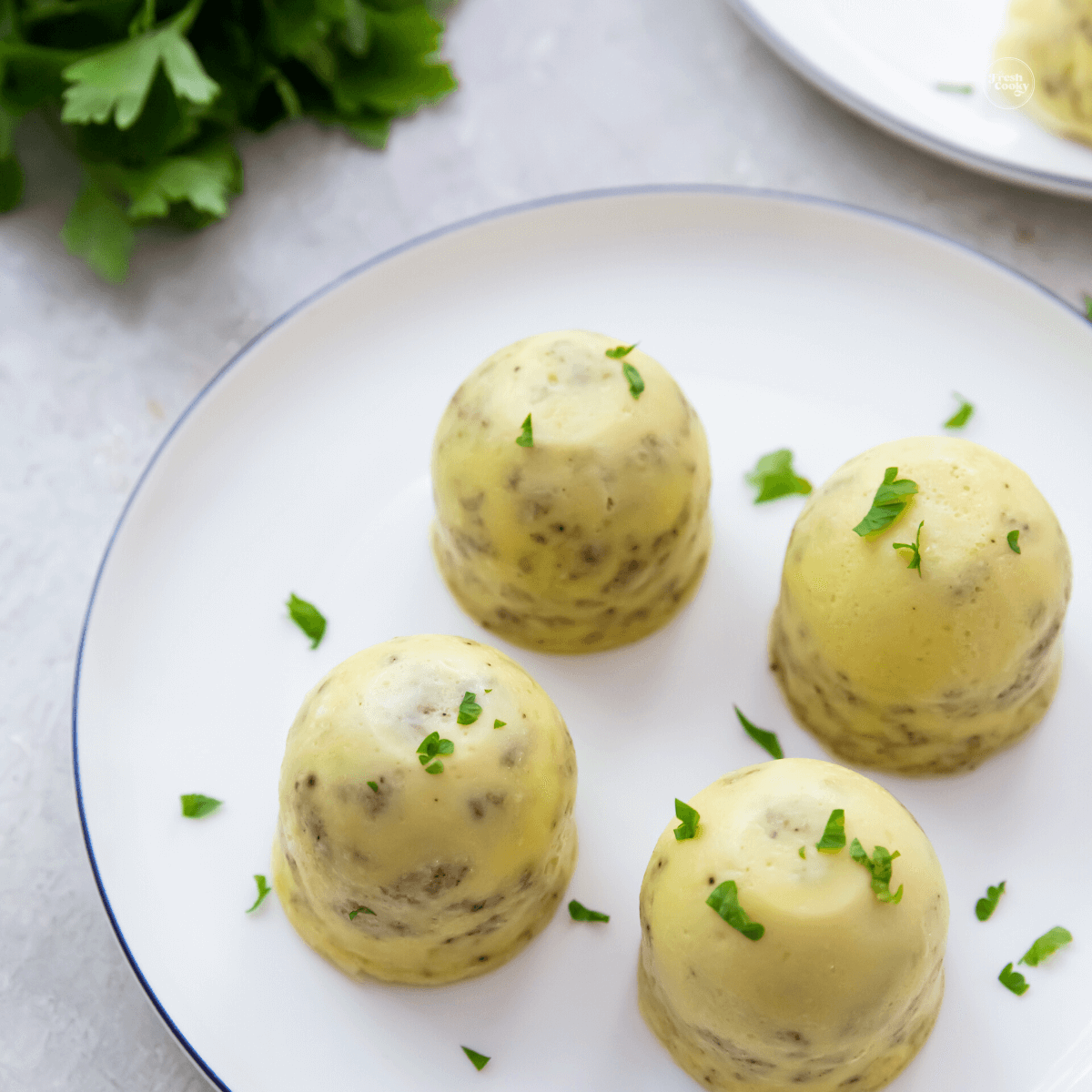 Why You Will Love this Instant Pot Egg Bites Recipe
A Breakfast Classic – What's more, traditional than an egg and sausage breakfast? It's the ultimate comfort food to bring stability to your chaotic weekdays.
Breakfast On-the-Go – Heat these delicious egg bites in the microwave for just one minute and be on your way in no time!
Perfect for the Whole Family – These cheesy sausage egg bites are a tasty breakfast you'll enjoy just as much as your kids will. Satisfy stubborn teens, picky toddlers, and adults—who knew it was possible? Plus, they are Weight Watchers friendly.
This delicious breakfast is super easy to make and requires only five ingredients! These cheesy egg bites are perfect for a quick weekday meal, made quickly in your electric pressure cooker. Make ahead and have breakfast for the next few days, easily made in a silicone mold — great for meal prep.
Then just pop them in the microwave for just one minute, and they are ready to serve! These cheesy Instant Pot egg bites are one of the few foods that taste just as good warmed up as the day you made them.
Healthy Twist
Gluten-Free | All you need to do to make this recipe gluten-free is shred your own cheese and double-check the breakfast sausage you use. Many bags of pre-shredded cheese contain anti-caking gluten to keep the pieces from sticking to one another. And sausage can have gluten in the flavors and additives.
Simple ingredients | Besides the shredded cheese, the ingredients for this recipe are not excessively fattening; in fact, these egg bites are easily calculated for Weight Watcher's WW points. You could use lean Canadian bacon or ham, choose turkey sausage and use egg whites for a healthier alternative.
Key Ingredients for Instant Pot Egg Bites Without Cottage Cheese
Ingredients, directions and nutritional information in the printable recipe card at the end of the post.
Whole Eggs | Of course, the key ingredients for this recipe are eggs. Use organic, cage-free, or whatever your family loves the most.
Sausage | Add savory ground breakfast sausage to the whisked eggs for extra protein and delicious flavor. Remember to cook and drain the sausage before starting the recipe.
Salt and pepper | Use kosher salt and freshly ground black pepper for the fullest flavor.
Shredded cheese | Nothing dresses up scrambled eggs like shredded cheese! I use white grass-fed cheddar cheese, but you may also try gruyere, Mexican cheese, Swiss, or even cottage cheese, or a combination of the above.
Garnish | Top the cooked egg bites off with chopped chives or green onion and a little smoked paprika.
Recommended Equipment
Instant Pot Pressure Cooker | Instant pot is the most popular brand of electric pressure cooker, but the method will be the same for any electric pressure cooker. I love this 6 quart Instant pot.
Silicone Egg Molds | You do need these nifty little egg molds to make these perfect egg bites. They also make great ice molds!
How to Make this Instant Pot Egg Bites Recipe
Making these low-carb, cheesy egg bites has never been easier. Starbucks has nothing on these time-saving, homemade, fresh ingredients, and much cheaper egg bites!
Step 1 | Mix the ingredients
Have your breakfast sausage cooked, drained, and ready. You could even do this step ahead and keep it in the refrigerator until ready to use.
Grab a large bowl and add eggs, salt, and pepper. Whisk the ingredients until the texture is nice and smooth. Next, stir in the breakfast sausage and tasty shredded cheese.
Step 2 | Instant Pot Instructions
Gather the trivet and egg mold for the instant pot egg bites. Place the trivet inside and add one cup of water to the bottom of the Instant Pot.
Next, lightly spray the silicone egg mold with a bit of avocado oil or any nonstick cooking spray. Slowly pour the egg mixture into the molds.– you want each mold to be about ¾ full. Fill them almost to the top, so they have room to rise and keep the cover off the eggs. Now carefully set the mold on top of the trivet.
Set "Manual" or "Pressure Cook" and cook under high pressure for 6-8 minutes (longer for higher altitudes); mine were perfect at about 8 minutes at a high altitude. My sea-level recipe tester had them perfect at 7 minutes.
Step 3 | Remove and Cool
Release the steam by performing a quick release, using a spoon to move the vent to the open position, so you don't scald yourself with the steam. Next, remove the lid from the Instant Pot and carefully take the egg mold out, too. Set them on the cooling rack on the counter to cool for a few minutes.
Once the mold is cool enough to touch, remove the egg bites. Gently press the bottom of the egg cups to easily pop the bites out onto a plate.
Now, grab a fork and dig in!
Fresh Tips
Use caution when handling the instant pot and egg mold after the eggs are finished cooking. It can get very hot, and the steam will easily burn your skin if you aren't careful. Use a spoon to lift the lid for the quick pressure release to keep your hands away from the heat.
It is essential to drain the breakfast sausage before mixing it in with the eggs and shredded cheese. Otherwise, you end up with excessively greasy egg bites—YUCK.
Toppings
If desired, you may garnish these pressure cooker egg bites with freshly chopped chives, fresh parsley, or green onions and a sprinkle of smoked paprika—YUM!
Sprinkle a little fresh grated parmesan cheese and drizzle some hot sauce on top for a kick of heat or serve with a side of your favorite salsa and guacamole.
Tips for Two
This recipe makes 7 Instant Pot egg bites and serves 3 to 4 people in one sitting.
Also perfect for meal prep, freezing, and reheating for a quick low-carb, high-protein snack anytime.
Variations & Substitutions
Switch up the recipe to make it like the Starbucks Egg bites! For the Starbucks version, just add ¾ cup of cottage cheese. Adding the creamy cottage cheese will increase your total egg bite count to about 10.
Or, make these instant pot egg bites without cottage cheese, the choice is up to you!
With or without cottage cheese, try adding any veggies, like sweet onions, sun-dried tomatoes, chopped spinach or spicy chopped bell pepper.
Add up to ¾ cup of cottage cheese for a Starbucks egg bite, increasing your total egg bite count to about 10.
If preferred, sprinkle in some additional herbs, like dried oregano, basil, dill or parsley.
More of a bacon fan? Swap the breakfast sausage for freshly fried bacon bits (or store-bought).
Omit the meat or use your favorite meat | Add chopped ham, Canadian bacon, or chorizo or omit the meat altogether.
These egg bites can easily be made dairy-free by using a dairy-free cheese alternative instead of authentic shredded cheese.
Add a splash of heavy cream or half and half if desired, just a tablespoon or two.
Storage Tips
This is a great recipe for meal prep. Discover the proper storing techniques for Instant Pot egg bites below.
Allow the Egg Bites to Cool | Before refrigerating or freezing this recipe, allow it to cool completely. This may take a couple of hours, but it's worth the time. Otherwise, your egg bites may be a little soggy when reheated.
Freeze | Place cooled egg bites flat side down on a parchment or wax paper lined tray. Freeze for one hour, then transfer to an airtight baggie or container, and freeze up to three months.
Refrigerate | This recipe also keeps well in the refrigerator. Store cooled egg bites in an airtight container in the fridge for up to five days.
Reheating Instant Pot Egg Bites | To reheat the cheesy egg bites for a quick breakfast, place a few of them onto a microwave-safe plate covered with a damp paper towel. Since microwave powers and times vary, start frozen egg bites at 1-2 minutes, and microwave defrosted or refrigerated bites in 30-second intervals.
Reheat in the oven | Preheat oven to 350 degrees and place egg bites on a tray and bake in oven or toaster oven for 10-15 minutes.
Frequently Asked Questions
Can you make this recipe with fried eggs?
If you're not a fan of scrambled eggs, you can easily adjust the recipe to your preference. For fried egg bites, crack the eggs into the molds without scrambling. Then add some salt and pepper, some shredded cheese, the sausage, then a little more cheese to top it off.
Continue the recipe as directed and garnish with smoked paprika and chopped green onions. Enjoy your mini-fried egg bites!
Is it possible to make a double batch of egg bites in the Instant pot?
Double the measurements to make two batches of these cheesy egg bites. You will also need two silicone egg bite molds, both with lids. For a double-batch, you'll cover the molds with the lids or seal them with aluminum foil to prevent the condensation from the top mold from dripping into the bottom one to produce soggy bites.

Place both silicone egg molds into the Instant Pot and use the same cooking time. Additionally, you'll want to stagger the egg molds, so the egg bites are not directly over one another. Doing this will help to cook them more evenly.
Why are my egg bites rubbery?
Don't bake them too long, usually rubbery egg bites come from overcooking the eggs. It might take you a time or two to get them just right, but keep notes on your recipe for the next time. Mine were perfect at 8 minutes for high altitude, 7 minutes at sea level.
Do you have to add cheese and sausage to egg bites?
If you prefer, you can skip the cheese and sausage. Enjoy these tasty egg bites plain with only eggs and salt and pepper. Or swap the cheese and sausage for your favorite filling, like red pepper, mushrooms, bacon pieces, fresh spinach, or even chopped deli meat.
These little egg bites are totally customizable! Make them yours!
What Goes with Sausage Cheese Egg Bites
Enjoy a complete breakfast or brunch by serving these incredible egg bites with one or a combination of the following:
Try not to overmix the egg mixture. When overmixed, your egg bites may turn out a little too airy as opposed to a denser, velvety, softer version.
More Instant Pot Recipes
I hope you loved this Instant Pot Egg Bites Recipe — if you did, would you share your creation on Instagram, Facebook and Pinterest? And be sure to comment below!
Like this recipe?
Don't forget to give it a ⭐️⭐️⭐️⭐️⭐️ star rating and comment below the recipe!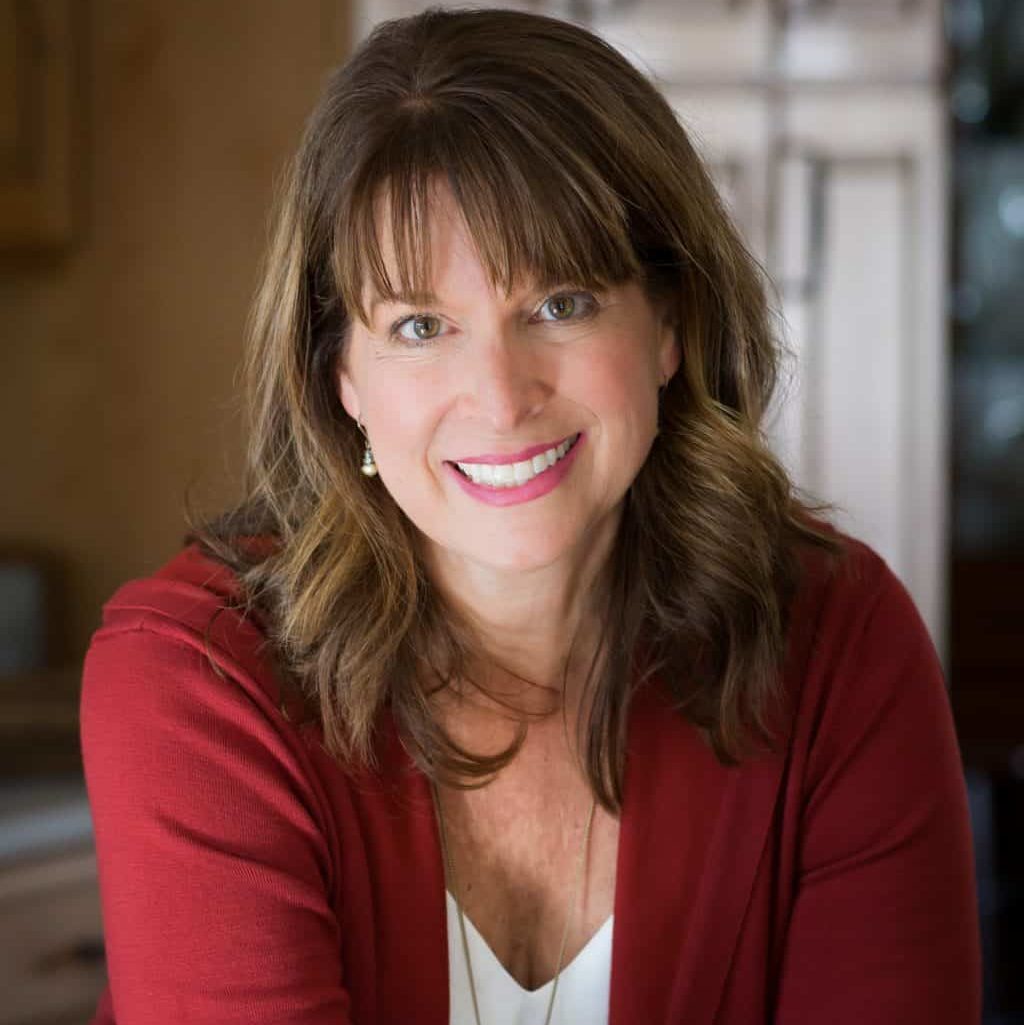 About Kathleen Pope
Recipe Innovator | Food Photographer | Food Writer
Hi, I'm Kathleen Pope. Here at The Fresh Cooky you will find easy, mostly from-scratch, trusted recipes for all occasions. From speedy dinners to tasty desserts, with easy step-by-step instructions. I am here to help teach you how to make mouthwatering recipes without spending hours in the kitchen. Read more about Kathleen here.