Easy Homemade Honey Teriyaki Sauce Recipe
As an Amazon Associate, I earn from qualifying purchases. Please read my disclosure policy.
You know that thick, rich and delicious Teriyaki sauce you get in restaurants and the grocery store with just the right amount of tangy sweetness? Now you can make your own easy, homemade honey teriyaki sauce recipe at home in about 10 minutes! With tips to make it without cornstarch and gluten-free teriyaki sauce.
I admit that I still buy sauces, gotta be honest right? But sometimes, I want to make something and just don't have a store run in me, can I hear an "AMEN?!" When that happens, I create my own, like this tasty teriyaki recipe.
You will love these homemade sauces; Best Pizza Sauce, Rocky Mountain Barbecue Sauce, Carne Asada Marinade and this amazing Hot Honey.
Here in Colorado we have a healthy and delicious fast(ish) food restaurant called Tokyo Joe's; with a large variety from sushi, poke bowls to make your own bowls, all made with fresh, healthy ingredients.
I am pretty sure you will love making your own homemade teriyaki sauce, with that perfect savory-salty-sweet flavor!
I went to a Denver Blogger's Club event graciously sponsored by Tokyo Joe's Cherry Creek and asked our host what she recommended for this momma who doesn't eat out very often.
This was recipe was originally posted in 2020, now updated for a better user experience!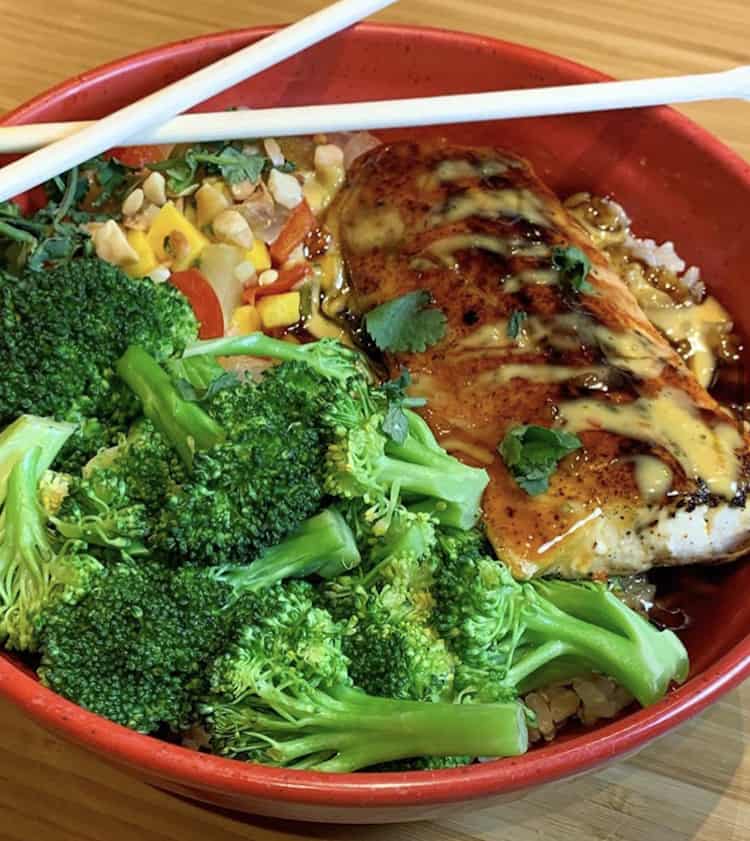 She recommended the (above) mahi-mahi teriyaki bowl with brown rice and steamed broccoli and it was DEE-LICIOUS! Vibrant, healthy, filling, flavorful and so satisfying! Well I just had to try and recreate the darn thing! But first, I had to recreate the sauce, so let's get to it!
What is teriyaki sauce made of
Soy Sauce | The quintessential ingredient that makes teriyaki, teriyaki! Use real soy sauce if vegan and try Tamari sauce, Coconut Amino's or Bragg's Liquid Amino's if gluten free or making it soy sauce free.
Brown Sugar | traditionally teriyaki is a little sweet. Try using light or dark brown sugar or replace with all honey.
Fresh Ginger | Adds authentic ginger zing; try using 2 cubes of Dorot fresh frozen ginger found at Trader Joe's. Or sub with ¼ teaspoon ground ginger.
Fresh Garlic | All savory things should have minced garlic! But if you must, replace with 1 teaspoon garlic powder.
Honey | Not a lot! Vegans use agave or other sweetener
Sesame Oil | Toasted or untoasted, this ingredient is not to be missed, pick up this little jewel of oils in the Asian section of your market. I love this oil, in this Beef and Broccoli.
Mirin | A Japanese sweet rice wine, similar to sake but with a lower alcohol, but higher sugar content. Traditional teriyaki is made using Sake, you can also use Sherry, Port or Madeira too. I've also used rice wine vinegar in a pinch, adds a little tartness, but is still quite pleasant.
Corn Starch | Non-GMO pretty please!
Ways to Use Homemade Teriyaki Sauce
Whether using this healthier teriyaki sauce as a marinade or as a sauce, you will discover so many delicious uses for this simple sauce.
Pour over your favorite meat, chicken breasts, chicken wings or chicken thighs, fish, or veggies and allow to marinate for about 30 minutes or more, then cook as planned.
Drizzle or slather teriyaki glaze over grilled chicken, kebabs, fish or veggies.
Try mixing into noodles, like this yummy lo mein (a delicious recipe from my friend, Michaela of An Affair from the Heart).
Add some to your favorite fried rice (try this recipe from my friend, MinShien of Joyous Apron)
Scrumptious over salmon, whether grilled or baked.
This great marinade makes a great stir fry sauce
Chicken (or Fish) Teriyaki Rice Bowl
How to make your own Chicken Teriyaki bowl! Customize to your liking, here's how we make them.
Steam white or brown rice and place portion in bottom of bowl
Add grilled chicken or fish (even better if marinated in the teriyaki marinade)
Add steamed broccoli and/or carrots until crisp tender, salt lightly
Drizzle warmed up teriyaki sauce all over the bowl.
Serve with chopsticks for a fun and nutritious meal.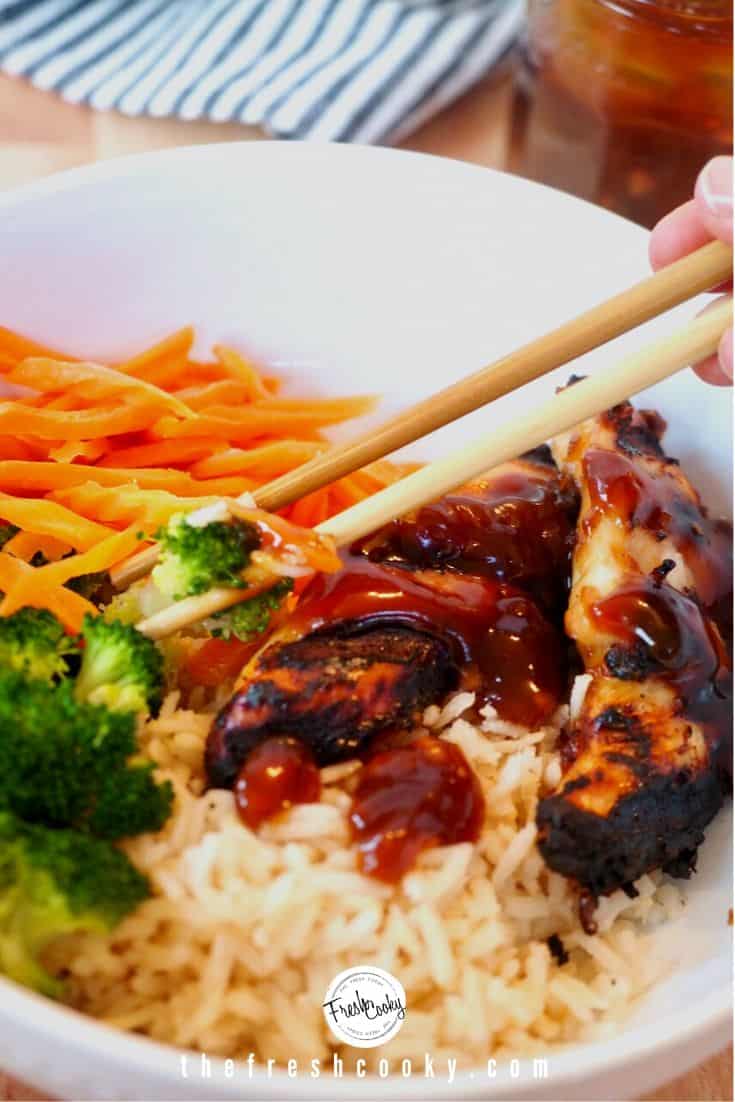 That's it!
This easy sauce mixes up so quickly, and while I won't say I'd never buy another bottle of store bought sauce again, because that Kinder Teriyaki Sauce is pretty amazing! But this sure is a super simple and oh so delicious marinade and sauce!
–> Replace this sauce for the raspberry glaze and follow the baking instructions on this Salmon Recipe.
Frequently Asked Questions
How long does homemade teriyaki last?
Store in a tightly covered jar or container in the fridge for about 2 weeks. May be frozen, when ready to use, thaw on counter or overnight in fridge.
How to thicken teriyaki sauce?
For thicker teriyaki sauce we use a little cornstarch and water mixture. If you prefer not to thicken without cornstarch, try using the same amounts and method using all-purpose flour (regular or gluten-free),
tapioca starch or Arrowroot powder.
Is Teriyaki sauce vegan?
My honey teriyaki sauce recipe is not vegan, since it contains honey, however; swap out the honey for agave (or other preferred sweetener). I do not recommend maple syrup necessarily as the flavor may overpowerr the sauce slightly, but if that doesn't bother you, go for it!
How to make teriyaki sauce without soy sauce?
Yes, you can make a delicious teriyaki sauce without soy sauce. Try using Bragg's liquid amino's or Coconut Amino's, I've made this honey teriyaki sauce recipe several times using Bragg's and it is just as delicious!
Does teriyaki sauce have gluten?
If you use a traditional soy sauce, then yes, teriyaki sauce has gluten since regular soy sauce contains gluten. Easily replace with Bragg's liquid amino's or coconut amino's and achieve the same great taste without gluten.
How to make the Best Teriyaki Marinade
You can use this sauce as is for a marinade, but some folk prefer their marinades a bit more liquid-y. A few quick tips for how to make the honey teriyaki sauce recipe marinade.
If you prefer a more liquid marinade, omit cornstarch, but keep the water.
Be sure to allow the sauce to cool completely before using as marinade.
Store in a tightly covered jar or container in the fridge for about 2 weeks. May be frozen, when ready to use, thaw on counter or overnight in fridge.
Variations
You might enjoy a few of these variations on your homemade teriyaki sauce recipe
Add 1-2 teaspoon sesame seeds (toasted or un-toasted)
Replace all of the brown sugar with honey
Toss in a few shakes of red pepper flakes
Chop a green onion or two and add to the sauce
Add up to two tablespoons of pineapple juice (for a Hawaiian flavor) or Orange juice to this great recipe
Instead of corn starch, use Arrowroot, tapioca starch or omit all together for a more liquid easy homemade teriyaki sauce
Reduce the sodium and use low sodium soy sauce
Tips for the Best Honey Teriyaki Sauce Recipe
Pre-measure and chop all ingredients and have them ready, the recipe goes much faster
When mixing cornstarch, arrowroot or other thickeners, be sure to use cold water to activate
You will need a small saucepan over medium heat
Make a double batch and save for your favorite stir-fry sauce
If you love this sauce, then you have got to try these other sauces, rubs and dressings!
Sauces, Marinades, Seasonings, Dressings
I know you are going to love this traditional teriyaki sauce recipe, if you do, please comment below!
Looking for more easy recipes?
Like this recipe?
Don't forget to give it a ⭐️⭐️⭐️⭐️⭐️ star rating and comment below the recipe!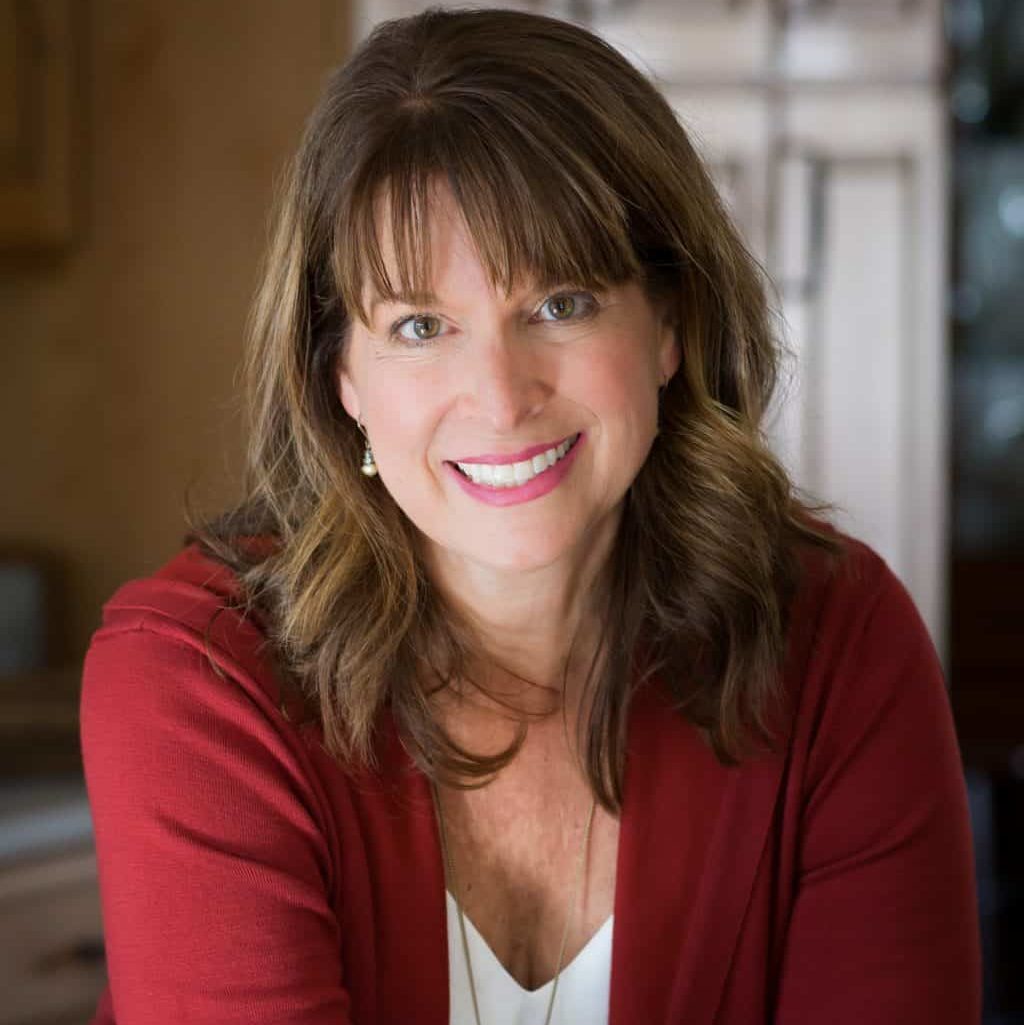 About Kathleen Pope
Recipe Innovator | Food Photographer | Food Writer
Hi, I'm Kathleen Pope. Here at The Fresh Cooky you will find easy, mostly from-scratch, trusted recipes for all occasions. From speedy dinners to tasty desserts, with easy step-by-step instructions. I am here to help teach you how to make mouthwatering recipes without spending hours in the kitchen. Read more about Kathleen here.