Are you in for a treat! I've collected 29 tempting and delicious ice cream topping and sauce recipes; something for everyone. From the best chocolate hot fudge to rich caramel ice cream sauce, to summery fresh fruit compotes and toppings.
We love ice cream in this house; like my friend Tasia's, Lemon White Chocolate Cookie Ice Cream, Circus Animal Ice Cream, my boys favorite; Homemade Chocolate Ice Cream or nothing plain about it…Old Fashioned Vanilla Bean Ice Cream.
There is a ice cream topping recipe for everyone! Whether you are hosting an ice cream social, an ice cream sundae party or just an evening indulgence (ahem, that would be my family); have I got a sauce for you.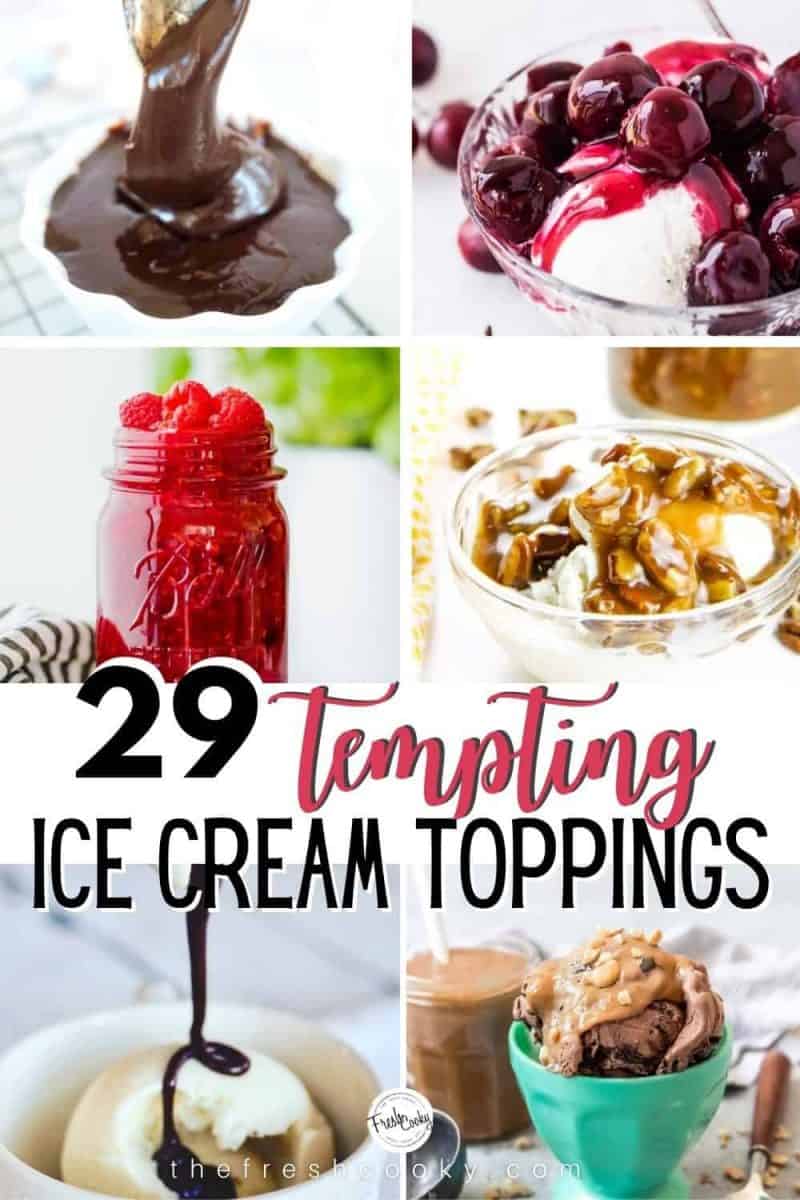 THE BEST TOPPINGS FOR ICE CREAM
These ice cream toppings have been carefully curated; from easy ice cream sauces that whip up in minutes; hard "Magic" shell toppings to gourmet ice cream toppings, that take a little more planning. These popular homemade topping recipes are going to make you smile. Who doesn't smile when they see an ice cream sundae bar!
⭐️ FREE, DELICIOUS RECIPES? YES, PLEASE! ⭐️
So sit back, make sure you have plenty of ink in your printer and enjoy this irresistible collection of tempting and gourmet ice cream topping recipes!
29 Tempting Ice Cream Toppings and Sauces
⭐️ FREE, DELICIOUS RECIPES? YES, PLEASE! ⭐️
Don't lose this post, PIN to your Favorite Ice Cream Toppings Board!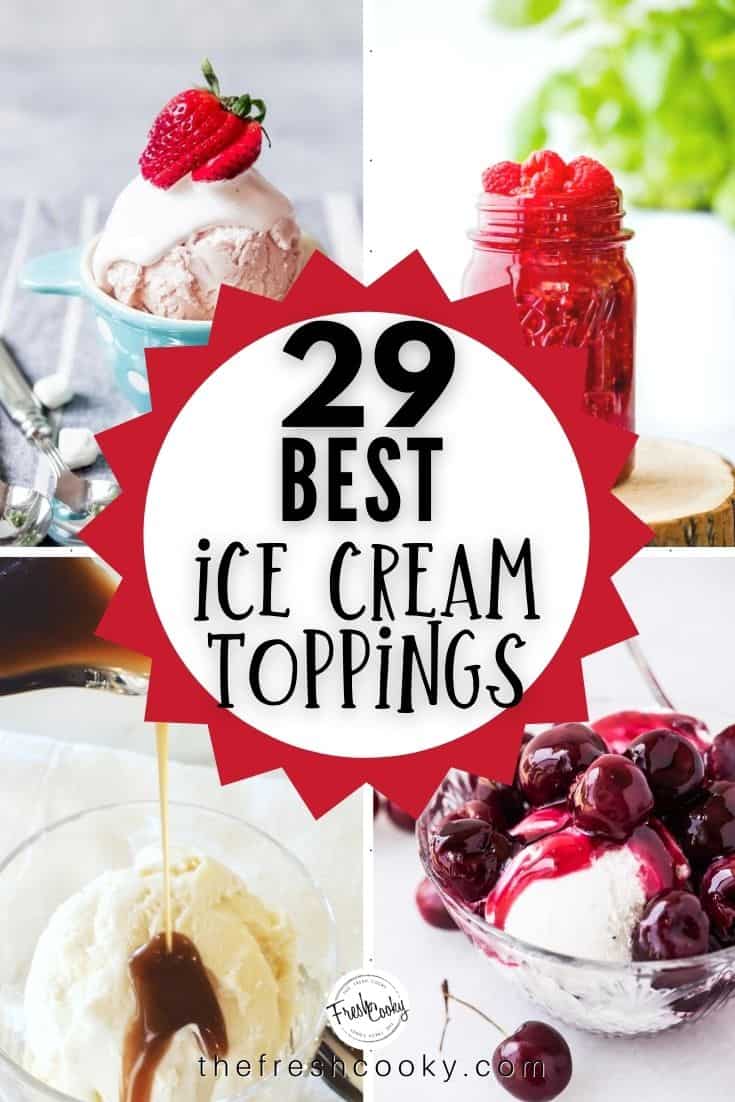 GET FREE RECIPES DELIVERED RIGHT TO YOUR INBOX!
Love Wholesome & Delicious Recipes?
Follow along on Pinterest ★ Instagram ★ Facebook ★