Best Vanilla Buttercream Frosting
As an Amazon Associate, I earn from qualifying purchases. Please read my disclosure policy.
This is my go-to, fluffy, DELICIOUS, creamiest, best Vanilla Buttercream Frosting. It is light, fluffy and out-of-this-world creamy frosting! It's my go to frosting for all kinds of sweet treats!
THE CREAMIEST VANILLA BUTTERCREAM FROSTING
Spreadable and pipeable and holds up extremely well under most circumstances (except extreme heat), this frosting is so versatile!
Spread it lavishly these Soft Sugar Cookie Bites and Bars, Frosted Cut-Out Sugar Cookies, slather atop and have even adapted it for these Mint Brownie Bites.
Try this buttercream on your favorite treats!!
HOW TO MAKE THE FLUFFIEST MILE HIGH BUTTERCREAM
Plop the room temperature butter in the bowl of a mixer, whip it until nice and fluffy, 2-4 minutes.
Then add vanilla extract and/or vanilla bean paste.
Toss in a pinch of salt, yes, sea salt, you won't taste it but it truly brings out the flavors. (Normally I truly pinch it, but someone gave me these cute little measuring spoons…just a dash and a pinch.)
Now with your mixer on stir or low, add your powdered sugar, alternating with the milk/cream. Start by adding 4-5 tablespoons of milk/cream, adding more as needed.
If you are piping the frosting, add a little less milk/cream, if simply spreading, add a little more.
BAKING HACK FOR THE LIGHTEST, CREAMY, FLUFFY FROSTING
The trick or hack to the fluffiest, lightest, creamiest pipeable buttercream is in the whipping!! Don't be afraid to really whip it well!!
Once the powdered sugar is incorporated, scrape down the sides of the bowl, turn mixer on high and beat 4-8 minutes until smooth, light and fluffy. Scraping down the sides and bottom every so often.
If spreading directly onto a pan of cookies or a cake, spread using an offset spatula for ease.
HOW TO FILL A PIPING BAG
Easily fill a piping bag, but placing bag and tip into a tall heavy glass. Turn the edges of the bag over and scoop the frosting into the bag.
How to Flavor

Frostings
If desired, tint with gel food coloring or keep it plain vanilla; nothing plain about that at all!
Finish with some festive sprinkles on top!
Can I Freeze Frosting / Buttercream?
Yes, seal well as it will absorb flavors around it. Keep frosting in fridge up to one week or frozen up to 3 months.
Thaw on counter, if piping or smoother frosting is desired, place in bowl and whip until light, smooth and fluffy once more.
Like this recipe?
Don't forget to give it a ⭐️⭐️⭐️⭐️⭐️ star rating and comment below the recipe!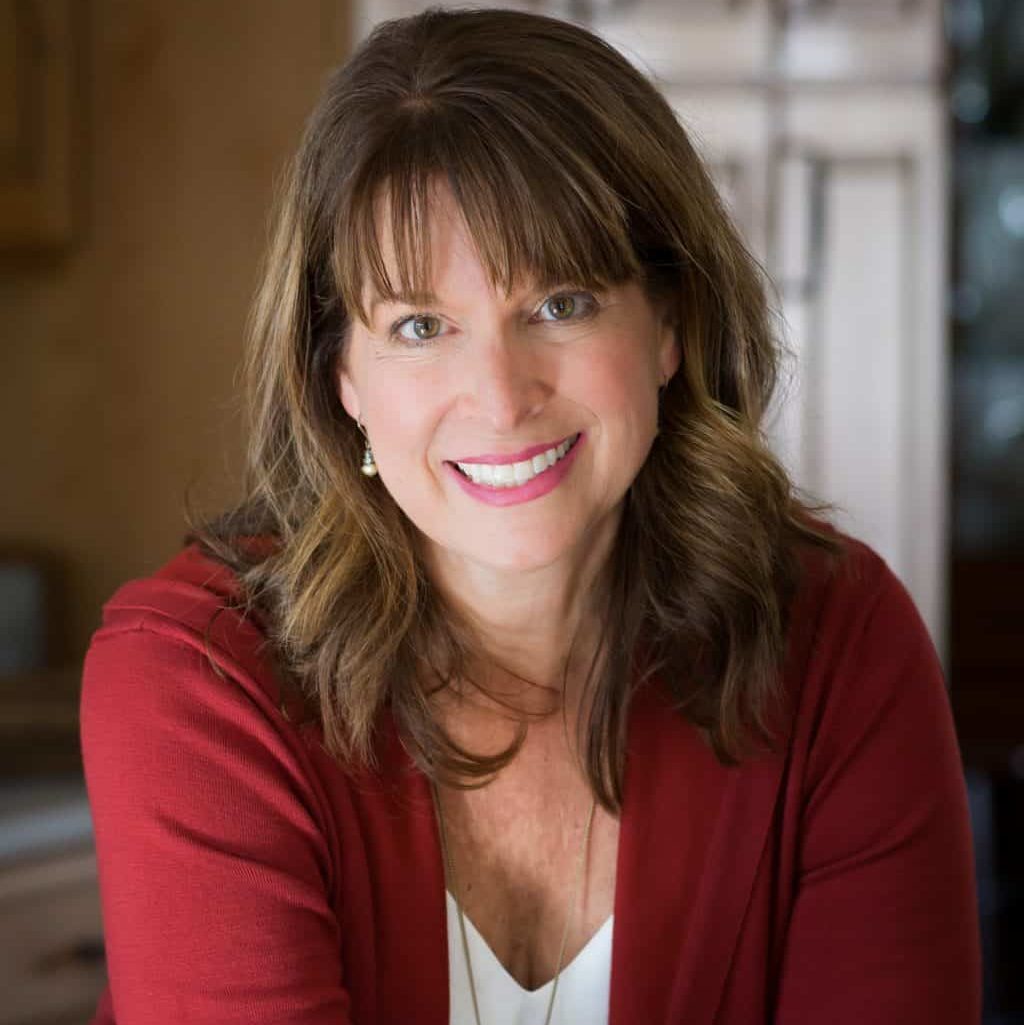 About Kathleen Pope
Recipe Innovator | Food Photographer | Food Writer
Hi, I'm Kathleen Pope. Here at The Fresh Cooky you will find easy, mostly from-scratch, trusted recipes for all occasions. From speedy dinners to tasty desserts, with easy step-by-step instructions. I am here to help teach you how to make mouthwatering recipes without spending hours in the kitchen. Read more about Kathleen here.