Healthy Banana Streusel Muffins
As an Amazon Associate, I earn from qualifying purchases. Please read my disclosure policy.
Light, tender, cake like banana streusel muffins with incredible nutty flavor with crunchy, buttery streusel topping! Healthy muffins with oat and graham flours! What is it about banana bread and muffins? You don't even have to like bananas to enjoy these muffins!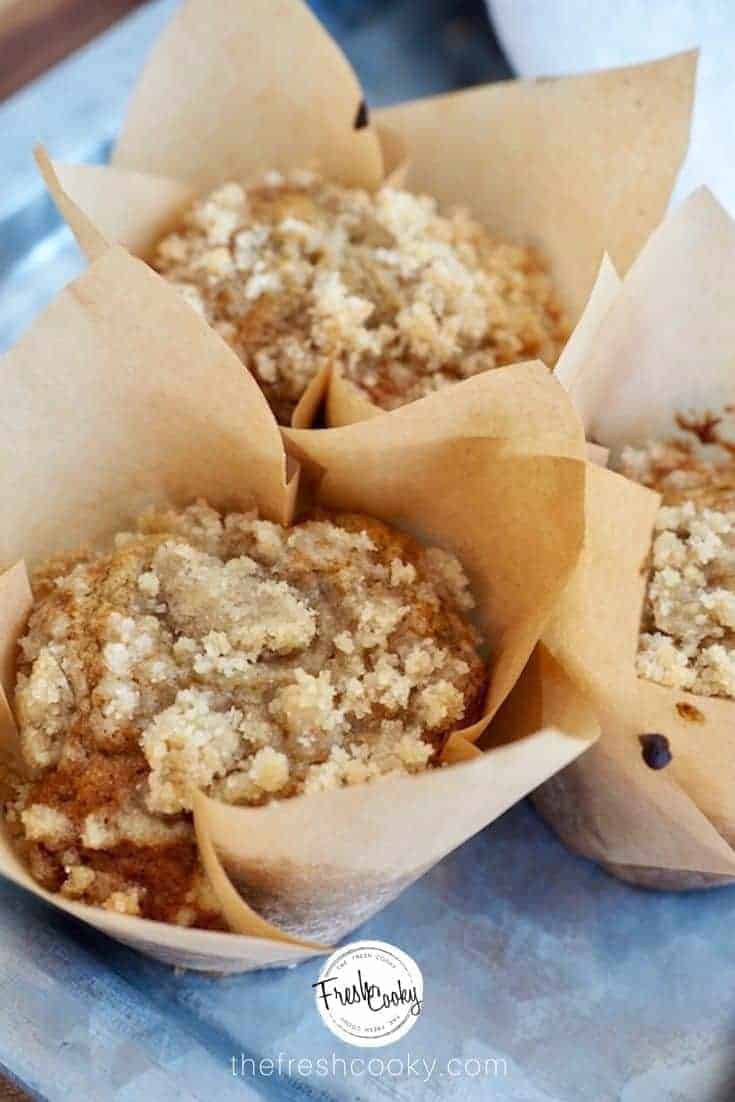 Bakery Style Banana Streusel Muffins
In honor of school starting this week, I wanted to make a treat for my kids. We had several overripe bananas and using my Banana Graham Oat Bread recipe as the base and a few additions and presto you have these beautiful muffins!
What treats do you enjoy making when your kids start back to school? Or perhaps you are making these for your grandkids, or toddlers, or maybe are are just a "kid" at heart! Doesn't really matter who, just make them!
Simply make up the recipe for Banana Graham Oat Bread, adding a tablespoon of heavy cream, buttermilk or milk.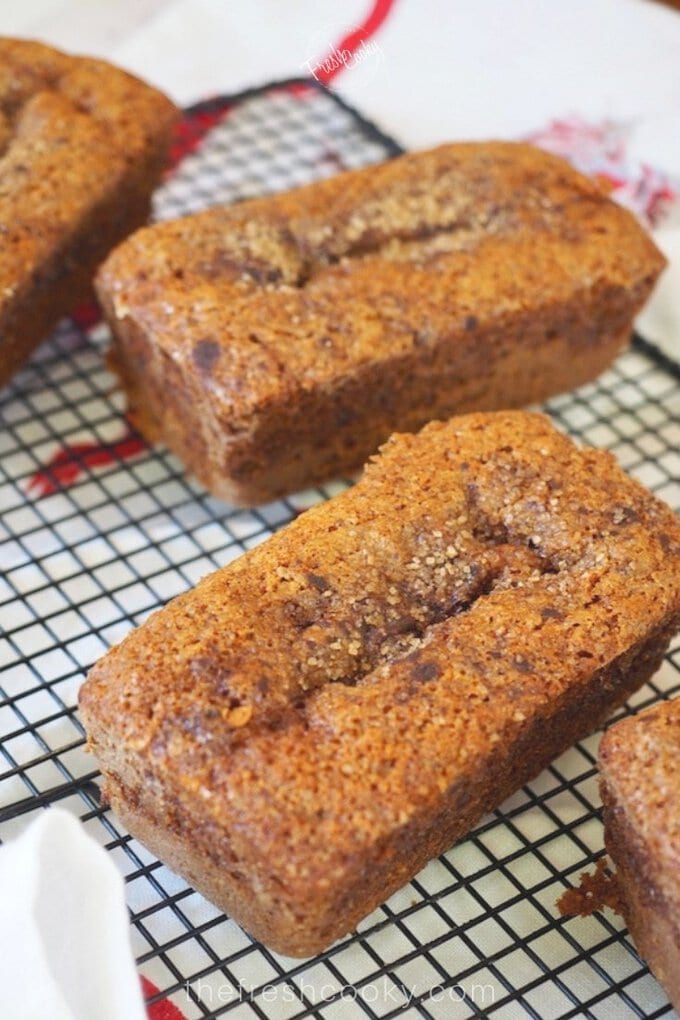 Preheat oven to 350° and line muffin tin with cupcake liners or silicone cupcake liners, I love these tulip liners, I love how they easily contain everything without compromising the beauty of the muffin!
WHOLE GRAIN Banana Streusel MUFFINS
Using a large scoop fill prepared muffin tin about 2/3 full with batter, set aside and preheat your oven to 350°.
SKIP THE STREUSEL
If you prefer "naked" un-streuseled muffins, simply bake as is, or top each muffin before baking with a little Demerara sugar and a sprinkle of cinnamon and I'm pretty sure I snuck some chia seeds in there, I'm like that.
Bake as directed!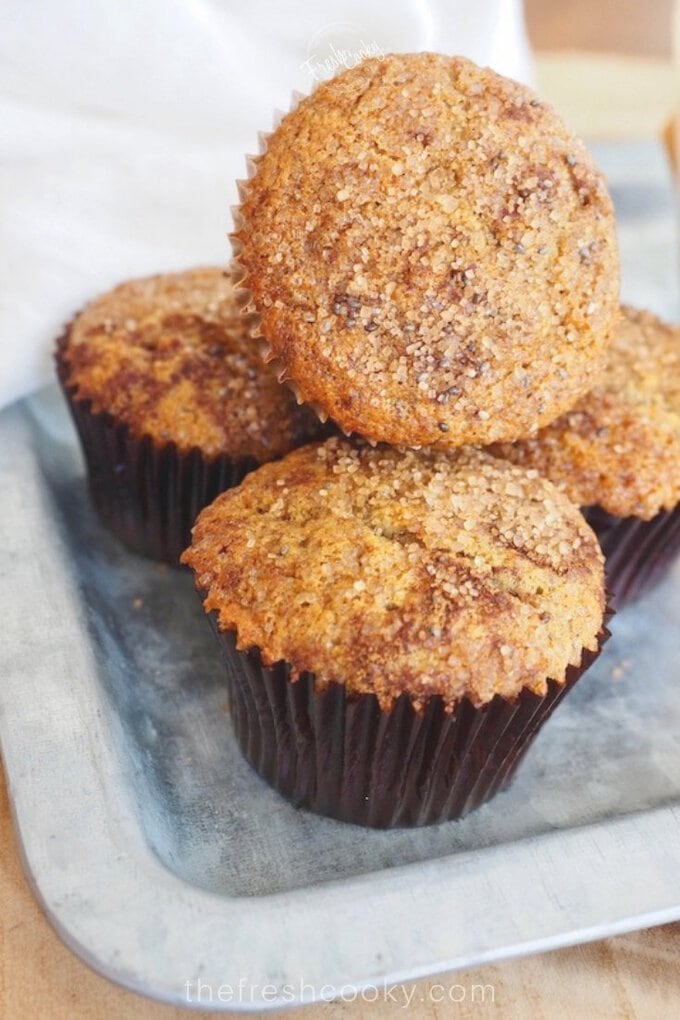 Next, make your streusel (drool!) topping, it really just takes a minute!
In a small mixing bowl bowl add all-purpose flour, all-natural cane sugar and brown sugar; mix with a fork, then add 4 tablespoons softened butter.
Using a fork, I prefer using my fingers, mix until the mixture starts to hold together when pressed. You can make this ahead and place in fridge or freezer until ready to use, the rechilling of the butter will help the streusel keep its form when baking.
Evenly sprinkle (keeping some larger chunks) over the tops of uncooked muffins.
Bake at 350° for 18-20 minutes until toothpick inserted comes out clean.
I actually made half streusel and half sugar topped, if you do the same, simply make half of the streusel recipe, unless you really love them loaded with streusel…which I do…but I didn't…I don't know why! Sigh!
Cool on cooling rack for about 5 minutes before removing to cool completely. Store in sealed container, on the counter for up to 4 days, in the fridge or for freezer several weeks. These are great to pop in lunch boxes or take out of the freezer in the morning for a morning treat.
These didn't last long in our house, easy to grab and go for a quick snack! I sure hope you enjoy these Banana Streusel Muffins!
MORE AFTERSCHOOL SNACKS
Like this recipe?
Don't forget to give it a ⭐️⭐️⭐️⭐️⭐️ star rating and comment below the recipe!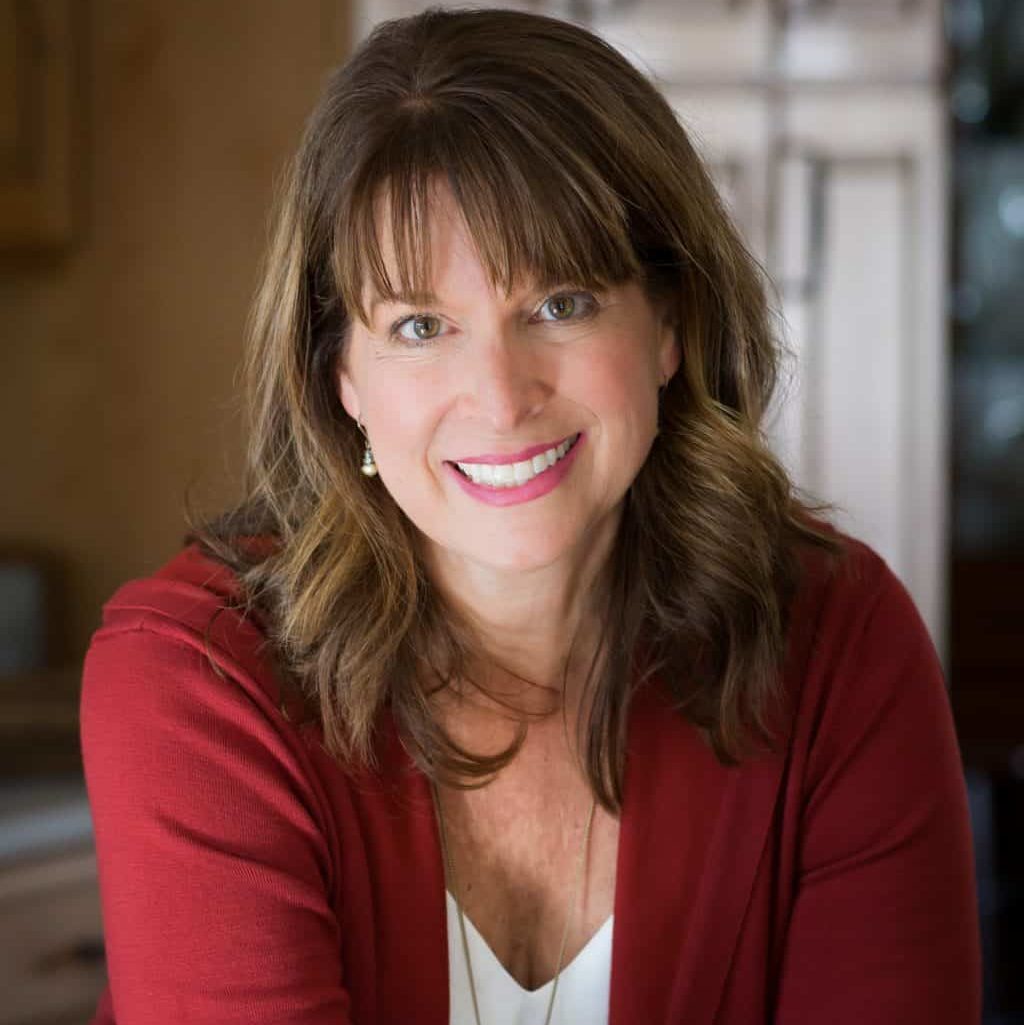 About Kathleen Pope
Recipe Innovator | Food Photographer | Food Writer
Hi, I'm Kathleen Pope. Here at The Fresh Cooky you will find easy, mostly from-scratch, trusted recipes for all occasions. From speedy dinners to tasty desserts, with easy step-by-step instructions. I am here to help teach you how to make mouthwatering recipes without spending hours in the kitchen. Read more about Kathleen here.