Chocolate Bread and Butter Pudding
As an Amazon Associate, I earn from qualifying purchases. Please read my disclosure policy.
Okay, first put out of your head that this is a plain ol' bread pudding, because this easy Chocolate Bread and Butter Pudding is ANYTHING but ordinary! Simple, whole food ingredients, turn bread, chocolate, cream and eggs into a rich, gooey, decadent chocolate delight!
Make it for a special breakfast or dessert! Think Christmas morning, Valentine's treat, Easter…you get the idea!
Looking for more make ahead delicious breakfasts? Try our Overnight Cinnamon French Toast, Soft Gooey Cinnamon Rolls, or Chile Relleno Casserole.
A dear friend of mine brought this delicious dessert over for my birthday last year and WOWZA! I had to have the recipe.
It's a recipe from Delia Online, a lovely food and so much more blog! I have made a few slight adaptations for my tastes.
CAN I MAKE BREAD PUDDING AHEAD OF TIME?
Yes, in fact, the longer it will sit the better. What I love most about this recipe, is that it is better to make it 1-2 days ahead of time, allowing all those flavors to mingle before baking.
Know what? I made this for my book club and due to a snowstorm was cancelled, it actually stayed in my fridge for 5 days before I baked it and it turned out great!
Ingredients for Chocolate Bread and Butter Pudding
Measurements and instructions are in the printable recipe card at the end of the post.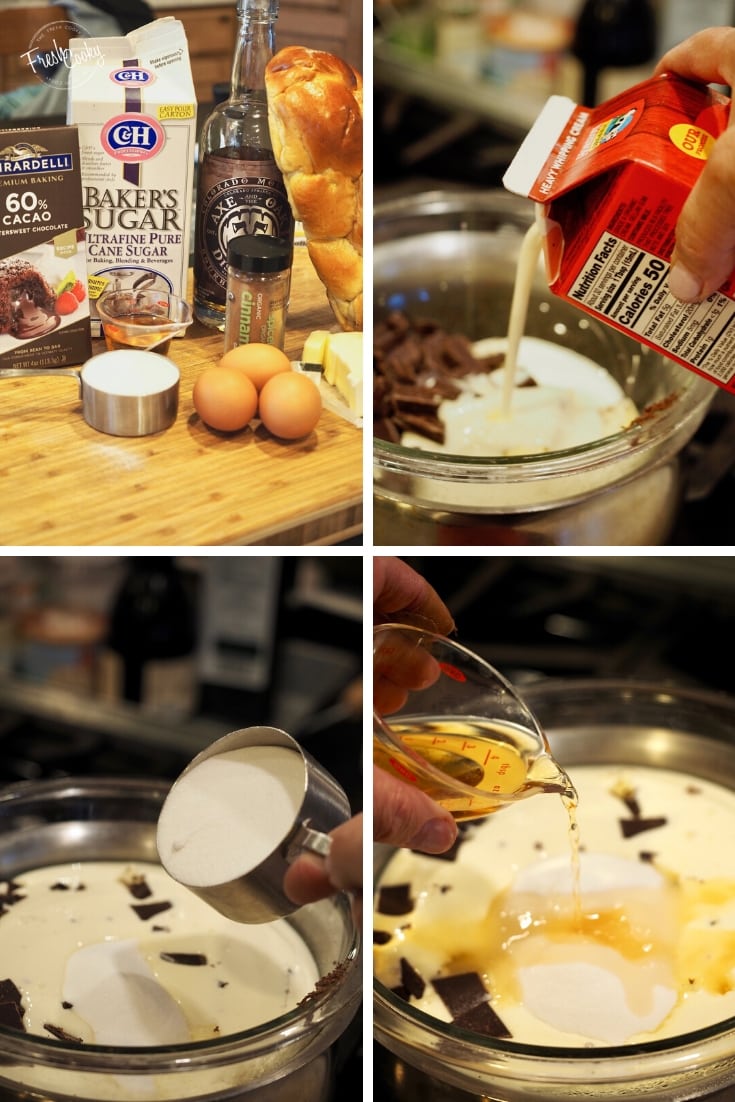 What in the world is Caster Sugar?
For most American's we probably have heard the term, but have no idea what Caster sugar is? Maybe you are more familiar with these terms; Superfine or Baker's Sugar, most grocery stores care superfine sugar.
Making your Own Caster Sugar
You can easily make your own caster sugar by simply placing the amount of sugar you need for your recipe (maybe a titch more to account for any loss) into a food processor.
Process for about 1-2 minutes watching closely, if you go too long you will make powdered sugar. You may want to place a towel over the top of the processor as the dust sneaks its way out of the processor.
Equipment Needed For Chocolate Bread and Butter Pudding
Scroll down to the recipe to see all of the details on how to make this delicious Chocolate Bread and Butter Pudding.
What I love about this bread pudding the most? Make it for a rich, special breakfast, think of it as Chocolate Overnight French Toast. Make it for a potluck treat. Or as a special dessert. How amazing would this be to pop in the oven on Christmas morning!
Serving Ideas for Easy Chocolate Bread Pudding
GLUTEN-FREE CHOCOLATE BREAD AND BUTTER PUDDING
Find a delicious soft gluten free bread, everything else else is already gluten-free!
More Scrumptious Treats
Love it? Pin it!
Like this recipe?
Don't forget to give it a ⭐️⭐️⭐️⭐️⭐️ star rating and comment below the recipe!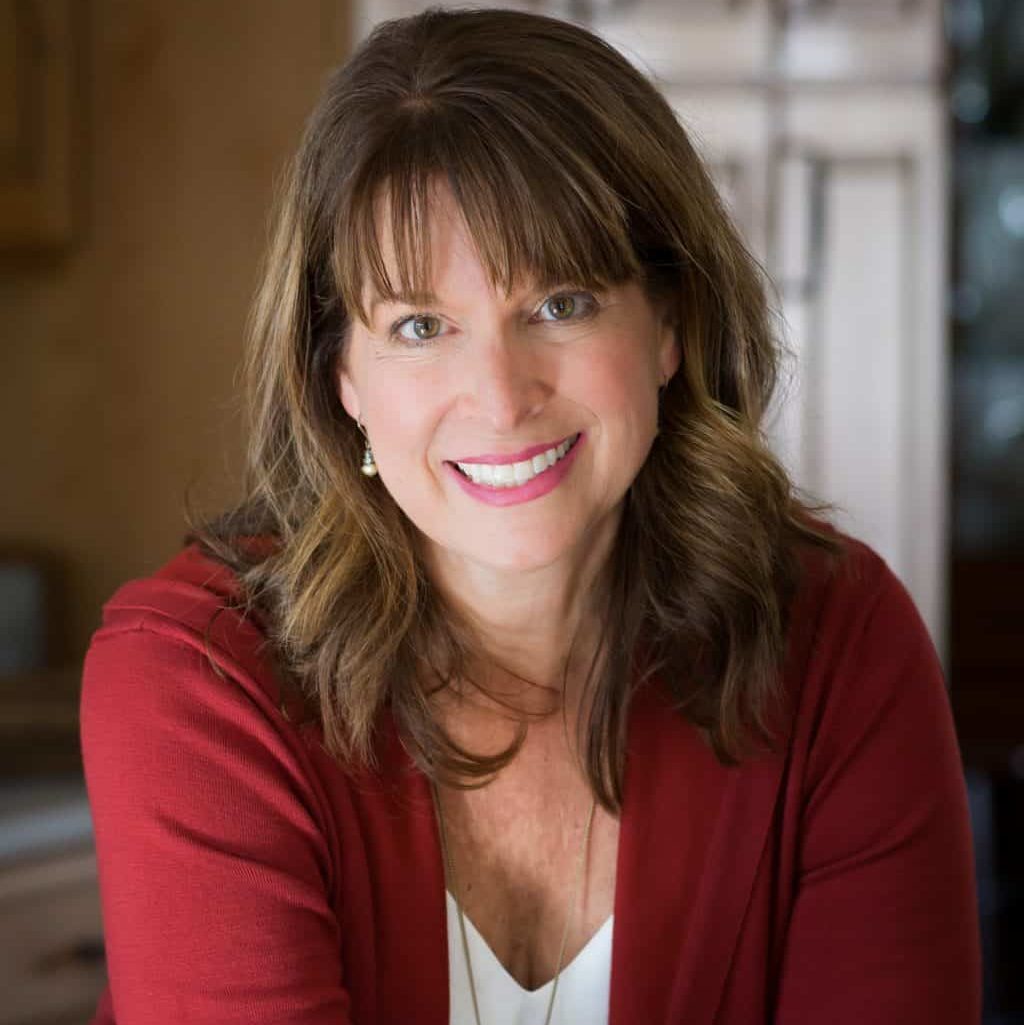 About Kathleen Pope
Recipe Innovator | Food Photographer | Food Writer
Hi, I'm Kathleen Pope. Here at The Fresh Cooky you will find easy, mostly from-scratch, trusted recipes for all occasions. From speedy dinners to tasty desserts, with easy step-by-step instructions. I am here to help teach you how to make mouthwatering recipes without spending hours in the kitchen. Read more about Kathleen here.