As an Amazon Associate, I earn commissions from qualifying purchases (
disclosure policy
).

Hello friend!
I hope your week has been full of joy, gratitude and thanksgiving! We need to be reminded to do this on occasion — at least I do!
My girls weekend was fantastic! We had so much fun together, chatting, laughing and crying, eating great food together, hiking and being reminded of the refreshment that comes when we make room for others; coupled with downtime it's win-win!
**Don't forget this is weekend we "Fall Back" and say goodbye to daylight savings time!**
This week I am bringing two new fall inspired recipes, three if you missed last week! PLUS, I am excited to offer a GIVEAWAY from my brand partner, Rodelle.
A bit about why I love these fine, highest quality baking products:
Rodelle has a direct partnership with a vanilla farmer co-op of more than 4,000 farmers, ethically sourced & produced.
Industry leader in organic: With a unique direct-from-farmer supply chain that delivers a range of certified organic and natural vanilla solutions that are unmatched in the industry.
Enabling the vanilla farmers to invest back into their communities with programs like new schools, rice banks, safe drinking water and added access to medical professionals.
A superior line of baking ingredients, pure vanilla products and gourmet spice blends.
Rodelle products are available nationwide via Amazon and Walmart as well as in many grocery chains.
They are right in my own backyard, well sort of — headquartered in Fort Collins, CO!
How to Enter the Rodelle Giveaway
To enter do one or more of the following; each comment or share is worth an entry!
Comment on this post (commenting is just below my signature, at the end of this post)
Visit Instagram and comment on the post there — multiple entries per comment or tag.
Comment via my Facebook page.
The Details!
Giveaway entries will run from 11/5 through Sunday, November 7th at midnight MT. The winner will be chosen randomly and notified via email by Tuesday 11/9.
While Rodelle is providing the products for this giveaway, the opinions expressed are entirely my own. I love Rodelle products — high quality, many organic, and all-natural!
NEW RECIPES
Our kitchen has been a mess lately and that is because I have been cranking out some delicious recipes for YOU! Sometimes, making a recipe two and three times, to make sure I have it just right!
Pear Bundt Cake
This gorgeous bundt cake is made with sweet, soft, seasonal pears — they are underutilized in baking in my opinion!
This bundt cake is so simple to make and topped with this Basic Vanilla Glaze, Browned Butter Glaze or drizzled with this lick-your-plate clean Vanilla Butter Sauce — elevating this cake to a Thanksgiving worthy dessert!
Fall Harvest Chicken Salad with Apple Cider Vinaigrette
Whether you are inviting some friends over for a fall luncheon, looking for a healthy, but filling salad or planning your Thanksgiving menu — this Fall Salad will please everyone!
Featuring roasted butternut squash, Honeycrisp apples, feta cheese, pumpkin seeds, pecans, pomegranate and chicken if you choose — tossed in light, 5 minute Apple Cider Vinaigrette dressing.
Pumpkin Butterscotch Cookies
Not sure if you saw these Pumpkin Butterscotch Cookies last week, I used Rodelle Reserve Vanilla elevating these simple cookies. Chewy, pumpkin-y, filled with Pumpkin Pie Spices and studded with butterscotch chips. Chewy, soft, and the perfect afternoon treat!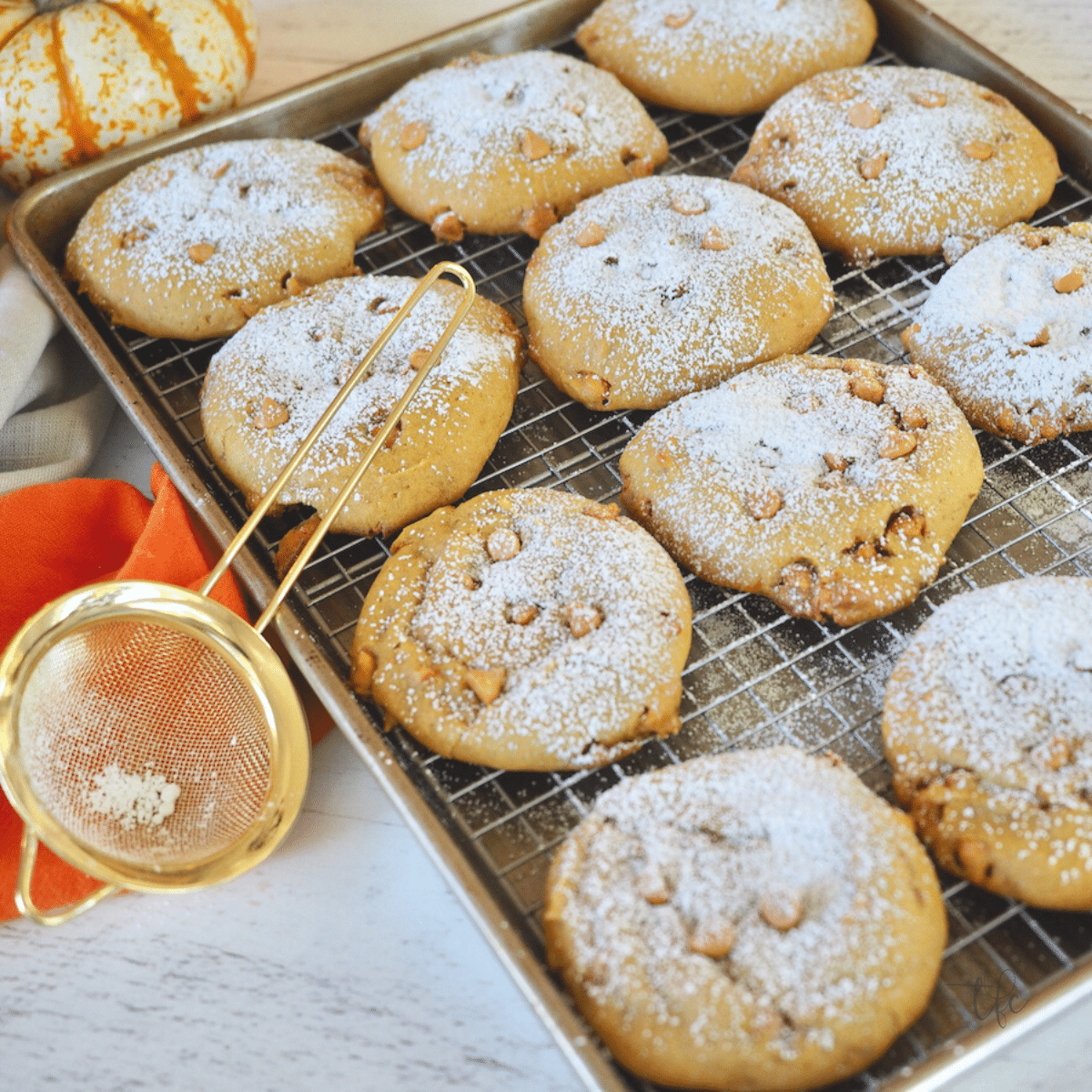 Be sure to pop over to my new HOME page, I have sections dedicated to Fall Favorites, Fall Sweets and Fall Drinks!
Print these beautiful From the Kitchen of Gift Tags or these Holiday inspired food gift tags!
Breville Ovens on Sale at Sur la Table
While I personally do not have one of these Breville ovens, I am seriously thinking about investing in one, especially the one with an air fryer! Great to use during the summer months when I don't feel like turning o the oven, or when you need to make a half dozen cookies for a cookie emergency.
All Breville Ovens are on SALE for up to 55% off this week through 11/15.
As an affiliate of Sur la Table I will receive a small commission if you purchase through this link, without costing you an additional dime!

Top 5 TFC recipes on the blog and on Pinterest, these are tried and true with many reviews!
Browse through my recipe index, you will see morning sweet treats, 30 Minute Meals and Dinners of all sorts, sensational sides and of course drinks and desserts!
PSSSTTT — Did you know that clicking the links to the recipes on the blog is what ultimately provides the means for me to bring you fresh, new recipes each week! FREE TO YOU!
Visit The Fresh Cooky's Amazon Shop
I pray you have a beautiful, gratitude filled week ahead!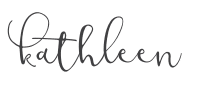 P.S. Be sure to browse through last weeks Fresh Fridays for more great recipes!