As an Amazon Associate, I earn from qualifying purchases. Please read my disclosure policy.

Happy Friday!
Father's day is this Sunday! My own dad lost his battle to prostate cancer almost 16 years ago, I was 40 with two little boys, way too young to lose my dad. Yup, just let the cat out of the bag, I'll be 56 next month, thought I'd save you from trying to do the math I know you were already doing! 🙂
I was the only girl, okay, yes I was a Daddy's girl — but that didn't stop him from teaching me along with my 3 brothers how to fish (and clean them), change a tire, pitch a tent, work hard, and be compassionate.
He gave me my corny sense of humor, thick hair, thick legs (thanks Dad) and a deep love for the beauty in this world and God's people. He loved to sing, be punny and write poems. Read to the end for one of my favorites he wrote on my 16th birthday. I still miss him, our hikes our walks and talks!
I am doubly blessed though, because my bonus Dad has been a fantastic Grampy to our boys, Dad to me, support to my mom and the rest of us kids; he jumped in with both feet and loves us as his own. And we love him to the moon and back!
So take a minute and reach out to the father in your life, whether it be your biological dad, a step-dad (what we call Bonus-Dad!), Uncle or close family friend and say thank you! Tell them why you appreciate them and love them.
How about honoring the Dad in your life with a delicious spread of food! Plus it's a great reason to have a barbecue! You might even convince Dad to do the grilling!
We'll start with dessert!
Why not! Life is better when you have dessert in mind! That and I am excited to share this brand new recipe with you! No bake Banana Cream Pudding!! Thick, rich and oh so creamy!
For years I would see copycat recipes on Pinterest for Magnolia's Famous Banana Pudding, I honestly kept thinking it was Magnolia of Joanna Gaine's fame, but when I dug a little deeper, I discovered this is not from Joanna, but from a popular bakery in Manhattan, named the Magnolia Bakery, so I promptly bought their scrumptious cookbook and the rest they say, is history!
It is their second most popular dessert (behind their cupcakes) and you can have it shipped to you through Goldbelly for a cool $65! Yikes! Well I've got one better for you, how about you make this recipe, takes about 45 active minutes and about $12 worth of ingredients and it serves 12-15 people!
On to Father's Day Meal Ideas
It's been in the triple digits already for us this week, it's too hot to cook inside, so make that nice cool, no bake banana pudding above and do a bit of grilling!
P.S. Make dad super happy and make this 3 ingredient Sausage dip for him to nosh on while grilling! The pictures are ugly, but I promise you it tastes divine going down!
How about a nice chilled salad!
And I love having a chilly pasta salad to nosh on as well, give these delicious, hot weather friendly salads a try!
I invite you to browse through my recipe index, I've got everything from brunch ideas, morning sweet treats, all sorts of sensational sides and of course drinks and desserts! Don't forget to pour dad an ice cold margarita!
Amazon Prime Days is Sunday and Monday June 20-21, the link to my Amazon page is below, if you are looking for some fun things, click through the link to browse my favorite tools, gadgets and more! Never costs you a cent more! Ever! Really! I Promise!
Visit The Fresh Cooky's Amazon Shop
As promised, the poem my dad wrote to me for my 16th birthday!
Kathi

I seems like only yesterday God placed you in our hand. Take care of this my child, He said, while she's upon this land. She is my child you know, that's her destiny. But she is yours upon the earth to help to set you free.

God said you're very special and so began to mold your life. He placed tiny casts upon your feet to see how you'd react to strife. But you just laughed and gurgled through this step of pain. You showed it would take more than that to crush your happy strain.

Next he put a cast upon your arm, a scar for you to see. Will this affect my little child, will this stop her from being free? You looked at it, you looked at us and we just loved you more. So you turned on your pretty smile and said, "that's life, what else is there in store."

Then came that fateful day you went on a skiing trip. When all at once the car began to bump and slide and slip. Over the mountain, down the cliff it seemed to move so slow. Until you ended on the rocks in a pain filled crushing blow.
Your mom and I rushed to your side, feeling like we'd been cut with a knife. But you said don't worry about me, I've got lots of life.
Oh the agony, Oh the pain! You joked about your broken cheek and jaw. Oh how we marveled at your peace, it left us deep in awe.

Now with wired cheek and wired jaw, a scar upon your face, God said to you my little child, will you accept my grace. You cried at first as reaction hit, then lifted your head up high, God's grace is enough you said, so I do not need to cry.

Since then the months have come and gone and though the scars still linger on. Have they affected your beautiful face, both inside and out, you've given them no place.

What you've experienced up until now is more than most in life have heaped upon their brow. But you've just turned a sweet sixteen, what can all this in your life mean?

Only God is the answer, Jesus is the way, He's here to walk with you and lead you each day. Walk close to His side, sit at His feet. Drink in His Word, take all you can eat.
You're a joy in our life, a blessing to have 'round, what more could we ask than a life that's unbound. So your mother and I we stand and we beam, we're proud of our beautiful daughter who's just turned sixteen.

Jerry Meyer ~ July 1981
May God bless your weekend!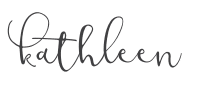 P.S. Be sure to browse through last weeks Fresh Fridays for more great recipes!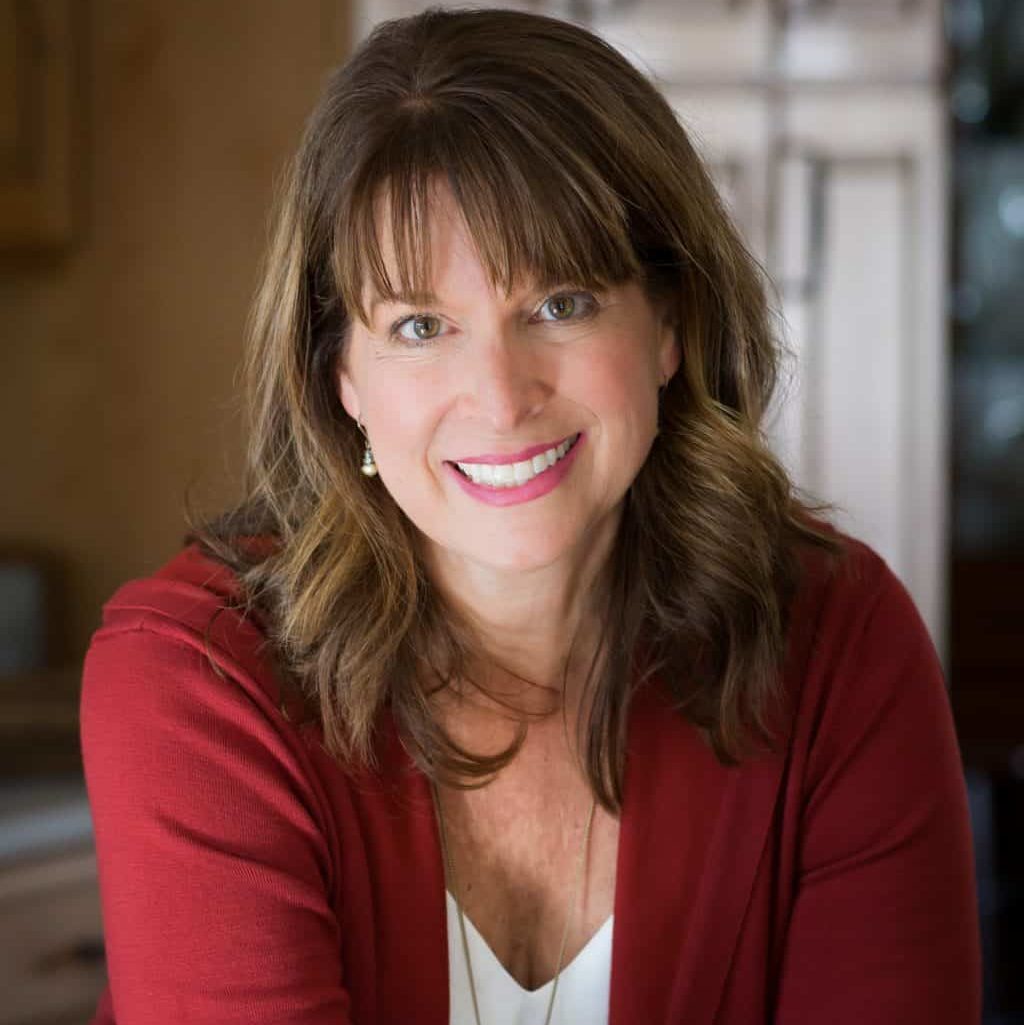 About Kathleen Pope
Recipe Innovator | Food Photographer | Food Writer
Hi, I'm Kathleen Pope. Here at The Fresh Cooky you will find easy, mostly from-scratch, trusted recipes for all occasions. From speedy dinners to tasty desserts, with easy step-by-step instructions. I am here to help teach you how to make mouthwatering recipes without spending hours in the kitchen. Read more about Kathleen here.