As an Amazon Associate, I earn commissions from qualifying purchases (
disclosure policy
).

Hello Fellow Foodies!
Today we're talking about National Ice Cream Month, meal planning (or lack thereof), a brand new fresh, cool and creamy recipe for you and I want to hear from YOU! Your ideas for easy, healthy dinners!
I was looking at my recent recipes the other day and it hit me that I've been focused on desserts, sweets and drinks these days. One would think that I don't make a meal anymore, actually my family might even agree!
Not that I am feeding them Banana Pudding for dinner mind you (hmm, it has dairy and healthy for you bananas, might just show up some evening!), but to say that I have been making the most out of leftovers, would be an understatement.
I have been getting a little of my meal planning mo-jo back lately and have recently made this divine flank steak, Chicken & Beef Shish Kebabs, fresh, tasty and fabulous Shawarma Grilled chicken, these summery Caprese BLT Sandwich and we've noshed for more than one lunch on this amazing Italian Pasta Salad.
That is probably over a two week period and there were quite a few frozen meals heated up, bowls of cereal, or slapping some pasta together. Yeah, I feed my family frozen food!
Meanwhile, I am still making cool delicious treats!
Like this amazing, cool, and oh so creamy Lemon Ice Cream! It's super easy, only 5 ingredients and ready to freeze in about 10 minutes, we call it a "wanna be Lemon Gelato"!
Find out the interesting differences between American Ice Cream and Italian Gelato (simply click on the button below the image). This stuff fascinates me!
And by the way, July is National Ice Cream Month and I collaborated with other talented bloggers who all created a new and refreshing ice cream recipe; you can see them all towards the bottom of the Lemon Ice Cream post (button above).
What recipes do you want to see?
I promise you, coming soon are some new delectable, easy dinner recipes that are sure to please any one. BUT, I would love to hear some fresh dinner ideas from YOU!
I have heard from a few of you recently who have given me some fun & creative meal ideas. I have oodles of ideas and recipes in the test kitchen, but what I really want to know is what do YOU want?
Easy Weeknight Meals
30 Minute Recipes
Grilling Recipes
Favorite Restaurant Copycat Recipes
_______________(insert your idea here)
Take a minute, and shoot me your ideas or categories by easily commenting below, or send me a quick email kathleen @ thefreshcooky.com (spaces removed of course, we do that so bots do not find our email!)

Popular TFC recipes on the blog and on Pinterest, these are tried and true with many reviews!
I love bringing you some of my favorite and most used kitchen tools and gadgets! This week the spotlight is on my Microplane grater. This tool has so many incredible uses:
ZESTING | the obvious is for using this in zesting citrus fruit, it makes really short work of this!
GRATE FRESH SPICES | You know those big nutmeg seeds (they are not actually nuts!) using this tool will make short work of fresh, fragrant nutmeg or stick cinnamon — grate over pastas, into cakes, on top of a Chai Latte, or on top of cookies and scones.
CHEESE | Need your Parmesan finely grated? This is your tool! Great (or grate) for any hard cheese.
GINGER & GARLIC | Easily make ginger or garlic paste with this tool!
MADE IN THE USA | I love that these are made of surgical steel, are dishwasher safe and are made in the US.
P.S. Did you know that clicking the links to the actual recipes on the blog is what ultimately provides the means for me to bring you fresh, new recipes each week! FREE TO YOU!
Browse through my recipe index, you will see brunch ideas, morning sweet treats, all sorts of sensational sides and of course drinks and desserts!
Visit The Fresh Cooky's Amazon Shop
Stay cool and have a blessed weekend!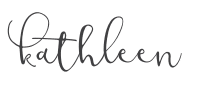 P.S. Be sure to browse through last weeks Fresh Fridays for more great recipes!