As an Amazon Associate, I earn commissions from qualifying purchases (
disclosure policy
).
Happy Friday Friends!
Welcome! We have many new readers and I am thrilled you are here, I do not take for granted the fact that you graciously allow me in your inbox each week!
Thank you to all of you who sent "condolences" on our stolen car, we appreciate that so much!
This week we are talking about the Kentucky Derby, Cinco de Mayo and Mother's day, returning college kids and getting away for a few days!
I am excited to share this brand new DIY Homemade Strawberry Sugar Srcub, not only is it easy (5 minutes to make) but it's healthy, moisturizing, exfoliating and smells like strawberries and cream!
Plus, I designed several beautiful gift labels for your to print for gift giving! Perfect for Mother's day gifts (hint-hint!)
Getting Away with Friends
I have always been a proponent of getting away with friends and I am so very grateful for a supportive husband, just today he text me that he was praying I would be "refreshed, recharged, relaxed and renewed and all the other "re" words!" I love you honey!
A girlfriend and I snuck up to their cabin in the the local mountains and it's just gorgeous! Perfect temps, recent snow already melting, blue-bird skies! So so grateful!
Our college son is on his way home! Whoop! Done with freshman year, so thankful for the "normalcy" he was able to experience his first year of college, and it will be fabulous having him home!
I will be making one of his favorite dinners for him, it's a toss up between Shawarma Chicken and these tasty Cheesesteak Sandwiches! Oh heck, I might make him both! LOL!
Kentucky Derby Recipes
The Kentucky Derby starts today through tomorrow, May 1 (yikes, seriously, it's MAY!) Give a few of these recipes a try to celebrate the Derby!
Cinco de Mayo Recipes
Wednesday is Cinco de Mayo, the 5th of May, snuck on me too! Here are my favorite recipes!
As a preface, I acknowledge that this tool is an investment! I am talking about my workhorse in the kitchen, my trusty, old KitchenAid Mixer.
My dad bought this mixer for me back in 1994 or '95 and it is still going; it's starting to skip a beat every now and then, so I know that soon I'll be looking for a new one, but until then, I couldn't recommend these more! This is my dream mixer, only in copper!
I use it for so many things and not just baked goods; everything from Strawberry Sugar Scrub, to shredding chicken for a recipe (careful it will turn it to mush), like these amazing Chicken Quesadillas, and of course, I love it for cookies, cakes, quickbreads and more!
Have a blessed weekend and I appreciate you hanging around!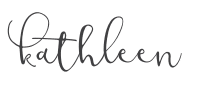 P.S. Be sure to browse through last weeks Fresh Fridays for more great recipes!
Visit The Fresh Cooky's Amazon Shop