As an Amazon Associate, I earn commissions from qualifying purchases (
disclosure policy
).

---
Happy weekend my friends!
Oh how I love Fridays! I push hard all week long and Friday is my chill day; my get caught up on chores, run around and do a few errands kind of day, maybe lay on the couch for a bit and watch a Hallmark movie (don't judge me 🙂 )
Friyay! So much possibility leading into the weekend, and what a weekend we have in front of us!
We have the Olympics, Super Bowl Sunday and following right on the heels is Valentine's Day!
Last week I showed you several new and great Valentine's day recipes, this week we're going to focus a bit more on game day food ideas!
But be sure to read to the end, because I just posted my favorite recipe of the YEAR (so far at least!). You are not going to want to miss it.
---
What's New in the Kitchen
Like my Best Turkey and Cheese Sliders, these roast beef sliders are so easy to assemble (ahead of time too!) and taste out of this world!
Layers of tender roast beef, topped with caramelized onions and your favorite cheese.
You will fall in love with these delicious sandwiches too!
---
#1 Most Popular Recipe on the blog!
Make these easy Cheesesteak Sandwiches for your crowd this weekend.
Tender shaved steak quick sautéd with juicy caramelized onions in a rich Worcestershire sauce!
Topped with melty cheese on a toasted bun, if this isn't Super Bowl worth food I don't know what is!
n
---
A carefully curated list of recipes from some of the best bloggers.
Best part? You make these in your air fryer! Not sure you want to invest in an air fryer, head to the post for the 411 on Air fryers.
Tasty and healthier Air Fryer Super Bowl Recipes! I might just convince you to open up that new Air Fryer?
Because air fried toasted raviolis alone should be reason to invest in one!
---
More great Super Bowl Recipes
ROMANTIC DINNER RECIPE
AKA Kathleen's Favorite New Recipe of the Year!
I would not leave you hanging if you love to cook a somewhat fancy meal at home for Valentine's day! And you are going to LOVE this recipe, we invited a neighbor over and she gushed and gushed over this meal. The common phrase was "the steak cuts like butter"!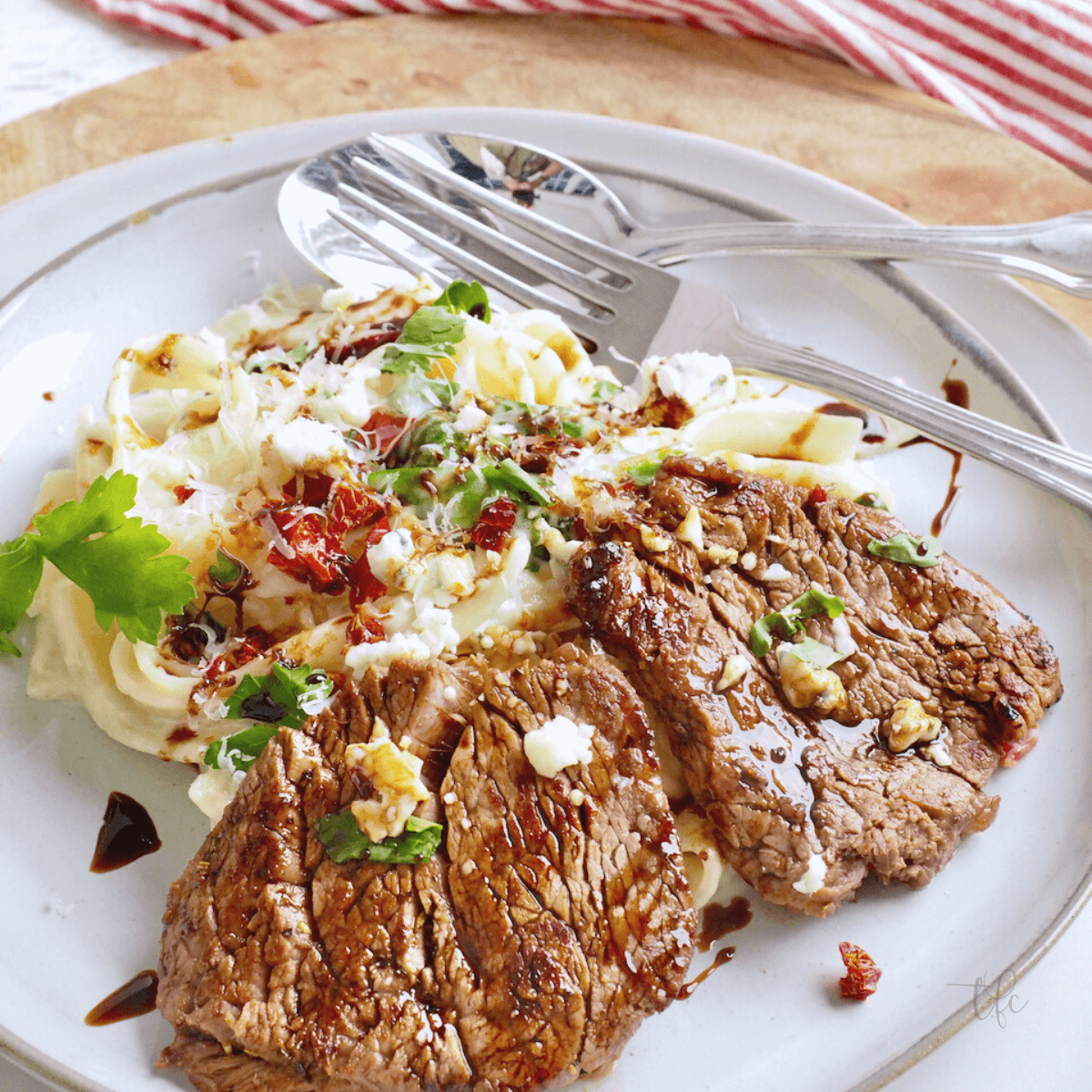 It's been an emotional roller coaster week as we have been on our knees before our Mighty God for the daughter of our pastor, who is fighting for her life against cancer.
While at the same time we celebrated a much anticipated and joyous birth of a grandchild from another member of our small church.
Joy and sorrow, held in the same hands.
Oh how I am reminded of how God has this whole world in His hands and We Wait on Him. This is a powerful song by Elevation Worship & Maverick City — it's long, but the words will encourage you!
"But those who trust in the Lord will find new strength.
They will soar high on wings like eagles.
They will run and not grow weary.
They will walk and not faint."
Isaiah 40:31 (NLT)
If you haven't gotten into the Air Fryer craze, I understand, I was hesitant for quite some time, but now I am loving this appliance. I purchased this Breville Smart Oven just before the holidays and this little countertop oven has been so great.
It is an air fryer and toaster; it bakes, cooks, proofs, makes pizza, reheats, warms, roasts, broils. It is also currently ON SALE at Sur la Table.
But you don't need this appliance to air fry, you can get by with a less expensive accessory for your Instant Pot, or this #1 rated Cosori Air Fryer.
This post may contain affiliate links which won't change your price but will share some commission.
With gratitude and peace,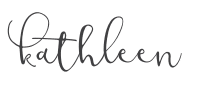 P.S. Be sure to browse through last weeks Fresh Fridays for more great recipes!
Visit The Fresh Cooky's Amazon Shop