Rose Ice Cream Recipe (No Churn)
As an Amazon Associate, I earn from qualifying purchases. Please read my disclosure policy.
Rose Ice Cream recipe is heavenly! It is a no churn ice cream that is light, velvety and smooth with just a hint of rose water, vanilla and tinted the lightest pink with Hibiscus powder, topped with chopped pistachios and edible rose petals; this ice cream is so delicate, rich, unique, and so…delicious!
Oh and did I mention it's a no churn ice cream recipe, no cook and no eggs? Perfect for Mother's Day, birthdays, Valentine's day, baby and bridal showers; anytime you want something light, fragrant, unique and beautiful.
My people; more specifically my man-children; LOVE this ice cream, well not this one with the roses in it, it's kind of girly, but they love the no-churn stuff like my Circus Animal No Churn Ice Cream and my Patriotic No Churn Ice Cream. Who am I kidding, they love any ice cream, especially this crazy popular Old Fashioned Chocolate Ice Cream.
This post has been updated for a better user experience, the recipe remains the same!
This Rose Ice Cream recipe is one of the most beautiful desserts I've made; I'd have to say it's also one of the easiest desserts I've ever made! And you can too! Not to be confused with Roses ice cream or a rosé ice cream hinting that it is made with wine, no instead this is a beautiful floral ice cream.
Why You Will Love No Churn Rose Ice Cream
An easy no churn ice cream recipe with 3 main ingredients and a few additional mix-ins.
Exotic Ice cream without all the fuss!
The use of roses in cooking is found mostly in middle eastern cooking and is something you love!
I personally think ice cream is still better from the ice cream maker vs. no churn, but you cannot beat no churn ice cream for a quick, low cost, E-A-S-Y, no bake dessert. Simply whip this up ahead of time, freeze overnight and you will have people screaming for ice cream.
Simple Ingredients
For the full measurements and directions print the recipe card at the end of this post.
Heavy Cream | This is no place to skimp, real heavy fresh cream is called for here.
Sweetened Condensed Milk | this is not evaporated milk, but the short squatty can with thick, sweetened milk, I love using organic cream. See variations for how to make dairy free.
Vanilla | Here you can use regular vanilla extract, I preferred the richer vanilla bean paste instead, so those beautiful flecks of vanilla bean run throughout the rose milk ice cream.
Rose water | You just need a few drops, you don't want it to overpower the ice cream, I used Organic Rose Water. See tips for how to use rose water in other ways.
Hibiscus Powder | optional, but adds nutrients and tints the ice cream pink
Red or pink all natural food coloring (optional)
Pistachios | Chopped, you can swirl them into the ice cream or just sprinkle them on top, use toasted pistachios or raw pistachios.
Edible rose petals for garnish + chopped pistachios
I made this for my sweet mom's birthday and had my sisters-in-law and one of my nieces down for a lovely luncheon. We laughed until we cried! It was beautiful!
How to Make Homemade Rose Ice Cream
In a large mixing bowl, simply whip your whipping cream until stiff peaks form, then slowly add to the cream mixture your sweetened condensed milk, rose water, hibiscus powder and vanilla, mix until combined about 45 seconds. This is also a good time to add food coloring if using.
If using nuts in the ice cream fold them in now and then spread into a standard 9×5 loaf pan or storage container. If desired, line the loaf pan with parchment paper for easier clean up. I love these shallow containers geared just for ice cream!
Smooth ice cream into the container, placing a piece of wax paper on top to prevent ice crystals from forming.
Freeze until solid about 6 hours for firmer ice cream, preferably overnight. Serve alone, or top with a light Strawberry Syrup, Blueberry Syrup or simply garnish with rose petals and chopped pistachios.
I received this recipe from the very talented Michelle from Michelle Sips and Savors she added cardamom powder to hers (1 tsp) which I think is a spice not everyone loves, so I decided to leave it out, but feel free to add it back in!
How to Serve this Rose Homemade Ice Cream Recipe
Scoop desired number of scoops into pretty glasses or dishes, garnish with some chopped pistachios and a few dried rose petals if desired.
Frequently Asked Questions
What is the difference between rose water and rose extract?
While the overall essence is similar, rose extract is a much more concentrated version of rose water; for this exotic ice cream we are using rose water and only a few drops
Can I make Rose Ice Cream in the Ice-Cream Maker?
You sure can, but it's a different recipe all together; you will instead make more of a custard vanilla base mixture; follow the recipe for my old-fashioned vanilla ice cream, adding the rose water, hibiscus powder during the mixing of the ingredients, then follow the manufacturer's instructions for your ice-cream machines.
Are roses edible?
YES! Roses are entirely edible, but I wouldn't use the ones from your garden, instead purchase food grade rose petals to avoid getting any unwanted pesticides in your roses. Typically found either online, or at gourmet grocery stores.
Does No Churn Ice Cream Contain Egg Yolks?
No, the beauty of 3 ingredient no churn ice cream is that it is a super easy recipe, that doesn't require heating an egg mixture or making infused milk.
Variations & Substitutions
Lavender Ice Cream | Instead of rose water use lavender extract, taste it though, just a drop or two at a time so you don't overpower it. Then be sure to sprinkle with food grade dried lavender. If a purple tint is desired, for an all natural version, use Ube powder (purple sweet potato powder) or a drop or two of red and blue food coloring.
Replace pistachios or replace with your favorite, chopped nuts, almonds, pecans and macadamia nuts would all be amazing.
Vegan or Dairy-Free No Churn Rose Ice Cream | Replace the whipping cream with 2 cans of FULL FAT Coconut Milk, scooping out the solid portion and using that to whip. Replace the sweetened condensed milk with vegan sweetened condensed milk and proceed with the rest of the recipe.
Bet you didn't know you could make ice cream from flowers!
Love It? Pin It!
8 Rose Water Benefits and Uses
Facial Refresher & Toner | Rose water is a great antiseptic and is used in many facial toners, so if you have leftovers, simply use morning or evening and spritz a little on your face. Or even better, bring to the beach, pool or lake and keep in the cooler, using as a refresher.
Sore Throat Soother | Instead of reaching for a Ricola, drop a few drops of rose water into a cup of warm or hot water, its natural antioxidant and anti-inflammatory effects will sooth the throat.
Reduces Redness and Acne | Used for thousands of years in skin care, it is a natural for reducing acne and skin redness, use a clean cotton ball to wipe on skin or spritz.
Reduces scars, cuts and burns | Since it has antibacterial and antiseptic properties, rub it on scars, cuts and burns to reduce their healing time.
Digestion | It has been used for years to help reduce digestion upset and aid in digestion.
Aromatherapy | Spray onto pillows and linens in small amounts, rose water has been a known relaxer, helping with headaches and overall relaxation.
Bath | similar to above, pour a few teaspoons of rose water in your warm bathwater or onto a a damp washrag. Place over eyes or behind neck for a soothing aroma experience.
Drinks & Cocktails | Use a few drops in my Passion Tea Lemonade or this Strawberry Refresher. Add a new dimension to this this Hibiscus Dark & Stormy or this Cucumber Cooler.
More Ice Cream & No Bake Recipes to Love
I hope you loved this recipe, if you tried it be sure to pop down and give it a star rating and comment below the recipe card! Thank you, that's how we can continue to bring you delicious, fun, easy and healthier recipes like this!
Like this recipe?
Don't forget to give it a ⭐️⭐️⭐️⭐️⭐️ star rating and comment below the recipe!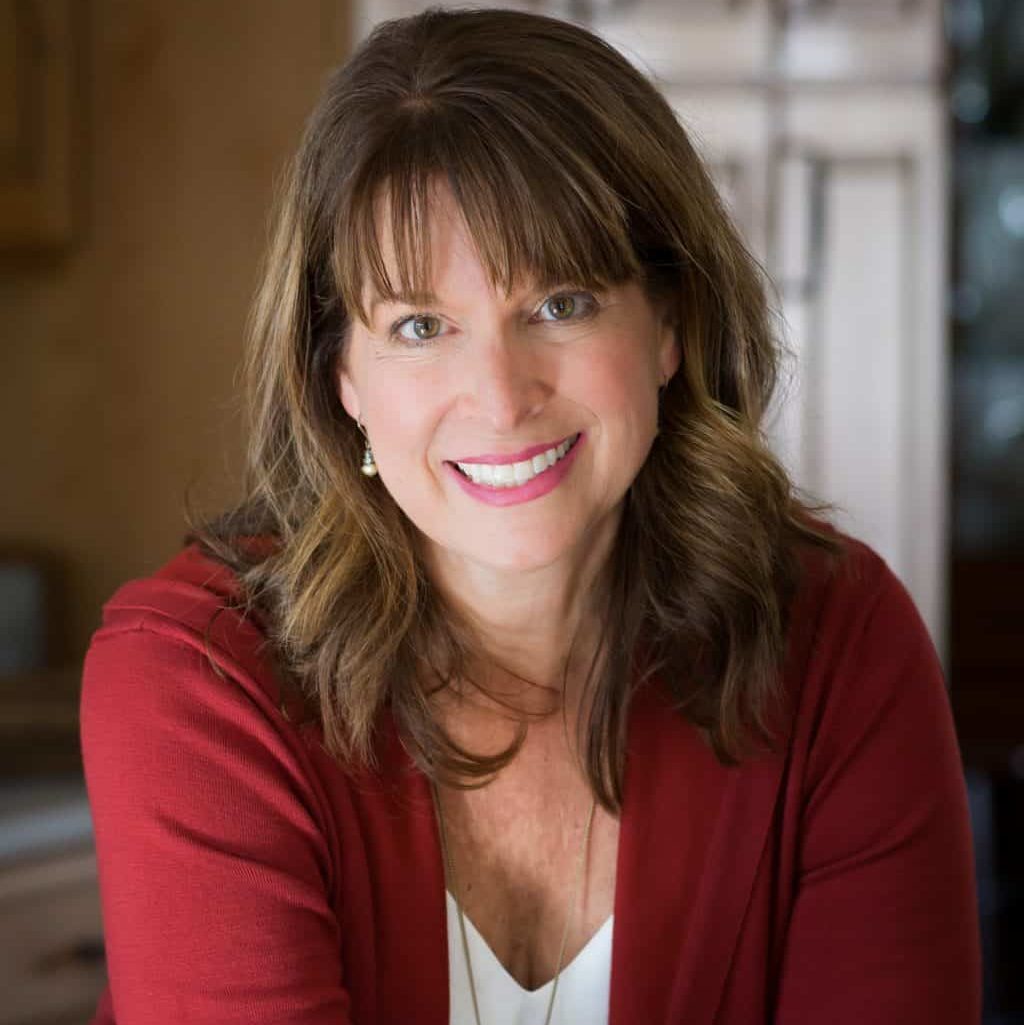 About Kathleen Pope
Recipe Innovator | Food Photographer | Food Writer
Hi, I'm Kathleen Pope. Here at The Fresh Cooky you will find easy, mostly from-scratch, trusted recipes for all occasions. From speedy dinners to tasty desserts, with easy step-by-step instructions. I am here to help teach you how to make mouthwatering recipes without spending hours in the kitchen. Read more about Kathleen here.