As an Amazon Associate, I earn from qualifying purchases. Please read my disclosure policy.
Do you enjoy chocolate…in triplicate? Simple (really!), decadent, three layer chocolate torte that will wow your friends, amaze your family, be the hit of the party! Death By Chocolate Cake has a gooey brownie base, fudgy ganache center and is topped with a fluffy mousse that looks elegant but is NOT hard to make!
Death by Chocolate Cake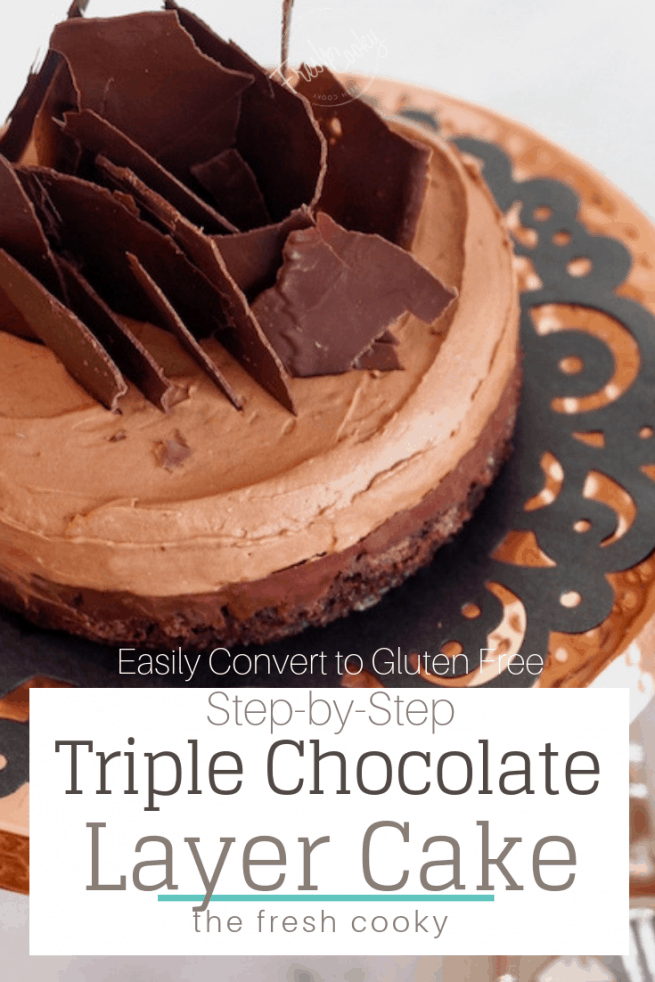 Do you have a group of women you can call on? Those you lunch with, go to the pool with, trade babysitting with, do pilates and eat cake with? If so, you are so very blessed. This group has been gathering for great food, laughter and friendship for years.
We are unofficially the Birthday Club, taking turns hosting and celebrate each and every precious one. We came about lunching in a rather backwards way…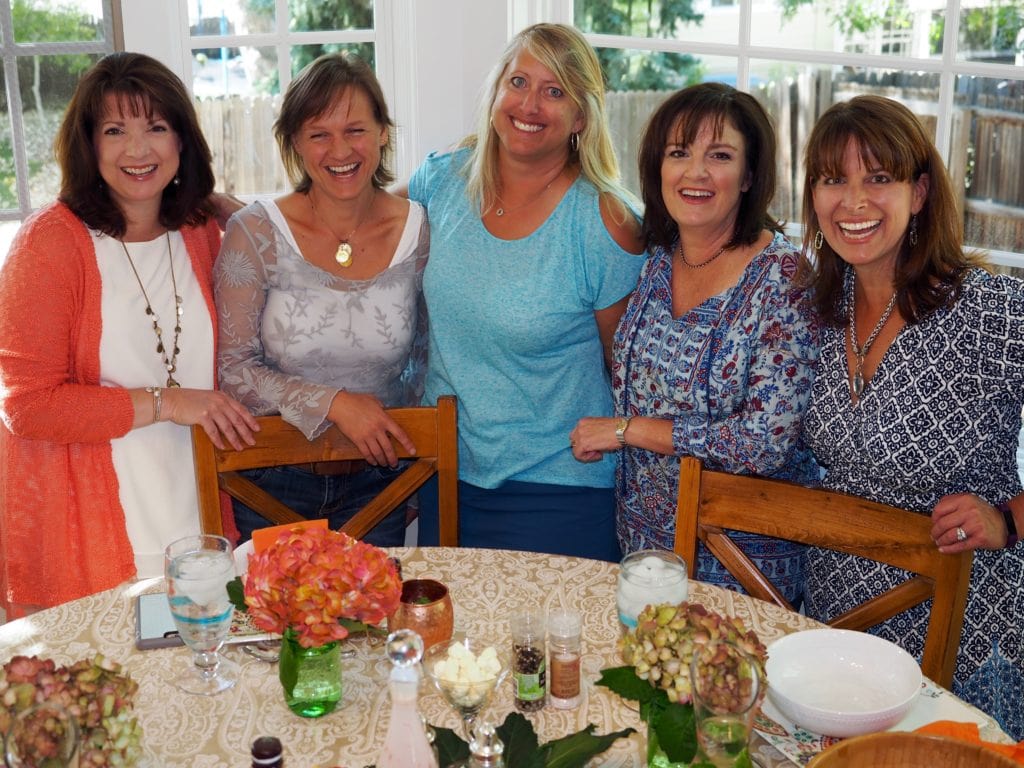 …we actually started with Pilates. We'd gather in a friends house, the kids would all play and we'd have a chance to get some exercise! THEN our instructor moved out of state. We halfheartedly, um, vigorously & energetically tried to find another instructor, until we ultimately decided it was much more fun getting together and eating!
Oh we still exercise, it's not easy hefting those pitchers of water, or lifting the plank of salmon off the grill, sometimes we even jog out to the patio. I guard these times fiercely, I love the days we do this!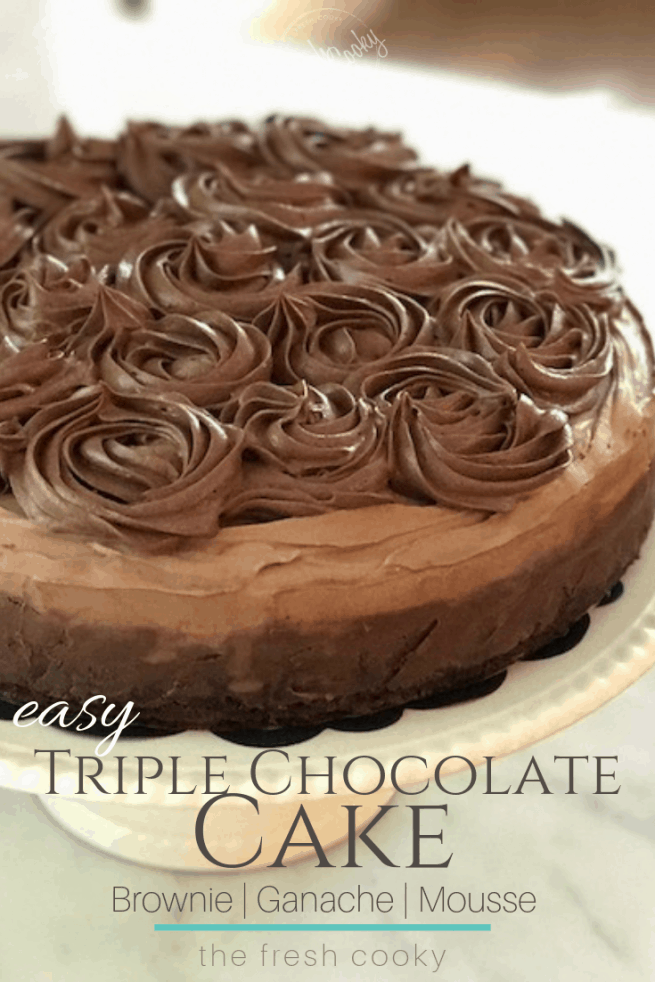 It looks elegant, tastes even better and is the easiest layered torte you can ever make, just requires a little patience and planning in between layers.
If you can you whip up a pan of brownies, then you can make this amazing triple chocolate torte in no time!
Brownie Base
I really like Ghirardelli Triple Fudge Brownie Mix, but any brownie mix will do! The fudgier the better! Want to make brownies from scratch? Bake up a batch of my basic fudge brownies.
GLUTEN FREE OPTION
Simply replace the regular brownie mix with a good GF Brownie mix and make sure the balance of your ingredients are also GF.
Add your mix, eggs, oil (or melted butter, yum even richer!) water, and extra chips to bowl…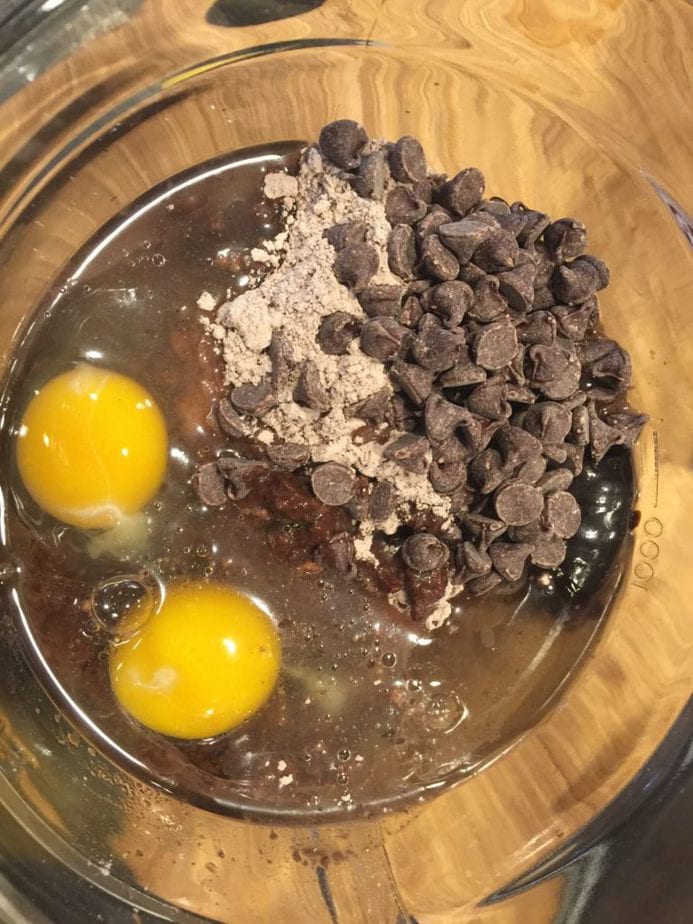 Mix well with wooden spoon, about 2 minutes until all ingredients are incorporated.
Pour into your sprayed 10″ springform pan, bake!
Please don't over bake, you want this nice and fudgy. Remove and cool completely on cooling rack, then place in freezer or refrigerator for a minimum of 30 minutes until ready to pour on ganache.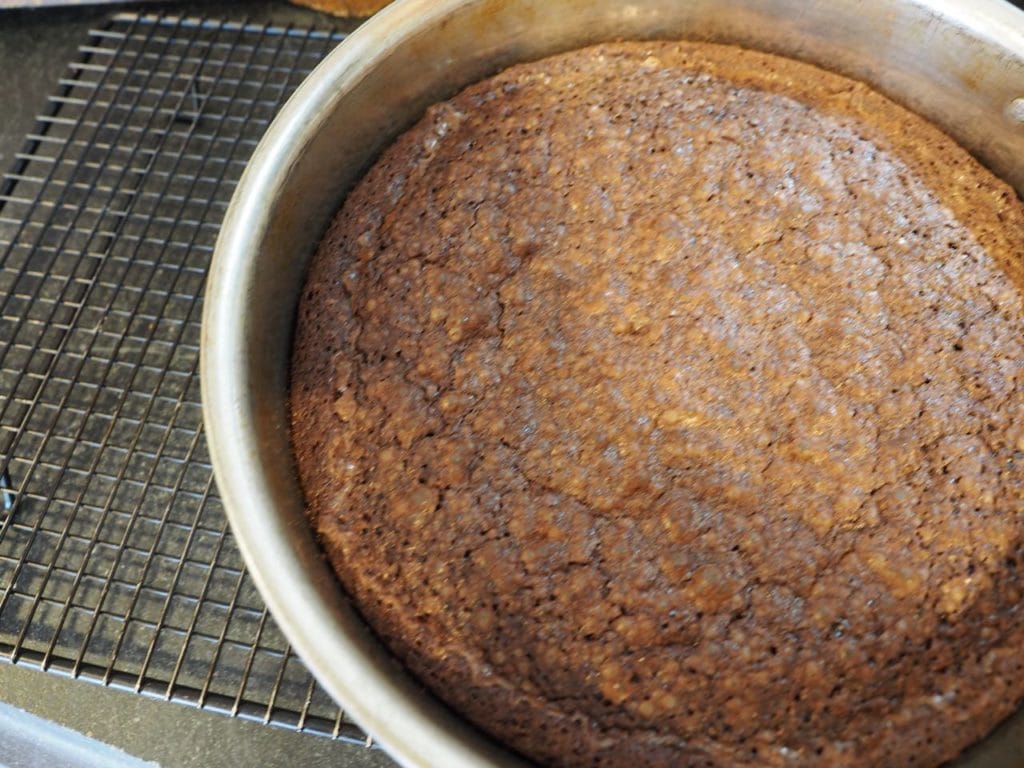 How to Make Chocolate Ganache
Measure your chocolate chips (semisweet and milk chocolate) and your whipping cream (no substitutions) and place in microwave safe bowl.
Heating in 30 second intervals (chocolate melts faster than you think and continues melting as you stir, you can quickly burn your chocolate). This first picture below is after the first 30 seconds, remove and stir well. Doesn't look like it did much, but wait…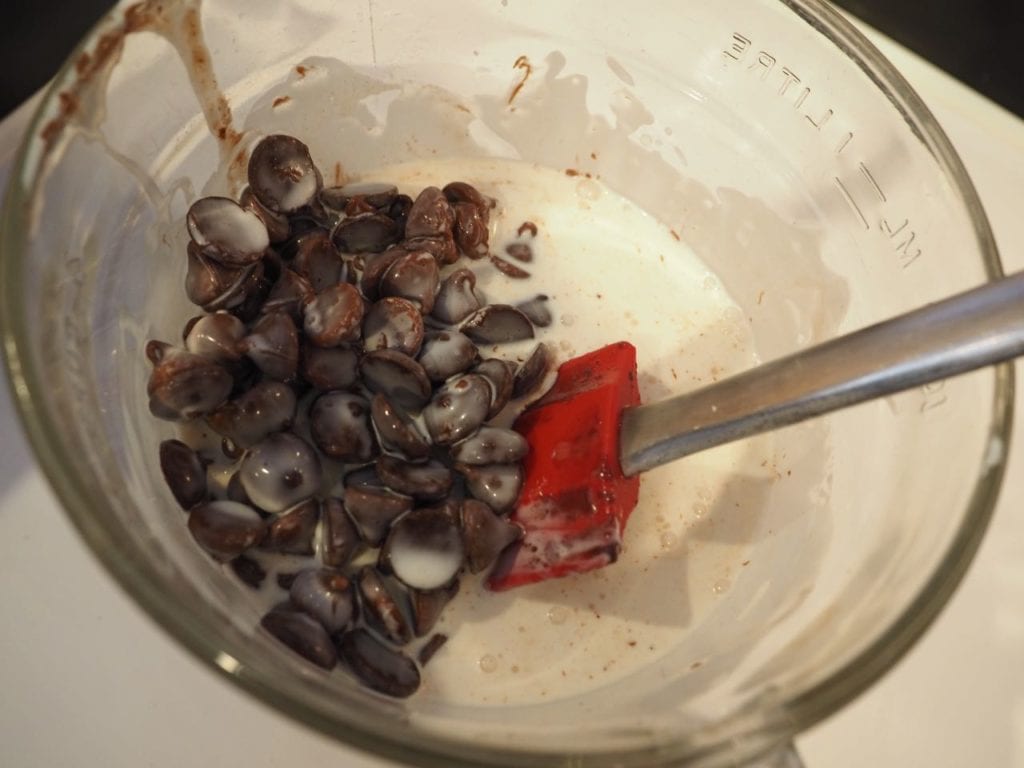 Another third 30 seconds! Keep stirring…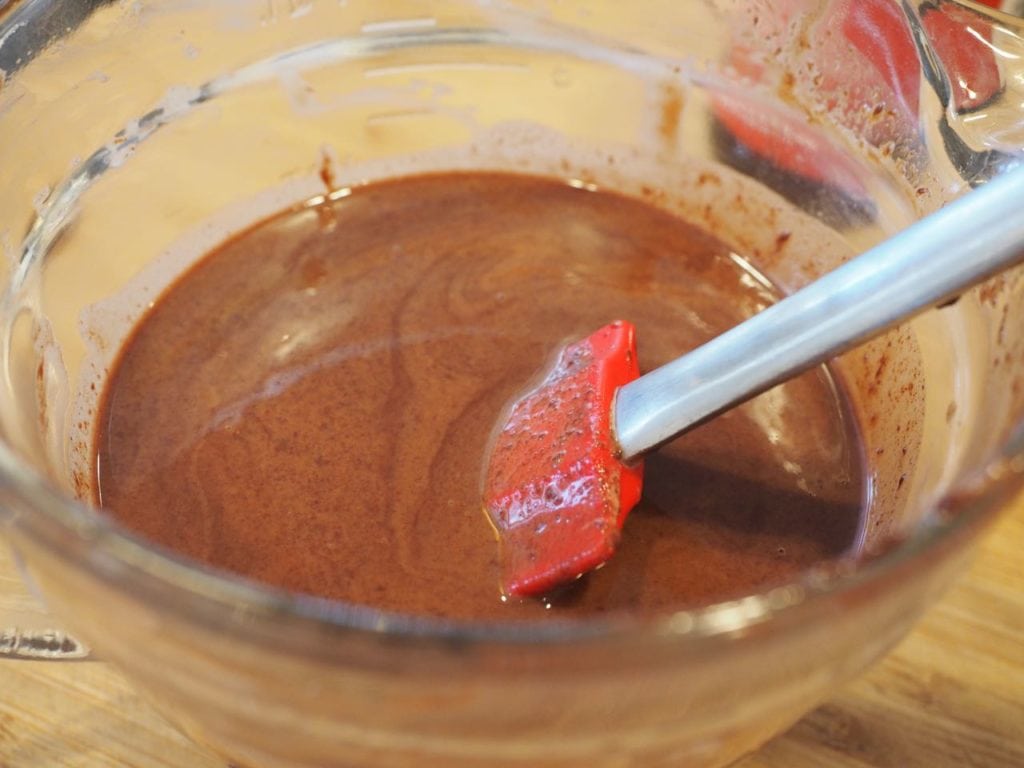 Look at how beautifully smooth that is after only 90 seconds, you might be tempted to just zap it for 90 seconds, DO NOT DO IT! I guarantee you it will ruin your chocolate and you'll end up with a grainy, goopy, "burnt" chocolate mess. Waste of good chocolate and whipping cream!
Whisk in butter (softened) into chocolate mixture until fully incorporated, it should be nice and smooth.
Pour in vanilla and whisk to mix.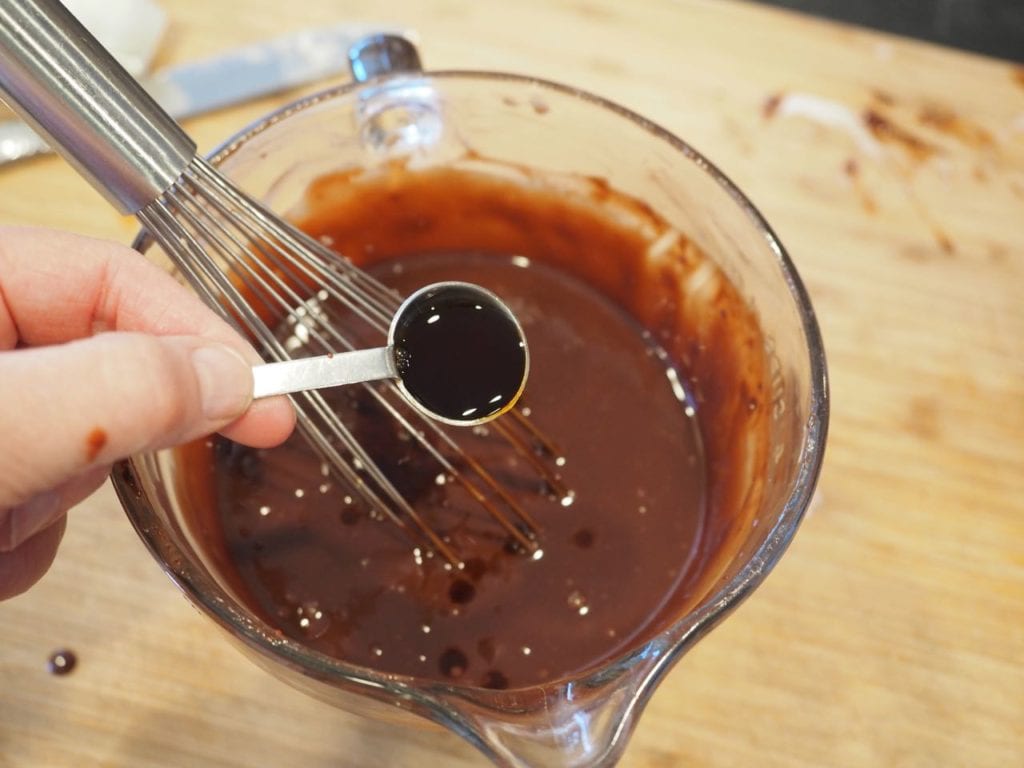 Pour over brownie base and return to freezer for at least 30 minutes minimum before placing mousse on top, this needs to firm up first so you have three distinct layers.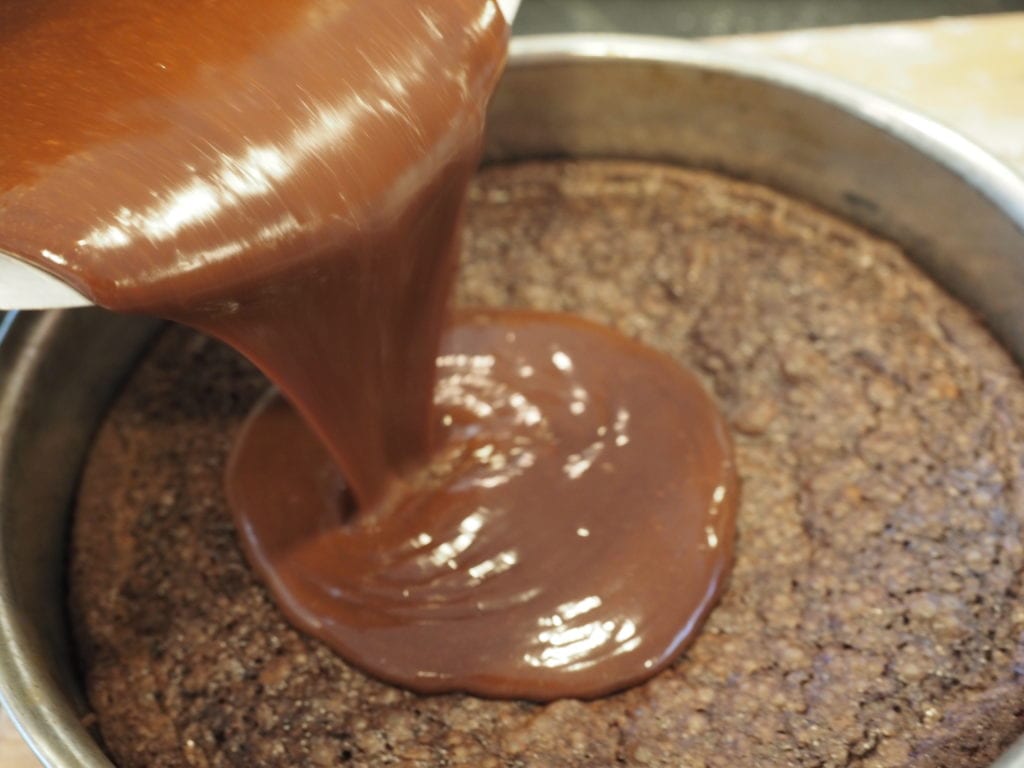 Sometimes, if I'm feeling a little salty, I'll sprinkle a little course sea salt (just a pinch) over the top of the ganache, or a little fleur de Sel, yummy!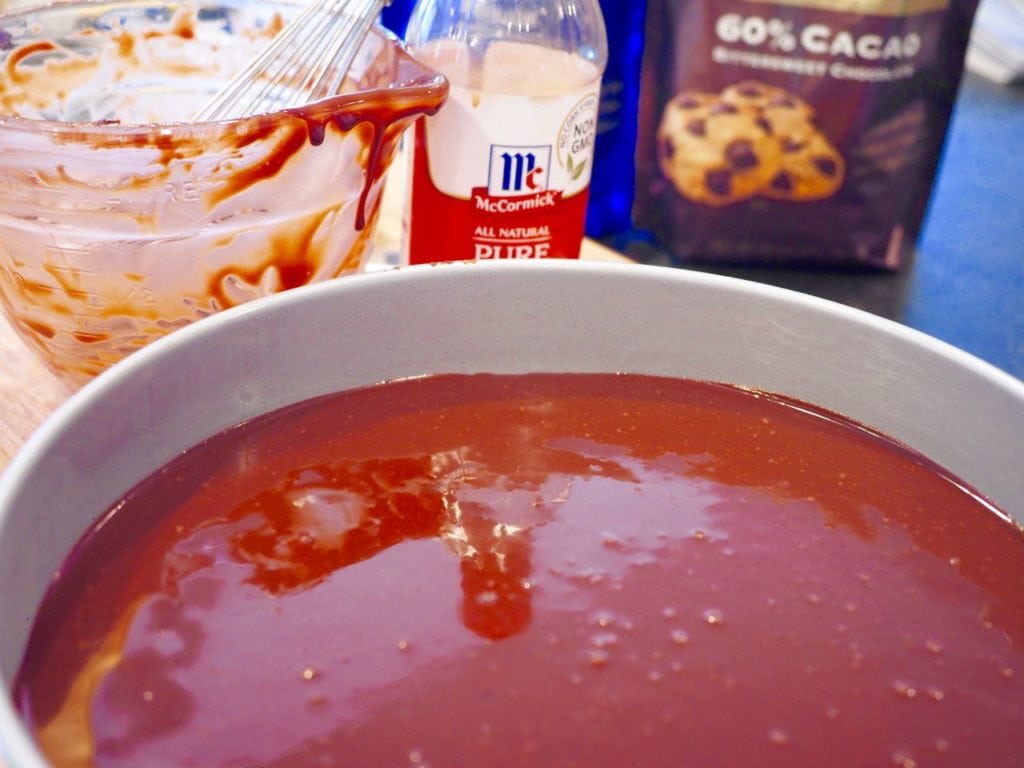 How to Make Chocolate Mousse
Now for the chocolate mousse layer, measure butter, cream cheese. Cream butter and cream cheese together until smooth and fluffy.
Add the powdered sugar and the cocoa powder…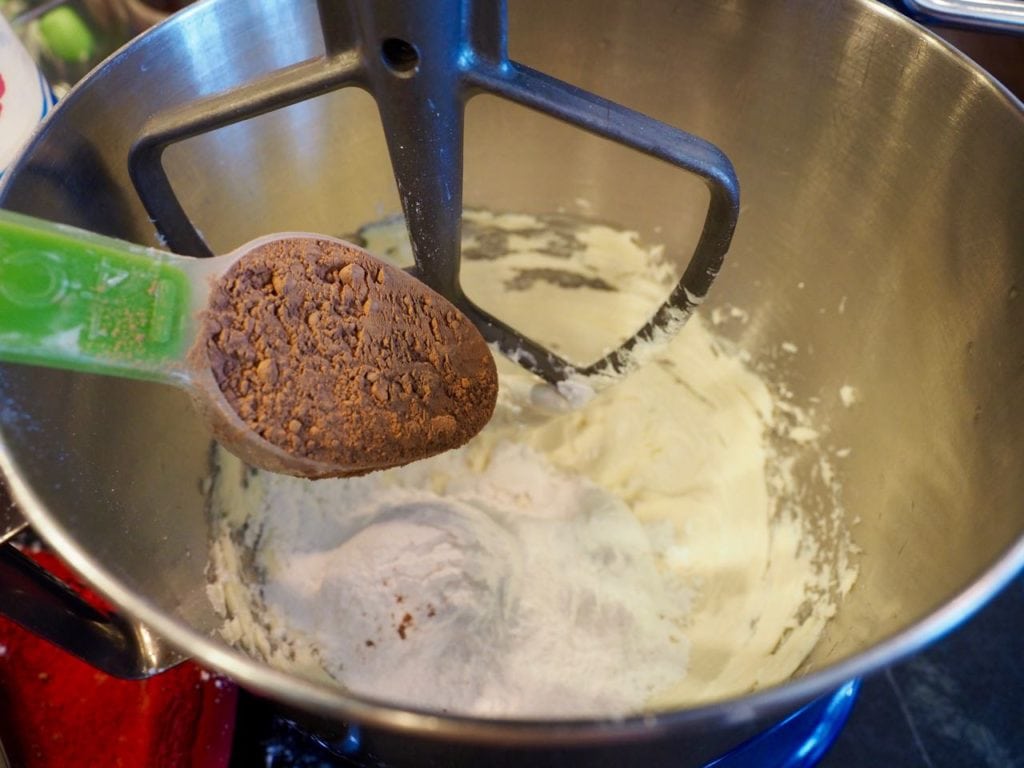 Add milk…this mini measuring cup is one of my most used kitchen tools! I have two!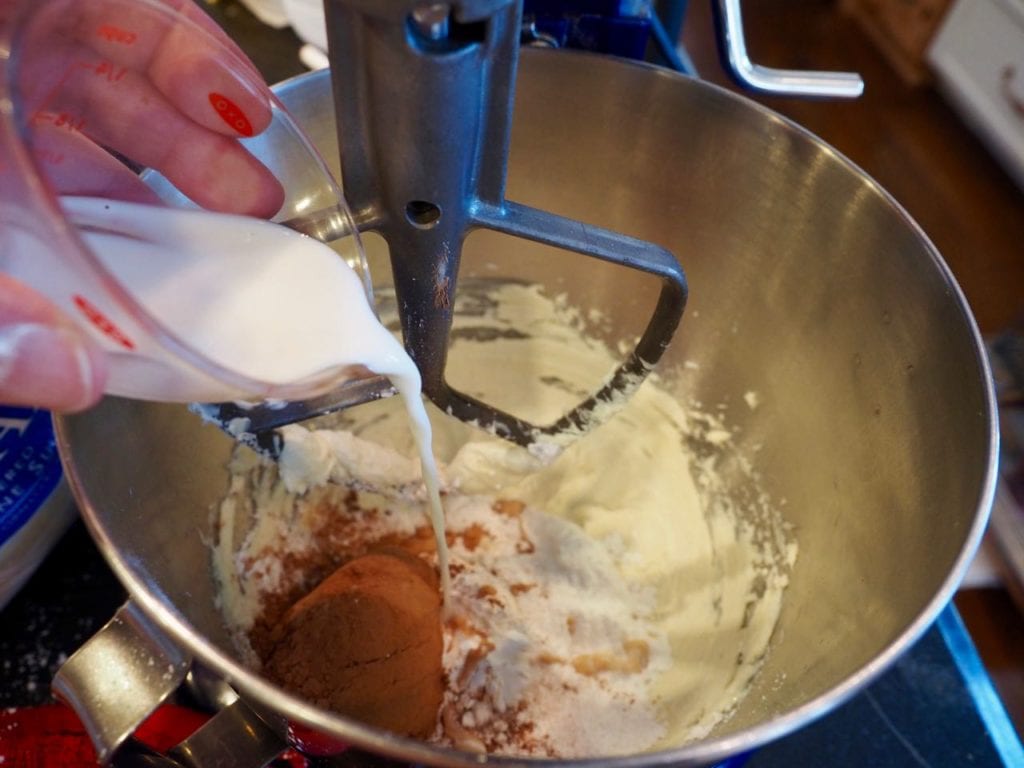 Pour in vanilla and beat until smooth, scraping down sides and bottom so all the white ingredients are incorporated. Mix until super creamy, light and smooth!
While chocolate cream cheese mixture is creaming, pour your whipping cream into a bowl and whip it! I used a whisk attachment on my hand-held mixer here.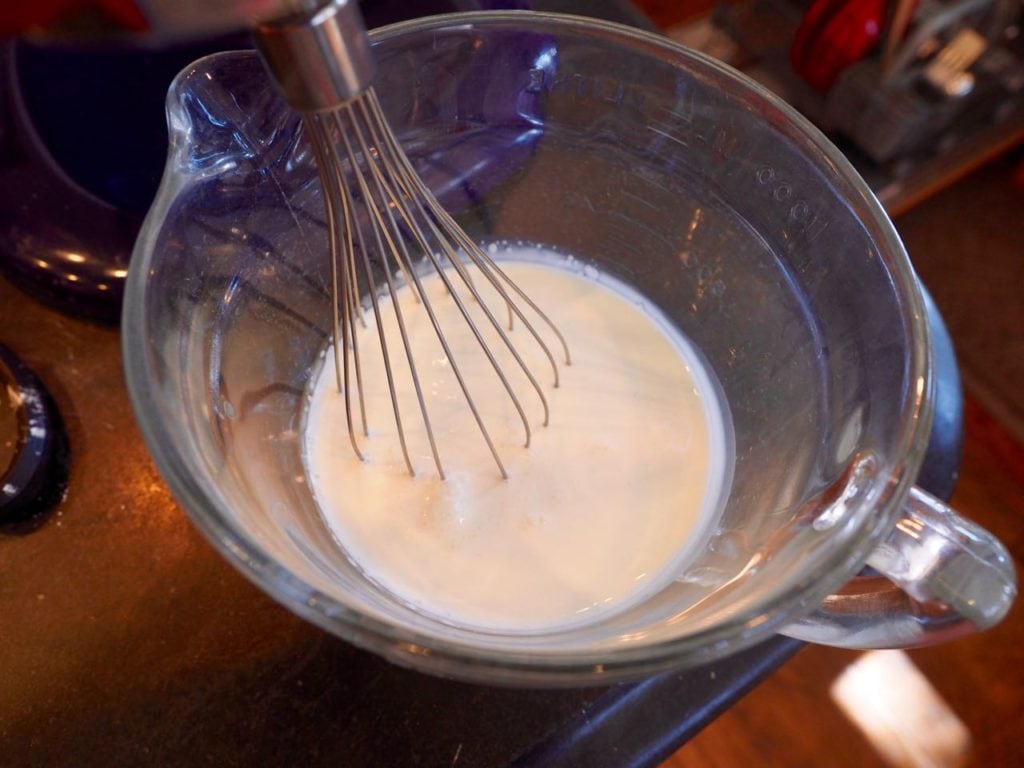 Whip until stiff peaks form, but not so long it becomes butter!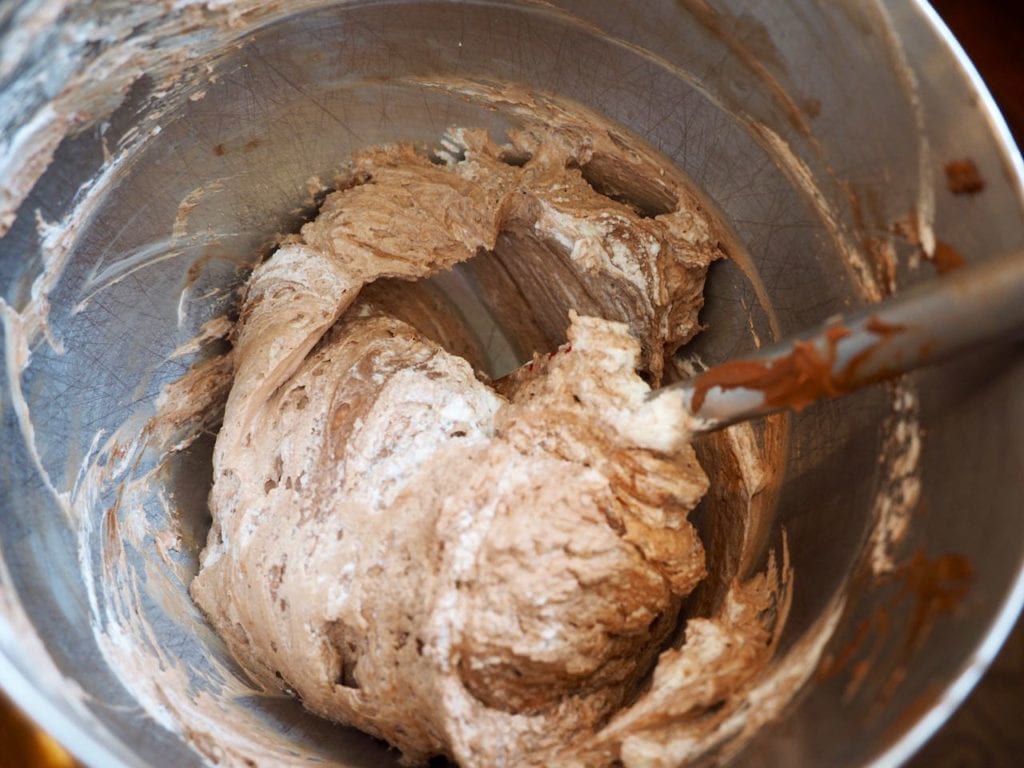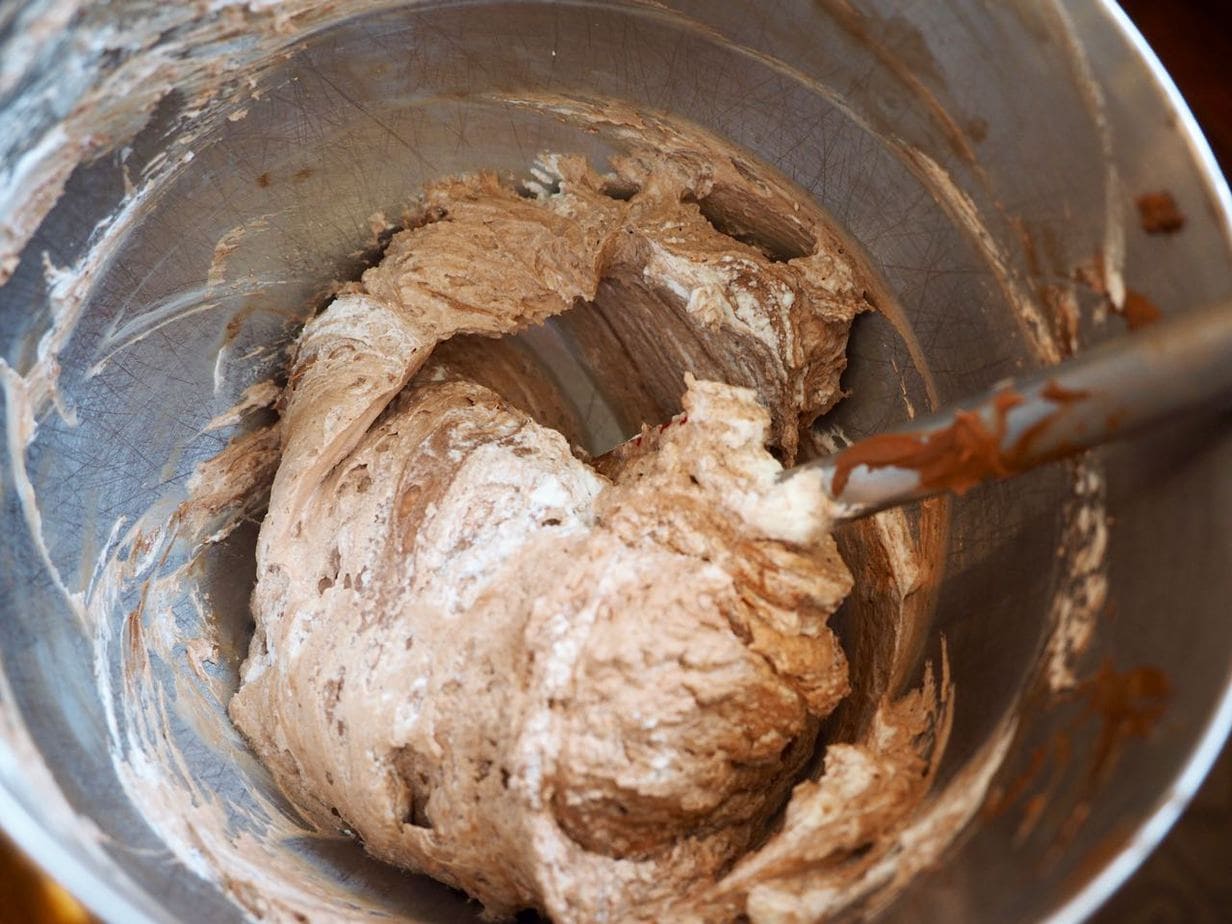 Place whipped cream into bowl with chocolate cream cheese mixture and fold GENTLY into all whipped cream and chocolate cream are incorporated. Take your time, you don't want to de-mousse the mousse!
Remove brownie/ganache from freezer and using an offset spatula, spread mousse evenly over top, return to freezer if serving later. Or refrigerate for at least 30 minutes before serving. If frozen, let stand at room temp for 30-45 minutes or place in refrigerator for a few hours prior to serving.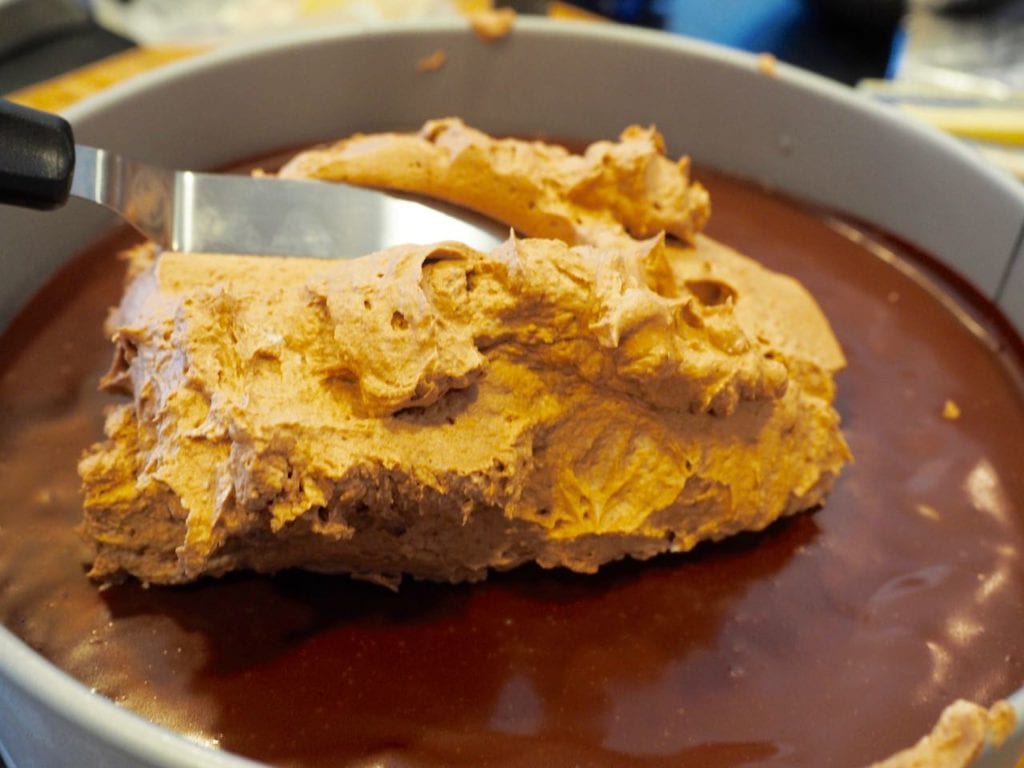 When ready to serve, slide a butter knife around edges to loosen from pan, spring the form and lift off carefully. If desired, you may smooth the sides of the cake with a knife or offset spatula (I usually run under hot water, to help smooth). Garnish with swirls of chocolate frosting or chocolate garnish, if desired!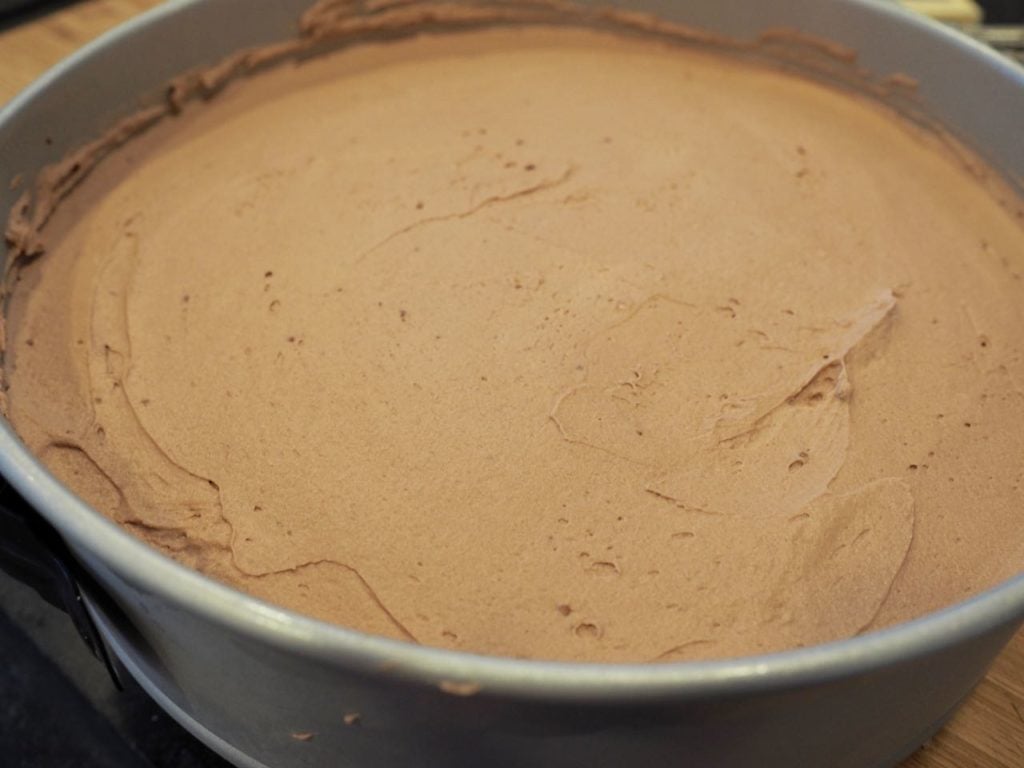 Simple Chocolate Garnish
If you would like to put the chocolate garnish on top, follow the directions on the package of melting chocolate (I love this one), melt just ¼ cup, you don't need much. These mini spatulas are so useful!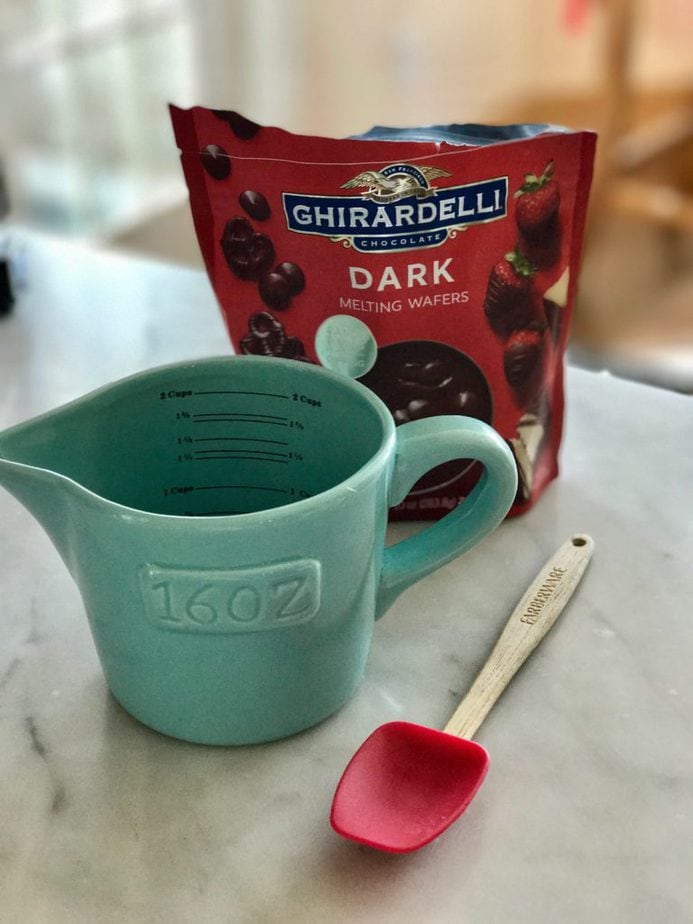 Once melted, spread using an offset spatula, onto parchment paper until thin and allow to harden…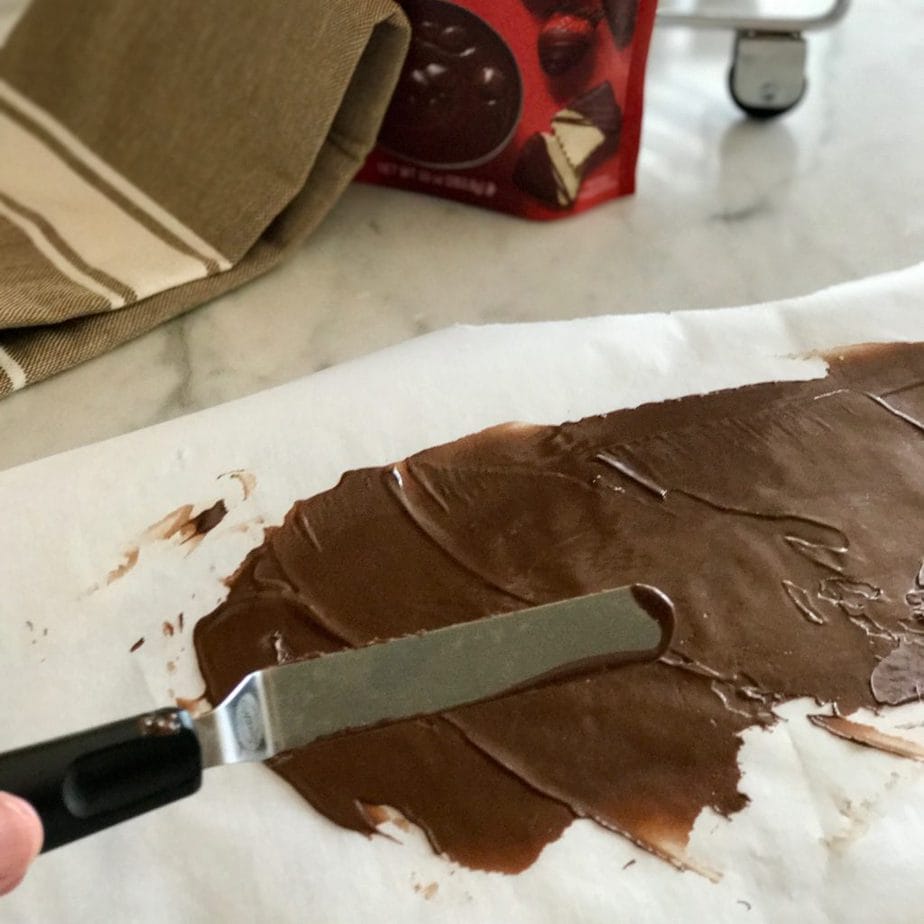 Using a bench scraper, scrape up "shards" of chocolate and place on cake.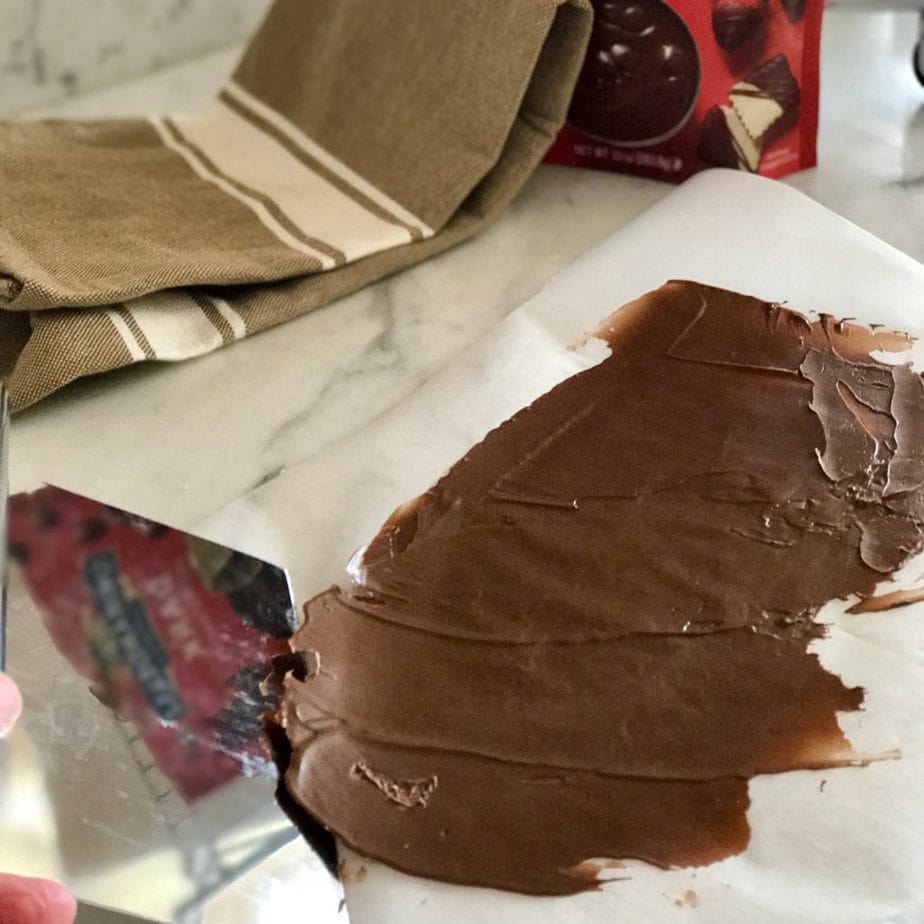 I sprinkled a little sea salt on top of these…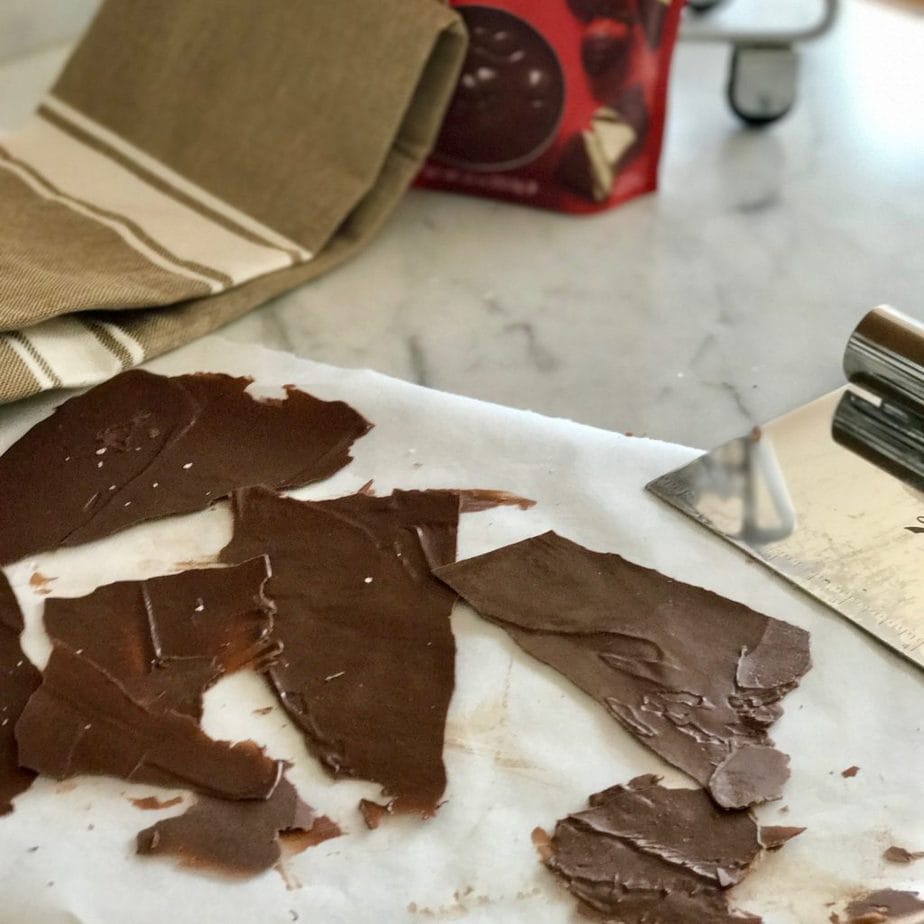 Viola! Beauty!!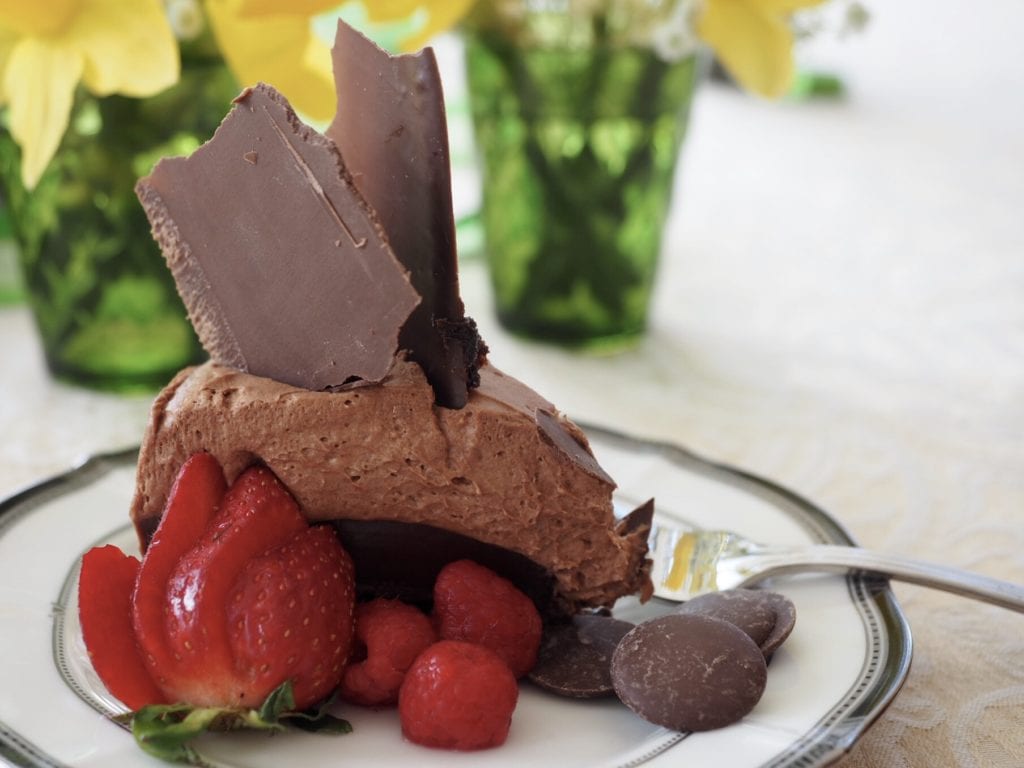 This Death by Chocolate Cake recipe is dedicated to my dear friends, Cheryl, Heather, Jenna and Linda! I love you ladies! It is the perfect cake for a the holidays, special celebration, birthday, anniversary or Valentine's Day!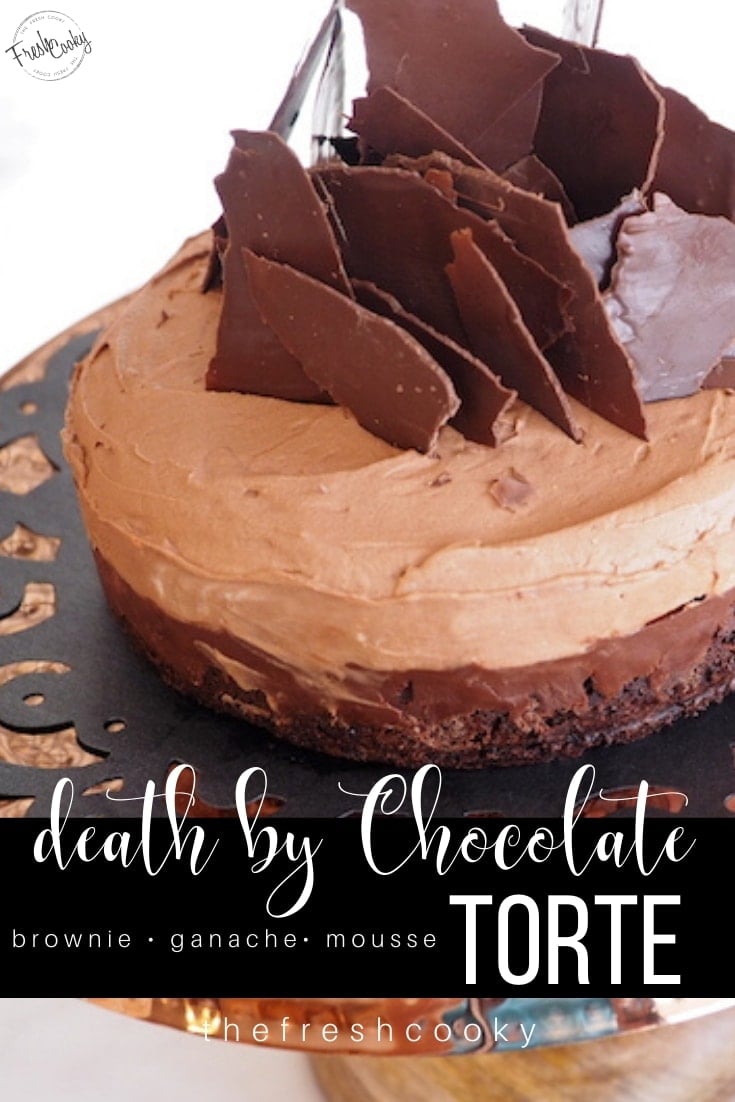 Like this recipe?
Don't forget to give it a ⭐️⭐️⭐️⭐️⭐️ star rating and comment below the recipe!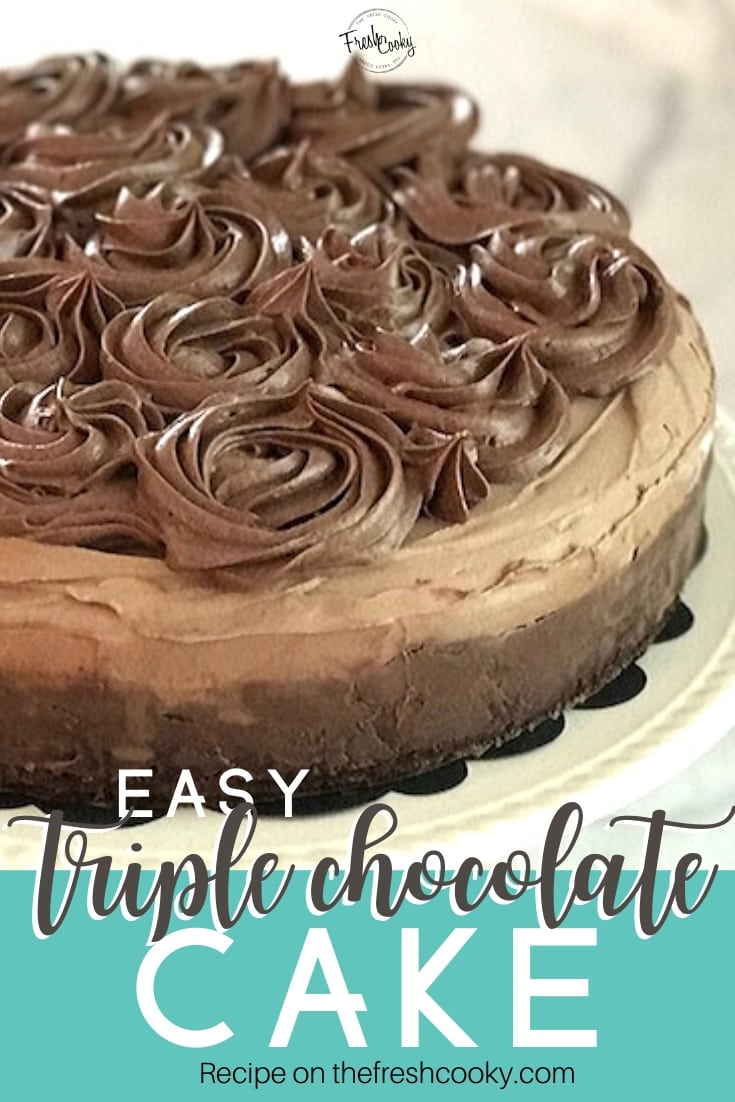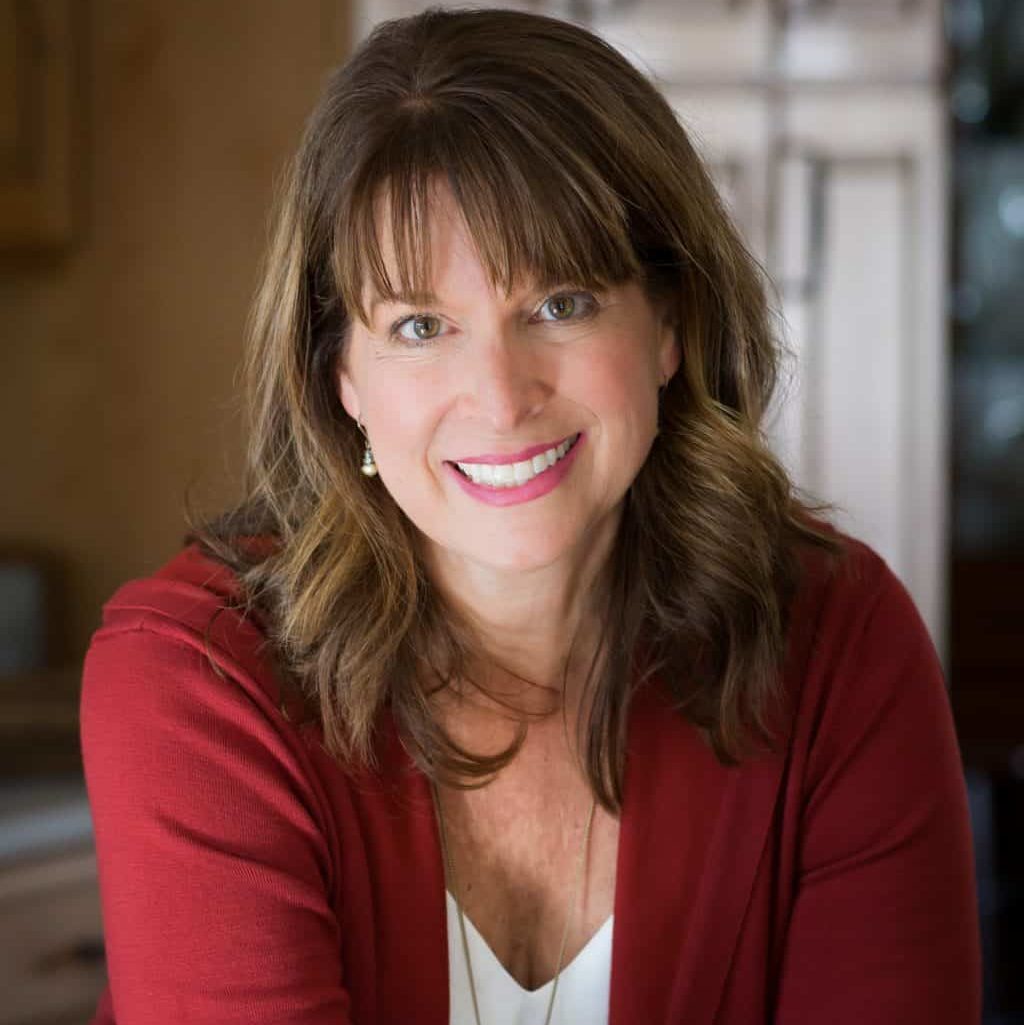 About Kathleen Pope
Recipe Innovator | Food Photographer | Food Writer
Hi, I'm Kathleen Pope. Here at The Fresh Cooky you will find easy, mostly from-scratch, trusted recipes for all occasions. From speedy dinners to tasty desserts, with easy step-by-step instructions. I am here to help teach you how to make mouthwatering recipes without spending hours in the kitchen. Read more about Kathleen here.