Best Homemade Italian Marinara Sauce Recipe
As an Amazon Associate, I earn from qualifying purchases. Please read my disclosure policy.
Easy to make and super flavorful, this is the Best Italian Marinara Sauce Recipe you'll ever try! With fresh basil, onion, olive oil, and garlic, your San Marzano tomatoes come to life, the flavors are authentic, and the texture is divine.
With only 5 minutes of prep and 15 minutes of hands-off cooking time, you'll have tasty homemade Italian marinara hot and ready to serve! After enjoying this sauce's rich and tomatoey notes from scratch, no pre-made product will compare – restaurant quality, without the reservation.
I enjoy giving precise details in my recipe posts to lead my readers through any questions. If you're just here for the printable recipe, feel free to click "Jump to Recipe" right under the title of this post, and you'll head straight there!
Why You Will Love this Recipe
Versatile Use – You can use the marinara sauce for various dishes. For example, pour it over your favorite pasta, or smear it on a pizza. It's also a great dipping sauce for garlicky breadsticks or cheesy mozzarella sticks. One of my go-to uses of this delicious sauce is to smother my quick and easy chicken parmesan recipe.
Save Cash- Get all the authentic Italian flavors of a fancy Italian restaurant without paying a high price for an expensive jar of marinara sauce.
Quick and Simple – With a handful of ingredients and just 40 minutes of cooking, you'll have supper on the table during hectic weeknights.
Authentic Flavors – My classic Italian marinara sauce is just as authentic as it gets! There's nothing better than a rich and creamy marinara done right!
Simple Ingredients
Ingredients, directions and nutritional information in the printable recipe card at the end of the post.
Tomatoes | San Marzano tomatoes are the best-canned tomato when making a classic Italian sauce. Use the best you can afford; whole tomatoes are best, as all the flavor is still inside. You may also sub with fresh garden tomatoes if you choose. I'll show you how below.
Olive oil | Extra virgin olive oil is best, as it is cold-pressed and unrefined.
Onion & Garlic | Diced yellow onion and fresh garlic will make your Italian Grandma proud!
Basil | You'll need a couple of large sprigs of fresh basil to bring the finishing touches to the Italian sauce.
Salt | Kosher salt to taste and a little black pepper if desired.
Red pepper flakes | Just a pinch of red pepper flakes goes a long way for an authentic, simple marinara sauce! Feel free to leave out!
How to Make Homemade Marinara Sauce
Step 1 | Saute the onions
Start this easy marinara sauce recipe by setting a high-sided large skillet over medium heat. Once the olive oil is shimmering, toss in the diced onion and sauté over medium-low heat for about 7-10 minutes, stirring frequently. Once thoroughly softened and translucent, lowering the temperature before the onions are overcooked or scorched is critical.
Step 2 | Crush the tomatoes
While onions are sautéing, pour the can of tomatoes into a large bowl. Crush the juicy tomatoes using your hands (the easiest way), then pour 1/2 cup of water into the cans, swirling it around to get all those flavorful juices.
Tomato Crushing Tips
I have always crushed my whole tomatoes using my hands, it's how my mom taught me and my grandpa taught her; so get in there and crush them. Beware, they will squirt which is why I do this in a large bowl.
I also like using gloves, as when my hands are dry in the winter, the acid from the tomatoes can irritate my hands.
If preferred, you may pulse them instead in a food processor. We like our sauce a little chunky, you can do it as chunky or smooth as you like.
Step 3 | Add the garlic and tomatoes to the skillet
Back to the skillet! Stir the minced garlic cloves into the onions and oil, stirring for a minute, until fragrant. Then add the hand-crushed tomatoes. Be cautious with this step. You want to add the tomatoes just in time to prevent the garlic from becoming too brown, which causes bitterness. Next, add the reserved tomato water.
Step 4 | Sprinkle in the salt, red pepper, and basil
Then, stir in the kosher salt and spicy red pepper flakes, and mix until they are fully incorporated with the other ingredients. Place the basil sprig—including the stem- for extra herby flavor—right on top of the sauce. Keep a close eye on the herb! Once it wilts, push it into the sauce to be fully submerged. Give the marinara a good few stirs and let it simmer until it is nice and thick, stirring occasionally.
Step 4 | Simmer and serve!
Simmer the tasty marinara sauce, uncovered for at least 15 minutes. However, the best results are produced when you allow it to simmer for closer to 45 minutes; the colors will deepen, as will the flavor. So, if you have the time, go for it!
Remove basil from pan. If desired, use an immersion blender to make it more smooth, keep chunky or once cooled slightly, place in a food processor or blender.
Your homemade marinara sauce should be slightly reduced and somewhat thickened. For a thicker sauce, continue to cook for up to 60 minutes. And finally, taste your creation and sprinkle in some additional salt, if needed. Then, serve the freshly made and authentic Italian marinara!
Fresh Tips
Serve your fresh marinara sauce immediately or let it cool completely and spoon it into jars to store in the refrigerator.
Rather than using a saucepan, cook this sauce in a large skillet. A typical saucepan won't simmer the ingredients as well as a skillet.
Add the basil sprigs toward the end for the best marinara sauce.
If you're a fan of Italian cuisine, continue exploring my delicious Italian recipes by checking out these tender Italian Braised Short Ribs, my one pot Creamy Italian Sausage Pasta, Air Fryer Italian Sausage and Peppers, Italian Pizza Rustica to name a few.
Variations & Substitutions
Cheesy Marinara Sauce: Mix some freshly grated parmesan cheese into the sauce for a cheesy Italian marinara before serving.
Spicy Marinara: Double the red pepper flakes to add more heat to the sauce. Then, could you taste the altered variation and determine if you'd like to add more spice? Only add small amounts at a time as you find the perfect balance.
Silky Smooth Sauce: If you prefer a smooth saucy texture, skip crushing the tomatoes and blend them using a food processor. Or use an immersion blender once the sauce is done cooking.
Meat Sauce, Anyone? Add ground beef or Italian sausage for a hearty meat marinara that would double as a homemade spaghetti sauce. Fair warning, Italian sauce fans would no longer call this a marinara sauce but instead a ragu.
Storage Tips
Refrigerate for Later – Please store your marinara sauce leftovers or make it ahead by transferring the completely cooled sauce into an airtight container. Mason jars work great for this recipe! This marinara recipe will last in the fridge for about seven days.
How to Freeze Marinara Sauce – Homemade marinara also freezes well for extended storage. Please leave one inch of space in the container or glass jar before you put it in the freezer. The sauce will keep for up to 3 months.
Reheating the Sauce – When ready to serve again, thaw it in the refrigerator overnight, reheat it on the stovetop, or add it to one of your favorite recipes.
Frequently Asked Questions
How to thicken the marinara sauce?
When you follow the instructions in this recipe closely, you should attain a thick sauce. However, if you end up with a watery sauce or it's still not to your liking, there are a few ways to attain a thick consistency.

A great way to reduce the amount of liquid is to use less water in the recipe next time. Your best option for achieving a thick sauce with a strong flavor is to continue simmering the ingredients on low heat to reduce the moisture and produce an extra-thick homemade tomato sauce.

Another quick and easy way to thicken the thin sauce is to add a thickening agent. The preferred method is adding a cornstarch slurry, equal parts of cornstarch (or potato starch), and water, like a tablespoon of cornstarch and a tablespoon of water. Add just a little bit at a time to avoid messing with the final taste and texture of the sauce. This is an excellent thickening ingredient for almost any sauce recipe
What's the difference between marinara sauce and pasta sauce?
Believe it or not, pizza sauce, pasta sauce, and marinara sauce are all unique tomato-based sauces with different uses.
Authentic Marinara sauce requires only a few ingredients and doesn't includes meat, while pasta sauce typically has a longer list of ingredients and may include meat, try my spaghetti pasta sauce recipe, handed down from y Italian grandfather, Frank – who owned several restaurants.
For more information, see my post comparing marinara and pasta sauce.
Can you use fresh tomatoes for marinara sauce?
YES! Not only can you, but you should if you have them! The canned San Marzano tomatoes are excellent for this recipe. But fresh tomatoes work great, too, especially if they are homegrown. Plum tomatoes are best for marinara sauce, but a ripe Campari tomato would be excellent too. Be sure they are adequately ripe for the sweetest and richest results.
Can you use marinara sauce for spaghetti?
Yes is the simple answer, though technically, spaghetti sauce has more complex ingredients and is simmered much longer. But truly, unless you are an Italian Nonna, you probably won't notice the difference. I don't think the Italian sauce police will come and arrest if you use it on spaghetti!
How to Make Marinara Sauce Using Fresh Tomatoes
Cut washed and dried tomatoes into chunks, in a large bowl squeeze them with your hands, and use them in the recipe as directed, making sure you have enough tomatoes.
Ways to Use San Marzano Sauce
The most obvious would be using this marinara sauce with pasta. What type of pasta you ask, glad you asked!
Long and thin pasta, such as spaghetti, linguine, or bucatini, can also work well with marinara sauce. Short pasta shapes like penne or rigatoni may also be used, but the texture and coverage of the sauce will be different compared to long pasta. It's also great for layering in lasagna and chicken parmesan.
What are San Marzano Tomatoes
Grown in the shadow of the rich volcanic soil of Mount Vesuvius, in San Marzano sul Sarno, near Naples in the Campania region. San Marzano tomatoes are rich, meaty, and sweet tomato.
San Marzano tomatoes are more expensive but so worth it, as they are meaty, sweet and so delicious, especially in Italian dishes.
Look for DOP on the can, which stands for Denominazione d' Origine Protetta, which roughly translates to "protected designation of origin"; this certifies they are real San Marzanos.
Similar to champagne vs. sparkling wine, you cannot have certified San Marzano's without it being grown in and certified in San Marzano
What to serve with Authentic Italian Marinara Sauce Recipe
Marinara is a classic, easy tomato sauce recipe used in place of jarred marinara sauce in recipes.
Homemade marinara would be amazing woven through this easy, baked spaghetti pie.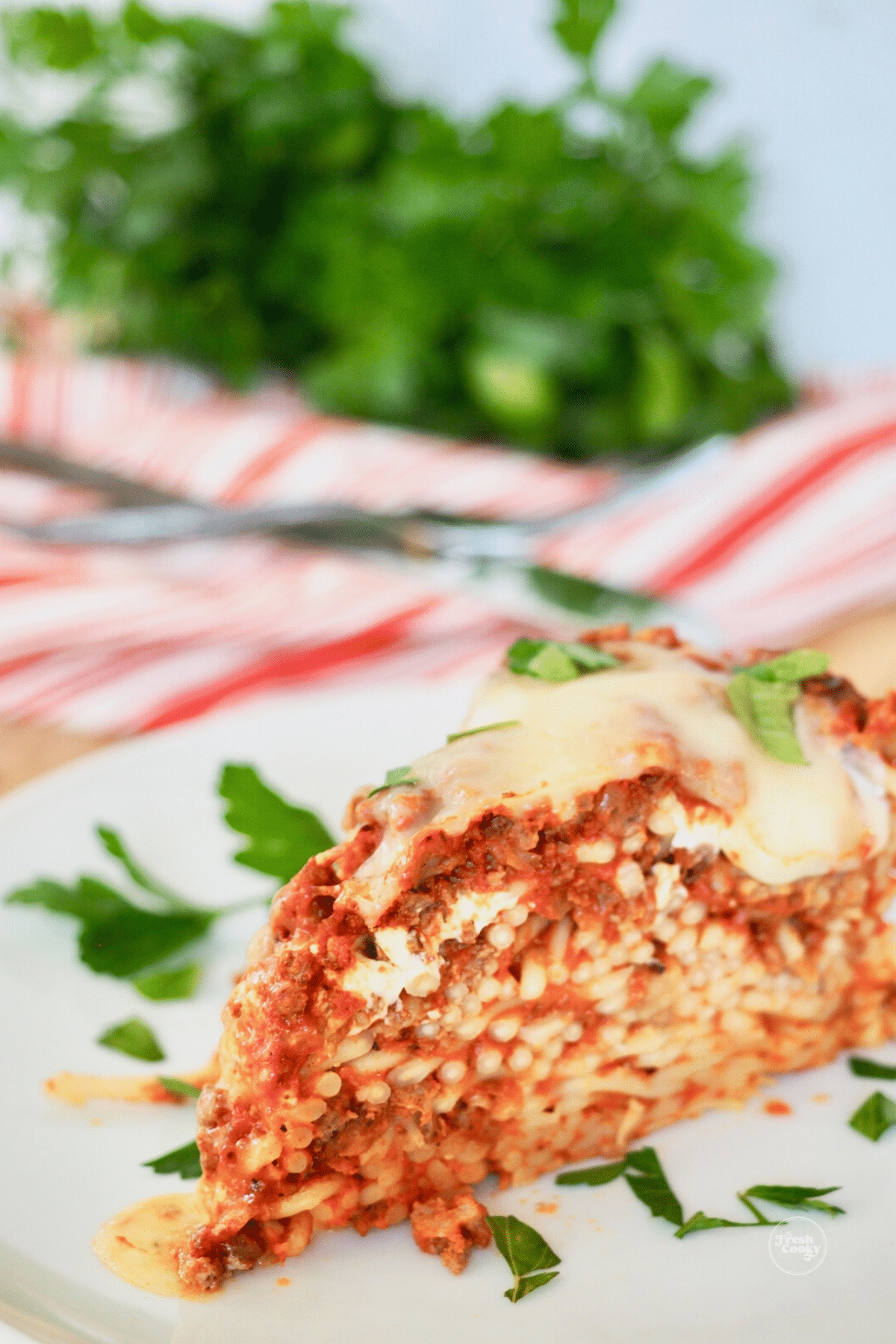 When used in place of jarred pizza sauce, this Chicago deep dish pizza will wow your tastebuds!
Use in stuffed shells, lasagna, or any baked pasta dish.
On a meatball sandwich or sub.
Use a dipping sauce for stromboli, calzone, toasted ravioli, and so much more.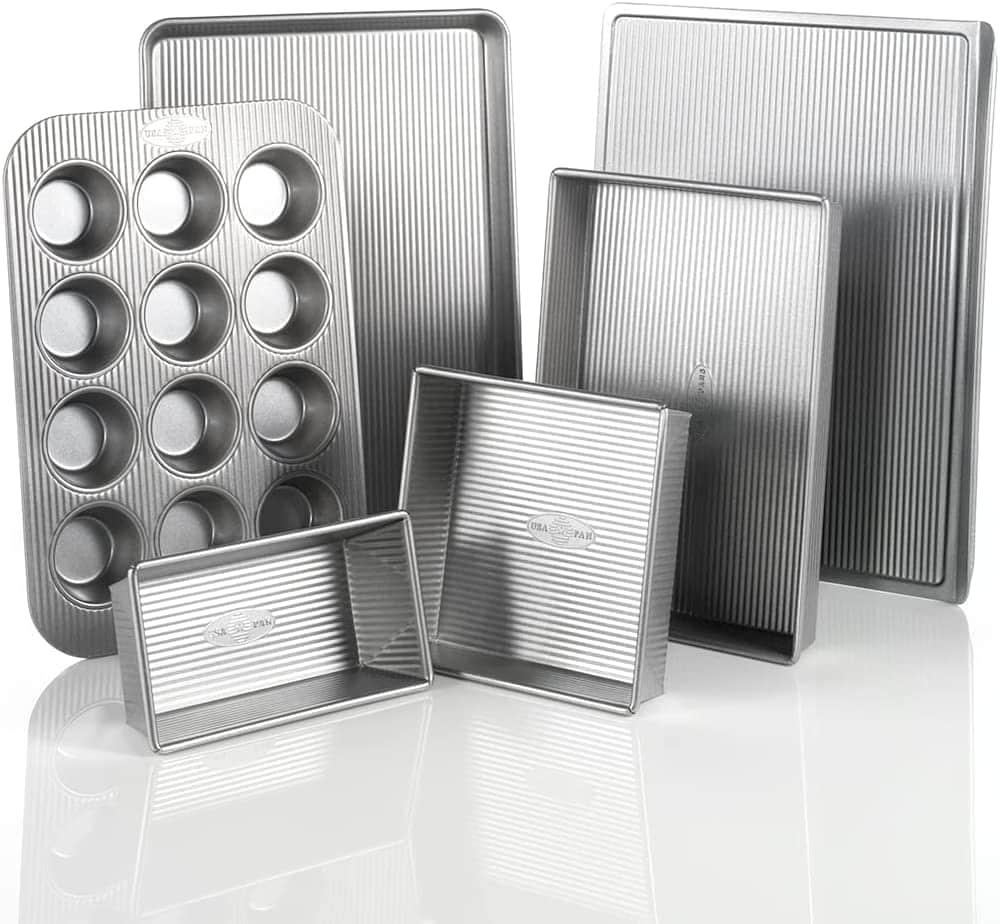 What sides go well with Marinara sauce
In Italy, you won't find pasta as the main dish. Instead, it is served as one of the earlier courses for dinner, don't make the mistake like I did when visiting my Italian family and gorge yourself on pasta (which is gorge worthy, mind you) when you as yet to have the meat course, a fish course and dessert still to come.
Serve Italian marinara with vegetables; I especially love it with baked spaghetti squash, and zucchini noodles, called zoodles.
A crusty loaf of Italian bread is all that is needed to help sop up the saucy goodness.
Best desserts to go with Marinara
Since this Italian marinara sauce recipe is so versatile and delicious, stick with something simple, Such as homemade cannoli, my easy, make-ahead tiramisu, or an Italian Lemon Ricotta cake – links below.
Light and fresh, no-bake Italian Tiramisu is a classic Italian dessert and much easier to make than you might think!
Part cheesecake, part pound-cake, this Italian Ricotta cake will have you swooning for another slice.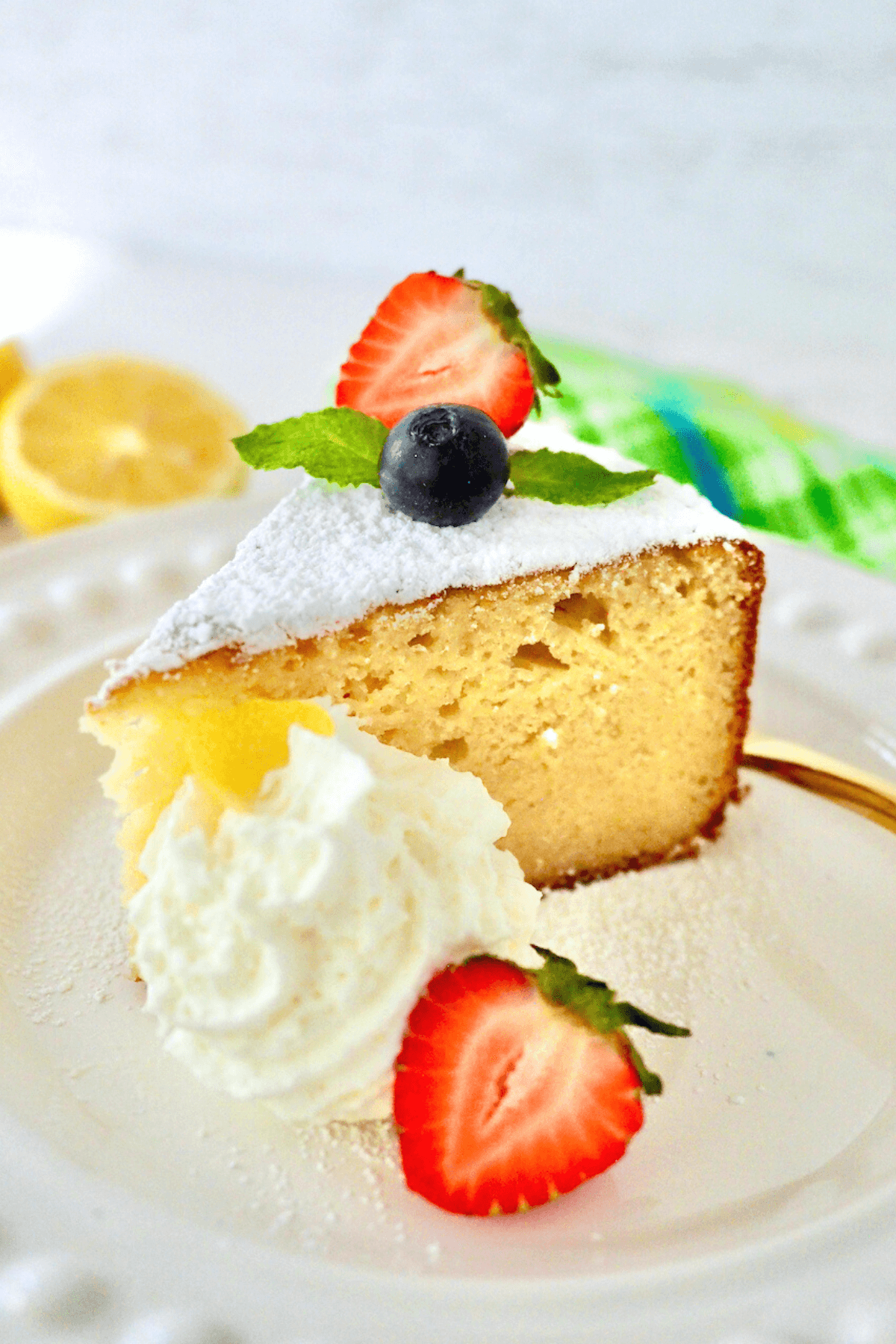 More of the Best Italian Recipes
For a tasty authentic marinara sauce, quality ingredients play a significant role. Get the best results by choosing high-end ingredients.
I hope you loved this Italian Marinara sauce Recipe — if you did, would you share your creation on Instagram, Facebook and Pinterest? And be sure to comment below!
Like this recipe?
Don't forget to give it a ⭐️⭐️⭐️⭐️⭐️ star rating and comment below the recipe!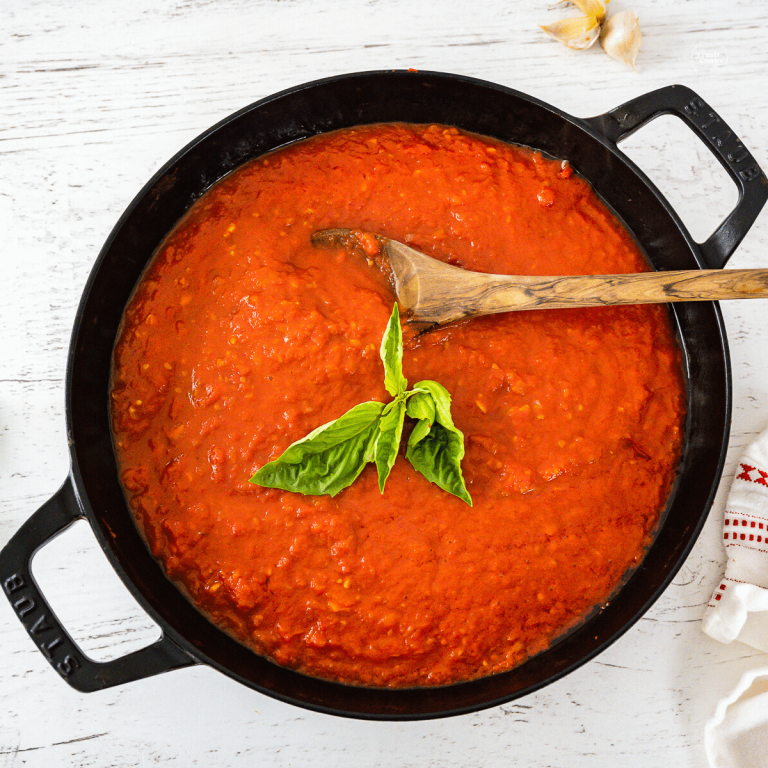 Homemade Italian Marinara Sauce Recipe
Easy to make and super flavorful, this is the Best Italian Marinara Sauce Recipe you'll ever try! With fresh basil, onion, olive oil, and garlic, your San Marzano tomatoes come to life, the flavors are authentic, and the texture is divine.
Ingredients
2

28 ounce cans

San Marzano Tomatoes,

whole tomatoes, undrained

6-8

tablespoons

extra virgin olive oil

1/2

medium

sweet onion

,

diced (to save time you can leave this out, but it just takes a minute)

10-12

cloves

garlic

,

minced, or smashed and left whole

2-3

sprigs

fresh basil

2

teaspoons

kosher salt

,

to taste

1/4

teaspoon

red pepper flakes

,

(optional) use less if preferred

1/4

cup

water

,

to rinse out the cans
Instructions
Heat a large high-sided skillet over medium heat, add olive oil. Once it's shimmering, add the diced onion and saute for about 5-7 minutes, reduce the heat to medium-low (careful not to burn).

While onions are sauteing, pour tomatoes into a large bowl and crush using your hands. Pour 1 cup of water into the cans, swirling around to get all of those tomato juices, set aside.

Stir in the garlic, as soon as it's sizzling, add the hand-crushed tomatoes (do not let the garlic brown) this is what causes bitterness. Then add reserved tomato water.

Stir in salt, red pepper flakes, stirring to combine. Place the basil sprig on top of the sauce (including the stem), once it wilts, submerge in the sauce.

Simmer, uncovered for at least 15 minutes, until thickened. It should be slightly reduced and somewhat thickened. For a thicker sauce, continue to cook for up to 60 minutes. Taste, adding additional salt if needed.
✱ Kathleen's Tips
Please refer back to the post for tips and tricks for the best-ever Marinara sauce.
Use immediately or cool completely, then spoon into jars, fills 1-quart jar and 1 pint (16 ounces) jar.
Storage
Fridge – Placed in an airtight container marinara sauce will last up to 7 days.
How to Freeze Marinara Sauce | Leave 1-inch space if freezing in a glass jar or plastic container. Freeze-cooled marinara sauce for up to 3 months.
Thaw overnight in fridge. Reheat on stovetop or use in your favorite recipes.
Nutrition
Serving:
1
cup
Calories:
140
kcal
Carbohydrates:
4
g
Protein:
1
g
Fat:
14
g
Saturated Fat:
2
g
Polyunsaturated Fat:
1
g
Monounsaturated Fat:
10
g
Sodium:
781
mg
Potassium:
57
mg
Fiber:
0.4
g
Sugar:
1
g
Vitamin A:
61
IU
Vitamin C:
3
mg
Calcium:
17
mg
Iron:
0.3
mg
Nutrition Disclaimer
The Fresh Cooky is not a dietician or nutritionist, and any nutritional information shared is only an estimate. We recommend running the ingredients through an online nutritional calculator if you need to verify any information.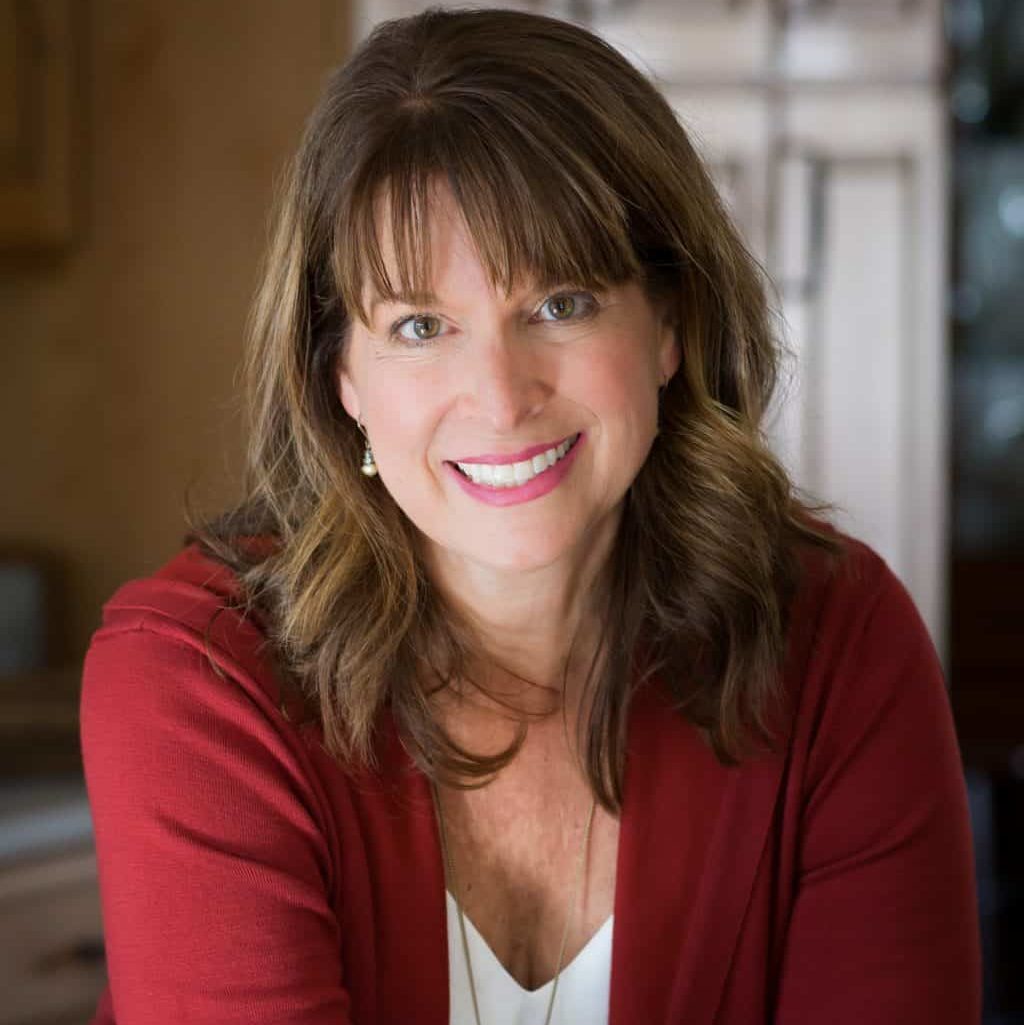 About Kathleen Pope
Recipe Innovator | Food Photographer | Food Writer
Hi, I'm Kathleen Pope. Here at The Fresh Cooky you will find easy, mostly from-scratch, trusted recipes for all occasions. From speedy dinners to tasty desserts, with easy step-by-step instructions. I am here to help teach you how to make mouthwatering recipes without spending hours in the kitchen. Read more about Kathleen here.