As an Amazon Associate, I earn commissions from qualifying purchases (
disclosure policy
).
More than 70 amazing red, white and blue desserts and drink recipes to sweeten your 4th of July celebrations. Delectable drinks, decadent desserts; some low-carb, vegan, gluten-free and dairy-free, a little paleo and keto — ALL DELICIOUS!
Whether you are just looking for some simple to make red, white and blue recipes for your Patriotic celebrations or some delicious desserts and drink recipes, you are in the right place!
I love celebrating the birthday our beautiful country! In honor of this auspicious day, I have compiled a round up of 4th of July recipes from some of the best bloggers around, 60 fantastic patriotic recipes to be precise!
Featuring some fabulous RED, WHITE & BLUE breakfast treats, desserts, beverages and more! So grab a beverage, sit down, and click away; I've done the work for you!
Best 4th of July Patriotic Desserts & Drink Recipes
Are you looking for a fantastic no-bake pie to bring to a celebration? Maybe some fun and festive red, white and blue cookies? Or something a bit healthier perhaps, we've got it all! More than 60 best patriotic dessert and drink recipes!
Patriotic Drinks & Desserts
Perhaps you are having people over for a 4th of July barbecue, you need fabulous and simple drinks to go along with your fantastic potluck dishes!
Most of these 4th of July recipes are from fantastic bloggers around the country, I have several that aren't traditional red, white and blue recipes but that would please any Patriotic Palette!
Looking for main dish, salad, appetizer menu items?
Check out this post Red White and Blue Patriotic Recipes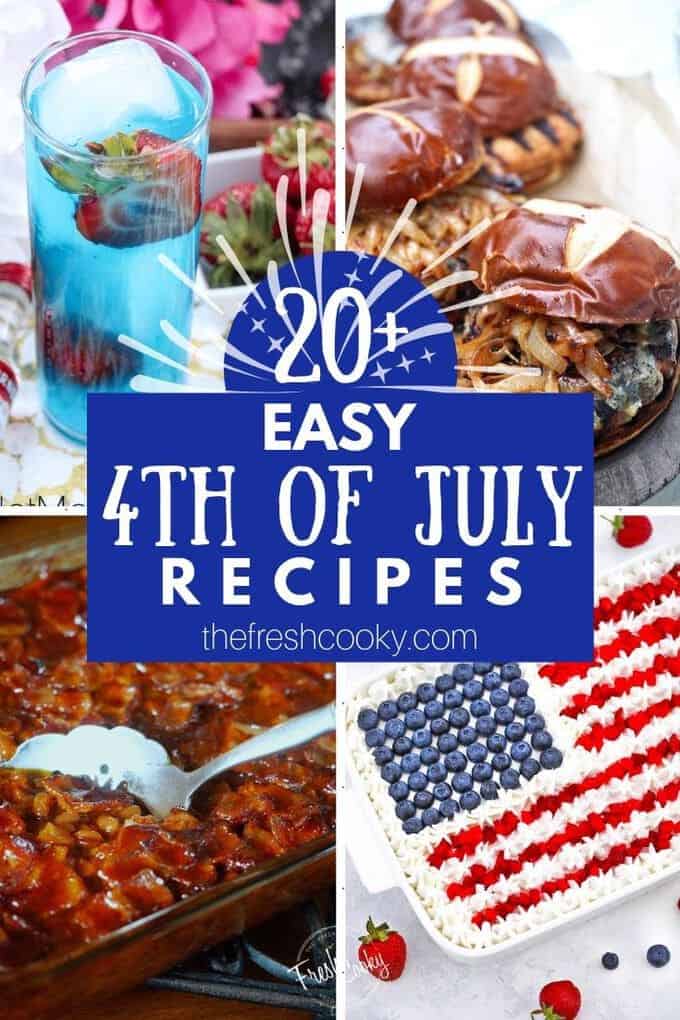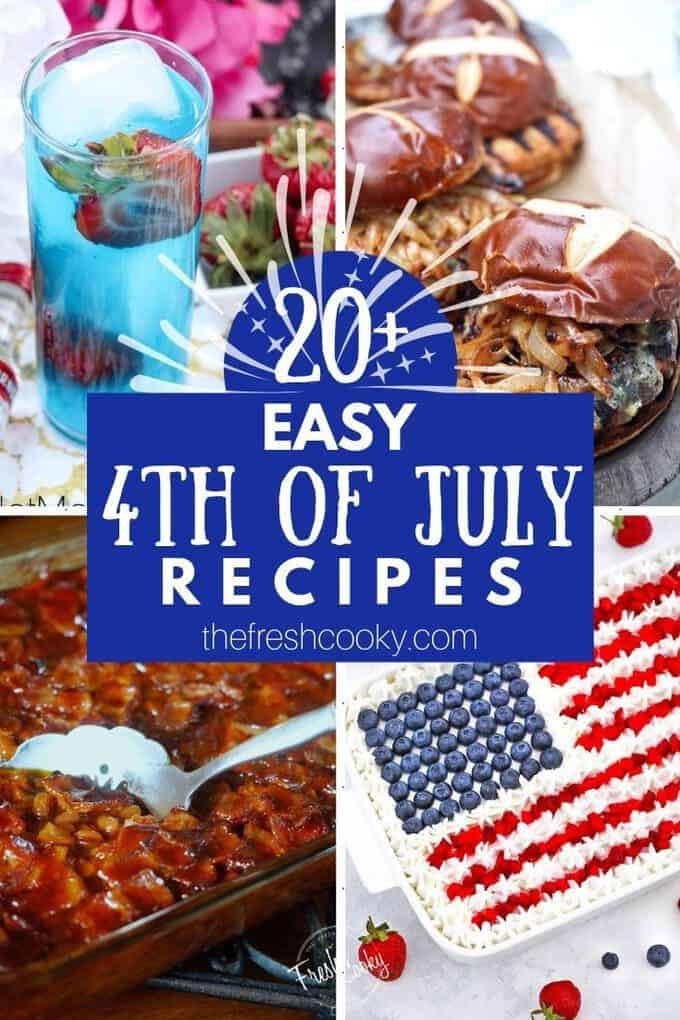 4TH OF JULY DESSERT RECIPES
Try this Mile High Mud Pie or The Best Ever Key Lime Pie or maybe replace the Animal Cookies with Red, White & Blue jimmies and Oreos in my Circus Animal No Churn Ice Cream. DROOL!!
They may not be patriotic in color but in spirit & taste.
Let's get our national spirit on and make some of these scrumptious and delicious red, white and blue desserts and drinks!
Happy 4th of July my friends! May our freedom always ring!