Red, White and Blueberry Yogurt Parfaits
As an Amazon Associate, I earn from qualifying purchases. Please read my disclosure policy.
These Red, White and Blueberry Yogurt Parfaits are the perfect, light and patriotic way to start your day! These are so simple to make ahead for your celebration, simply layer berries and yogurt and you have berry yogurt parfaits!
Happy 4th of July! I hope you are doing something spectacular today to celebrate the Independence of our wonderful country and the freedoms that so many have fought and died to keep.
Looking for more red, white and blue recipes: Try these scrumptious Ice Cream Sandwiches, Patriotic No Churn Ice Cream, or browse through these delicious Patriotic Red, White and Blue Round up of Recipes.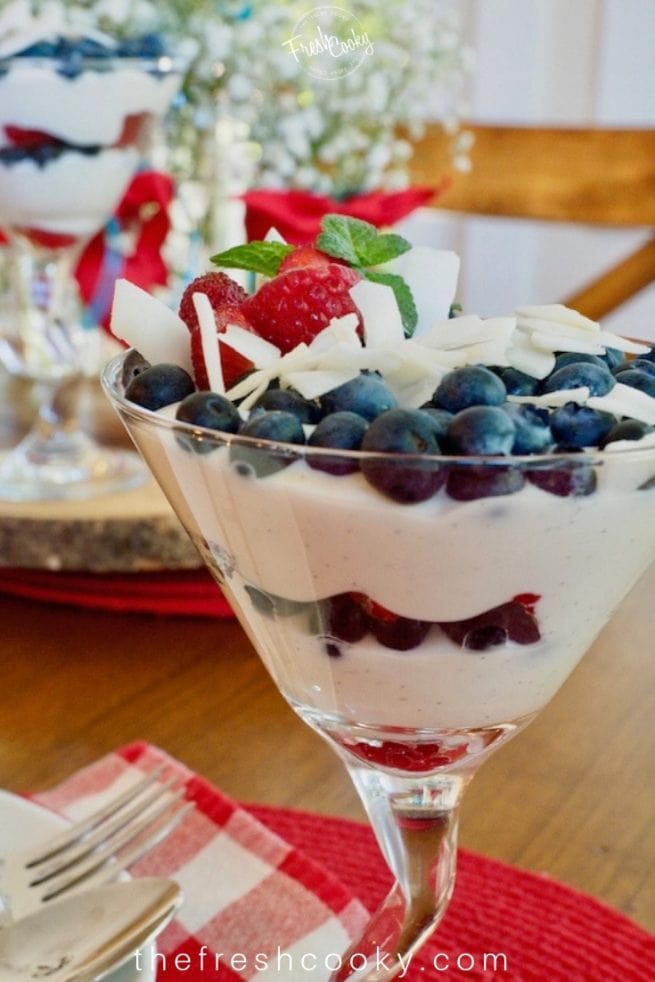 Super simple, choose a pretty glass (martini glass not necessary) and gather your ingredients.
I love Noosa's Vanilla Bean yogurt for these parfaits or if you have time, make up your own delicious, nutritious, easy and healthy Homemade Greek Yogurt!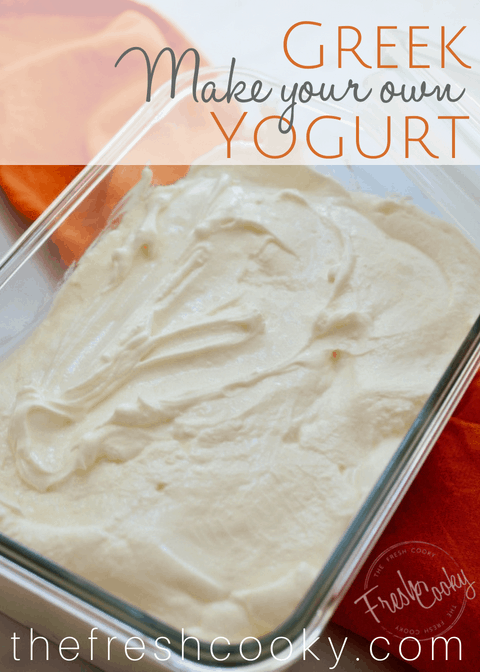 I realize you can't just "whip" up some homemade yogurt in a matter of minutes; good yogurt takes time.
Save the above recipe for another time, in the meantime, buy a good quality Greek vanilla yogurt.
Ingredients & Substitutions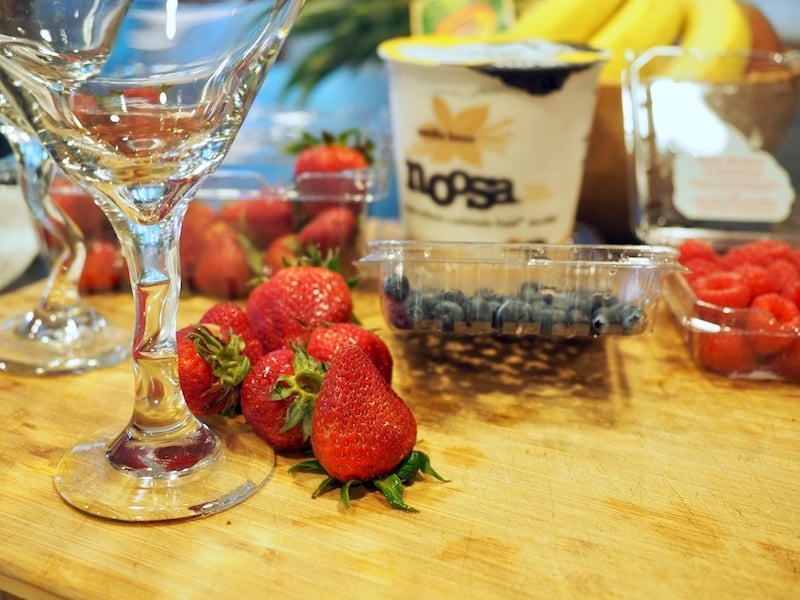 Your creativity is your only limit!
Vanilla Yogurt (Greek or Creamy) | Use other yogurts too if preferred. My favorite is either homemade or Noosa Vanilla Bean.
Blueberries | this is of courses for the "blue" in red, white and blue, you could also use blackberries or boysenberries if you can find them.
Strawberries | For the red! I also used raspberries, but you can also use pomegranate arils, which I used to decorate the top.
How to assemble a yogurt parfait
Place a piece of red fruit in the bottom of your glass; I chose a nice, fat, juicy raspberry and snuck a blueberry into the center.
Or tuck a white chocolate chip in each raspberry. Drizzle a spoonful of yogurt on top.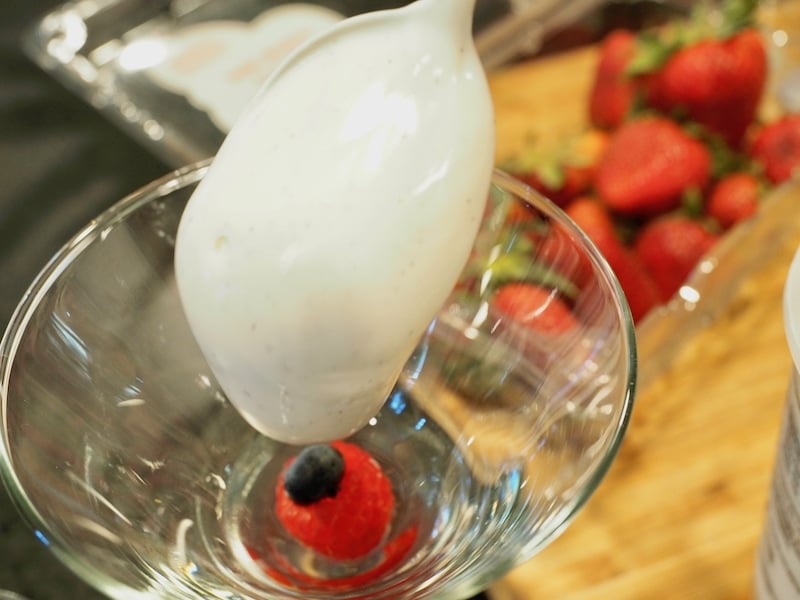 Now start layering, in a red-white-blue pattern.
I used raspberries and strawberries for my red and blueberries for my blues, but blackberries would work great as well. So would pomegranate arils for red!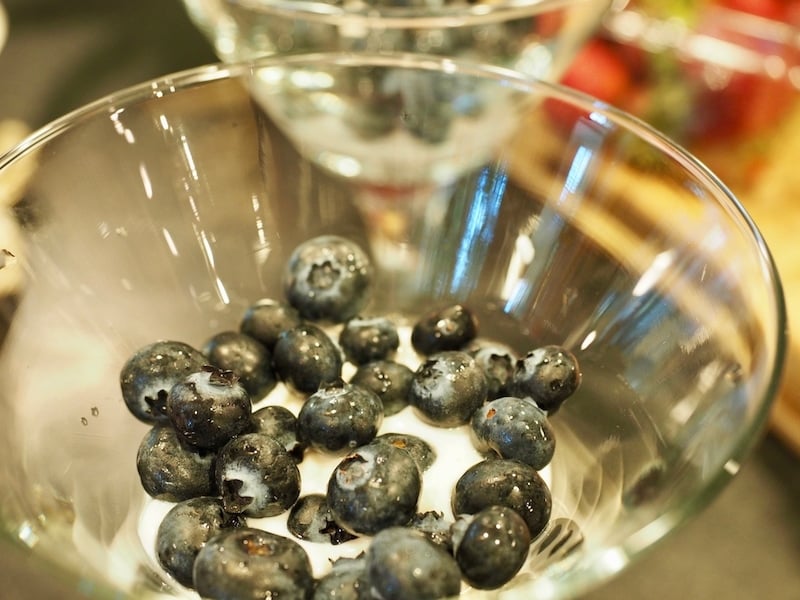 Finish it off with all of the colors and maybe even a sprinkle of shaved coconut to enhance the white!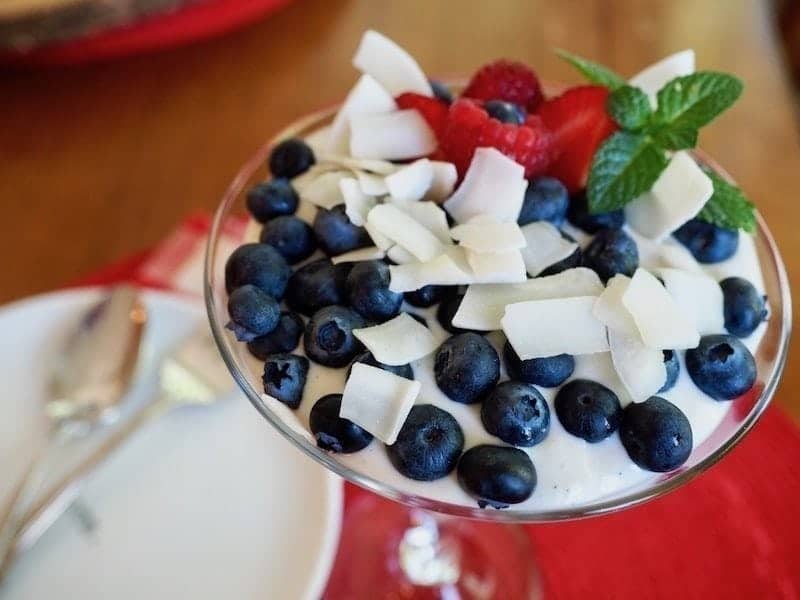 Be safe today and may God bless America, land of the free — home of the brave!
I also recommend making these in mason jars or something similar and tucking into the fridge, they keep well and become a delicious, healthy, grab and go breakfast for any day of the week.
Want to make it an overnight oats type of thingy, try adding some of my delicious soft baked granola!
TRY THESE OTHER SIMPLE, FRESH BREAKFAST FOODS!
Like this recipe?
Don't forget to give it a ⭐️⭐️⭐️⭐️⭐️ star rating and comment below the recipe!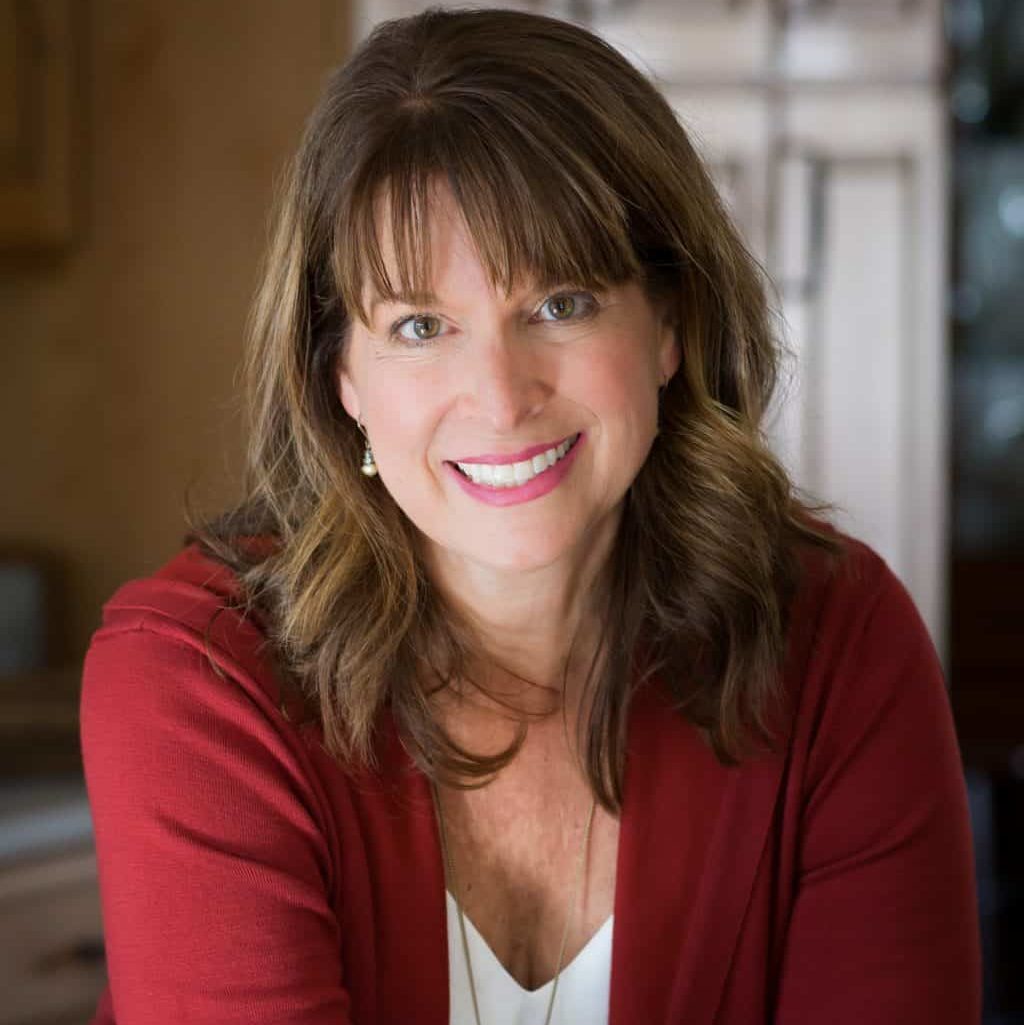 About Kathleen Pope
Recipe Innovator | Food Photographer | Food Writer
Hi, I'm Kathleen Pope. Here at The Fresh Cooky you will find easy, mostly from-scratch, trusted recipes for all occasions. From speedy dinners to tasty desserts, with easy step-by-step instructions. I am here to help teach you how to make mouthwatering recipes without spending hours in the kitchen. Read more about Kathleen here.