As an Amazon Associate, I earn commissions from qualifying purchases (
disclosure policy
).
Start your 4th of July celebration right with this scrumptious collection of Red, White & Blue Patriotic Recipes. Sit down, pick your favorites, create a menu and go celebrate!
RED, WHITE & BLUE PATRIOTIC RECIPES
This incredible round up of delicious Patriotic Recipes includes salads, main dishes, appetizers, drinks and desserts, the perfect time to plan your Independence Day celebration — these recipes are perfect for Memorial Day & Labor Day weekend too!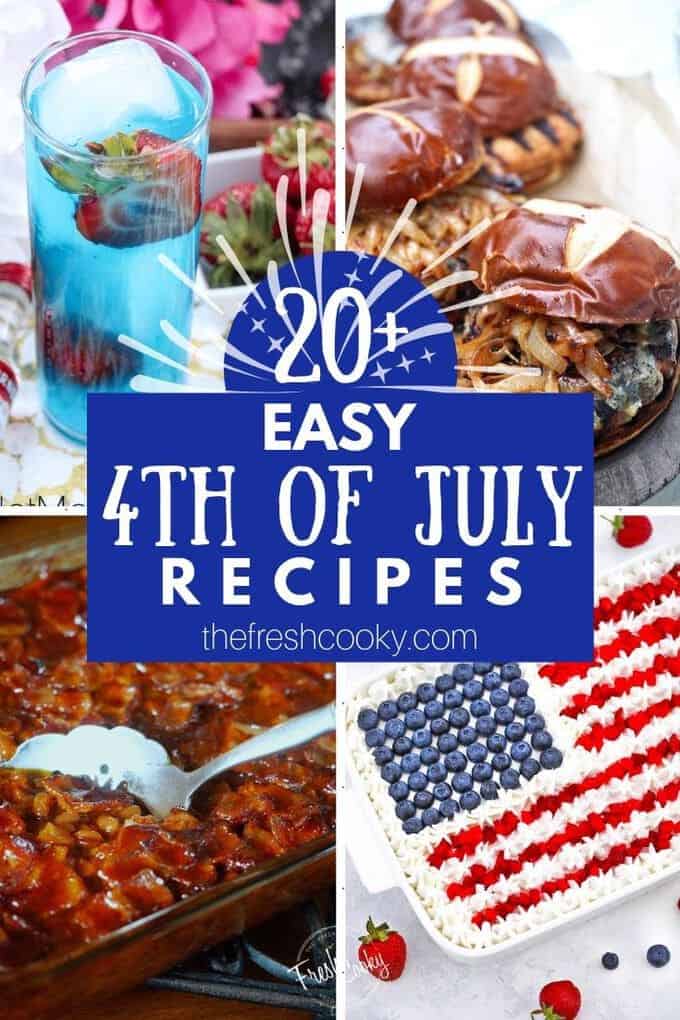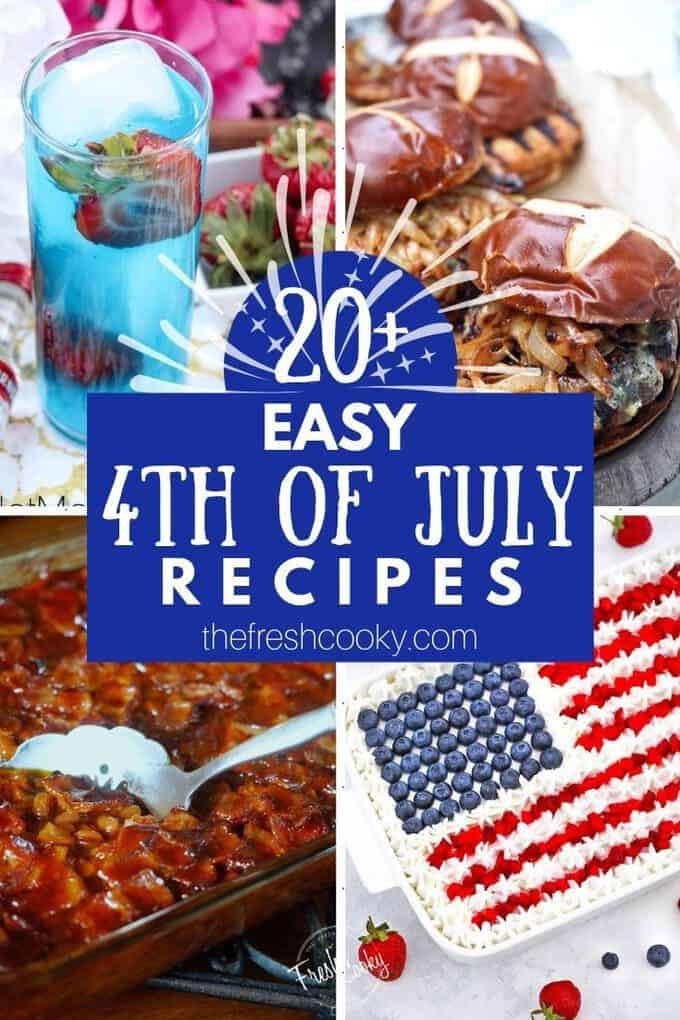 I hope you will consider these recipes for more than a patriotic holiday, they are ideal for a summer barbecue, dinner, or potluck! Let's get cooking!
RED, WHITE AND BLUE PATRIOTIC RECIPES
All recipes and links used with permission.
Red, White & Blue Patriotic Recipes
And just in case you are looking for a few everyday, rock-my-world kind of recipes that don't happen to be Red, White or Blue…Mile High Mud Pie or The Best Ever Key Lime Pie or Coconut Lime Chicken. And you just might want to save this one for the Fall, because this sauce will knock your socks off!
You might enjoy perusing this post with 60+, count them (well, go ahead) sixty 4th of July Dessert Recipes.