As an Amazon Associate, I earn commissions from qualifying purchases (
disclosure policy
).
Welcome to another fabulous edition of Fresh Fridays, our once weekly email; highlighting tips, tricks and fabulous recipes!
First, this is your friendly reminder to SPRING FORWARD this Saturday night! Set your clocks FORWARD one hour if you live in a state that observes Daylight Savings Time. If you do not, I am jealous!
Although I love the lighter-later, I am not a fan of the havoc the time change can do to us, I especially remember this when my boys were young! Yes, this is the one where you LOSE an hour of sleep! Want help adjusting, read on for tips from the experts.
How to adjust to daylight savings time
Start early |A bit late on this one, but it's recommended starting a week ahead to adjust your schedule by 15-30 minutes a day.
Stick to your schedule |Be consistent with eating, social, bed and exercise times during the transition.
Don't take long nap | Shutting your eyes mid-day is tempting, especially if you're feeling sluggish.
Avoid coffee and alcohol | Put down coffee and caffeinated beverages four to six hours before bedtime. Alcohol also prohibits you from getting quality sleep, so avoid it late at night. (Cleveland Clinic)
What are you up to this weekend? Sunshine? Warmth? Cold? Blizzard? Denver has several feet of snow in the forecast — I am secretly praying that happens! I love big snowstorms and I cannot lie! 🙂
St. Patrick's Day is Wednesday, March 17th
I am so excited about St. Patrick's day this week! It's the little things! Do you make something special for St. Paddy's day?
TWO NEW IRISH RECIPES!
This year in addition to the Irish recipes I already have on the blog, I made two brand new ones, both you will love!
Hearty, Healthy, Rich Shepherd's Pie
(aka Cottage Pie this recipe is made with ground beef instead of lamb)
I will let the pictures do the talking, but be sure to hit that button below and check out this flavorful, comfort food dinner!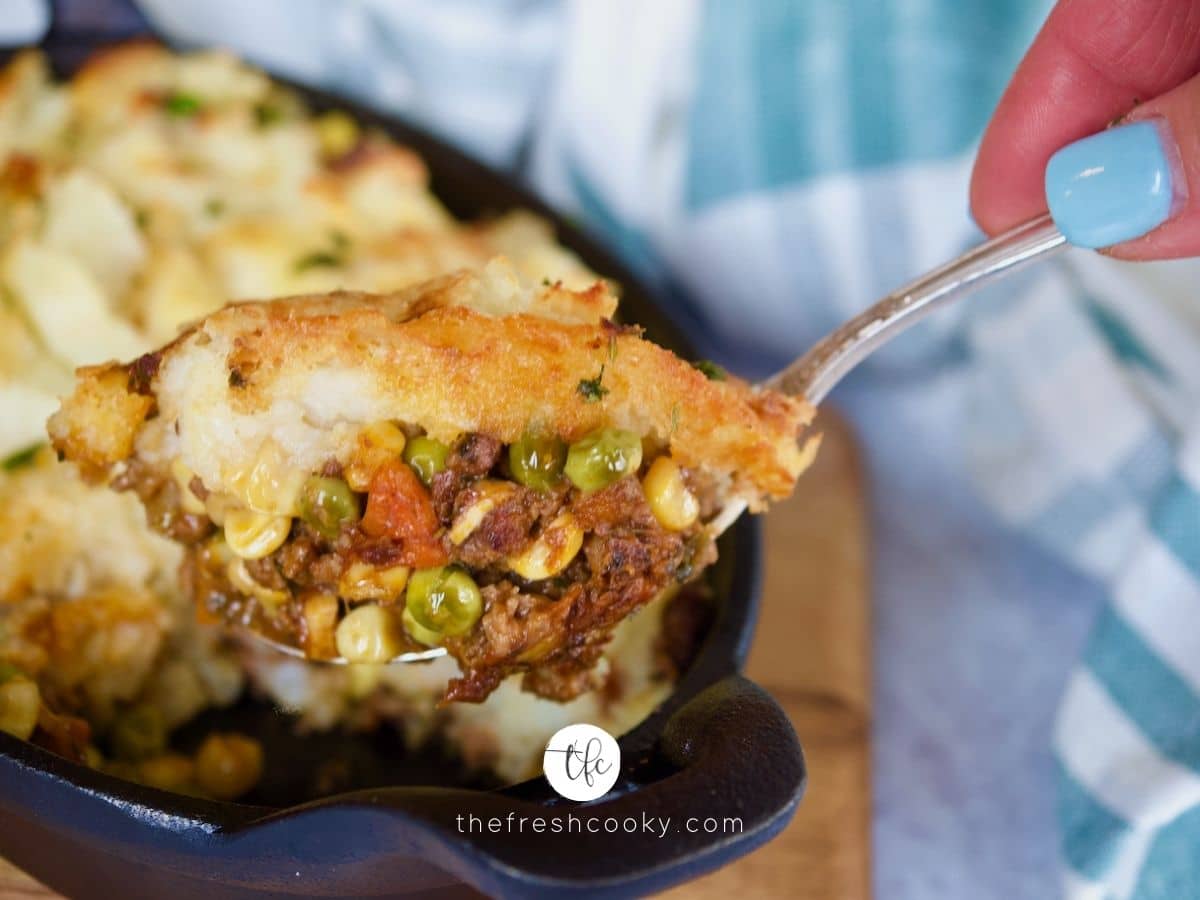 CLICK HERE FOR THE EASY SHEPHERD'S PIE RECIPE
4 Ingredient Traditional Irish Soda Bread
Another winner, winner bread with dinner recipe! Dense, hearty and really just 4 ingredients; baked in a skillet, it comes out warm, crusty and tastes amazing slathered with rich Irish butter!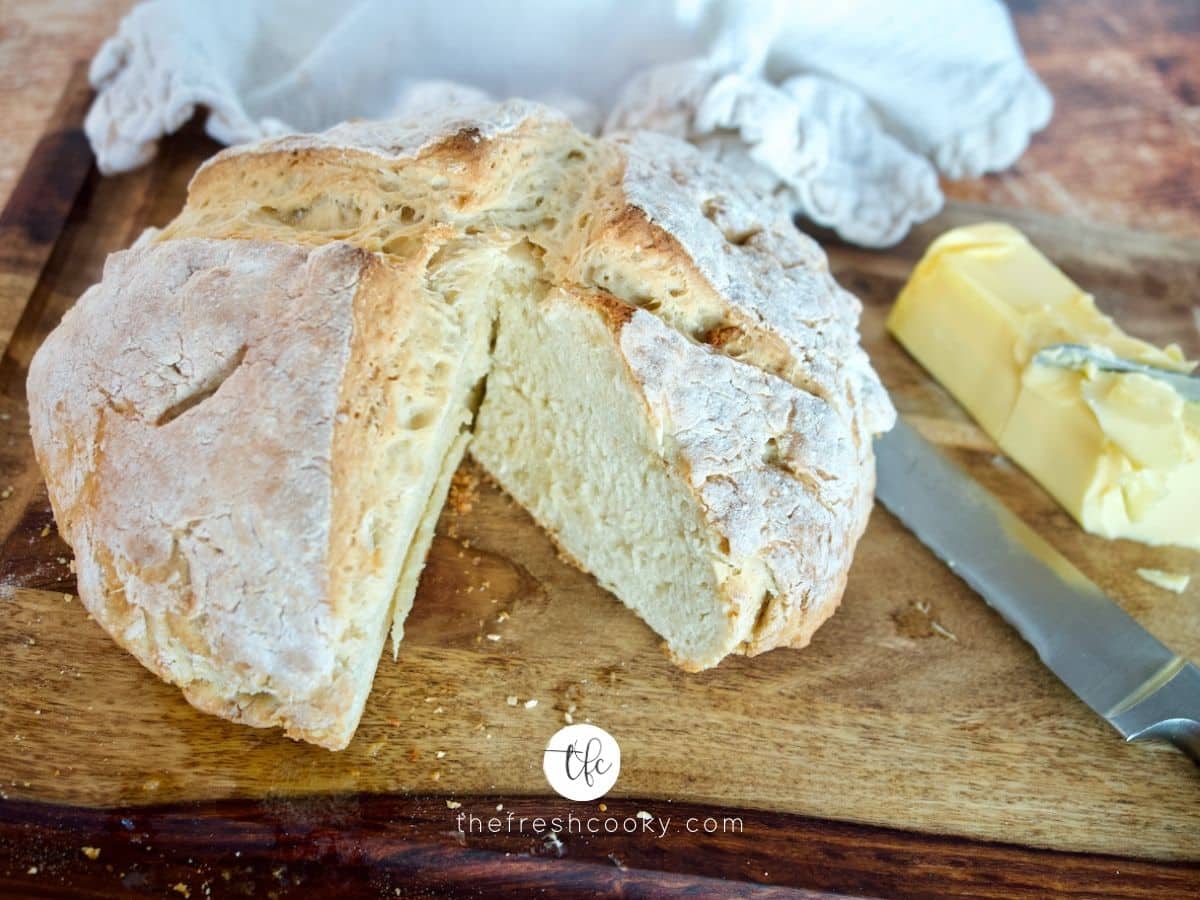 CLICK HERE FOR THE EASY RECIPE FOR IRISH SODA BREAD
I bet you might want even more to choose from, I have built up a nice variety of St. Patrick's day recipes, plus a round-up with some of my foodie friends delicious delights!
All the Best St. Patrick's Day Recipes
Be sure to leave me a comment below and let me know what you are making this St. Patrick's day!

In both the Soda Bread and the Shepherd's Pie recipes, I used my trusty, 10″ Cast Iron Pan. I personally love Lodge Cast Iron pans, you can check out their collection here.

I own the grill/griddle, and the smaller skillet (great for cooking eggs), and these fun mini skillets for skillet cookies!
Why you'll love your cast iron skillet!
EVEN HEAT | If you have never cooked in a cast iron pan, you are in for treat. The heavy weighted cast iron distributes heat evenly when cooking on a stovetop or oven.
PRE-SEASONED | When I was young you had to season them before you could really use them, nowadays you buy them pre-seasoned!
STOVETOP to OVEN | You can start a dish like Shepherd's Pie in this skillet and then move it right into the oven to finish cooking.
EASY CLEAN UP | Simply wash out with hot water and if needed use a scrub brush and then spray with a little oil, rub clean and dry with a paper towel and you are all set.
Have a beautiful week and I hope you found the 4 tips on how to adjust to daylight savings time handy!
Hang in there, it's Friday!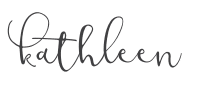 P.S. Be sure to check out last weeks Fresh Fridays for more recipe ideas!
Visit The Fresh Cooky's Amazon Shop