Best Recipes for National Pizza Month
As an Amazon Associate, I earn from qualifying purchases. Please read my disclosure policy.

What's so URGENT you ask? I don't know about you but probably 2 out of 4 Friday's a month I whip up a homemade pizza for dinner, so the urgency is providing you with some tasty new pizza recipes!
I have used store bought pizza dough, which absolutely have their place, but if you have the time, making your own pizza dough is not only easy, but it's fun!
Get the kids or grandkids involved and make your own homemade pizza tonight! YES YOU CAN!
October is National Pizza Month!
Did you know that? #NationalPizzaMonth Who comes up with these things? Not me, but there you have it, a whole month to celebrate pizza, beautiful, doughy, chewy, cheesy pizza!
Scroll through for a 10 minute pizza dough (no rising involved) and an amazing pizza sauce that takes less than 10 minutes to assemble, but honestly I am super excited about showing you how to make Chicago-Style Deep Dish Pizza including the buttery crust dough!
PLUS….You asked (I listen!) for more healthy, simple easy weeknight meals! So keep on reading for a brand new recipe for Maple Balsamic Chicken and Veggie Sheet Pan Dinner!
Chicago-Style Deep Dish Pan Pizza Recipe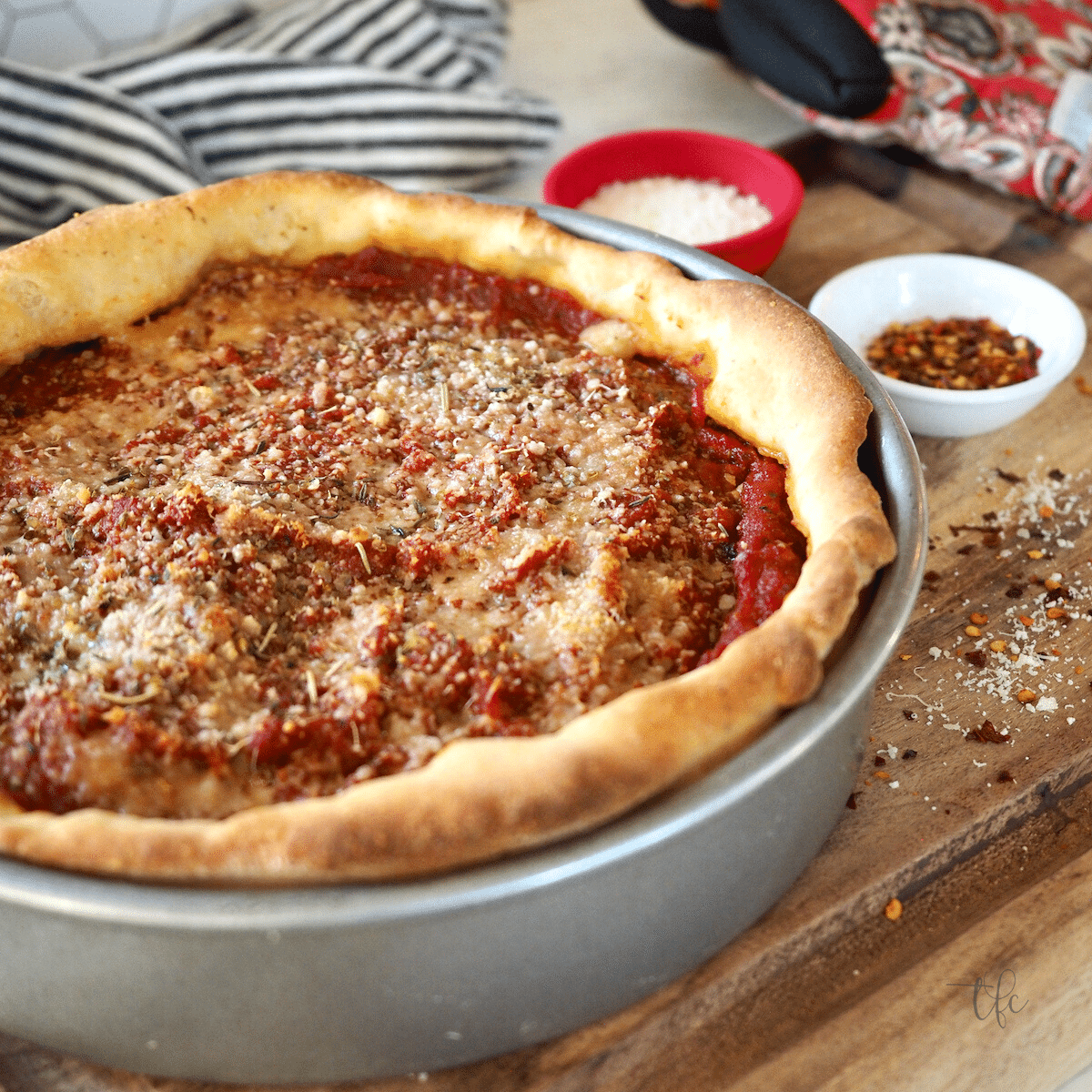 Healthy Maple Balsamic Chicken Sheet Pan Dinner
Whip up a simple balsamic marinade (do the night before) and then literally in less than 15 minutes you will have this healthy, delicious dinner in the oven!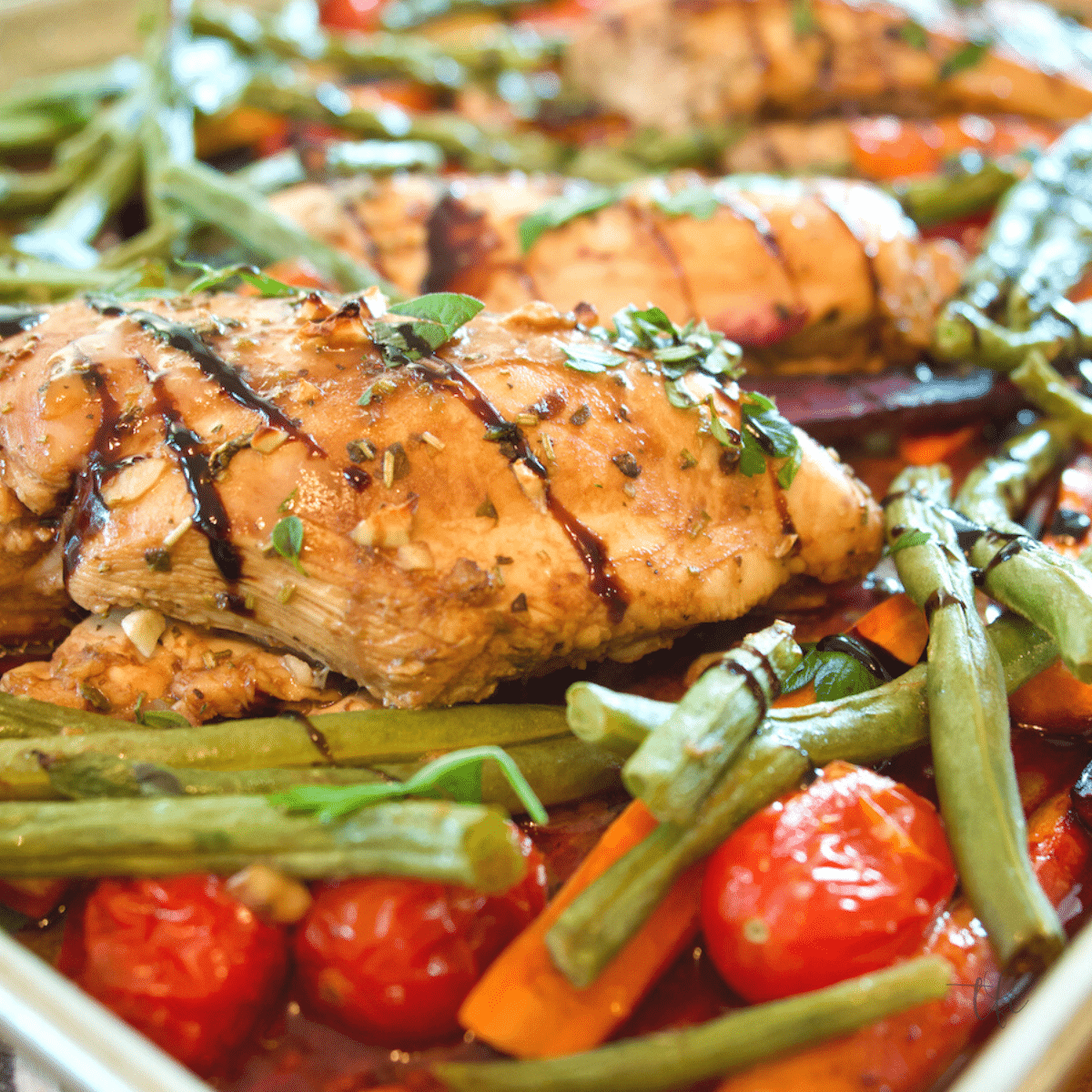 More Pizza Recipes and Great Friday Night (or Sunday, Tuesday or Thursday meals)
I gotcha covered, maybe you are not into a thick, cheesy, buttery crusted Deep Dish Pan Pizza (they freeze great too), below are some of my favorite pizza recipes along with other popular easy dinner ideas.
Great Pizza Recipes and More Easy Dinner Ideas

Popular TFC recipes on the blog and on Pinterest, these are tried and true with many reviews!
P.S. Did you know that clicking the links to the recipes on the blog is what ultimately provides the means for me to bring you fresh, new recipes each week! FREE TO YOU!
Browse through my recipe index, you will see morning sweet treats, 30 Minute Meals and Dinners of all sorts, sensational sides and of course drinks and desserts!
Visit The Fresh Cooky's Amazon Shop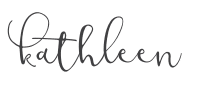 P.S. Be sure to browse through last weeks Fresh Fridays for more great recipes!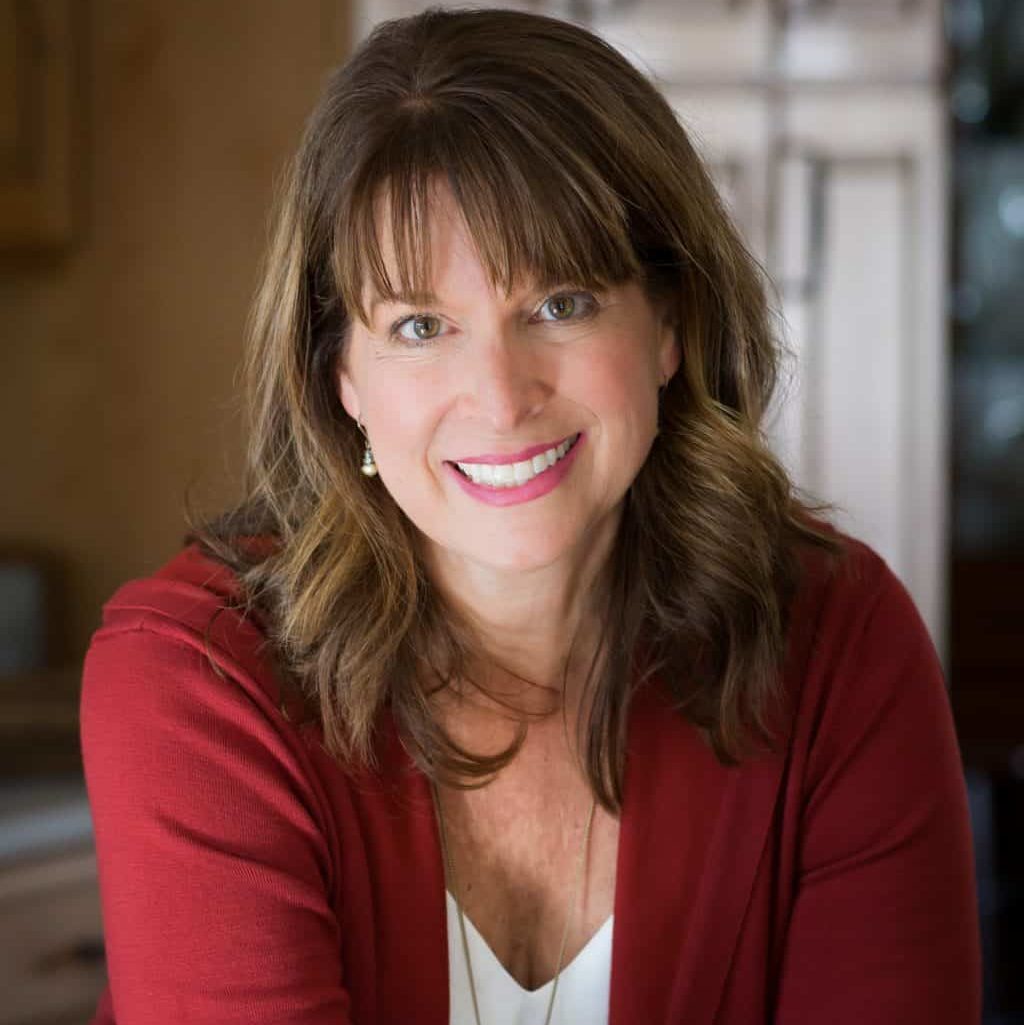 About Kathleen Pope
Recipe Innovator | Food Photographer | Food Writer
Hi, I'm Kathleen Pope. Here at The Fresh Cooky you will find easy, mostly from-scratch, trusted recipes for all occasions. From speedy dinners to tasty desserts, with easy step-by-step instructions. I am here to help teach you how to make mouthwatering recipes without spending hours in the kitchen. Read more about Kathleen here.