Basic Fudge Brownies with Fudge Frosting Option
As an Amazon Associate, I earn from qualifying purchases. Please read my disclosure policy.
Rich, chewy, fudgy, and loaded with chocolate; these basic fudge brownies are the simplest ever! One pot, no melting chocolate and a few simple ingredients is all you need before you have the inviting aroma of freshly baked brownies beckoning all. Read on to see how you can make these into those coveted fudgy frosted Lunch Lady Brownies!
BASIC FUDGE BROWNIES WITH A "LUNCH LADY BROWNIE" OPTION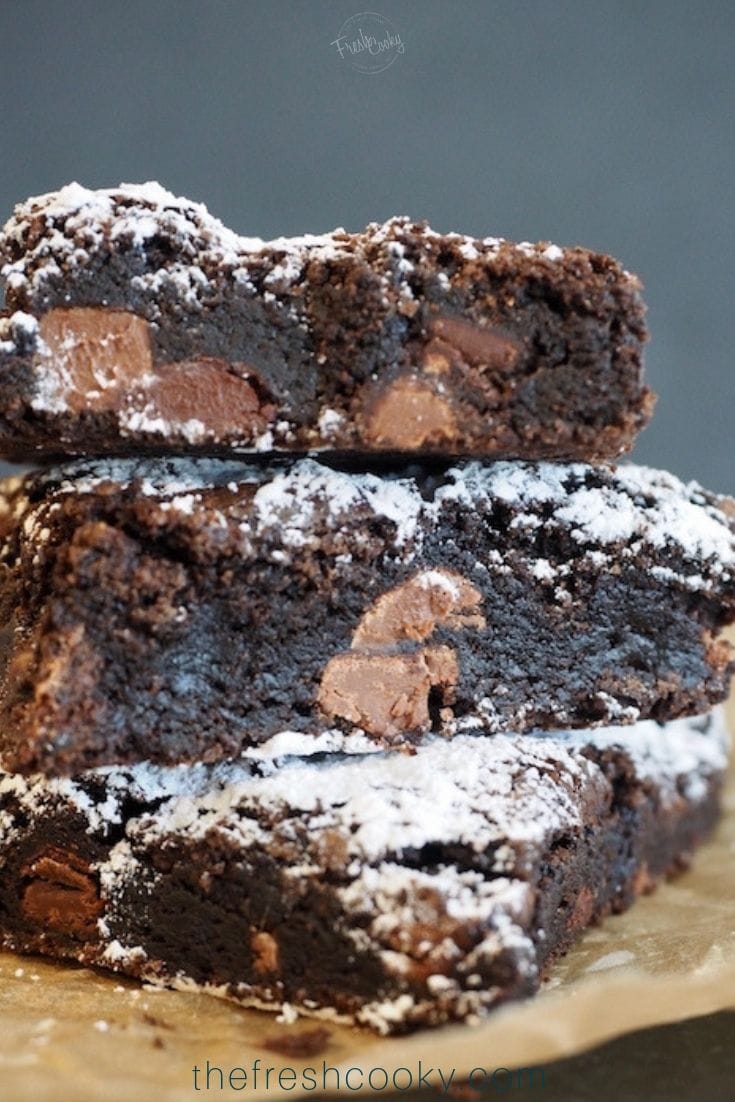 No messing around today, I just need to get right down to it and give you this simple, amazing recipe! Because who doesn't love a simple, rich, gooey chocolate recipe — and if you like this one, try my Lava Cakes or these Easy Chewy Blondies.
SIMPLE INGREDIENTS
1 cup salted butter (real butter, no blends)
2 cups sugar (I use all natural cane sugar)
4 whole eggs
2 teaspoons vanilla extract
⅔ cup cocoa powder (regular or dark, I used 1/3 cup of each)
1 cup all-purpose flour
1/2 teaspoon salt
1/2 teaspoon baking powder
1 cup chocolate chips (mix it up, this time I used 60% cacao bittersweet & milk chocolate chips)
Powdered Sugar or Frosting (recipe below), optional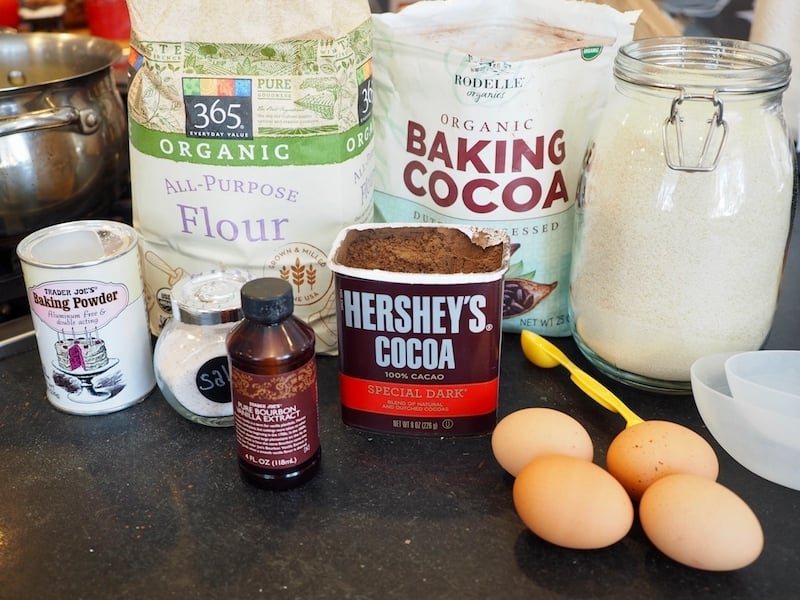 Preheat oven to 350° and prepare a 9×13 inch pan. I like to spray it lightly with oil, then line with parchment paper, squaring it up as much as possible and spray lightly again. Makes for super easy removal, cutting and easy clean-up! WIN-WIN!
Plop your butter into a medium sauce pan and melt over medium-low heat. While your butter is melting, measure out the rest of your ingredients; crack your eggs into a small bowl, measure out your sugar and flour. The recipe will go much quicker, if you have everything ready to go.
Once butter is melted, remove from heat and allow to cool for 5 minutes on counter. Using a wooden spoon stir your sugar into melted butter.
Stir in eggs, one at a time just until incorporated. Pour in vanilla, mix after each addition, stir in your cocoa powder (I go back and forth, for this batch I used 1/3 cup regular cocoa powder and 1/3 cup dark cocoa powder, any variation is perfectly fine). Once all of your cocoa powder is incorporated, add the all-purpose flour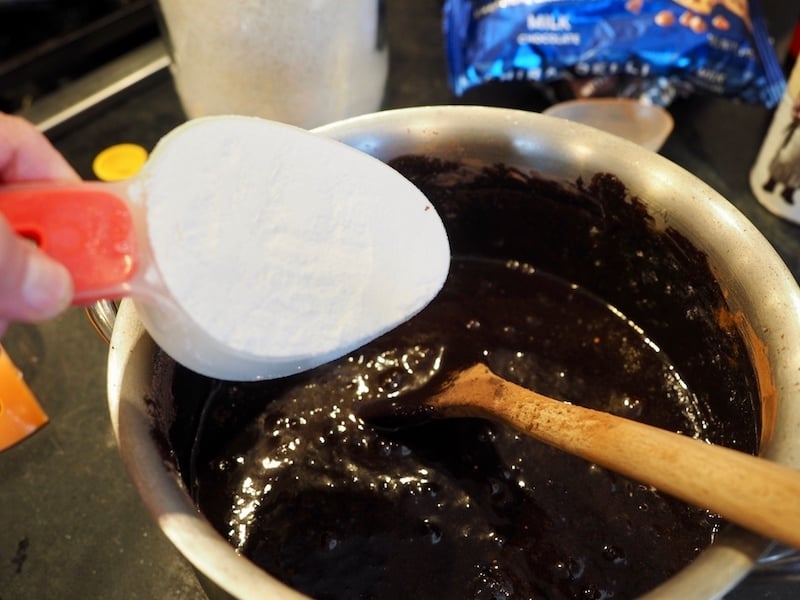 and while you are at it, toss in your baking powder and sea salt. Mix until just combined.
Now for the good stuff; add mix-ins, for basic brownies add 1 cup chocolate chips of your choice. I used 1/2 cup Dark Chocolate Chips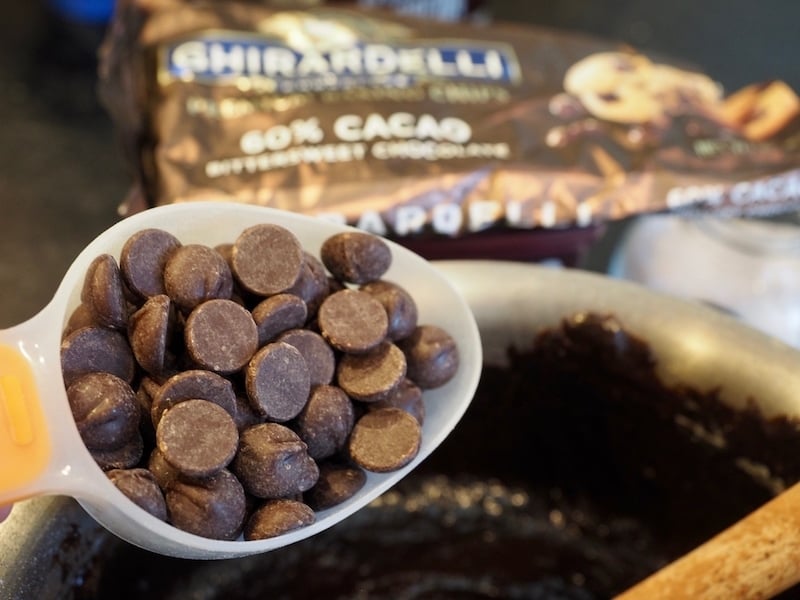 plus 1/2 cup Milk Chocolate Chips. Again it's your pleasure! Clean out your baking chips! Gently stir until combined.
"Pour" batter into prepared pan, it will be thick!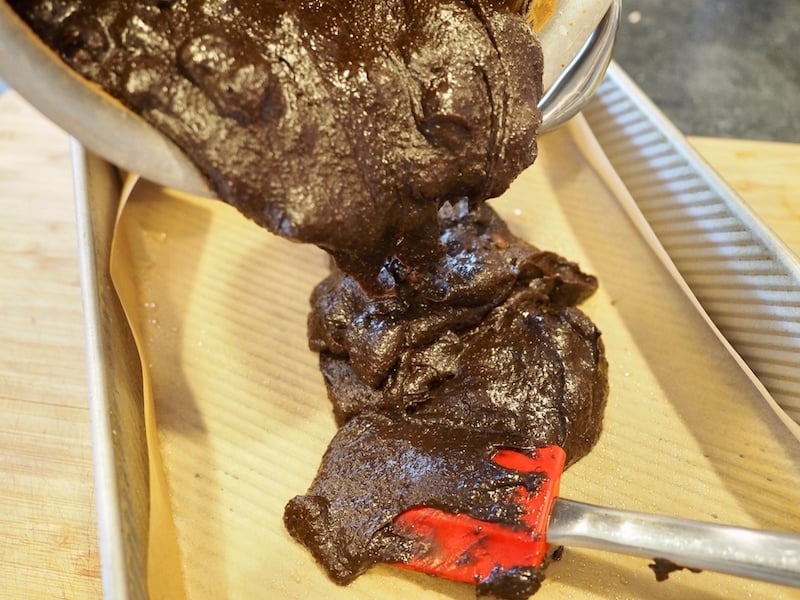 Spread evenly.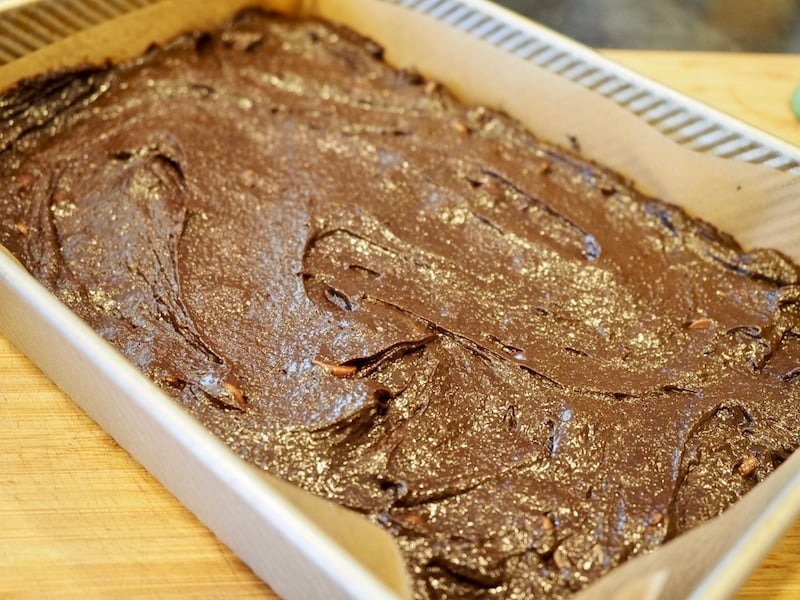 Bake at 350° for 25-30 minutes. Don't overbake them! Brownies will set as they cool. The edges should just start pulling away from the sides and the top should have a dull finish to it. Remove from oven and cool completely on cooling rack.
BAKERS TIP | Need to make lots o' brownies?? Once cooled completely, using parchment lift out of pan, wrap brownie sheet in plastic wrap and freeze until ready to use. To slice or frost, remove from freezer 20-30 minutes, making cutting simple.
See below for an optional frosting. But there's nothing wrong with the simplistic & classic dusting of powdered sugar!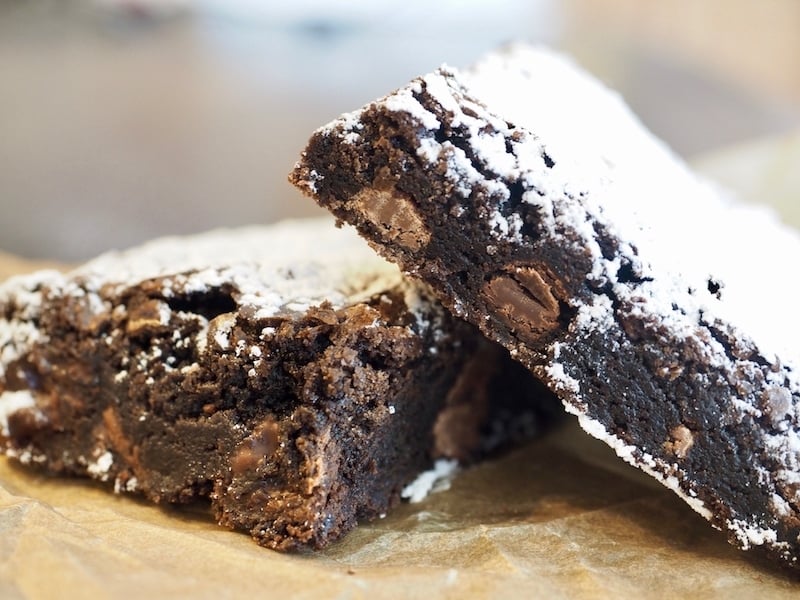 Cut into squares as large or small as you like.
Lunch Lady Brownies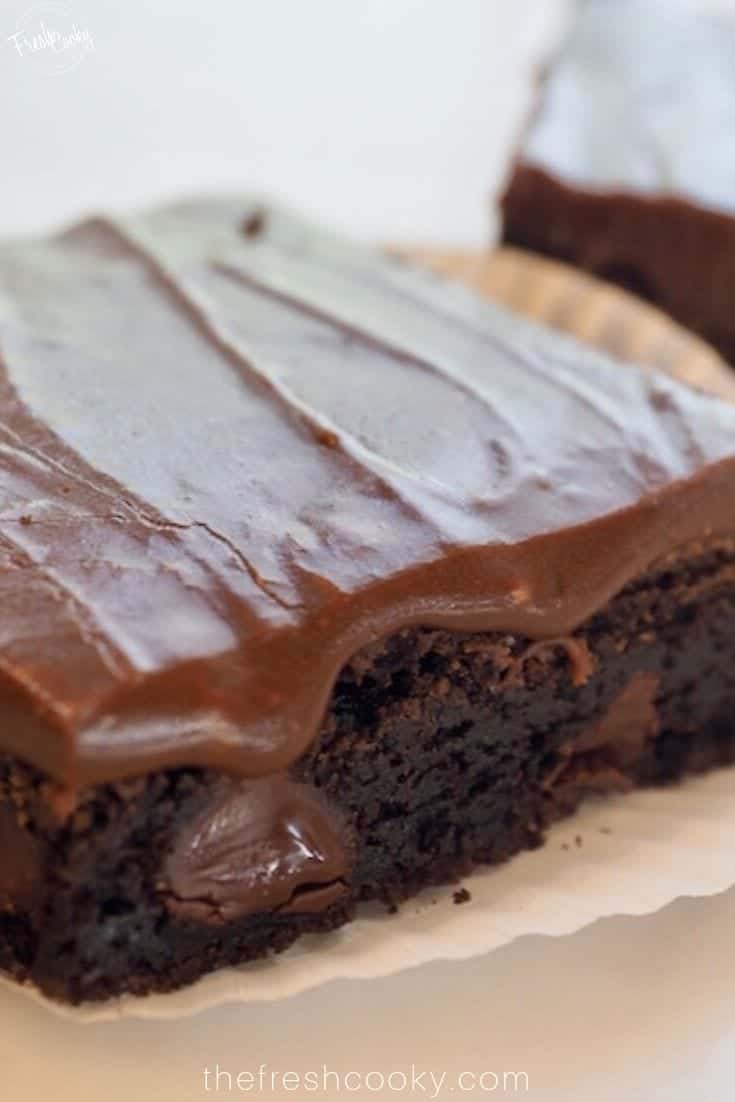 This frosting is actually for a Texas Sheet Cake, but I've reduced and adapted it slightly for brownies, just like those delectable brownies from the school cafeteria growing up, you know, what are now known as, Lunch Lady Brownies!
In a small saucepan, melt butter. Add cocoa powder and stir to combine. Turn off heat and add powdered sugar, whisking well. Pour milk and mix until smooth. Add vanilla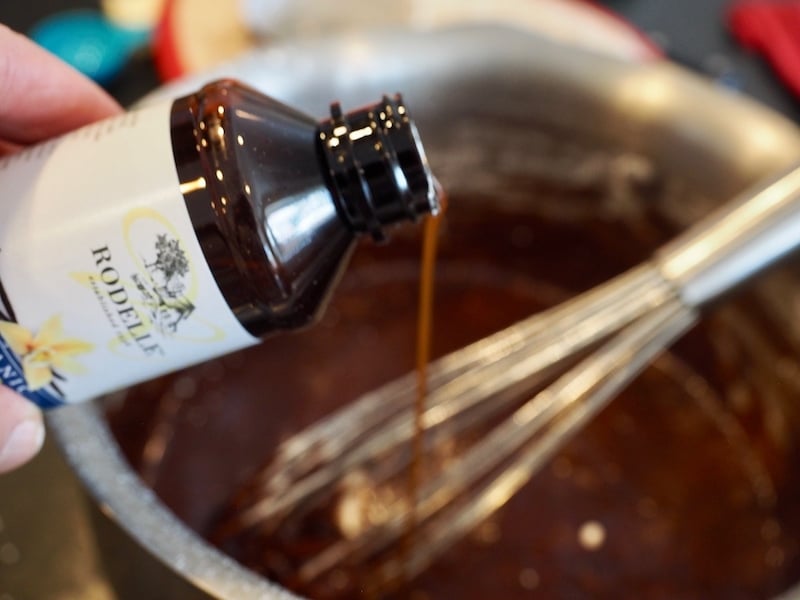 Don't forget a pinch of sea salt. Whisk until glossy and all ingredients incorporated.
Pour over the top of the brownies (still warm or completely cooled; either is fine) cool completely prior to slicing.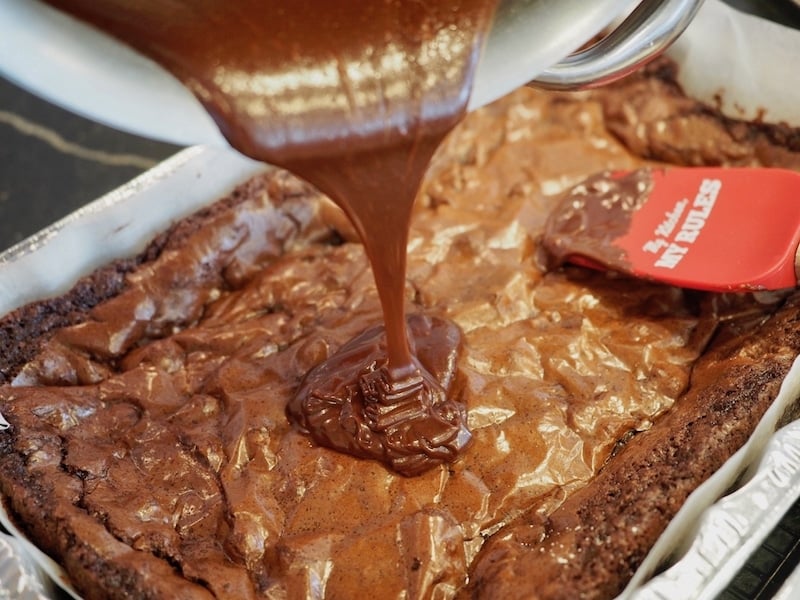 Spread frosting evenly over tops of brownies. Cool completely prior to cutting.
PRO TIP | I find it helpful to refrigerate brownies or freeze for 20 minutes or so once completely cooled in order to cut brownies easier. Lift out of pan using parchment paper and place on large cutting board, cut to desired size.
Seriously! Don't they transport you right back to the 4th grade? Go ahead and PIN it, nobody's looking!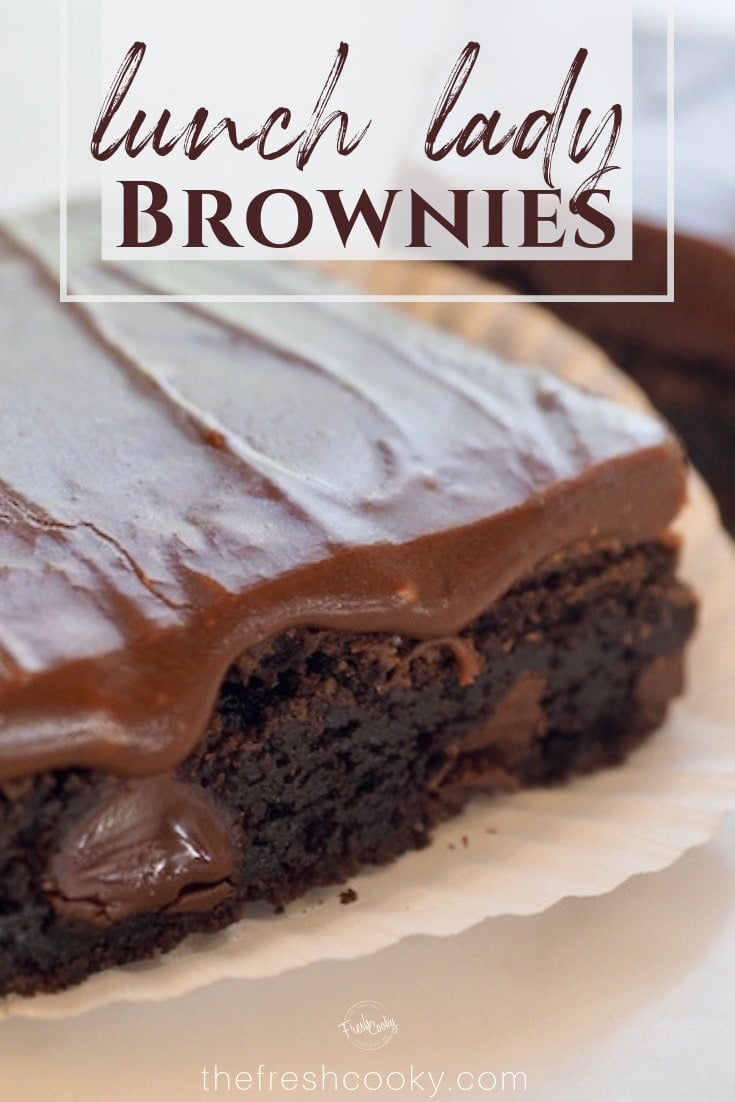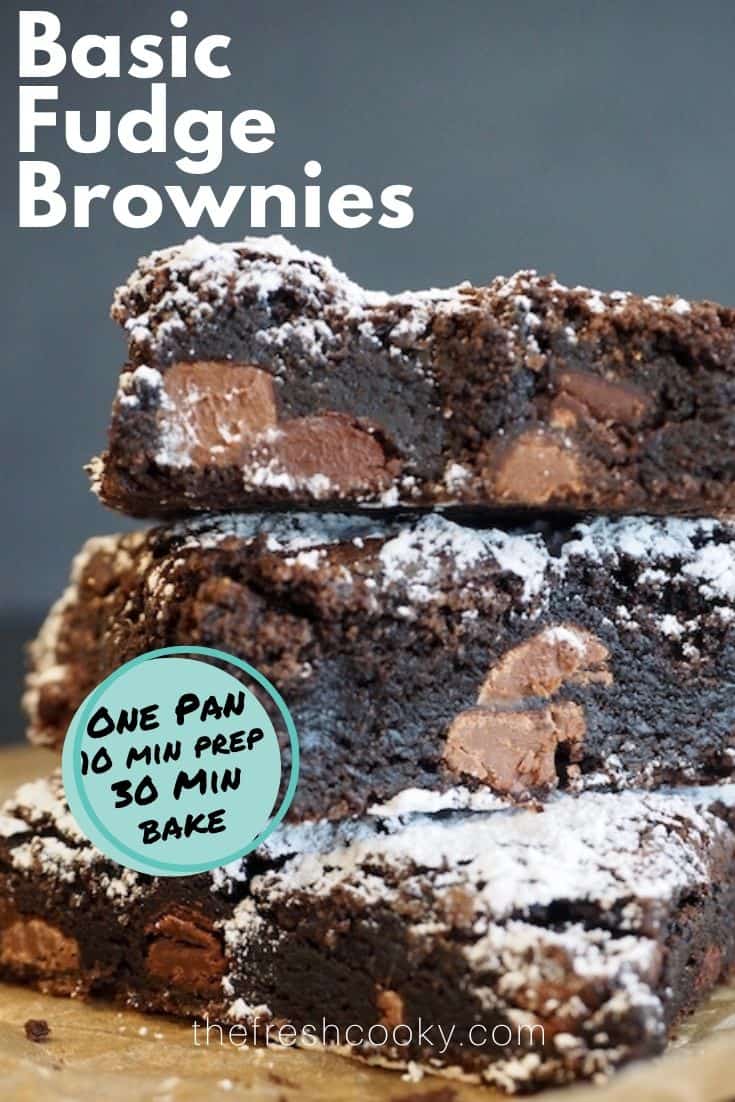 Like this recipe?
Don't forget to give it a ⭐️⭐️⭐️⭐️⭐️ star rating and comment below the recipe!
More Great Brownie Recipes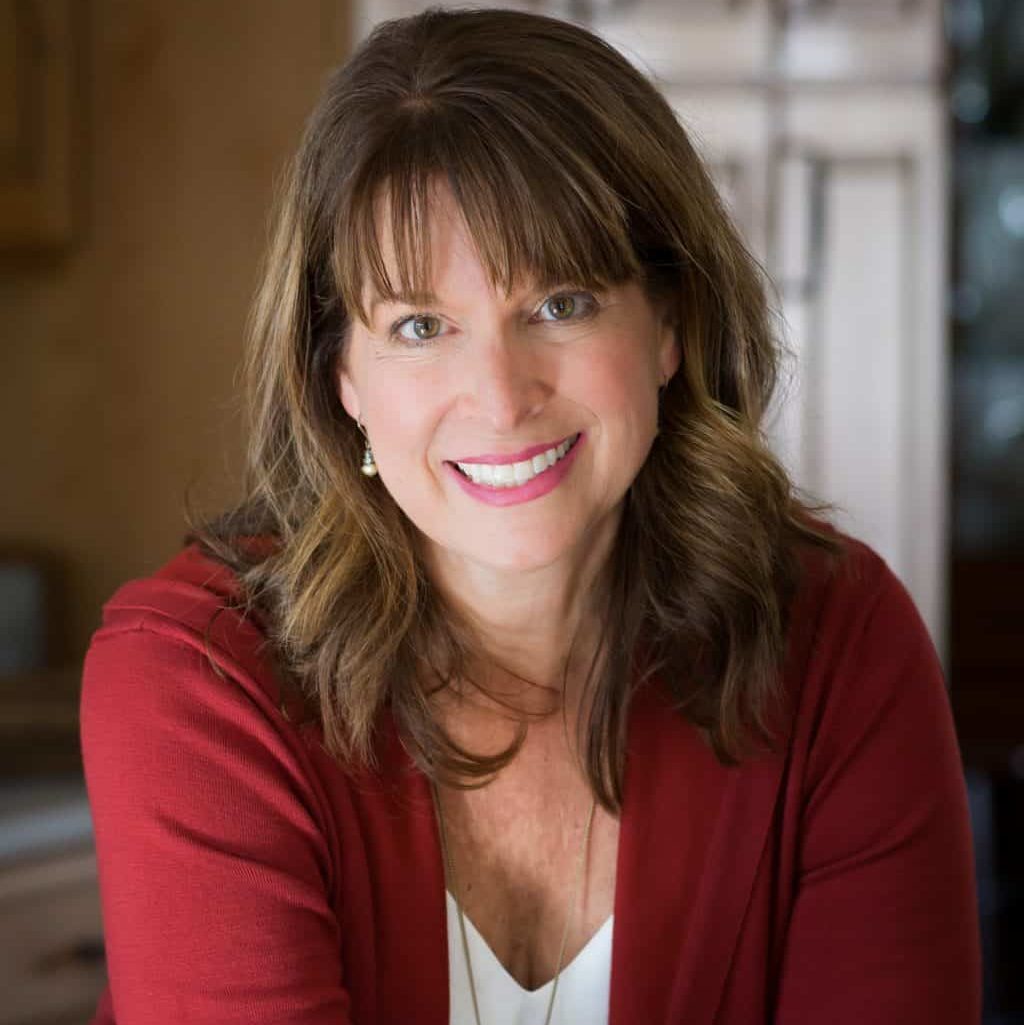 About Kathleen Pope
Recipe Innovator | Food Photographer | Food Writer
Hi, I'm Kathleen Pope. Here at The Fresh Cooky you will find easy, mostly from-scratch, trusted recipes for all occasions. From speedy dinners to tasty desserts, with easy step-by-step instructions. I am here to help teach you how to make mouthwatering recipes without spending hours in the kitchen. Read more about Kathleen here.