Welcome and happy Friday friends!
Hope your week has been blessed and you have fun plans for the weekend.
This week we are talking about Easter side dishes, birthday dinners and the end of March!
Visit The Fresh Cooky's Amazon Shop
God bless your week friends, until next Friday!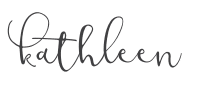 P.S. Be sure to check out last weeks Fresh Fridays for more recipe ideas!