All Things Fall (Cozy, Warming, Delicious) | Fresh Fridays, October 14
As an Amazon Associate, I earn from qualifying purchases. Please read my disclosure policy.
It really, really feels like fall here in Colorado. The leaves are falling, the mornings are crisp, afternoons warmup and the evenings chill down; for what I call — fabulous sleeping weather! Ahhh, I sleep so much better when I am cozy, but it's chilly in the house.
What better way to greet the middle of October (already?!?!?), than with some of my favorite cozy, warming and delicious fall recipes!
I started this week at the hospital, where my sweet Momma had hip replacement surgery. She did amazing! Home the same night, seriously!! They sawed a bone out, put in a replacement and hours later she's walking up stairs! Unbelievable!
Your prayers would be appreciated as she's navigates her recovery — good days and harder days! Read to the end for a fun picture.
What's Cooking in my Kitchen
New this week are a couple new recipes you are going to love!
Cold Buster Tea
First up is a recipe I've been making for years and have finally made the time to photograph and get it on the blog. It's so great for what ails you, brings soothing, warm comfort to a sore throat. It's a copycat Starbucks Medicine Ball Tea recipe, from the secret menu — that's not so secret anymore.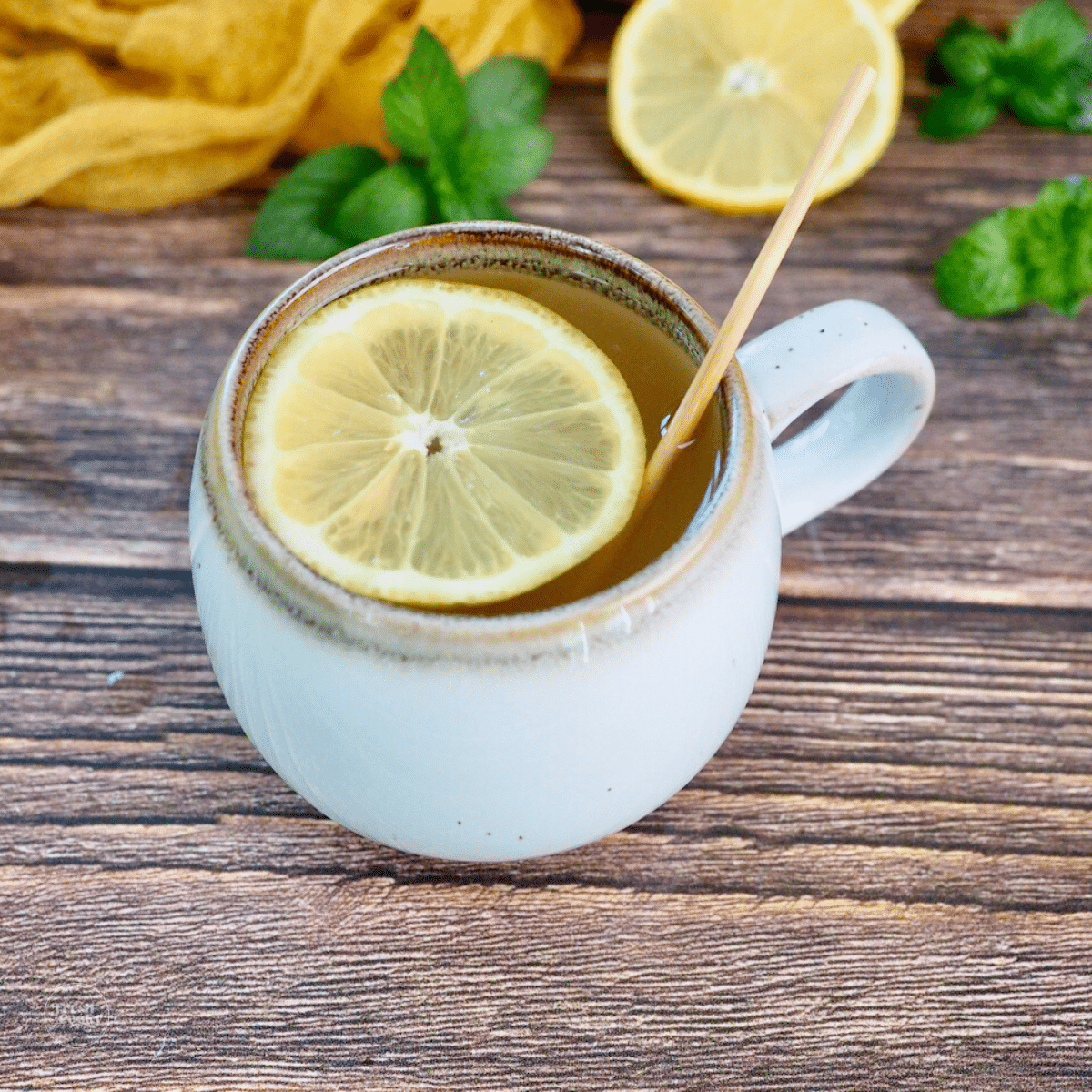 Apple Cider Bourbon Smash
We've got a little theme going here, warm, soothing fluids! This one has a bit of a kick from the bourbon, but oh so delicious. A quick and easy fall cocktail made with apple cider, oranges, apple butter, bourbon vanilla extract and balsamic vinegar! Don't knock it.
Great for game day parties, fall parties or to grace your Thanksgiving dinner.
Broccoli au Gratin
Not just for Thanksgiving, this broccoli au gratin is quick and easy and a great way to get kids to eat their broccoli! This kid thinks it's the best! 😉
Be sure to bookmark or print the recipe for Thanksgiving, you will be the hit of your celebration!
My favorite fall recipes
In the fall these recipes are often on repeat in our house. Cozy, warm and inviting aromas waft through our home.
Reader Testimonials
Thank you to all of you who take the time to write comments, not only do your kind words make my day, BUT it really helps my blog authority on that big wide, world web!
As promised a picture of me and my beautiful mom, just post surgery!
Weekly Inspiration
FUN FACT | I used to work for MOPS (Mother's of Preschoolers); as a contractor I helped them develop their product line and would travel to conferences and set up their bookstores. This inspiration is from Elisa Morgan (former MOPS CEO) from the Our Daily Bread Devotional, October 10th.
"A study by psychologist Robert Emmons divided volunteers into three groups that each made weekly entries in journals. One group wrote five things they were grateful for. One described five daily hassles. And a control group listed five events that had impacted them in a small way. The results of the study revealed that those in the gratitude group felt better about their lives overall, were more optimistic about the future, and reported fewer health problems.

Giving thanks has a way of changing the way we look at life. Thanksgiving can even make us happier.

The Bible has long extolled the benefits of giving thanks to God, as doing so reminds us of His character. The Psalms repeatedly call God's people to give Him thanks because "the Lord is good and his love endures forever" (Psalm 100:5) and to thank Him for His unfailing love and wonderful deeds (107:8, 15, 21, 31).

As the apostle Paul closed his letter to the Philippians—the letter itself a kind of thank-you note to a church that had supported him—he linked thankful prayers with the peace of God "which transcends all understanding" (4:7). When we focus on God and His goodness, we find that we can pray without anxiety, in every situation, with thanksgiving. Giving thanks brings us a peace that uniquely guards our hearts and minds and changes the way we look at life. A heart full of gratitude nurtures a spirit of joy."

By: Elisa Morgan
May you have a heart of gratitude and thanksgiving this week, this is something my husband and I are intentionally working on each and every day! And daily, I thank the Lord for each and every one of YOU!
With love and an increasingly grateful heart,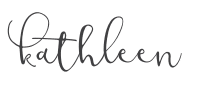 P.S. Be sure to browse through last weeks Fresh Fridays for more great recipes!
Visit The Fresh Cooky's Amazon Shop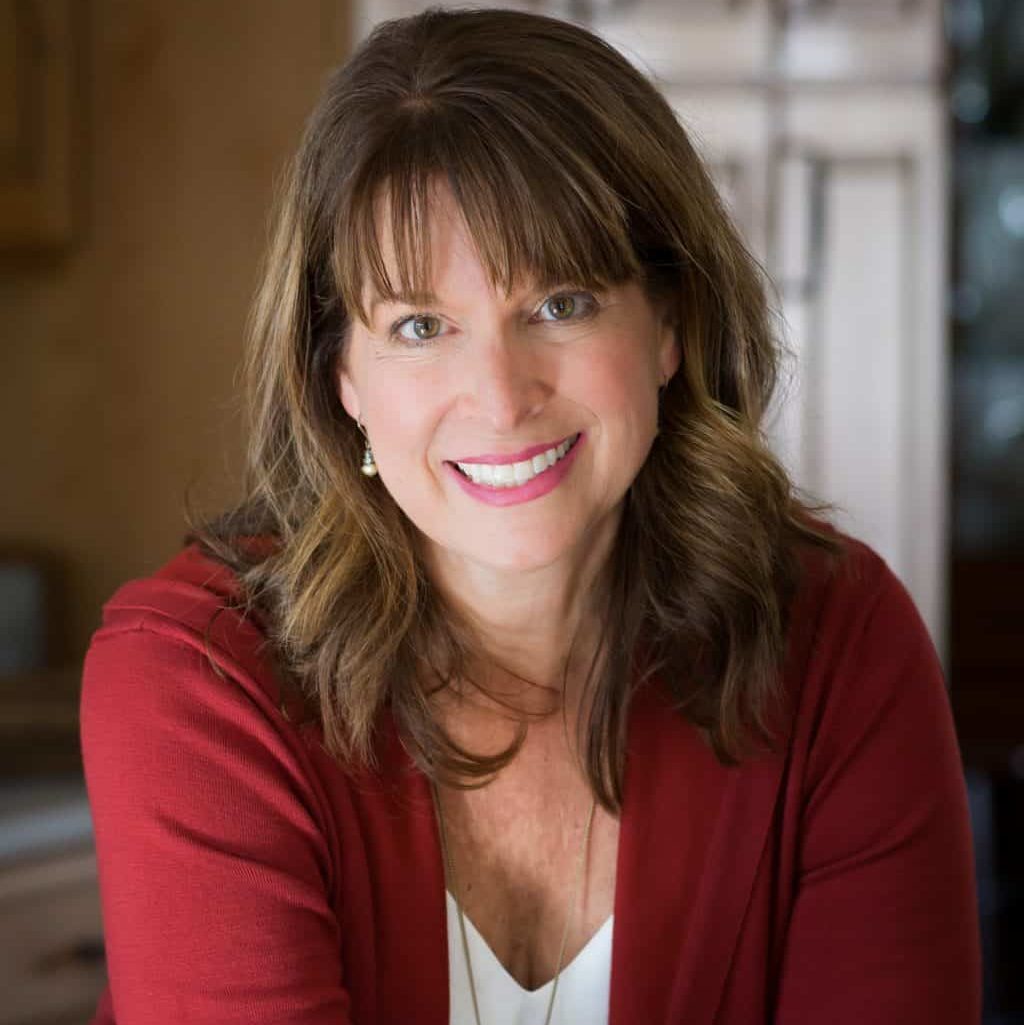 About Kathleen Pope
Recipe Innovator | Food Photographer | Food Writer
Hi, I'm Kathleen Pope. Here at The Fresh Cooky you will find easy, mostly from-scratch, trusted recipes for all occasions. From speedy dinners to tasty desserts, with easy step-by-step instructions. I am here to help teach you how to make mouthwatering recipes without spending hours in the kitchen. Read more about Kathleen here.