As an Amazon Associate, I earn commissions from qualifying purchases (
disclosure policy
).
Happy Friday my Foodies!
I pray you had a blessed Easter! We had an amazing day gathering with a few family and close friends, it felt really good! But wow if I wasn't pooped afterward, not used to hosting a holiday since we haven't done it in a year!
Did you try any of our recipes for your Easter celebrations? I would love it if you took a few seconds and gave it a 5 star rating in the recipe itself and a comment!
I have a robust search feature on the blog, on the upper top right of every page is a magnifying glass, click and type what you are looking for or on each post, on the left you will see a heart and a widget, click the widget and then search.
Got Leftovers?
Whether you have leftover ham, turkey, potatoes, stuffing — I have a few recipes that will repurpose those leftovers into delicious meals!
Use up leftover ham or turkey in this silky smooth, ham, mac and cheese soup! Toss in some fresh or frozen peas for a delightful pop of green in the soup!
This simple soup is made with real cheese and real food ingredients and it's EASY! Plus, kids both young and old love this soup! Makes a great weekend lunch or easy weeknight meal!
Brand new recipe are these tantalizing Turkey Slider's a variation on the Hammy Sammies below, I used leftover roasted smoked turkey from our Easter dinner and leftover package of Hawaiian Sweet rolls!
If you have never tried, you have got tot give these a go!
The secret is in the sauce! What I love most about these Hammy Sammy's is they are so easy to make and taste absolutely divine! The sauce creates a savory, crunchy, buttery crust on the tops and bottoms of these sandwiches — sublime!
Psst…I use leftover ham and/or turkey AND I always buy too many King's Hawaiian Rolls, so you can repurpose no less than 3 leftovers with this dish!
Don't just reserve these for when you have leftovers, make them anytime you need a slam dunk brunch or feed a crowd meal. One read makes them as a traditional New Years Day dish!
Now let's move on to turkey or chicken, I love this Leftover Turkey or Chicken Divan recipe for it's simplicity!
Top it with leftover stuffing/dressing, mashed potatoes, heck even potatoes au gratin for a yummy, filling comfort food meal!
Psst — you could even use leftover ham in this recipe!
And if you need more leftover ham recipe ideas, peruse this post with over 22 delicious recipes using leftover ham.
This might seem really simple, but I use a whisk almost every day, whether I am whisking eggs for a quick omelet, a dutch baby, or mixing the flour and leavening together for my chewy chocolate chip cookies.
I have a few whisks, this silicone whisk for my non-stick pans, a large balloon whisk for whirring up a roux or mixing cheese into a soup and I love this smaller whisk for sauces like this BBQ Sauce.
May your week be blessed! Thank you for sticking around!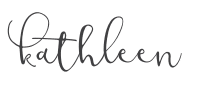 Visit The Fresh Cooky's Amazon Shop
P.S. Be sure to browse through last weeks Fresh Fridays for more great recipes!