As an Amazon Associate, I earn commissions from qualifying purchases (
disclosure policy
).

Happy December!
I trust you had a lovely Thanksgiving celebration whether big or small!
In this Fresh Fridays edition, I am sharing tips for decorating a Charlie Brown Christmas tree, two new fabulous holiday recipes and a brand new, FREE Delivery Driver Thank You Sign!
My cup runneth over; our son was home from college for the week week, it was so great having all of our children under our roof again.
We enjoyed a smaller Thanksgiving this year with one of my brothers families, missing a couple of families this year. I made my Potatoes au Gratin and they were a HIT — even my mom asked for the recipe! LOL!
I am never going back to tree lot Christmas trees — they are overpriced and dry out in seconds! Instead we tromped through the woods and cut our own. Yes, it's spindly, and has gaps, but it is SO EASY TO DECORATE!
Last year, I had quite a few questions about the lights I used, I purchased these Fairy Lights that plug in, they are light, don't weigh the limbs down and honestly I love the twinkle of these simple wire lights. I used 3 sets on our little 7 foot tree.
How I enjoy grabbing my Advent devotional and sipping on a Hot Buttered Rum and enjoying the twinkle lights.
I knocked out some Christmas shopping too! I ordered a variety of soups, cookies, and pies from SPOONFUL of COMFORT, there are so many fun and unique Holiday Packages, like a Cul-de-Sac Cookie Box — Cookies for Santa and a Classic Puzzle Night Package and so many more! Something for every price point!
*As an affiliate Spoonful of Comfort I receive a small commission from purchases, without costing you a dime!
CHECK OUT MY UPDATED HOME page ==> Holiday Favorites, Holiday Sides, Drinks and Sweets!
NEW ON THE BLOG
Okay, okay, so what have I been up to in the foodie department?
Champagne Truffles is what I have been up too — let me tell you friends, these truffles are the easiest, because rather than rolling them, you cut them, removing one of the more tedious steps involved in truffle making! And yes, there is actual champagne in them, well for me Prosecco because I like it better.
These are gorgeous as a neighbor gift, teacher gift, on a Christmas cookie tray, thinking beyond Christmas, how about New Years Eve and even Valentine's day! And yes, that is real edible gold leaf on there!
===>> CHAMPAGNE TRUFFLE RECIPE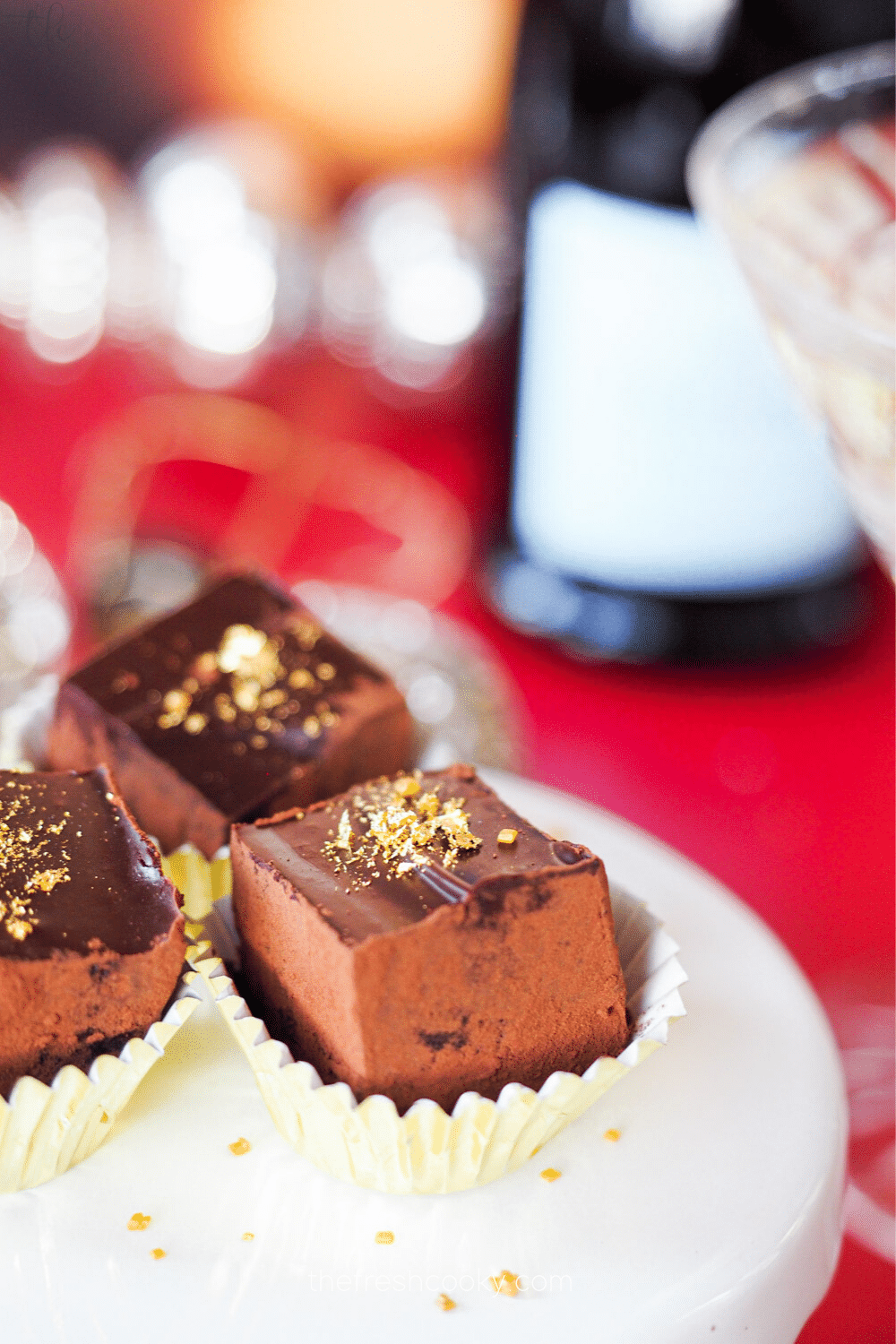 White Chocolate Peppermint Cookies
Plus I was part of a collaboration where I was assigned another blogger and chose a recipe to make from their collection! Be sure to check out these festive cookies, that are so easy and delicious too!
Glassware is a generic tool, I get it, but if you are like our family, you use a LOT of glassware! I love the Bormioli Rocco Italian glassware, it's 100% lead free, Ultraclear, Italian made, high-quality glass.
Print these beautiful From the Kitchen of Gift Tags or these Holiday inspired food gift tags!
Free Thank you Delivery Drivers Printable Sign!
Head over to the post, there are some great ideas and tips on using these signs to thank our Delivery Drivers for their tireless efforts during the holidays!
Most Popular Gift Guides
===>>> Visit The Fresh Cooky's Amazon Shop <<<===
PSSSTTT — Did you know that clicking the links to the recipes on the blog is what ultimately provides the means for me to bring you fresh, new recipes each week! FREE TO YOU!
May the beginning of your Christmas holiday season be full of the wonder of that first Christmas!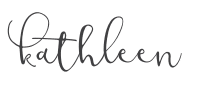 "Give thanks to the Lord, for He is good! His faithful love endures forever"! 1 Chronicles 16:34
P.S. Be sure to browse through last weeks Fresh Fridays for more great recipes!